I can't tell you how many times I look at my hair and think, I don't have time today. Whether it be I don't want to deal with my hair, I'm in a rush, or just have no idea what to do with it that day. Instead of always tossing it up in a ponytail, why not do one of these awesome quick braids! They are all supposed to be five minutes or less. Now if you are a little rusty on your braiding skills then it might take you a little bit longer.
Quick Braids To Try Out in 5 Minutes or Less
If you want a braided style that is fully up, try this five-minute braided updo! Create three braids and then twirl them up and secure them, for a very fancy look!
To frame your face with braids, try this tutorial. You create a part in the front of your face and create braids at your hairline that will frame your face. Really pretty and flattering!
Use this style when you want your hair up in a pony, but also want to dress it up a little bit. Try this quick and easy braided pony.
A twisted and braided-looking knot that is a perfect half up hairstyle. This can be done in a flash, and boy is it creative!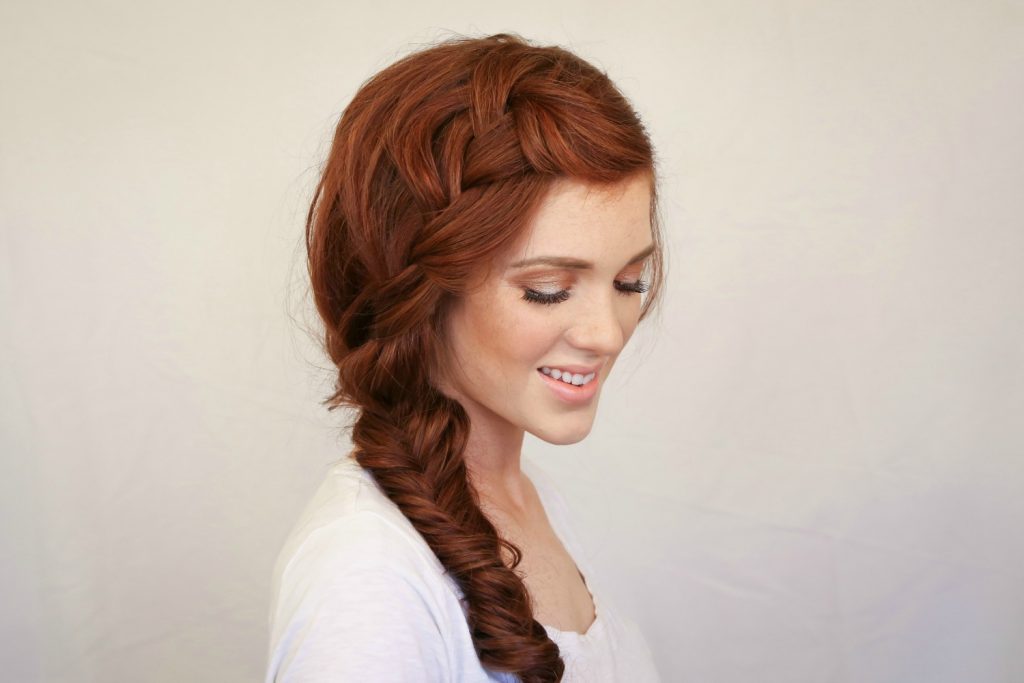 A stunning look that can be rocked day or night. This is a side braid style and great for anyone who has thicker hair, for a really chunky braid.
Create this side braid to add a little style to your hair being down. Great for long or short hair!
Create a top knot bun with some braids, it is really simple to do, and adds so much style to a bun! A fun way to change up your classic bun look.
In five minutes or less you can create this gorgeous side braid. Great for long or short hair, and perfect for heading into the office or grabbing coffee with a friend.
Take your top knot to a whole new level with this simple quick braid. It looks so elegant and playful, it is perfect for any occasion!
Wow, this is a really creative and fun look! Create two side braids at your hairline and then pull them back and create a fun knot!
Change up your look and try out a few new quick braids to add into your hairstyle rotation. Braids are a quick and easy way to give your hair a whole new look without having to chop off some length! Plus in the world of braids, you have so many gorgeous choices these days, it is worth trying a few out!