We're totally ready for beach trips, but what are we gonna do with our hair in the hot, humid weather at the beach? We've found 15 styles that are perfect for a day in the sand, whether your hair is short, long or somewhere in between. Which of these beach hair ideas are you going to try first?
Beach Hair Ideas for a Cool Summer
This Double Dutch Braid Bun is gorgeous! It's a great look for the beach, and because it's messy, it doesn't matter if you don't get it perfectly right.

via Barefoot Blonde
When your hair is still wet and you don't have time to let it dry, try this rolled-up style with a flower pin. Chic and colorful!
via Hair Romance
Is it just me, or does this simple knot braid look totally mermaid-ish?
via A Beautiful Mess
Create beach waves in just 5 minutes by halving your hair, twisting each section and blowing it dry.

via Pop Sugar
This side-swept braid within a braid is ultra-feminine and perfect for a hot day at the beach.
via Brit & Co.
For a half up, half down style, this half fishtail braid is the perfect compromise.
via Stylecaster
Go for the boho chic look with a single side braid (waterfall braid) and beach-tousled hair.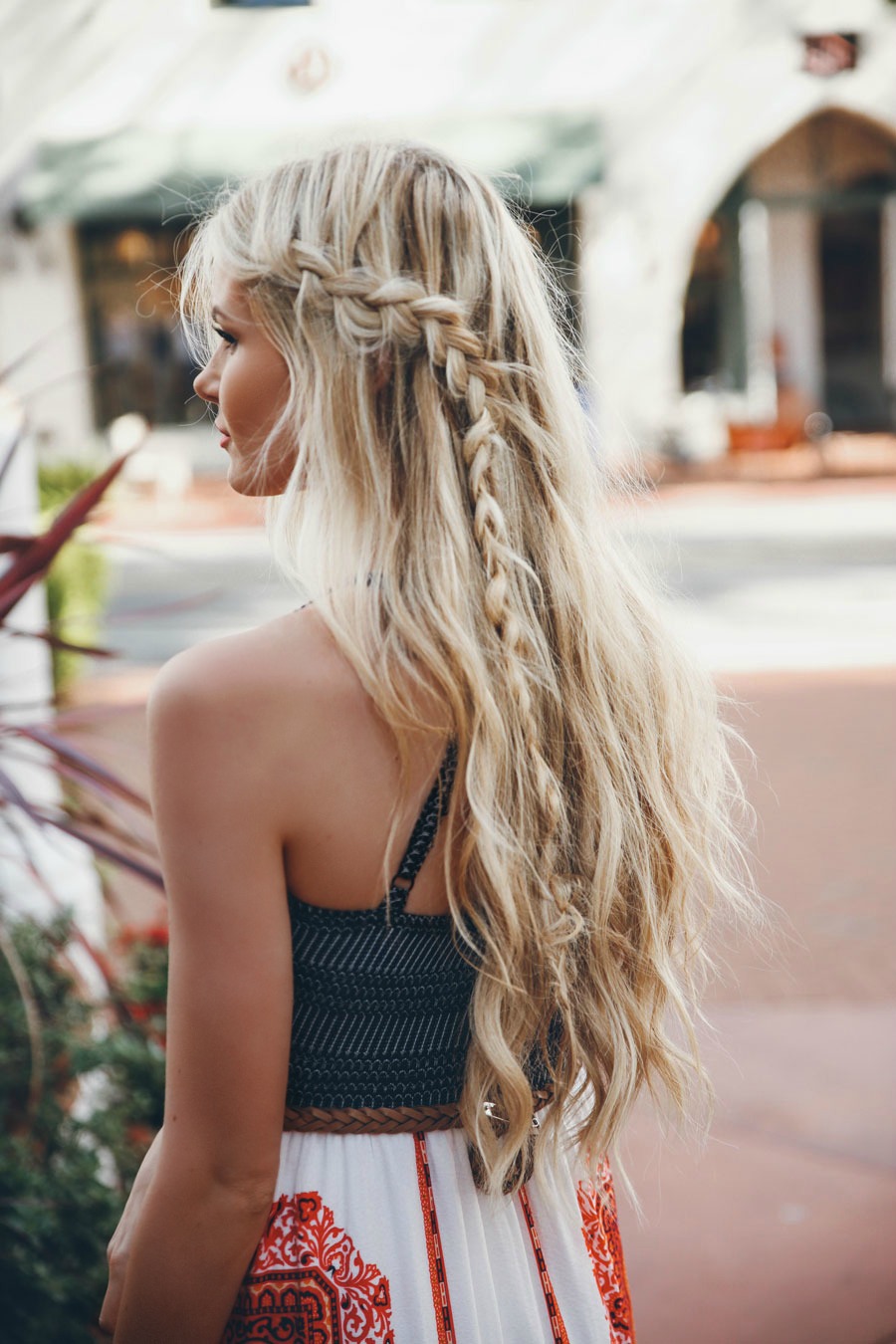 via Barefoot Blonde
This thick summer braid will be your go-to beach look. It's super simple if you're comfortable with the French braid, and you can easily dress it up or down.
via Treasures and Travels
You can never go wrong with a messy bun. Easy, quick and really pretty.
via Add Hairstyle
Short locks? Don't fret! You can still get your hair away from your face and neck with this super stylish short hair updo.
via Anne Sage
Waves and a waterfall braid create a soft, dreamy look that'll still look lovely at the end of the day.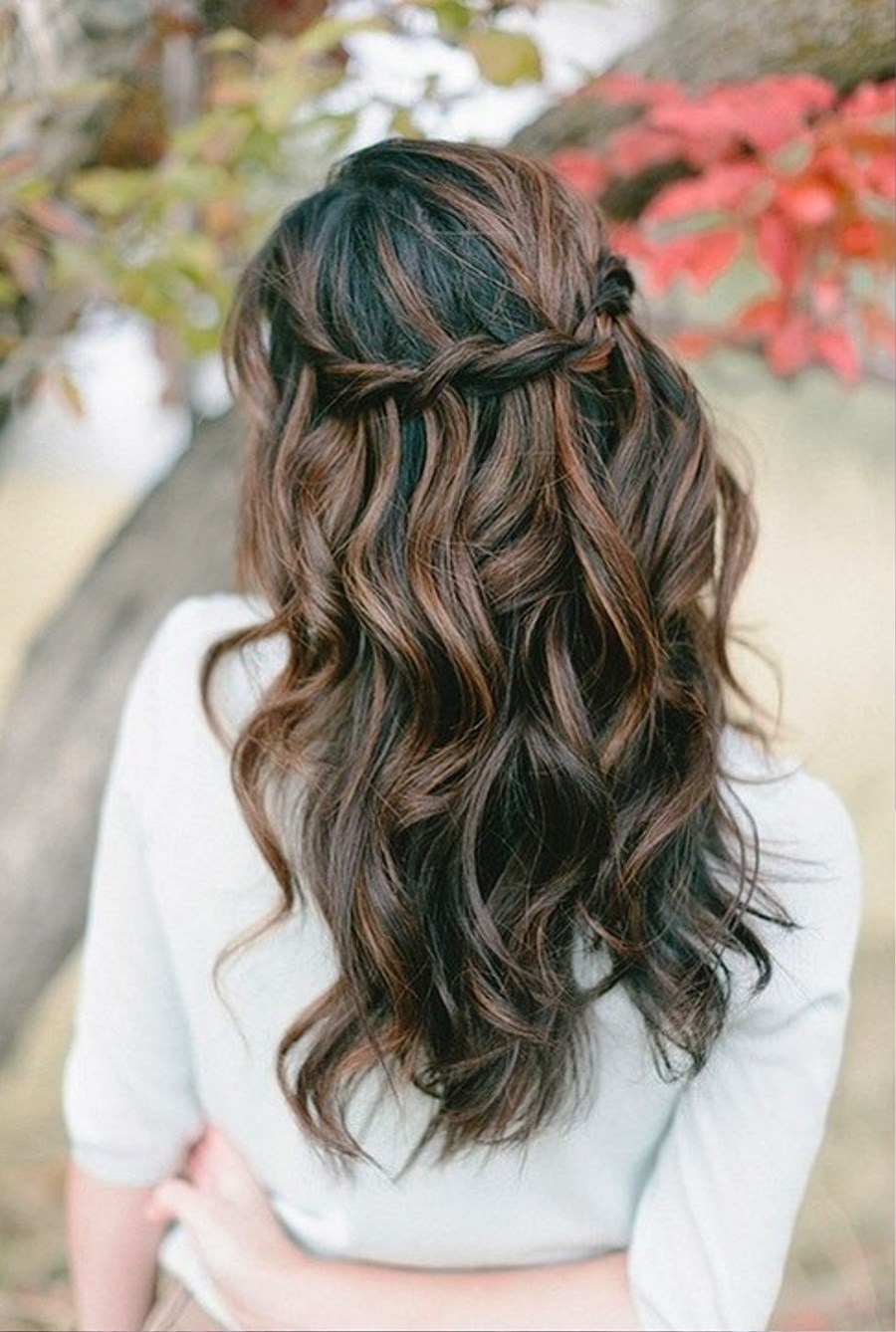 via Be Hairstyles
Dutch braid hair on each side of your head, and pull it all together in a low bun to recreate this look.
via Cosmopolitan
Half top knots are my favorite thing – a little bit pulled together, but still a little messy. Perfect!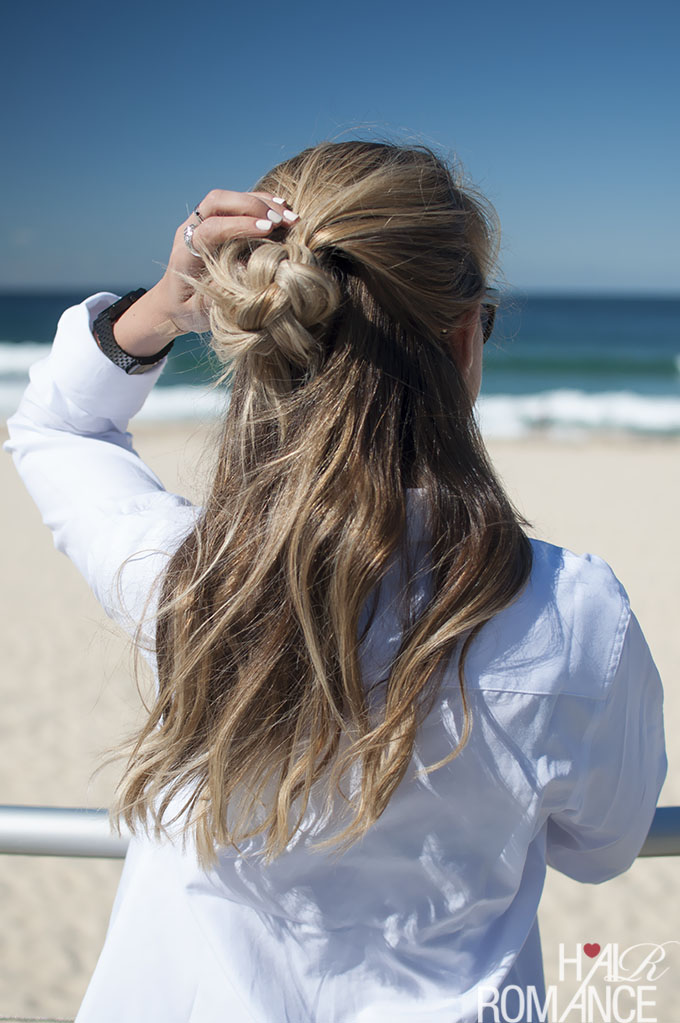 via Hair Romance
The summer braid twist is another great choice for those with short hair. The short ends sticking out just adds to the purposefully messy look.
via Twist Me Pretty
To go from the beach to an evening out without missing a step, try a low side bun wrapped in braids. Gorgeous!
via The Freckled Fox
If you liked these beach hair ideas, check out: