If you're going tent camping, you want these items! Thankfully, you don't have to take a lot when camping in your tent so it's an easy list to maneuver.
Some of the fondest memories that children and families have when they think of summer involve the fun and exciting aspect of tent camping. If you've never had a camping trip adventure that just involves you, your family, kids and friends, and a tent then put it on your bucket list and make it happen. Tent camping is one of those experiences that not only is super fun but really allows you to experience the beauty of everything in nature.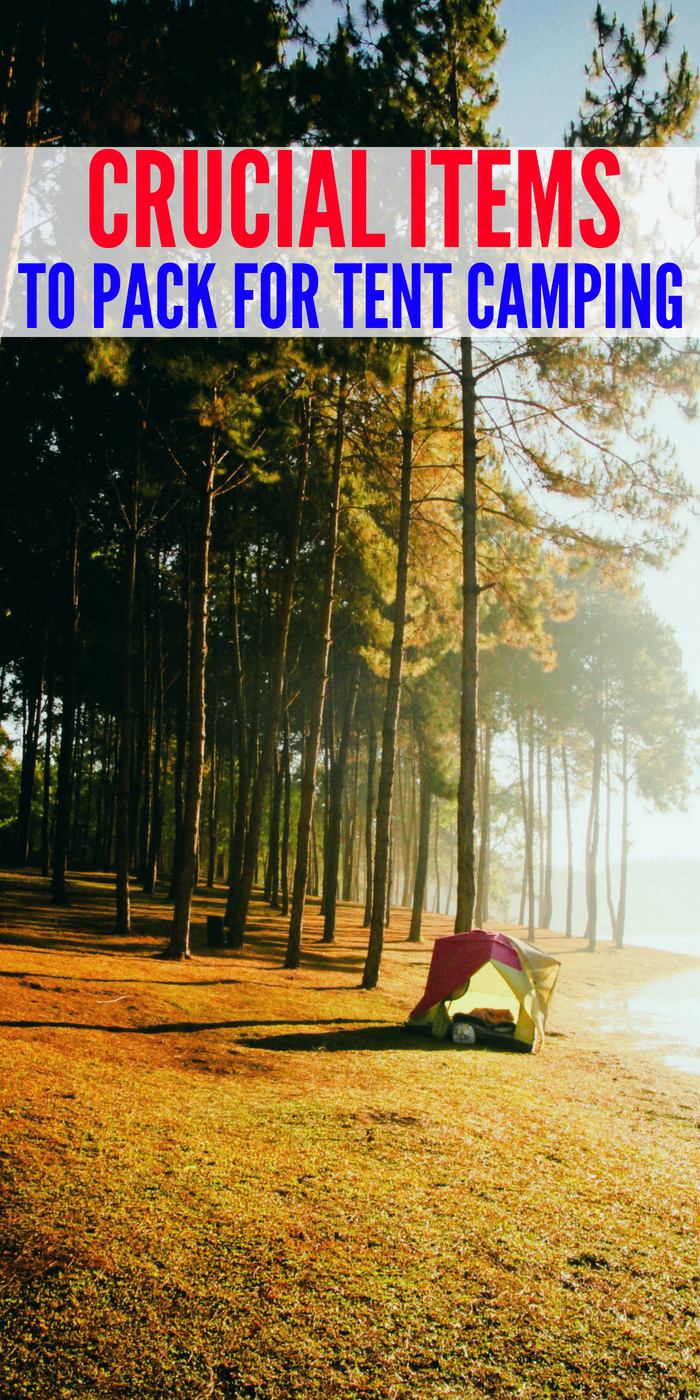 Grab those binoculars, scope out the inclement weather to help prepare for the upcoming adventure, and start planning an epic tent camping experience that you won't soon forget. And even more important? You need to know the most crucial items to pack for your tent camping experience (which are equally useful for your car camping too)! If you are on a budget, check out these frugal camping trips as well.
Absolutely Crucial Items to Pack for Tent Camping
1. Never Forget A Bug Spray When Camping
Do NOT forget your bug spray! Camping in nature or campground is absolutely wonderful, but if you spend the entire time getting eaten up by bugs, that feeling of fun goes away rather quickly!
2. Bring Enough Water For Your Next Camping Adventure
You never know just how hot it can get during those summer months, so don't take the chance of getting dehydrated when you go camping. Pack enough water for you for your entire tent camping adventure.
3. Camping Planner
The worst thing is forgetting something.  Promise.  Been there.  Done that. One trip we literally forgot the toilet paper!! Never again!  The $7 spent on the Camping planner is well worth it!!  Your sanity is worth it!!
Some of the items to get ready with are:
Best Camping Tents (e.g. Eureka Copper Canyon LX 4-Person Tent and Marmot's tungsten)
Campsite with amenities such as picnic table, fire ring, restrooms and bathrooms
Battery-powered Portable Fan
Other activities like hiking to nearby national parks, and enjoying kayaks and canoes
4. Pack Enough Snacks When Tent Camping — ALWAYS!
Make sure you pack enough snacks to give you the energy that you need to stay awake and alert on your camping adventure! No one wants to camp hungry!
5. Wear Sandals In Your Next Camp
Getting in and out of your tent when camping is quite common. Instead of having to worry about slipping your shoes and socks off and on each and every time, why not have a pair of sandals that you can put on with ease and comfort right outside the tent door? It also helps to keep the dirt and grime out of your tent sites.
6. Wear Sunscreen As You Camp, You'll Never Be Sorry!
Take care of your skin's health by making certain to have enough sunscreen for those rays!
7. Matches– One of the Most Important Camping Gear
Have a safe fire while camping is part of the fun! And to be able to get the fire started, you'll need to have matches or a lighter to make it happen.
8. Light jacket for Camping
While it may be warm and humid during the day, those summer temps at night can get a bit chilly. Having a light jacket (consider North Face) and/or long-sleeve shirts to put on in the evening is a must!
9. Bring Books In Your Tent Camping
When relaxing in nature, you're unplugged from the outside world. No surfing the web, no TV…just you and nature. Plan ahead and pack a few books to enjoy and have fun reading in peace and that will bring your imagination to the wonderland.
10. Don't Forget Your Lawn Chair In Your Camping
You may not mind sitting on the grass or gravel, but if you can take a lawn chair to sit on instead, why wouldn't you? You'll be a lot comfier as well!
11. Who Forgets Sleeping Bag When Camping?
No matter the temperature outside, that ground at night can be chilly! You'll be thankful to have a soft, padded sleeping bag to curl up into at the end of the night! Thanks for the ease of setup!
12. Pillows for Camping is No-Brainer
Don't forget to pack a pillow or you'll wake up with a stiff neck for certain!
13. Trash Bags are Very Important in Any Camping
Leaving mother nature cleaner than you found it is super important when going tent camping. You don't want to leave any trash behind during your stay so that the next camper can arrive and have a nice clean campsite to enjoy just like you did.
14. Compass for Tent Camping is a Must-Have
If you plan on doing a bit of exploring when tent camping, make certain to pack a compass so you don't have the worry of getting lost on your adventures!
15. Never Go Camping Without A First Aid Kit
While you may not have any injuries when tent camping, it's always good to be prepared just in case!
16. Flashlight is Your Best Friend When Camping
Don't rely solely on the light from the moon when camping! Make certain to pack a flashlight and some extra batteries (just in case) to help you see in the dark.
17. Thank Me Later For Packing Extra Dry Shoes in Your Next Camp
I can't tell you how many times I've wished that I would have packed an extra pair of shoes! You never know when it's going to rain or just be a muddy, muddy mess. Your toes will be thankful that you're wanting to keep them dry and warm!
18. Protein Bars for Camping is A Hunger Saver!
These are my go-to camping food. I don't have to worry about keeping them refrigerated or worrying about them melting. And if I'm going on a hike or anywhere like that, I can literally just grab and go with ease.
19. Bring Waterproof Bag When Camping
Not only will this keep your goods dry in case it rains, but it's also so nice to have if you're going to go swimming or kayaking as well.
20.Compass for Tent Camping is a Must-Have
It's true, you can totally get lost in the woods. Having a compass to help guide you and give you directions is not a bad idea at all!
21. Hiking Sticks Will Be of Great Help When Camping
This is something that I recently just started taking and I'm so glad I did. It's so helpful when exploring new terrain that you're unfamiliar with. Plus, my hiking stick actually has a double use. It's also used as a supporter of my tent as well.
While the 20 items above are a must for your tent camping experience, this doesn't make the list all-inclusive. Make certain to plan ahead and pack the items that you and anyone else in your party need to ensure a fun and relaxing time when tent camping! And most importantly? Have fun making memories while camping out under the stars!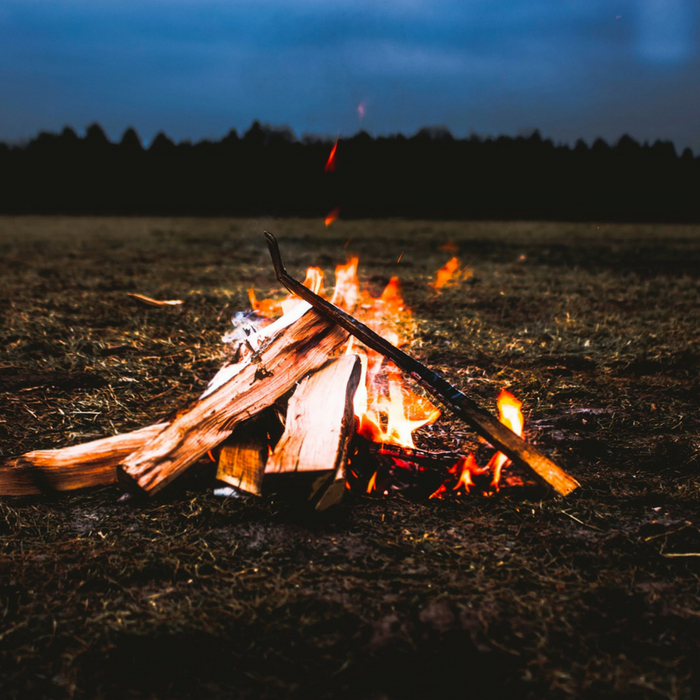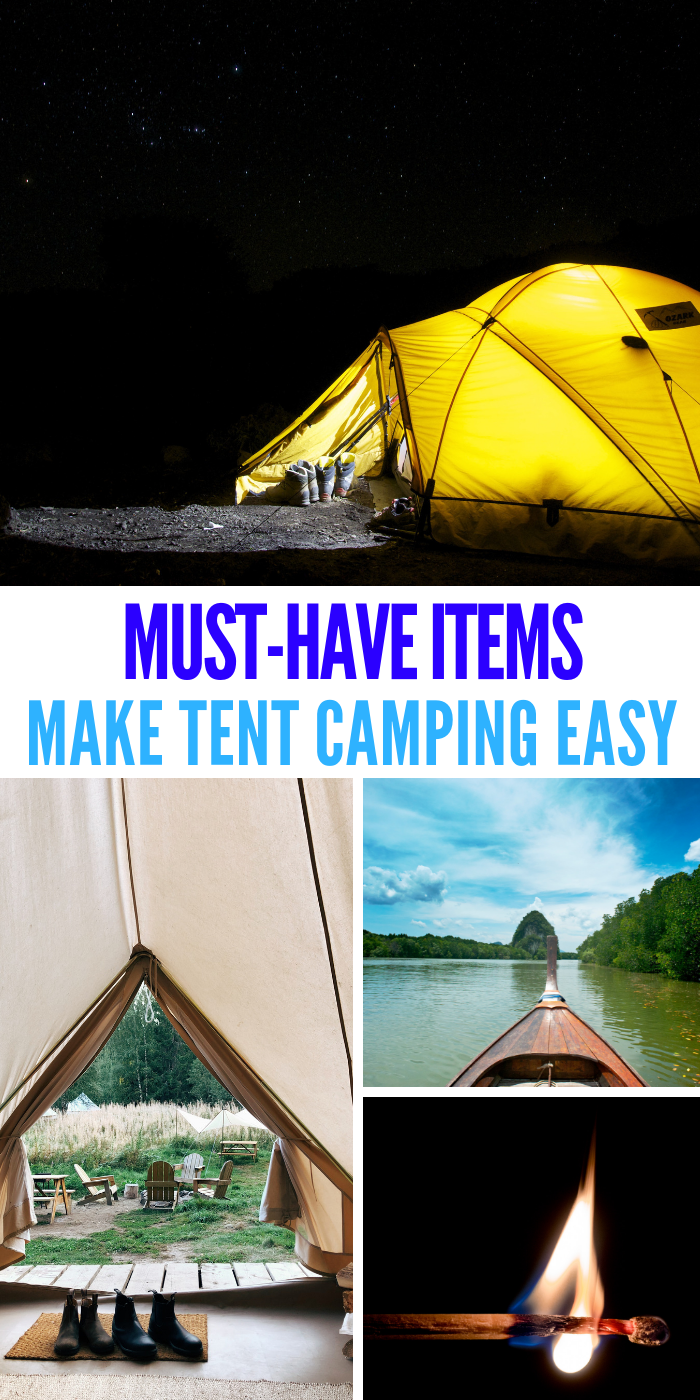 What is your favorite part about camping in a tent?