Being the parent of a toddler can be rough! We have gathered a list of things parents of toddlers need to get through the day without feeling like you are in crazy town!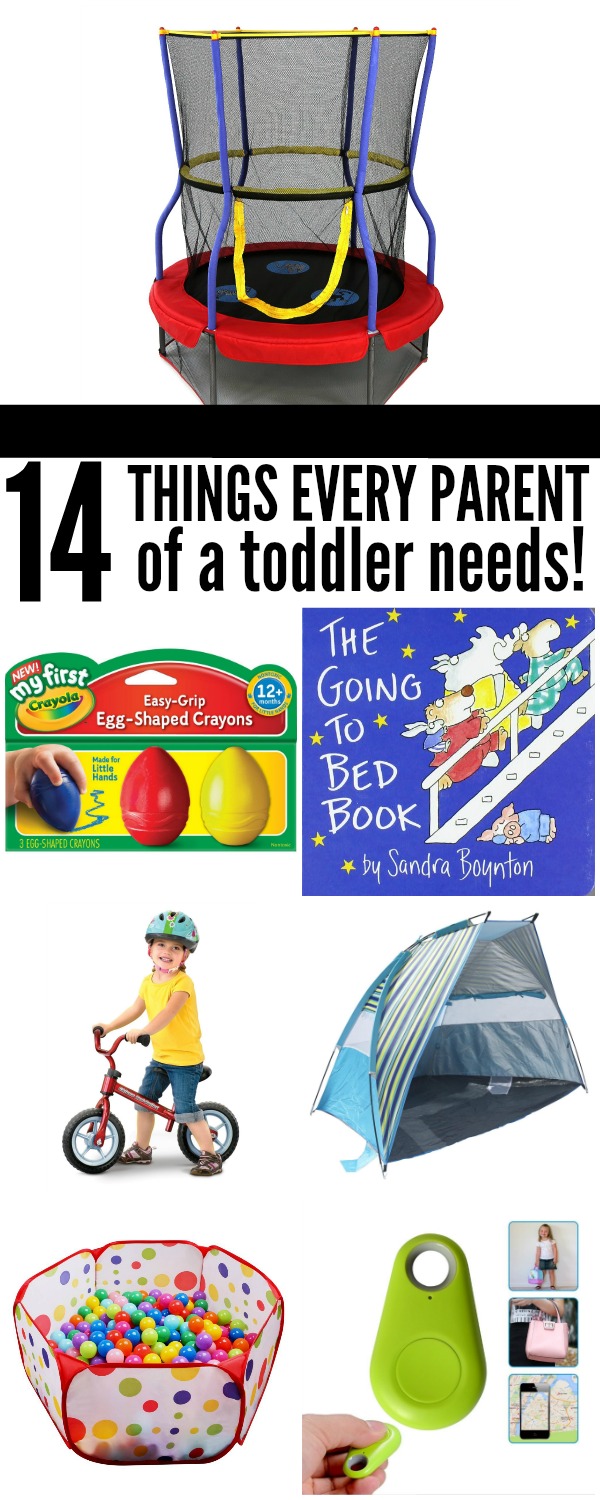 Things Every Parent of a Toddler Needs
1) My First Crayola Egg Crayons – I sat at a restaurant last night with my toddler who was trying to color. Can I tell you how that ended up? Broken crayons everywhere!!! He just doesn't know how to hold a normal crayon without breaking it into a million pieces. These crayons are the perfect handheld size and they won't break!! You're welcome!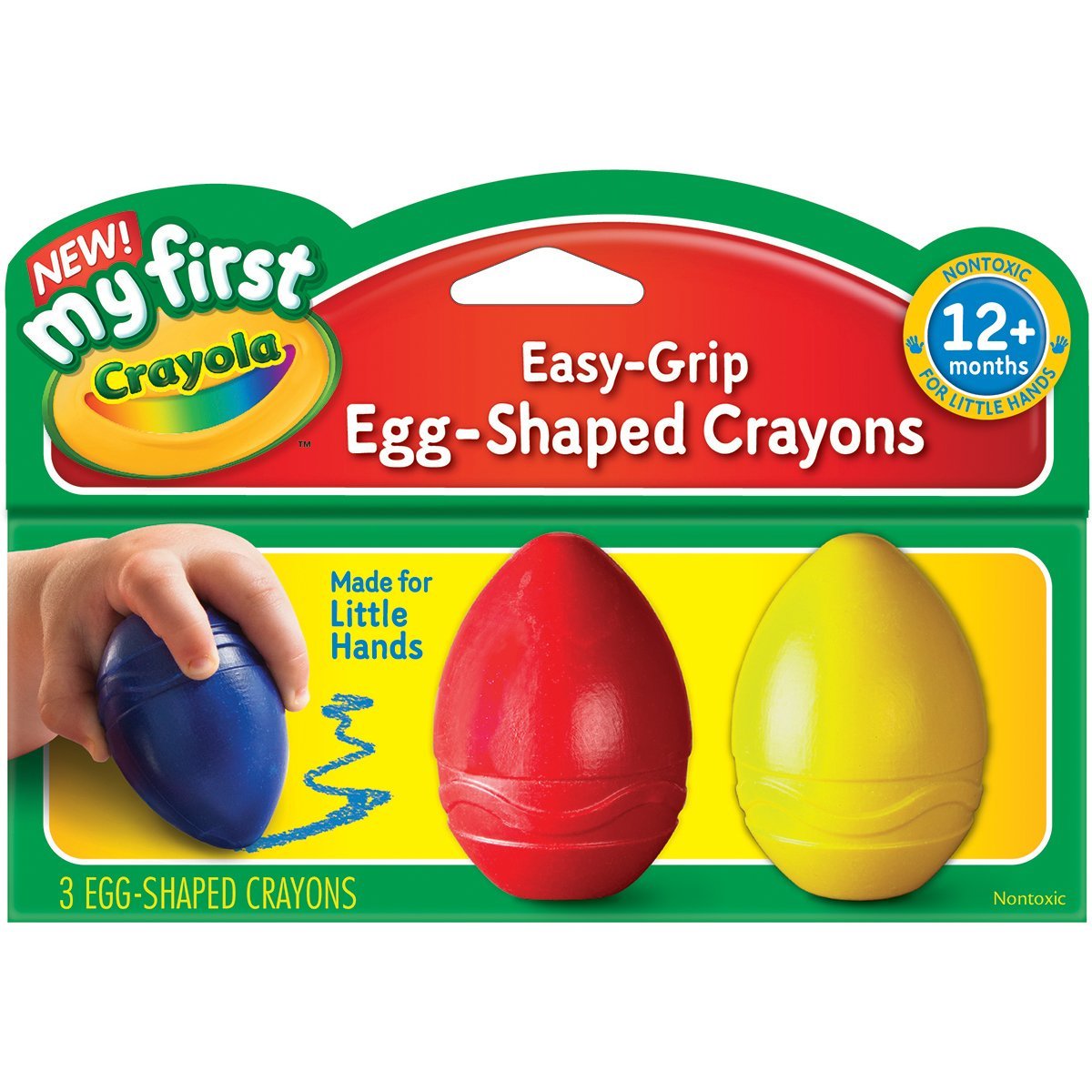 2) Playpen Ball Pit – This ball pit is perfect for toddlers and almost toddlers alike. Almost mobile, this pit will keep them contained and give them something to do. Full on toddler? Throw them in this pit with a friend and let them play for hours hiding under the balls and "swimming" through the balls! The best part is that it folds up so you can put it away when you are ready for a kid free zone!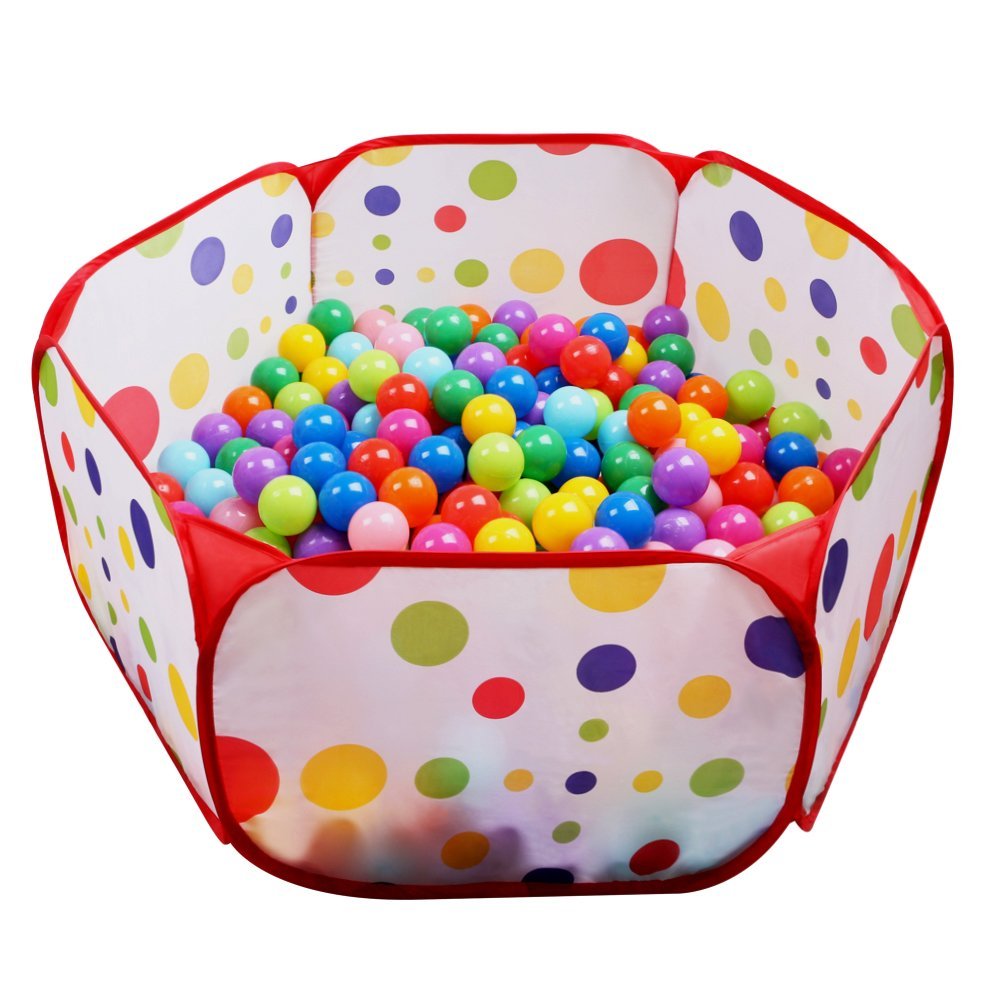 3) Little Helper Broom Set – Toddlers love to help! Instead of fighting this urge embrace it with this broom set! Give those little hands something to do and let them mimic your cleaning! Why not start chores early it will only help you in the long run!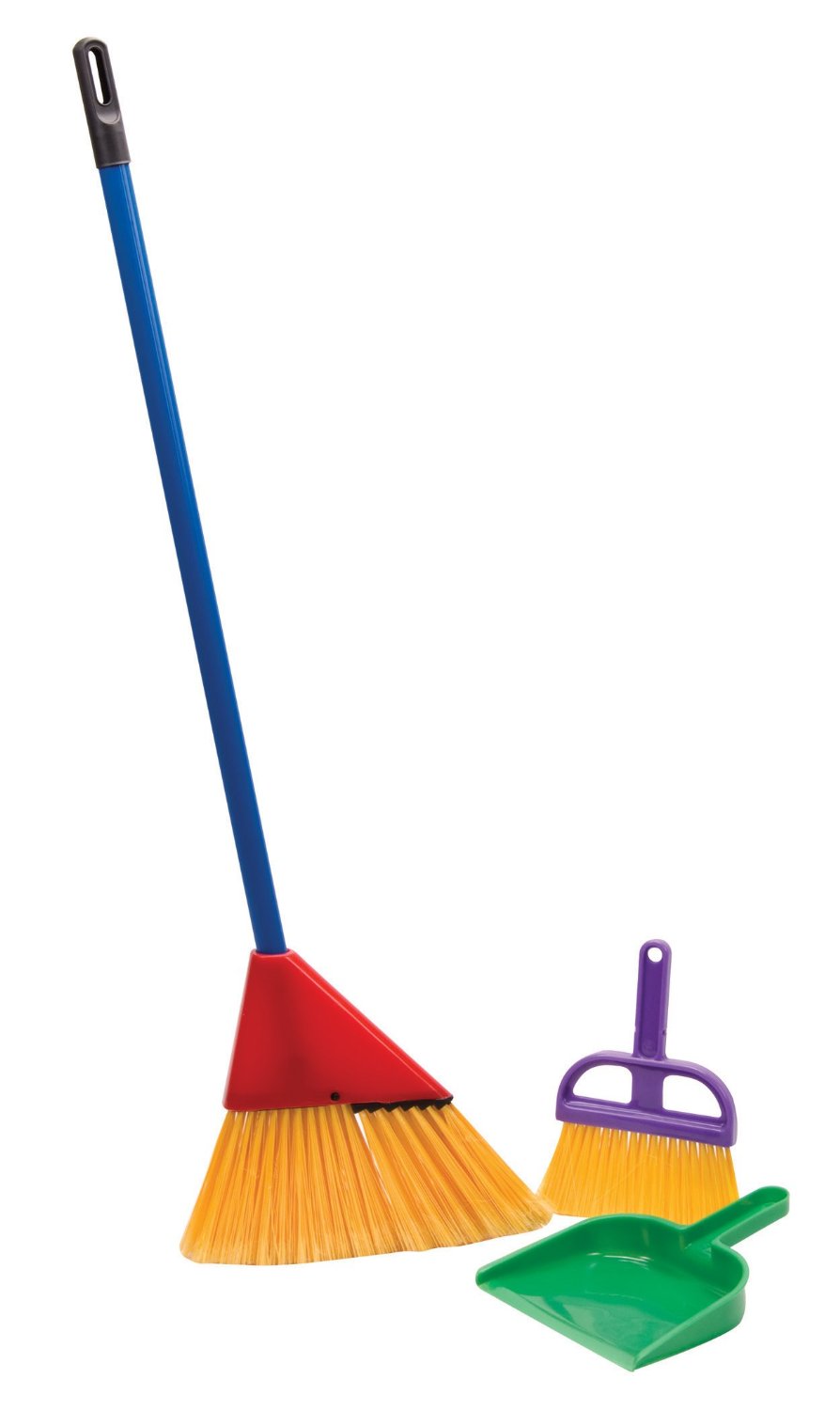 4) Wooden Lacing Beads – These lacing beads are great for little hands! Start developing their hand eye coordination, concentration, and attention span early with these beads. They will have to focus to lace the beads which will give you at least 2.5 free minutes to drink your lukewarm coffee!
5) Trampoline with Enclosure – Energy…so much energy! This trampoline has a net that will keep little one contained. And the soft bar around the middle gives them a handhold around the whole trampoline (unlike some that have a bar in one place) so they can travel around the circle! Go ahead and throw some of the balls from your ball pit above in here to give them hours of entertainment!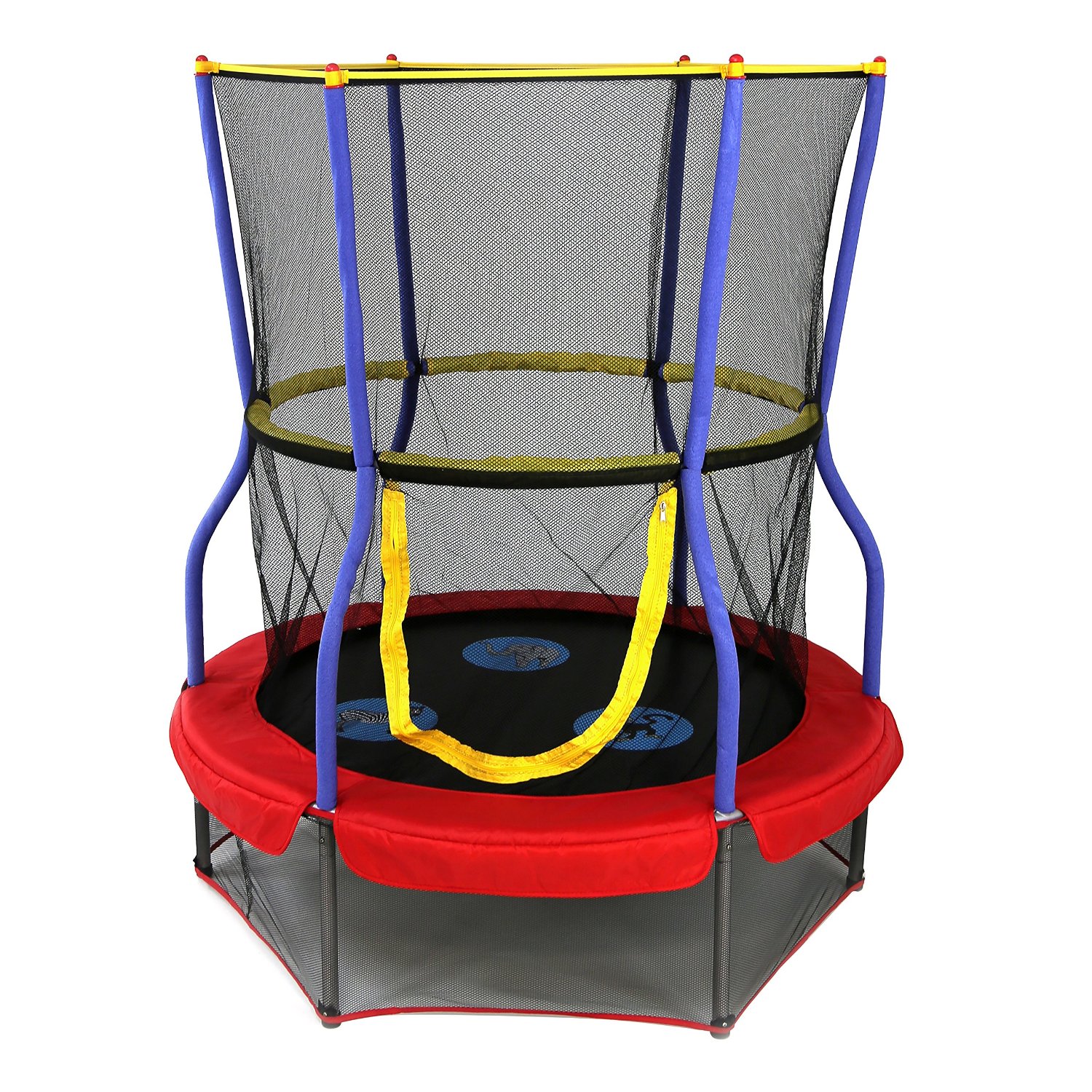 6) Furniture and TV Straps – Safety is a huge concern when you have a mobile little one! They can and will climb on just about anything and the last thing you want is for something to topple over on them!! These straps will give you piece of mind!
7) Pop Up Shade Tent – Having a toddler can be rough when you are at a friends for a bbq or at the beach on vacation or even just a birthday party that is outdoors! This handy pop up shade tent is the perfect place to lie that tired kiddo down when you are out and can't get home to put them down for a nap! It is also perfect just for playing on the beach and keeping them cool and out of the sun!
8) Anti Lost Tracker for Kids – No matter how close you watch your toddler they move quick and if you look away for one second they can disappear! This tracker is easy to throw in their pocket or attach to their shoe so that you will always be able to locate them!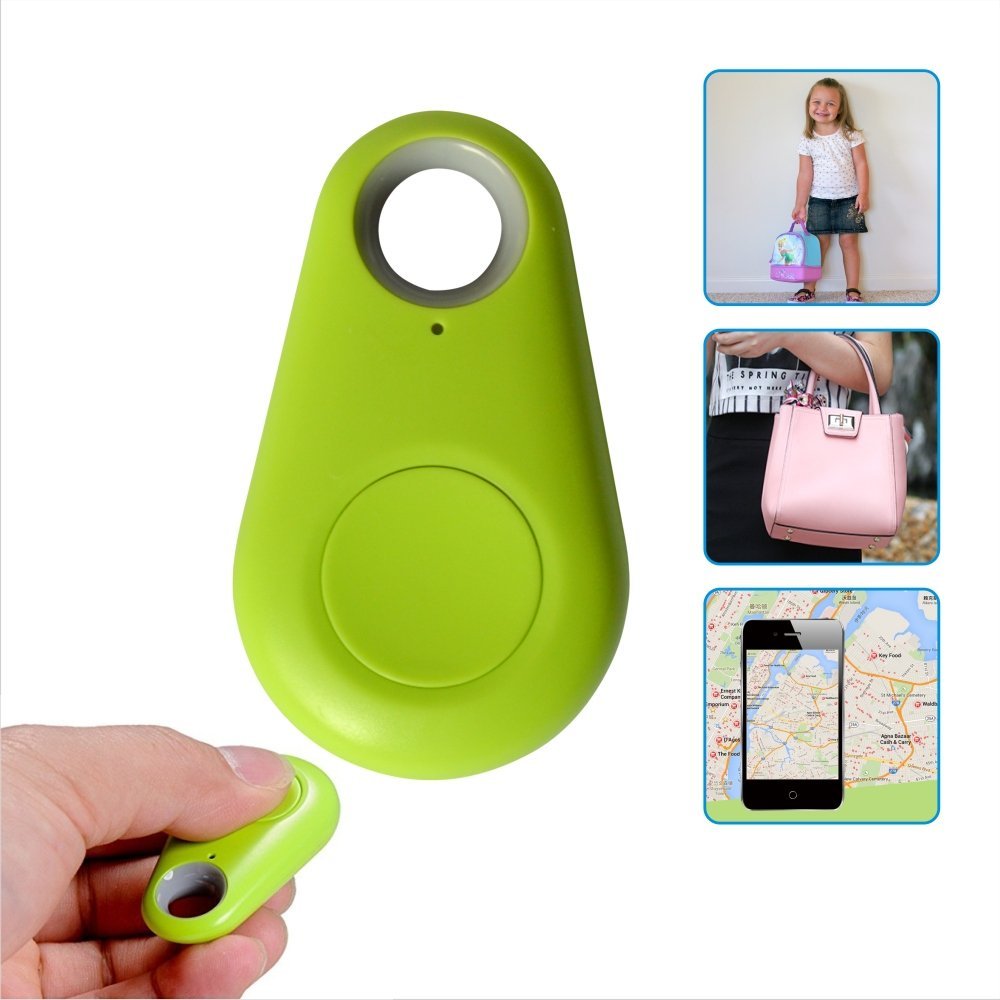 9) Balance Bike – We tried so many different things for my little guy, scooters, trikes, and so much more. The balance bike was the definite winner! It is great for learning balance. When he was small he would just walk with it between his legs. Now he can coast for quite a while with both feet in the air balancing! Don't forget a helmet!
10) Kids Table and Chairs – As much as I love cleaning markers and crayons off of my dining table…the kiddos need a place that they can create without you worrying about them ruining your nice things! And when they are in the phase where they want to do everything themselves this will certainly come in handy.
11) The Going to Bed Book – All books are great for your toddler. But this is one of my favorite books for bedtime! It is adorable and sweet!
12) Building Blocks (Lego Duplos) – Some sort of building activity is a must! We have bins and bins of these Duplos because even as they get older my kids have continued to love them! The older they get the more creative they are with their building. Problem solving, attention span, and hand eye coordination they will learn them all with these.
13) Car Hammer – You can't be too prepared in the case of an emergency! This car hammer will give you piece of mind when you are going places with your kiddos! It also has a seatbelt cutter which is a definite must in any car with kids!
14) Rapid Mac Cooker – If you don't have a toddler yet you are going to have to trust me on this one! There is going to be a time when you need mac like RIGHT NOW! And you will also get tired of washing the pan everyday for mac n cheese! So trust me this rapid mac cooker is a must have for any toddler parent!