Love bacon? Like really, really love bacon? If so, then you will love these 15 Unusual Bacon Recipes. We have scoured the net to find the perfect mix of sweet, salt and fat-dripping goodness. YUM!
Looking for ways to cook bacon? Check out our Tips for Foodies post full of kitchen hacks and tricks.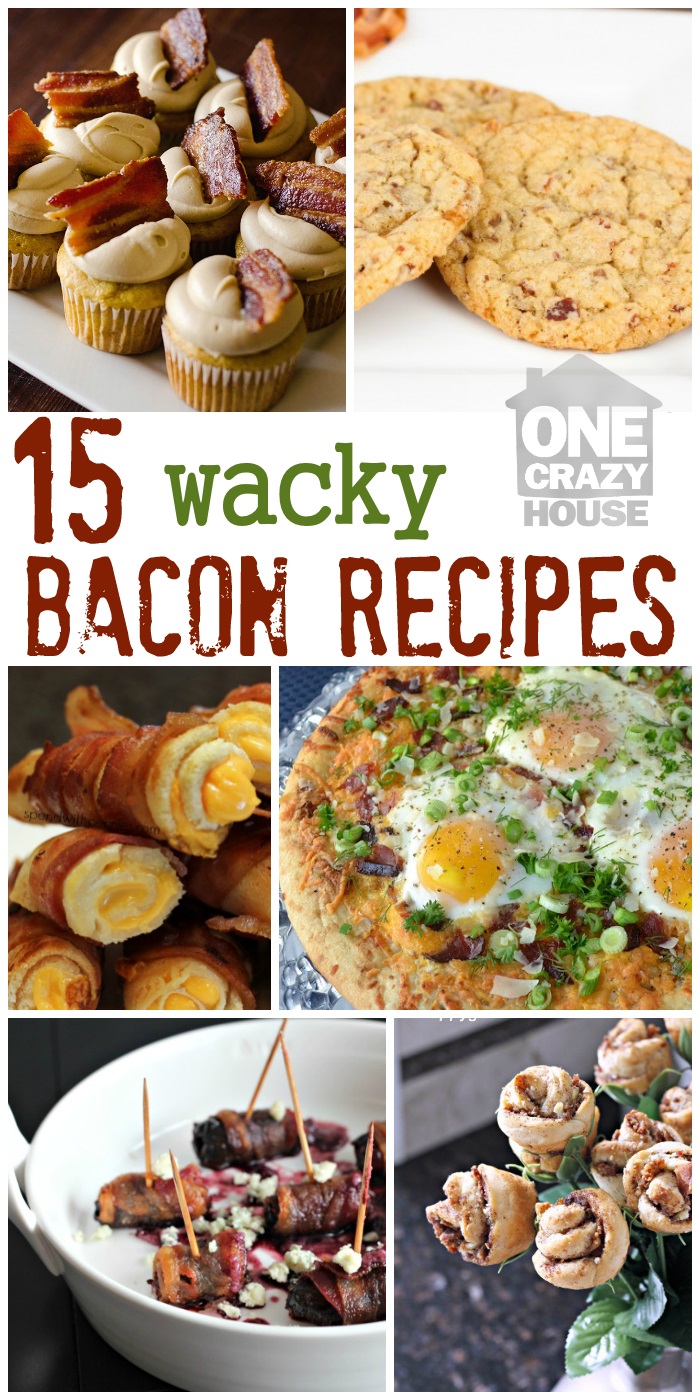 Bacon Recipes
1. Maple Bacon Cupcakes | Source: Ashlee Marie
2. Bacon S'mores | Source: The Classy Chapter
3. Bacon Maple Cheesecake | Source: Not Quite Nigella
4. Banana Bacon Cinnamon Roll Roses | Source: Snappy Gourmet
5. Bacon-Wrapped Dates | Source: Menu of Musings
6. Bacon Asparagus Breakfast Pizza | Source: Hot Eats and Cool Reads
7. Gluten-Free Maple Bacon Mini Donuts | Source: Fearless Dining
8. Candied Bacon Cinnamon Roll Burger | Source: Grillocracy
9. Candied Bacon (on Chocolate Ice Cream) | Source: Ashlee Marie
10. Bacon Grilled Cheese Braid | Source: The Gracious Wife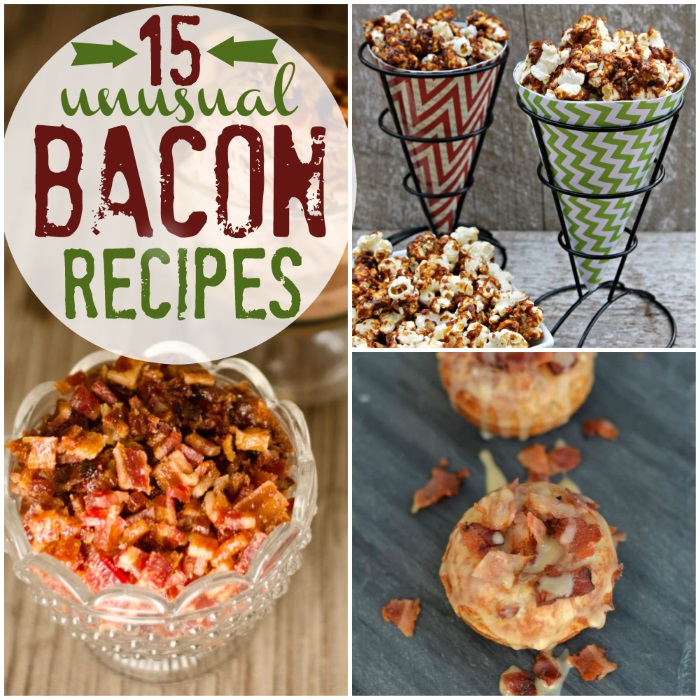 11. Bacon Caramel Popcorn | Source: Kicking It With Kelly
12. Crispy Bacon Grilled Cheese Rollups | Source: Spend With Pennies
13. Twix Bacon Cookies | Source: Gator Mommy Reviews
14. Salted Caramel and Candied Bacon Ice Cream | Source: Spoon Fork Bacon
15. Bacon Banana Cupcakes With Peanut Butter Frosting and Bourbon Drizzle | Source: How Sweet Eats
What was the most unusual bacon food you have ever eaten?? We would love to hear about it in the comments or drop a link to a recipe on our Facebook Page.