There are some people who are all about the newest exercise goodies…and I happen to be totally guilty! They are always coming out with really fun new stuff and finding the new cool thing helps to keep me motivated! Check out these fun goodies to spice up your workout.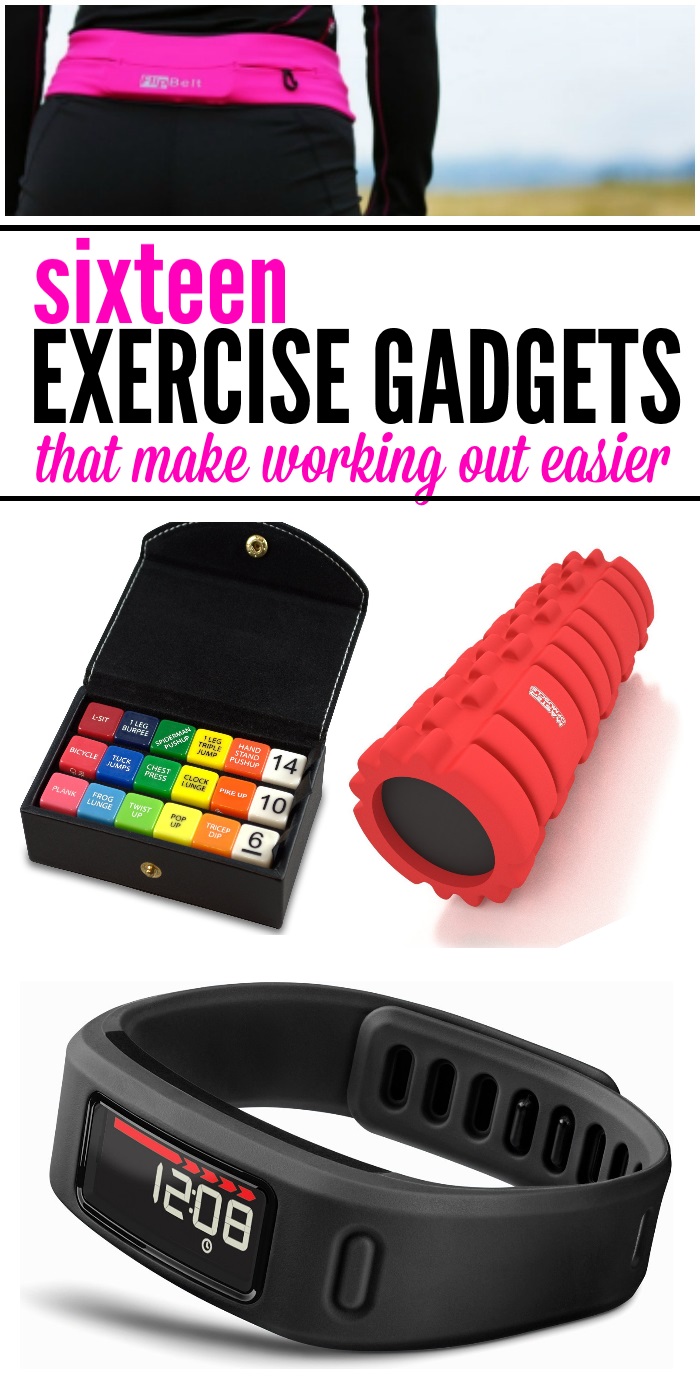 16 Fun Exercise Goodies
1) Garmin Fitness Band – Track every move you make with this fitness band. It will tell you how you sleep and reminds you when you haven't moved in a while!
2) Insulated Water Bottle – There is nothing more refreshing than a cold drink of water when you are working out. This water bottle will keep your water cold while you work up a sweat!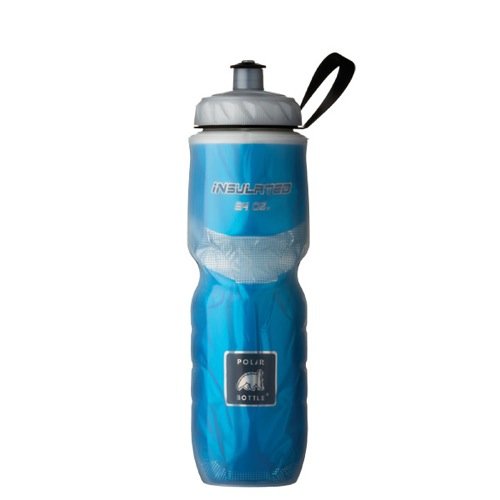 3) Fitness Journal – This tracker gives you plenty of space to track your daily workouts and there is a nice place at the end of each week to set a goal and plan a reward for reaching your goal.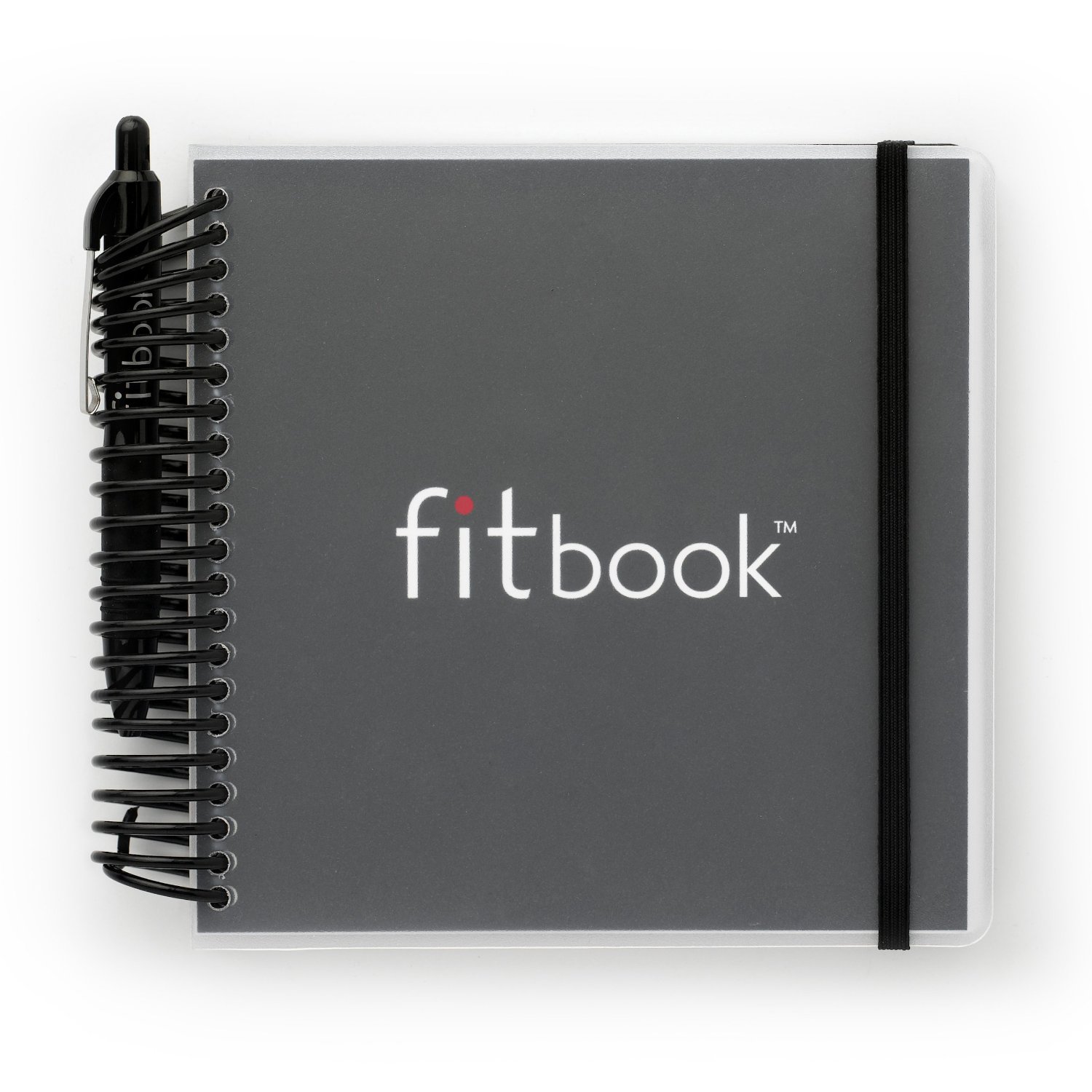 4) Stretches and Exercises Book – Stretching is a totally underrated part of fitness and I mean don't we all want to be sculpted like a ballerina??
5) Adjustable Kettle Bell – The kettle bell is a really versatile exercise tool, but because of all the different exercises you can do with it one size just isn't enough. This adjustable one is perfect for all the different exercises you could possibly do!
6) Foam Roller – Ok calling this one fun is definitely stretching it…no pun intended 😉 But it hurts so good right? Roll out all the kinks with this great tool!
7) Fitness Dice – Never do the same workout twice with these fun bodyweight exercise dice.
8) Stability and Yoga Ball – Almost any exercise you can do you can do on a stability ball to add a level of intensity! This is a really versatile workout tool.
9) Pull Up Bar – I totally can't do a pull up but maybe with this in my house I will be able to one day!!
10) Flip Belt – This belt is awesome for storing the things you can't carry in your hand when you are working out. Be it your phone when you are running or holding your keys while you are lifting. A great accessory.
11) Suspension Body Straps – This is a cheaper version of the hottest workout trend! These little straps are a great way to get an amazing workout and you can put them up right in your home!
12) Exercise Mat – You could work out on the floor, and I have definitely done that. But using a mat is more sanitary and softer so why not??
13) Adjustable Dumbbells – I love options and these weights give you plenty of options! Get your shred on in your own house with these adjustable dumbbells.
14) Safety LED Lights – Stay safe when you run or bike at night with these safety LED lights. You could even use one on your dog when you walk.
15) Exercise Towel – I can't be the only one who sweats like a serious amount?? And do we really know if they clean those towels like they ought to at the gym? Grab your own super absorbent towel and keep the sweat at bay!
16) Massage Therapy Balls – These balls are great for those tights spots that the foam roller can't quite get to. Like in between the shoulder blades, I need to go use them now just talking about it!