Before you know it, you'll be bleary-eyed in the kitchen packing school lunches in the early hours of the morning. We've been there, and it can be so hard to pull everything together when you're tired or in a rush. We've found some amazing lunch box hacks, school lunch hacks, and snack tips that'll make your lunch-packing routine go so much smoother.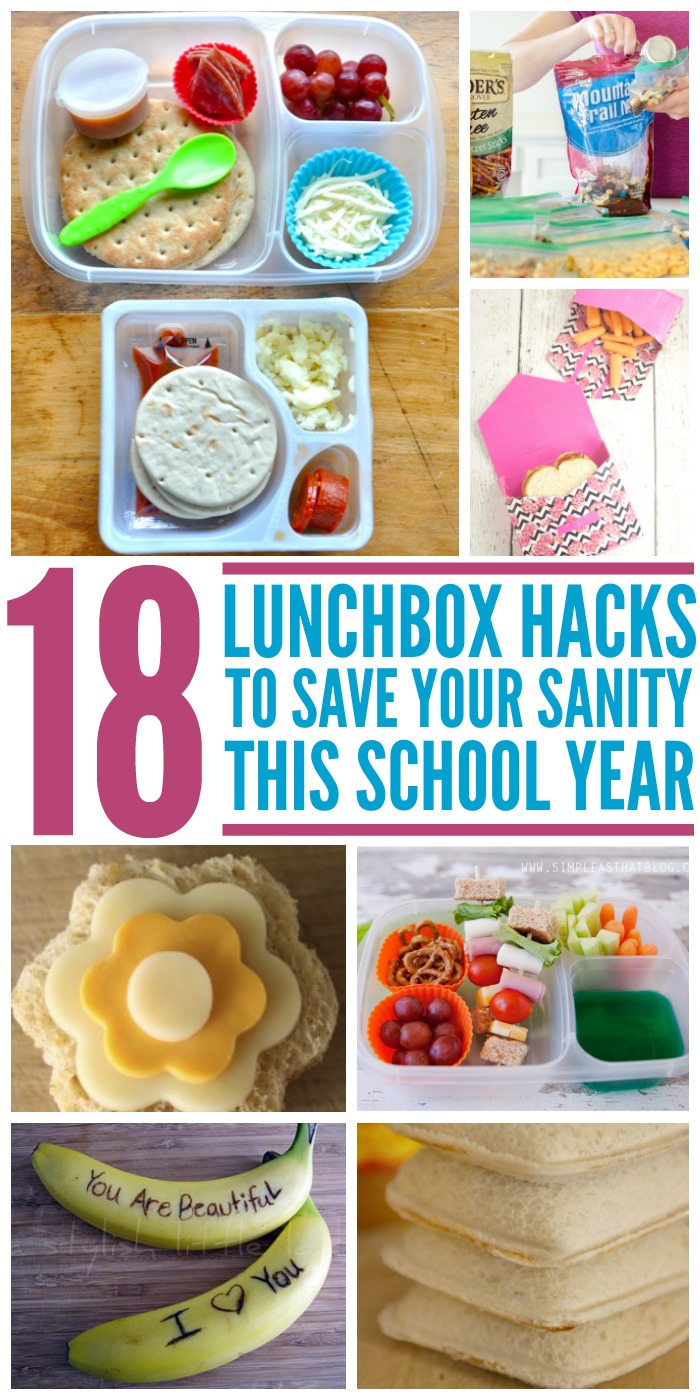 Lunch box Hacks to Save Mom's Sanity
After you cut an apple, squeeze the pieces back together and secure them with a pipe cleaner. A rubber band works well, too. This keeps the apple slices from turning brown before lunchtime. Go and share it on Instagram too!
Prep and pack chicken nuggets in a thermos to keep them warm until lunchtime. Why did I never think of that?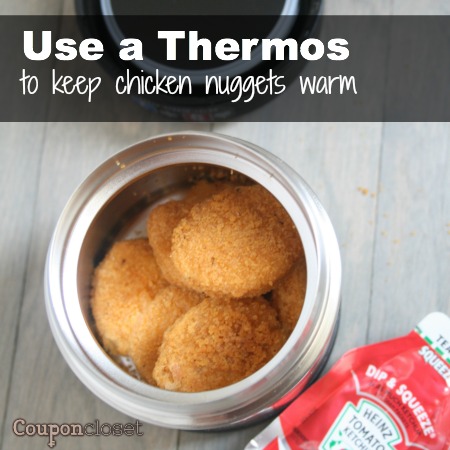 If your kid loves applesauce (but you hate the mess), add a packet of unflavored gelatin and 1/4 c. boiling water to 2 cups of applesauce. Pour it into muffin tins, and you have applesauce muffins without the mess. Pinterest hacks!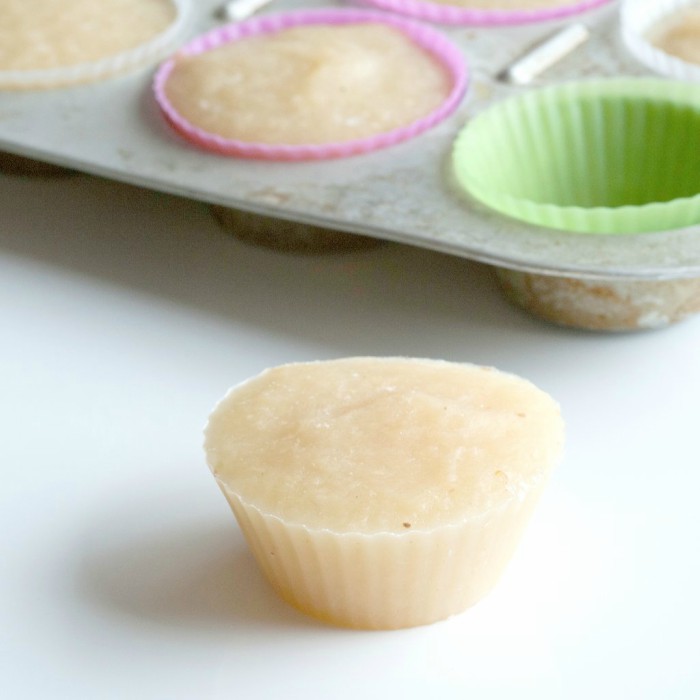 Freeze your kid's drinks so you don't have to cram an ice pack into your child's lunch box. It'll melt enough to drink by lunchtime, and you'll be able to pack more snacks for your hungry kiddo.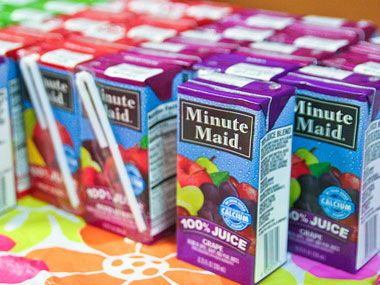 Sponges in plastic baggies make great ice packs and will do the trick! That way, if your kid loses it, it's no big deal. It'll only cost a few cents to replace it!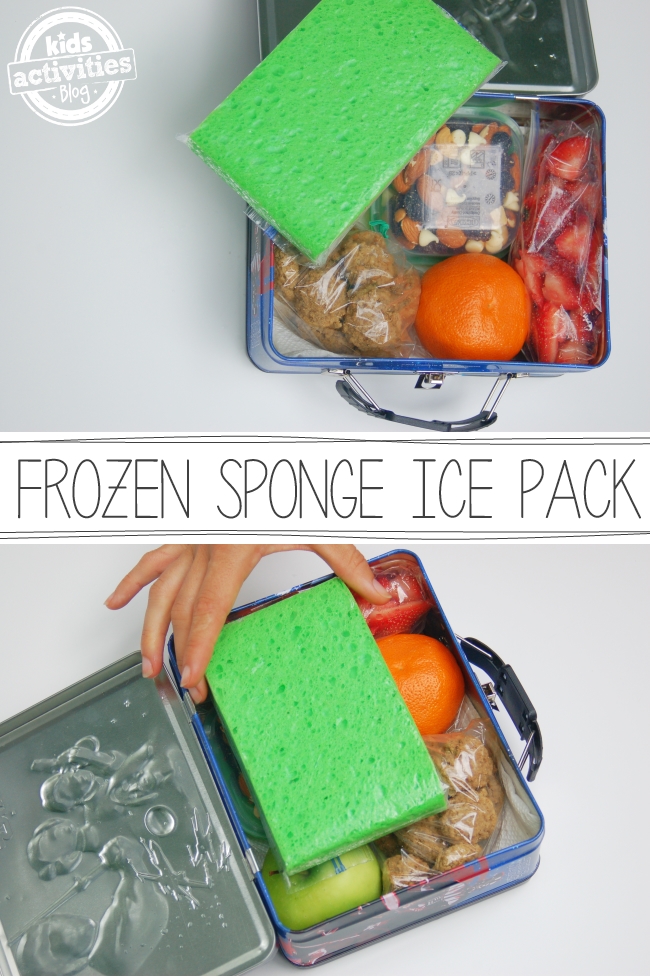 Reusable lunch bags are the way to go if you want an environmentally friendly way to pack your kids' lunch. Pack cookies and crackers too! This reusable sandwich bag made out of duct tape is super fun!
Add a pack of wet wipes to your kids' lunchboxes for quick cleanup in case of spills or sticky hands.
Don't buy individually packaged snacks. They're so expensive! Buy in bulk, and portion them out into snack bags or plastic wrap to save a ton of money.
This clever mama created a lunch station in her fridge so the kids could put their own lunches together in the morning. It's never too early to learn a little responsibility, right? Post and help mommies on Facebook too!
Don't bother with Jello cups. Let the Jello set in your compartmentalized Tupperware containers. Make up a batch for the week, and all you have to do is add the rest of the food.
When you pack a banana for your kiddo, write a message on the peel using a toothpick. What a fun surprise!
If your child lives for PB&J sandwiches, make them for the entire week and put them in the freezer. Here's a PB&J Uncrustables tutorial. They freeze week, and they're easy to make.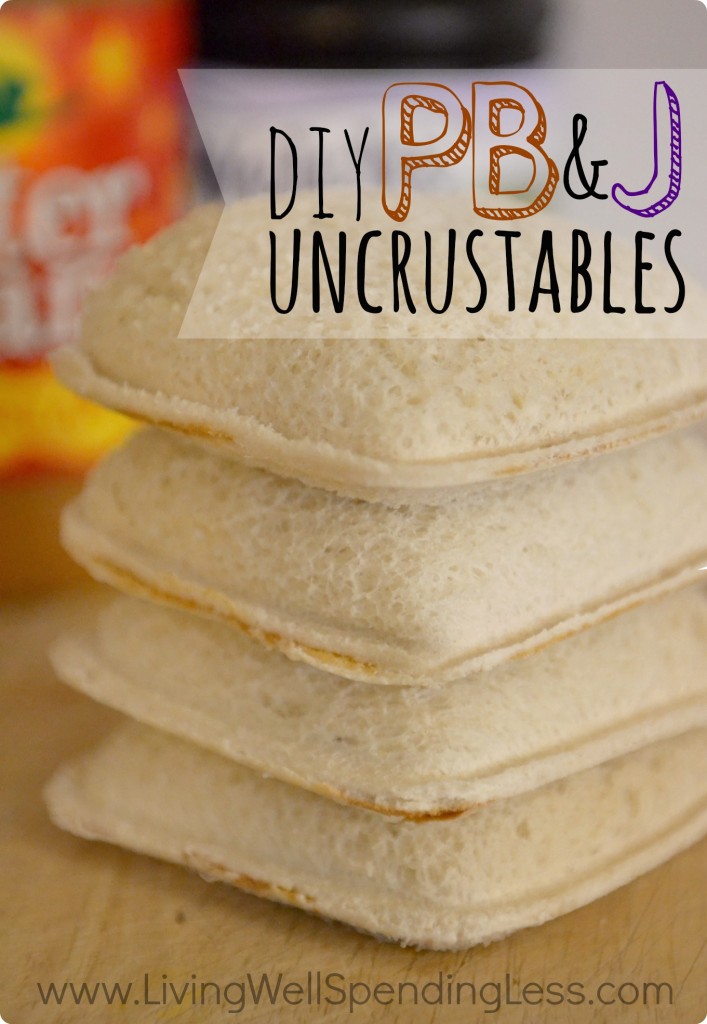 Make funny faces with sandwich fixings to put a smile on your kids' faces. What a fun idea!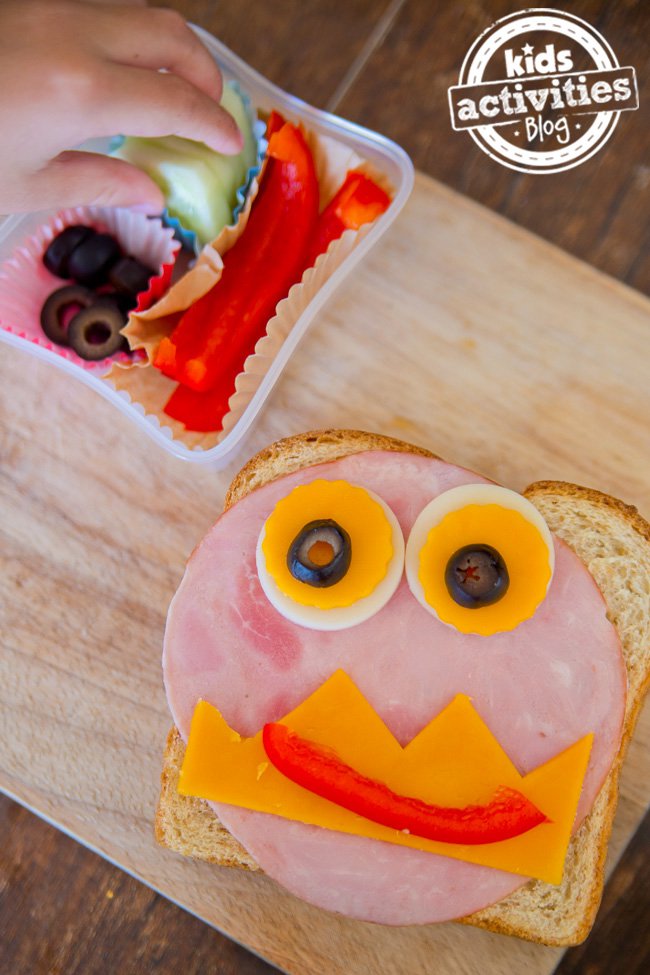 Or make goofy faces on anything with stickers! Googly eyes would be lots of fun, too.
Cut bread, cheeses, deli meats, and more into fun shapes to get your kids excited about their lunches. Use cookie cutters to save time! You can do this at the beginning of the week to save a little time each morning.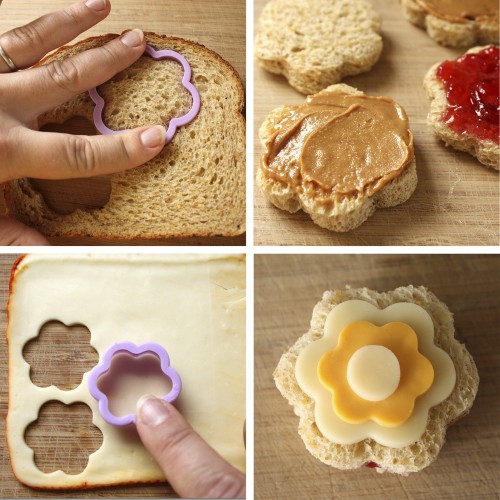 Make your own lunchables. They're much healthier than the pre-packaged ones, and cheaper, too.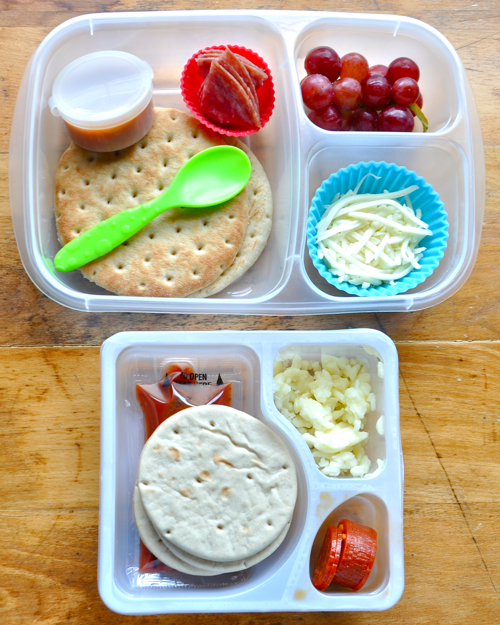 Think outside the box when it comes to sandwiches. Use waffles or pancakes or bagels instead of bread for a nice change of pace to keep your kids from getting bored.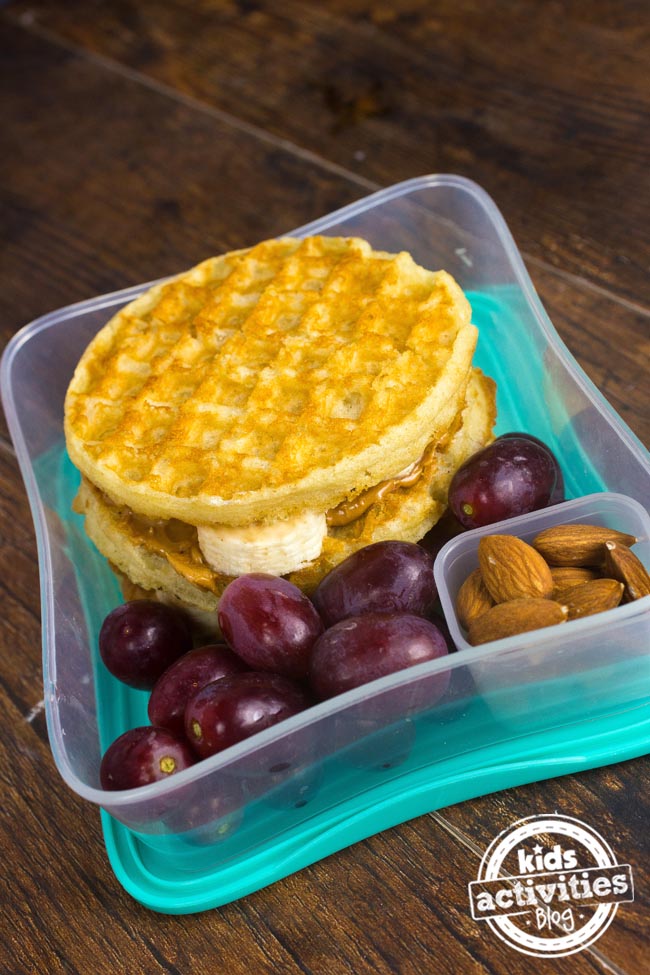 Use small, empty bottles for condiments like mustard, ketchup, barbecue sauce, etc. Here's a repurposed Mio bottle. Brilliant!