Hey you there, have you been wondering about the type of low-carb snacks to indulge in as well as to impress your visitors with especially when on diet? You are in the right place. We know that entertaining when you're on a diet can be difficult because you want to serve something that is both delicious and yet not leaving you feeling guilty for absolutely demolishing your diet. That's why we found you this list of twenty low-carb snacks that will please guests and keep you guilt-free!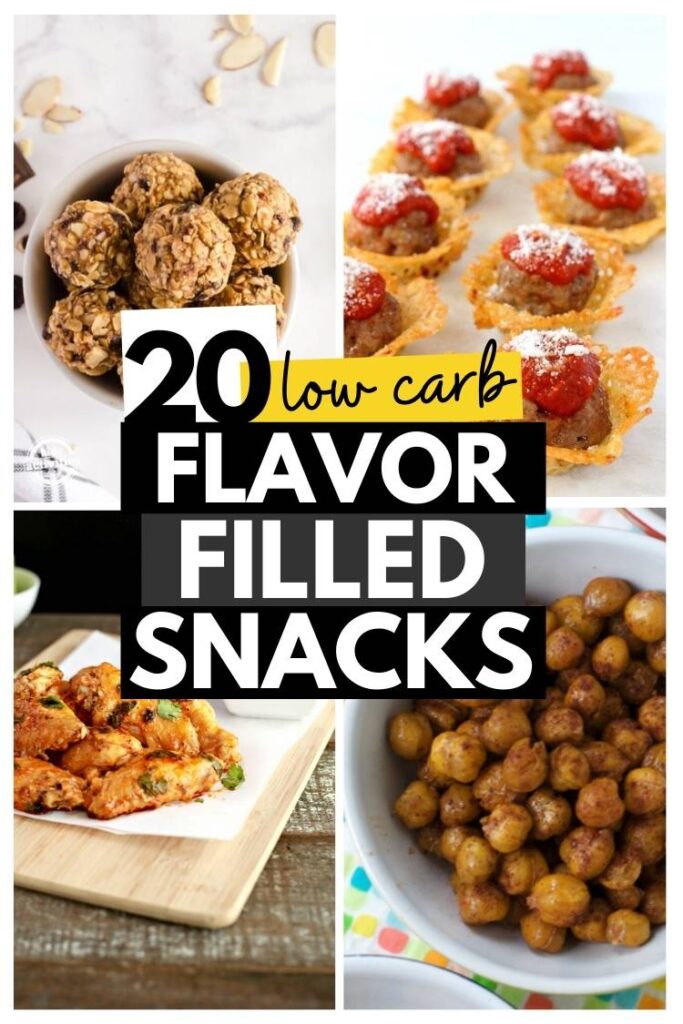 Low Carb Snacks That You Need
We've got you sorted, so you should worry less because all these low-carb snacks we've provided for you are very healthy and provide promising results especially if your goal is to lose weight or maintain good cholesterol levels in your body.
1. Zucchini Low Carb Snack Bites
Your low-carb snack or diet routine gets better with these quick, easy, tasty, and mouth-watering zucchini bites. They are quite affordable and easy to make therefore you can easily prepare them in the comfort of your home. You simply can't go wrong with them. Let the party begin!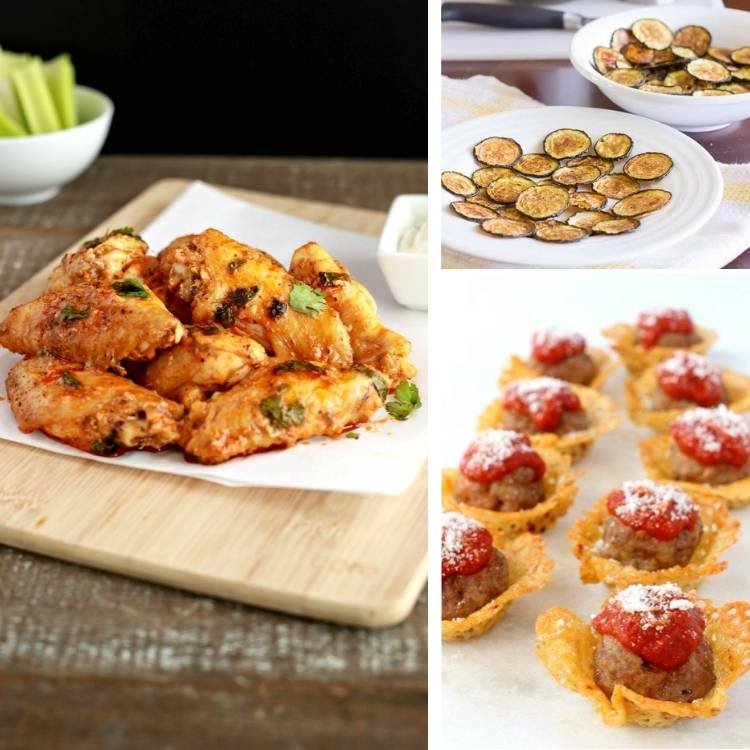 2. Buffalo Chicken Stuffed Mushroom
A low-carb diet that you can work with at any time. This is a mushroom recipe that you can not go wrong with because it is easy to stuff with chicken, scrambled eggs, cheese, red onions, tomatoes, etc., For the Buffalo chicken lovers, you are sorted since all the flavors of Buffalo can be stuffed in. Yes, you read it right, this includes the chicken wings you like so much.
The good news is that you can stuff the mushroom with anything you feel comfortable with and goes well with you, be it fish, seafood, etc. You can also add toppings of your choice such as whipped cream. I tried these irresistible treats the other day and for sure they didn't disappoint.
3. Low Carb Snack with Shrimp
For seafood lovers, here is a simple and easy-to-make low-carb snack. Shrimp pil-pil can be made at home with a few readily available ingredients which include olive oil, butter, cayenne, garlic, etc. You can prepare this mouth-watering snack within a very short time of 5 to 10 minutes at most. The shrimps can always be substituted with prawns, that is if they are readily available and you can always work with this low-carb snack whenever you have visitors who you want to impress and entertain, at the same time checking on calories count.
4. Cheese Crisp Meatball Shooters
You've got guests coming over for your party that you've hosted in your house and you are looking for a low-carb snack that will keep them entertained and madly in love with? Then worry no more! We've got you covered. Forget about the everyday snacks, the likes of burgers and chips, cheese crisp meatball Shooters are the best to work with for they never disappoint at any given time. This is a two-bite, flavorfully seasoned low-carb snack that leaves everyone yearning for them and actually craving for more.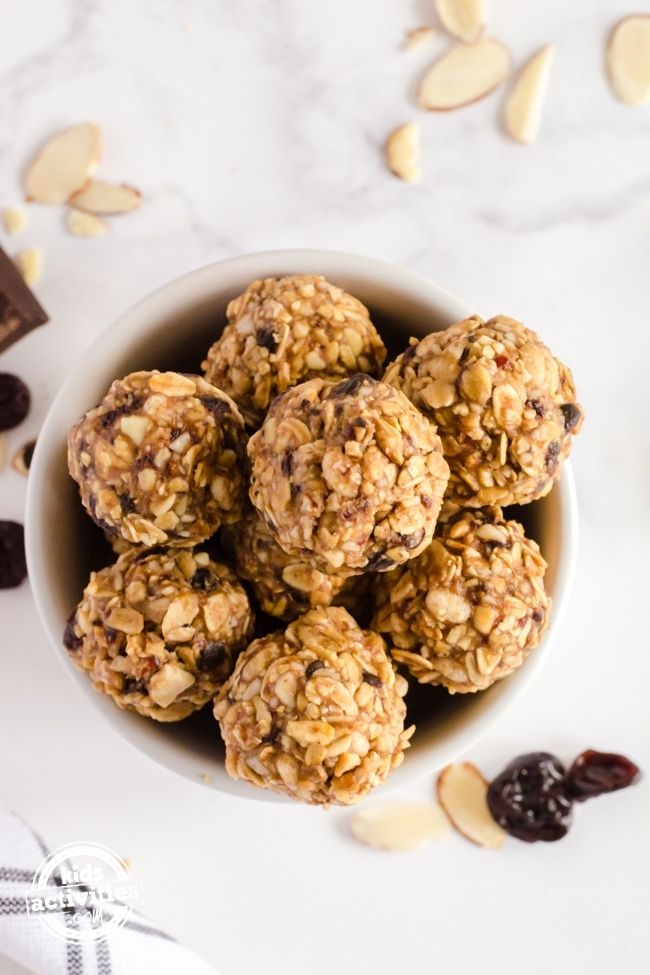 5. Breakfast Protein Balls
Breakfast protein balls are the best low-carb snacks especially if you have kids at home that need a heavy morning meal. These kid-friendly protein balls are a good source of protein and are a good way to kickstart the day, with a full tummy and highly energized… They are easy to make and take a short time to prepare. Therefore, if you do not have enough time to make breakfast for kids then you should actually try this recipe. Thank me later.
6. Bacon and Cheddar Deviled Eggs
Boiled eggs are something else. Wow! I have always been a fan of them since my childhood. I remember these tasty low-carb snacks my mom used to prepare back then especially with the yellow cheddar cheese. So irresistible! Bacon and cheddar deviled eggs are simple and easy to prepare homemade low-carb snacks that you can always resort to when going for family picnics. Your kids will go nuts for them.
7. Green Beans Low Carb Snack
Do you normally have those busy days only to arrive home and wonder about what to prepare for dinner? Then you've found the right place for that one-time easy-to-make recipe. Let me introduce you to green beans almondine low-carb snacks that you can prepare within a few minutes and serve almost immediately. And the taste? You need not worry, it is out of this world. You've got to try this one of these fine days.
8. The "Buffalo" Low Carb Snack
For the "Buffalo" lovers, once again here are your favorite tasty, flavor-filled chicken wings bites, just the way you like them, saucy and baked. These low-carb snacks are so simple to make therefore you shouldn't worry about them consuming much of your time. With just the right amount of spice, you are good to go. Have I told you about the taste I experienced the other day? Ooh dear, they were so good! You should definitely try this.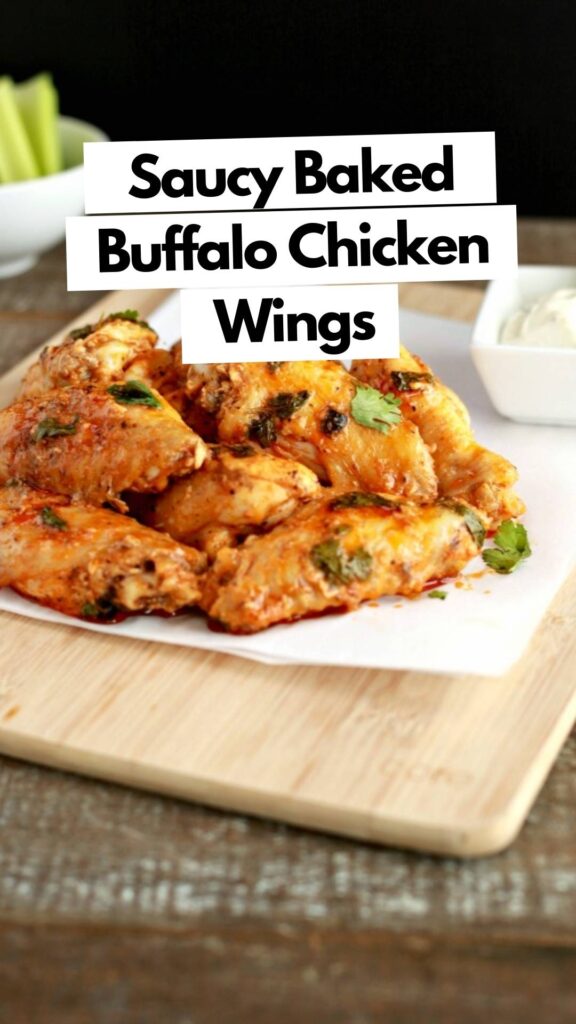 9. Pizza-Stuffed Portabella Mushrooms
Mushrooms as low-carb snacks? They never disappoint my dear, whether you are a meat-lover or a vegetarian. The advantage of mushrooms is that they can actually be stuffed with anything you're comfortable to go about with. Whether it is the buffalo chicken wings, the shrimps, pizza, name them, you can't go wrong with any of these. For the ones that love the greasy eats, you are well sorted with the pizza-stuffed portabella mushroom low carb snack, which you can top with the pizza topping of your choice. For me, it is always the crusty feel of the mushrooms. Enjoy!
10. Chic Peas Low-Carb Snack
If you are on diet and you're concerned about your blood sugar levels, then roasted chickpeas will work out better for you. Roasted chickpeas can be done in whatsoever way you think is best for you. If you are a sugar lover you can always do them with light sugar, and if you are a salt lover, then you can always do them with the right amount of salt. For me, I am for both. Whether salty or sweet, I do not mind. You can always snack healthily with roasted chic peas if on diet. What an excellent low-carb snack!
11. Low Carb Mozzarella Sticks
Hey, you there cheese lovers? We are about to get cheesy for a while. Low-carb mozzarella sticks are on a whole new level. If you haven't tried them I don't know what you are waiting for. Perhaps you are not a cheese lover. For these simple low-carb snacks, you can always prepare them with any cheese of your liking, there is no restriction whatsoever to any cheese. You can go with parmesan cheese, but for me, mozzarella would do better. You only need to spare a little of your time and you will have these delicious low-carb snacks on your plate to go along with any sauce of your choice. For any party, it is always a yes to these yummy appetizers. Go then prepare for that upcoming Super Bowl party. Well, my apologies for being too cheesy. Mmh…
12. Kale Chips Low Carb Snack
Kale chips are a good way to snack especially if you are in for healthy eating routines. As a low-carb snack, these crunchy vegies with the tang of vinegar always tend to be delightful and tasty leaving the mouth watery. The dehydration brings out the crunchiness of the kales while the salt seasons them, improving their taste wholesomely. These low-carb snacks can be taken at any time. You can try them yourself and have a first-hand experience of what I'm actually talking about.
13. Low Carb Asparagus with Prosciutto Cream
Have you ever tried making these low-carb snacks for your guests at your party? If you haven't tried them, you better do so. I would recommend this simple-to-make appetizer to anyone that wants to impress their guests. With readily available ingredients and an easy-to-follow-through recipe, you are good to go. The crispy asparagus goes well with the creamy prosciutto. Your guests will be left yearning for more of these low-carb treats. Cream cheese adds flavor to the crisp asparagus and a little seasoning with salt leaves the whole snack appetizing. Bon appetite!
14. Low Carb Apple Sandwiches
Snacking with fruits is an awesome experience that brings delight and also a great way to have fun with food. Apple sandwiches are low-carb snacks that take mere minutes to make and are a great source of energy. They go well with kids thus kid-friendly. They are a good source of brain energy, especially when doing homework. You can always prepare and pack them for those family picnics or just make them at home for enjoyment during those long movie nights. You can choose to have them with peanut butter or cream cheese; all would work out just perfectly. Of course, serving them with toppings would create that appeal you want. I am a chocolate fan so chocolate toppings are actually my favorite. Snack it up with apples!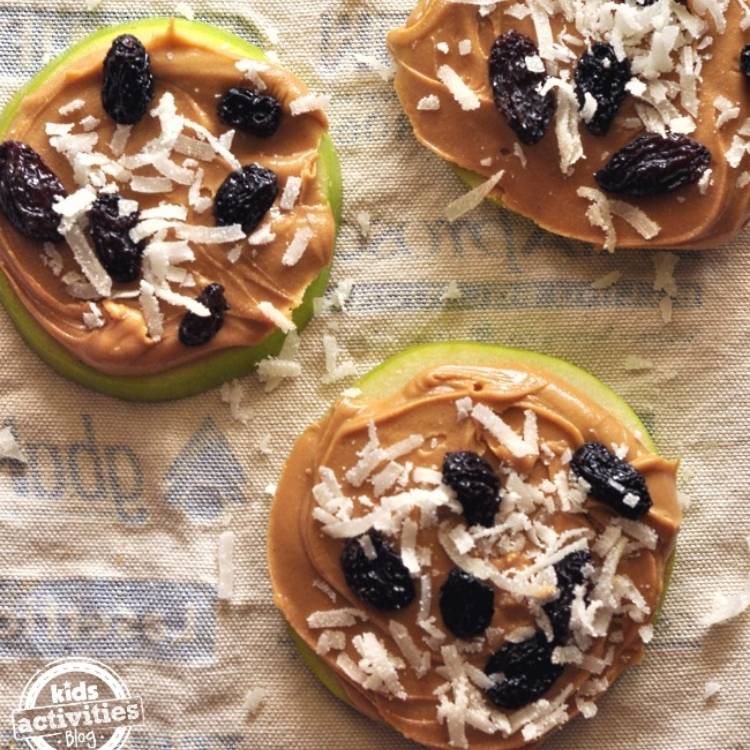 15. Salt and vinegar Zucchini Chips
You're probably a fan of salt and vinegar potato chips but of late you've been worrying about the increased carbohydrate intake. you have an attachment with the flavors of salt and vinegar with potato chips and can't let go of them easily. You can always try this zucchini low-carb snack that is a perfect alternative for potato chips. Zucchini chips are a lot healthier as compared to potato chips simply because of their little carbohydrate content. Whether baked, fried, or roasted, zucchini chips are tastier more so when vinegar and salt are added. The tart and tang flavor of vinegar just hits differently, not forgetting the seasoning of salt.
16. Low Carb Cheesy Breadsticks
Cheesy breadsticks are low-carb snacks/appetizers that are super easy to make. These breadsticks with a cheese combo are absolutely going to brighten up your face by putting a smile on it. With easy-to-source ingredients like almond flour, coconut flour, cheese (mozzarella, parmesan, provolone, asiago), and eggs, then there isn't any excuse as to why you haven't made these irresistible breadsticks at the comfort of your home. With just any cheese, the cheesy breadsticks can be successfully made. Cheese cream always leaves that creamy taste to the breadsticks that you so much like. Parsley and rosemary or even mint leaves go well with the breadsticks as toppings. Enjoy this soft super cheesy low-carb snack!
17. Grilled Tomatoes with Pepperoni
If you want to make for yourself or your family or guest a delicious appetizer, then you should know this recipe. Grilled Tomatoes are a thing to go by. more so, during warmer weather. During the winter there isn't any grilling that takes place and so taking advantage of the warmer weather and preparing such delicacies that need grilling is good. To prepare this low-carb snack, you only need a little of your time and all is set. You just grill half cut tomatoes then top them with pepperoni and some grated cheese then heat the cheese a little bit to melt. There you go! Your appetizer is ready. you can take it as you wait for your juicy grilled steak to cook.
18. Low Carb Chicken Meatballs
Looking for a healthy recipe to go with? This healthy low-carb snack of chicken meatballs is definitely a keeper recipe for you. Why am I saying so? This is because chicken meatballs are quick to bake and do not require a lot of preparation work. Also, they retain their flavor and moisture making them soft enough for a snack. This is therefore a winner for you out there especially if you are a chicken lover. Chicken lovers in the house? Definitely, you are here reading this. I am one. Anytime is the chicken time!
19. Low Carb Caprese Salad Bites
Low carb Caprese salad bites are anything to go by if you are looking for a simple yet impressive snack to serve to your guests who have turned up for your party. This is a fabulous appetizer that needs minimal preparation work. Just slicing tomatoes and adding cheese and thyme garnish at the center and a little bit of seasoning with salt and sauce topping, you are good to go. These low-carb snacks are simple, yummy, and healthy. You should probably try them soon. Let the party begin!
20. Low Carb Salt and Pepper Zucchini Chips
Zucchini chips are the equivalence of potato chips only that the zucchinis are healthier as compared to their counterparts, potatoes. For a low-carb snack, zucchini chips are the best combined with salt and pepper. Some people like them spicy while others like them tangy, hence the use of pepper and vinegar, respectively. For the zucchinis to turn out crispy, you need them thinly sliced and well dehydrated. A dehydrator would work better for the later effect. An oven still would serve the same purpose. Try these simple steps and thank me later.
Need more? Here's a HUGE LIST of 50 low-carb snacks to pin to your fridge! Some of them are:
ham and cream cheese rollups
carrot sticks and hummus
cottage cheese and raspberries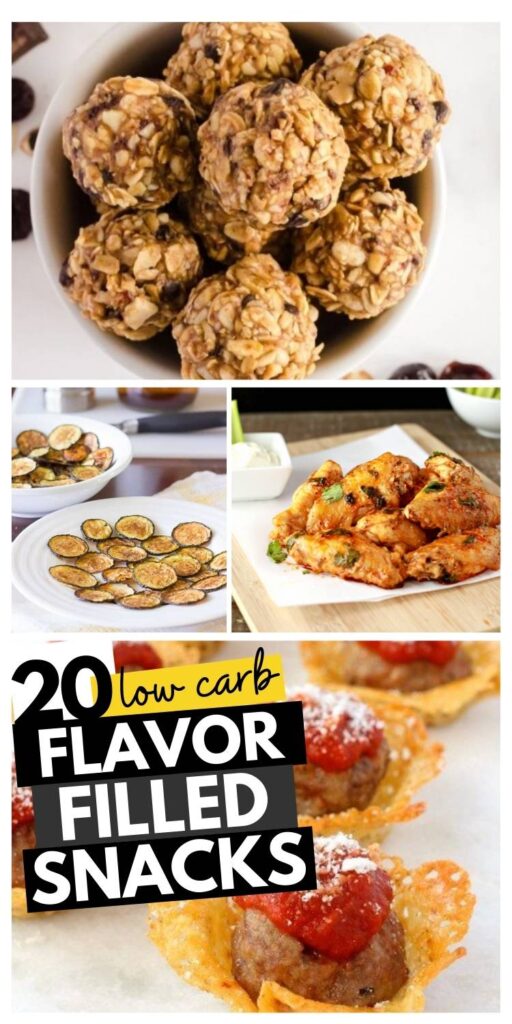 Enjoyed these low-carb snacks? Here are more food ideas we've got for you: