Need a fix for your sweet tooth? Committed to taking something to a bake sale? Check out these amazing cookie recipes for inspiration!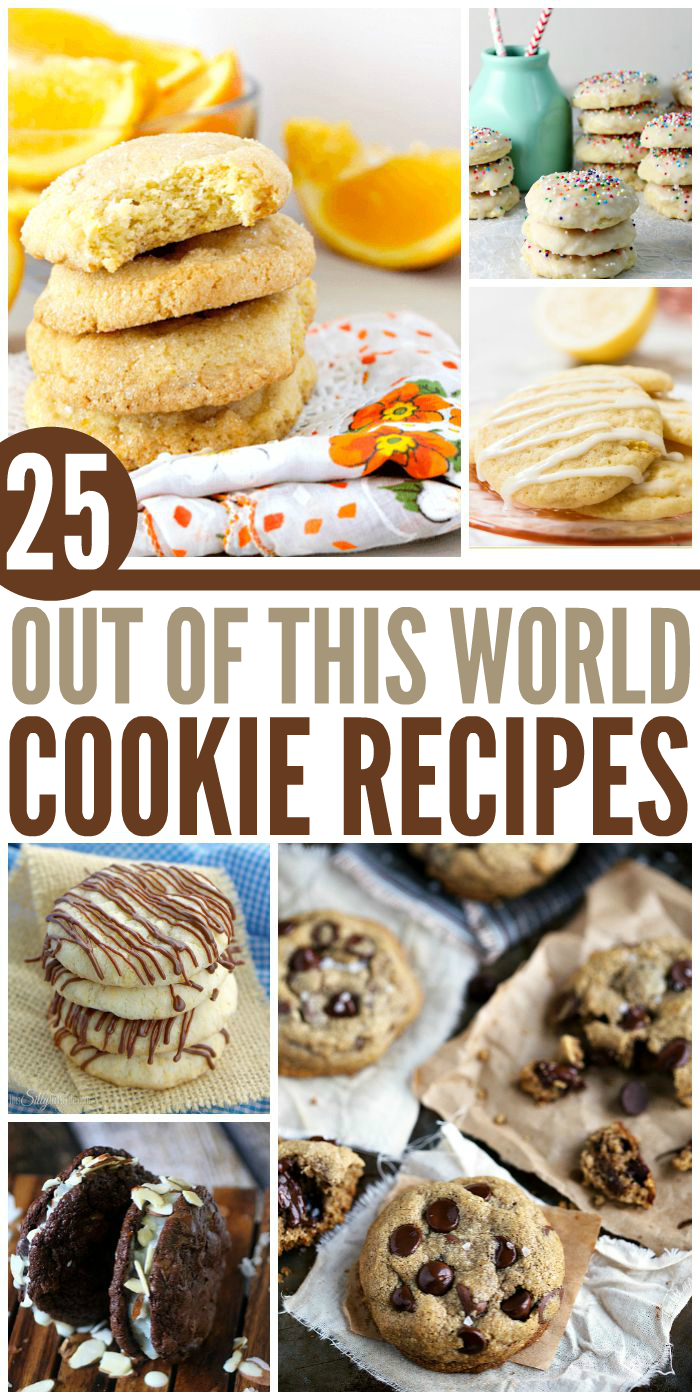 Whether you're looking for a different cookie recipe from your usual fare or if you need a last-minute recipe because your kid volunteered you to make cookies for the class, you're sure to find some amazing cookie recipes for any occasion. You'll also find plenty of ideas for a holiday cookie exchange!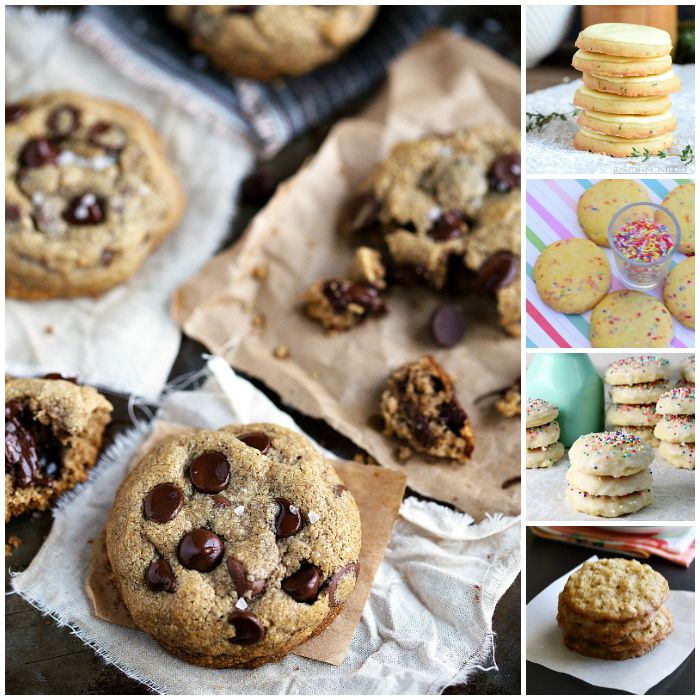 Delicious Cookie Recipes for Your Cookie Exchange
You haven't lived until you've tried the Best Ever Healthy Chocolate Chip Cookies. Indulgence without the guilt!
Everyone needs a go-to recipe for Sugar Cookies for holiday baking and for cookies throughout the year. Really, is there ever a bad time for a sugar cookie? We think not.
If you're a fan of super soft, super delicious cookies, whip up some Italian Ricotta Cookies ASAP.
For a more grown up dessert, Lemon Thyme Shortbread Cookies should be in your recipe box.
Get all the flavor of carrot cake in thin, buttery cookies with this Carrot Cake Oatmeal Lace Cookies recipe.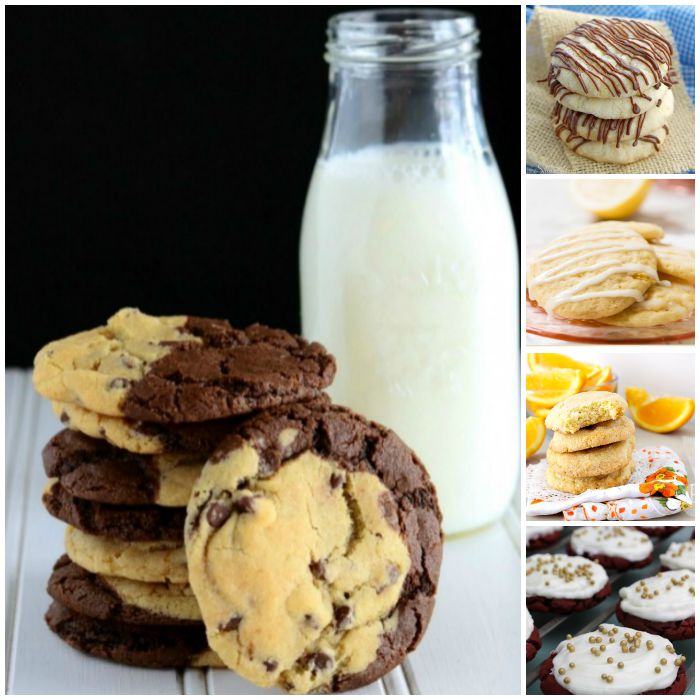 The BEST Cookie Recipes
Bake a batch of Lemonade Cookies anytime you want a taste of summer.
Sweet meets salty in Chocolate Potato Chip Cookies.
Decadent Red Velvet Cookies would make a great homemade gift!
Have you ever heard of Brookies? They're brownies plus chocolate chip cookies in one yummy treat.
We're big fans of creamsicles, so we just couldn't pass up these amazing Orange Creamsicle Cookies!
Amazing Cookie Recipes
Peanut Butter Bacon Chocolate Chunk Pudding Cookies combine all of our favorite things into one simple recipe.
The goodness of your favorite breakfast can be found in these cute Cinnamon Roll Cookies.
You may not have a bonfire to make S'mores, but you can get the same delicious taste with these S'mores Cookies. Yummo!
Two-ingredient Banana Cookies are a kid-friendly snack that moms can feel good about.
Here's another healthy cookie recipe to make anytime you're craving sweets: Healthy Almond Butter Chocolate Chip Cookies.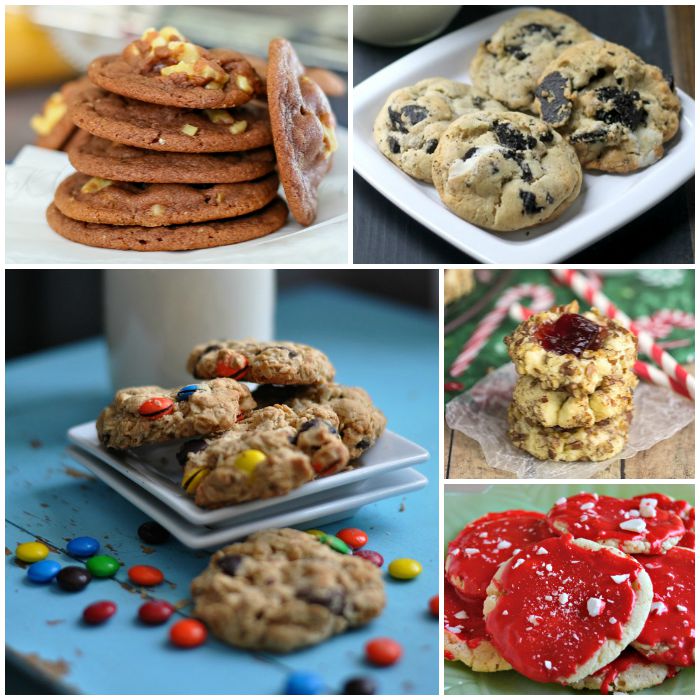 Chewy Cookie Recipes
Chocolate chips, oatmeal, peanut butter and candy-coated chocolates are thrown into the mix with these super chunky Monster Cookies.
Strawberry Thumbprint Cookies are the perfect recipe for a cookie exchange with your friends.
I don't know about you, but I love the flavor of peppermint any time of year. Get your peppermint fix with a batch of sugar cookies with Peppermint Royal Icing.
Chocolate Walnut Cookies are also made with pudding, so that makes them super soft and chewy.
What's better than a cookie? A cookie in a cookie! Try these Cookies and Cream Cookies to find out what we mean.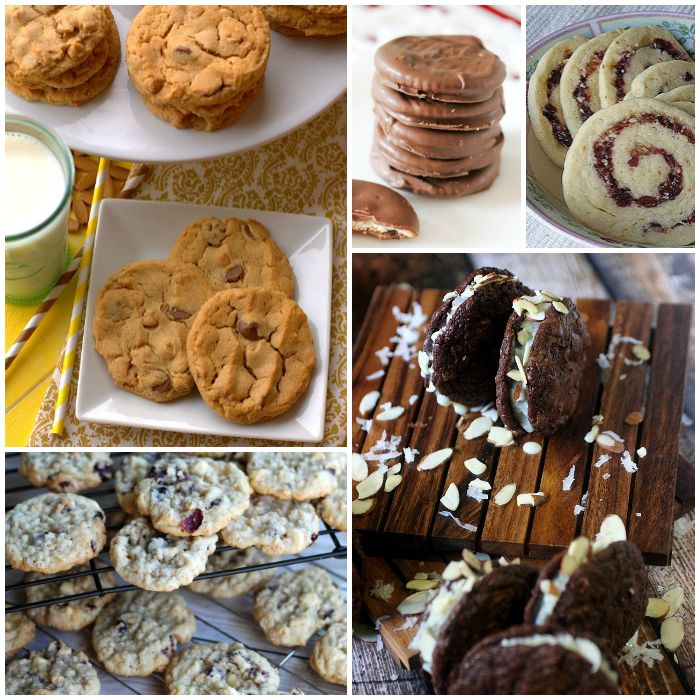 Must-Try Cookie Recipes
Peanut Butter Milk Chocolate Chip Cookies pack all the flavor of a peanut butter pie into a convenient cookie package.
Grab a cup of coffee and a Cranberry Orange Spiral Cookie for a great start to your morning.
You don't have to wait for the Girl Scouts to come around. Make your own Thin Mint Cookies anytime you want them.
Cranberry and Vanilla Chip Cookies travel well, so if you're looking for cookies to send as a gift or in a care package, give this recipe a try!
How does almond and coconut sandwiched between brownies sound? You can have it with these Almond Joy Brownie Sandwich Cookies.