In my mind, summertime means outdoor cooking and grilling. If you need some summer grilling food inspiration, I have some ideas below. The less I have to use my kitchen, the better. What's the point when the great outdoors offer grilling as an option? When summer starts, my kitchen is on shut-down mode because every food item that I want to eat, I know that I can grill it outside on the BBQ grill and have some truly awesome and delicious meals that my entire family will enjoy.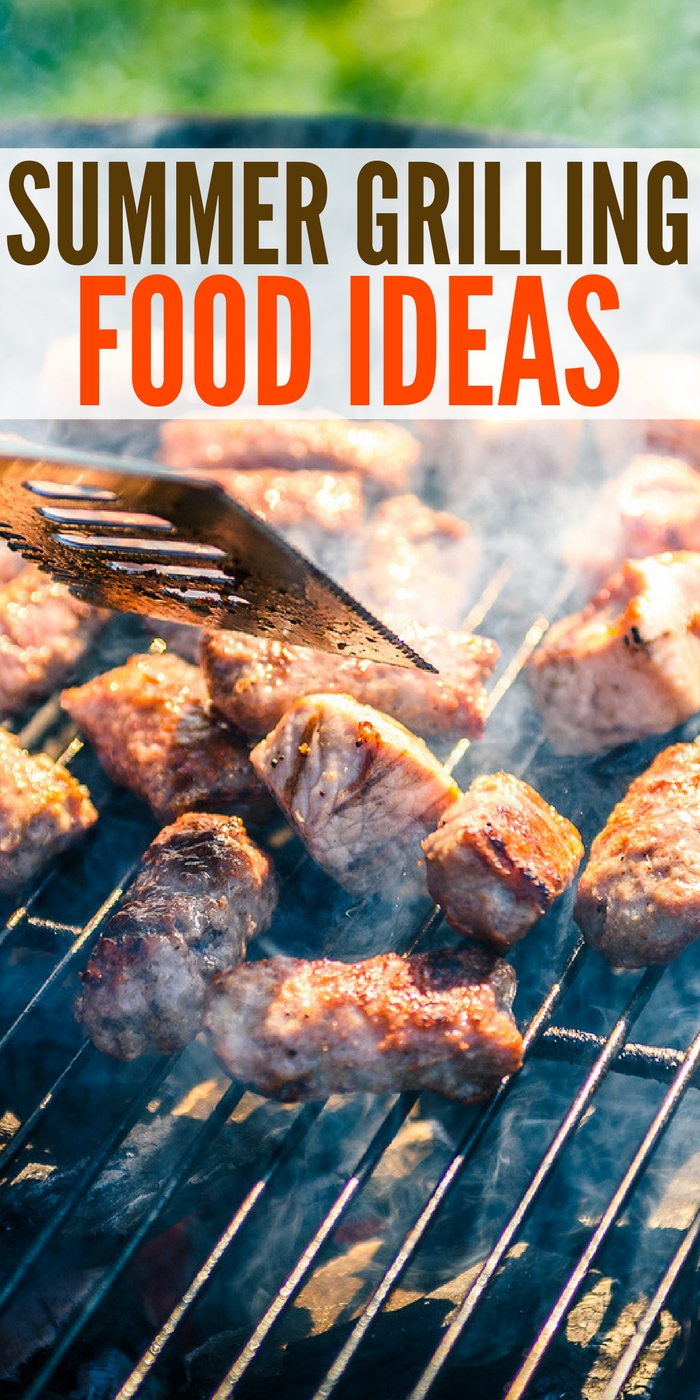 Finding summer grilling food items to cook on the BBQ is actually super simple. Almost everything (almost…) tastes great on the grill! If you have the grilling bug just like I do, then it's time to start preparing for grilling season and get those food items prepped and ready!
10 Summer Grilling Food Items To Treat your Taste Buds
Anything Meat
What can I say? I love a good piece of grilled meat. And I don't care what kind…chicken, pork, beef…and any cut as well. Ribs? Yes. Thighs and drums? Of course. When you grill, the flavor of the smoke combines perfectly with meat!
Romaine Lettuce
Yep, you read that right. Romaine lettuce is super delicious on the grill. The trick is to slice a head of romaine lettuce in half so it's still halfway attached together and then season each half with a bit of olive oil and salt and pepper. (or cayenne if ya want a bit of heat!) Then, once seasoned lay those sides face down on the grill for a mere couple of moments. It doesn't take long to grill at all, and it'll take even less time to eat by the time you scarf it down. It's a perfect way to eat those greens!
Eggplant
One of my favorite vegetables to grill is eggplant. It's simple, hearty, and packed full of flavor. Plus, once you grill them up their texture seems to totally change as well. Grilled eggplant becomes moist and tender and is a great addition to any meal as a side dish.
Sweet Potatoes
Grilled sweet potatoes are like nature's candy. If you've never had a sweet potato straight from the grill, you are missing out. In fact, they become so sweet on the grill, that it almost feels as though you are eating your dessert first. They are that good! Many people like to add butter and even a dash of brown sugar to them once they are done being grilled, but oftentimes they are just perfect straight up.
Pizza 
We've all eaten a piece of wood-fired pizza, right? Well…grilled pizza's are kinda similar to that. Grilling the pizza gives that crust a nice crisp and highlights the flavors of the toppings as well. Take your pizza to the next level by testing it out on the grill.
Asparagus 
Another summer crowd pleaser for sure. And is there any other way to truly enjoy and eat asparagus than by grilling it? I like to season it with a bit of olive oil and Parmesan cheese BEFORE I place it on the grill. Talk about a true treat for your taste buds.
Stuffed Jalapeno Peppers 
For my taste buds, the spicier the better. During the summertime, I love to head out to the garden and pick a few of the fresh jalapenos that have grown and then stuff them full of cheese and place them on the grill. The spiciness combined with cheese is a match made in heaven. And if you want to add a bit of protein to the mix, add some bacon or sausage as well.
Vegetable Kabobs
The best part about vegetable kabobs? You can put any type of vegetable on them that you want and it all taste delicious when grilled. Load 'em up with mushrooms, onions, tomatoes, peppers…literally any type of veggie that you can think of. And if you want to live on the wild side, sprinkle in a piece of fruit here and there as well like pineapple or watermelon. Yep, even fruit taste great straight off the grill!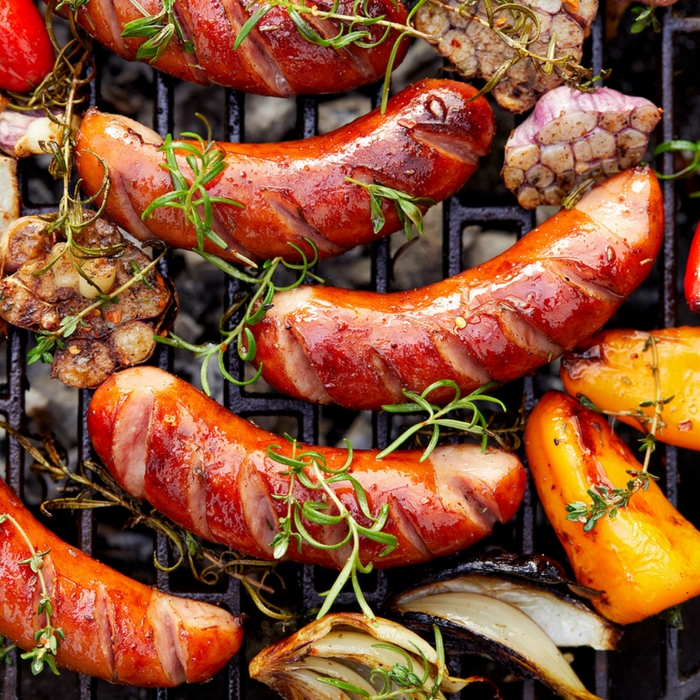 Summertime grilling is getting so close, you can literally probably already taste it. And get ready to taste those awesome summer grilled foods for many months to come! Get your BBQ prepped and ready to grill and start planning your grilling menu. So many food options, so little time!