Are you ready to get your grill on this summer? Redefine how to grill with these helpful hacks and tips. Whether you're cleaning it or firing it up to cook the perfect burgers, you're sure to find something that you didn't know before. Happy grilling!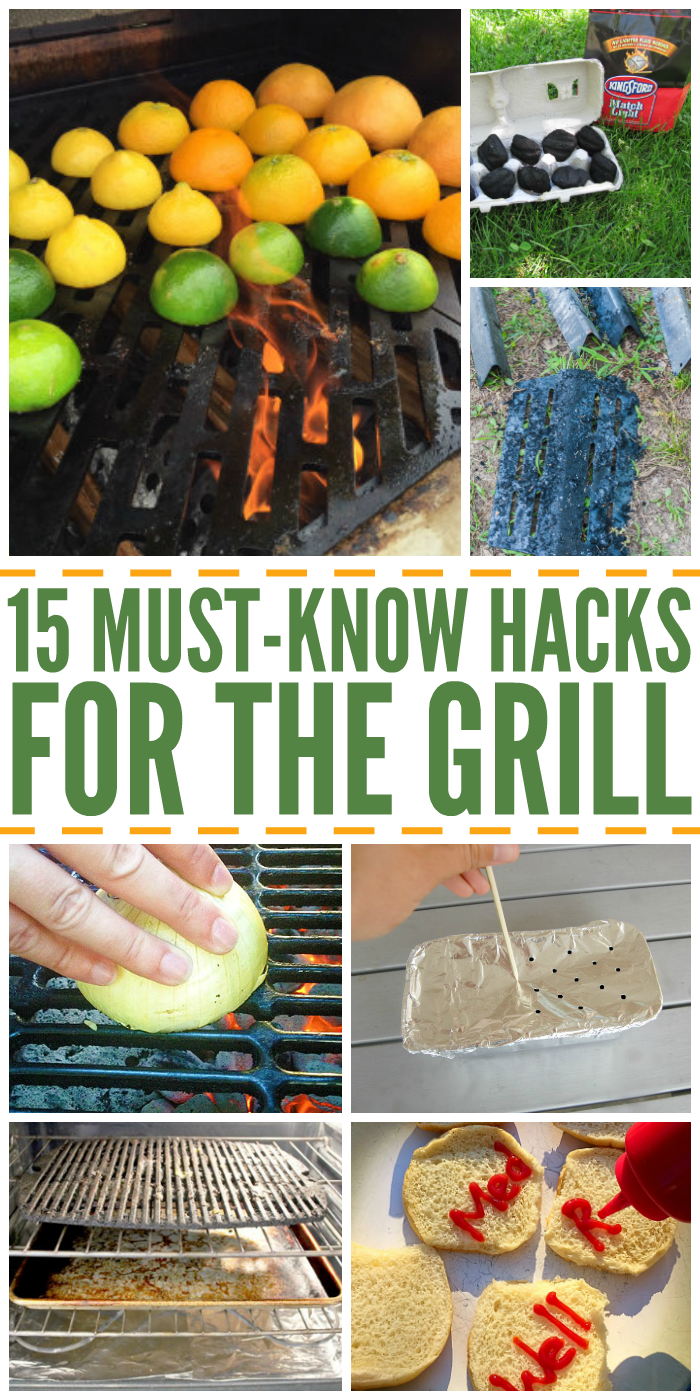 15 Must-Know Hacks that Redefine How to Grill
Experiencing flare-ups or bad-tasting food with your gas grill? Here's how to clean it to get all the gunk off, because no one wants to eat gunk.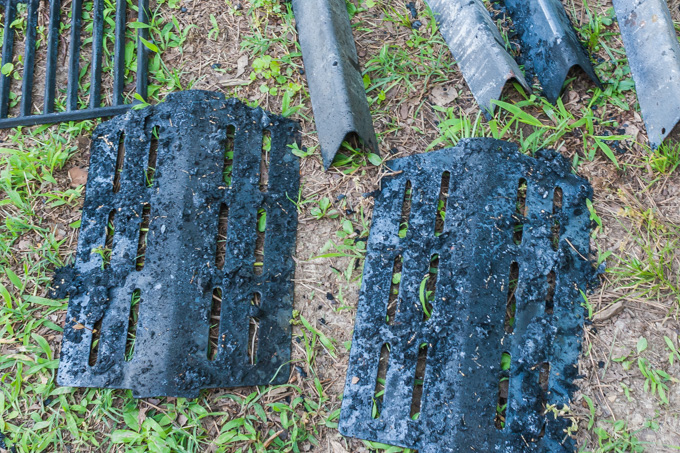 via Noshtastic
Cut an onion in half, and rub it on the heated grill to make it non-stick. It really works!
via Skip to My Lou
Store your BBQ utensils in an oven mitt, and hang it on the side of your grill.
via Real Simple
If you're traveling with a grill (tailgating, anyone?) take your charcoal in a cardboard egg carton. It's easier than lugging around a whole bag of charcoal, and it's easy to light, too.
via Sew Many Ways
How to Grill on Point
Speaking of charcoal grills, do you know the proper way to light one? Super hot coals are the key to getting perfectly grilled food.
via Buzzfeed
Use this cheap hack to turn your gas grill into a smoker for less than a buck, because it's genius!
via Happy Money Saver
Grill lemons and limes (or any citrus fruit) to really bring out the flavor. Especially over fish or in drinks!
via Barbecue Bible
Finally, cleaning tips to take your stainless steel grill from gross to gorgeous.
via Sand and Sisal
Add sage to your coals to help keep bugs at bay.
via Pure Wow
For perfect grilled sausages, poach them first. It guarantees that the sausage is cooked through but still tender, and you can char them just right on the outside.
via The Kitchn
Genius Grillin'
Cover your grill with foil, heat it up and then crumple it and use tongs to hold the foil to scour the grates clean. It's really easy to get the food and gunk off!
via The Daily Adventure
For the host with the most, write on the buns so the person manning the grill knows how many burgers to cook and for how long.
via Temecula Blogs
Put burgers in a bag, score them and freeze them before your next cookout. And once you're ready to cook them, just break off what you need!
via Ziploc
Use ammonia and a thick plastic trash bag to clean your grill without scrubbing.
via Made from Pinterest
Or, if your grill grates are small enough, bake them in the oven at 500 degrees. This is a no-chemical solution, and it doesn't require much elbow grease.
via One Good Thing by Jillee
If you enjoyed these grill hacks, check out:
28 Tips for Stress-Free Outdoor Party