The beauty of cast iron skillets is that they can go from the stovetop to the oven, to the grill and beyond without missing a beat. If I had to choose one essential kitchen tool, a good cast iron skillet would be it. So whether you're new to cast iron cooking or you're a seasoned pro, you're going to love this collection of cast iron skillet recipes. They're hearty, delicious and oh-so-easy to make.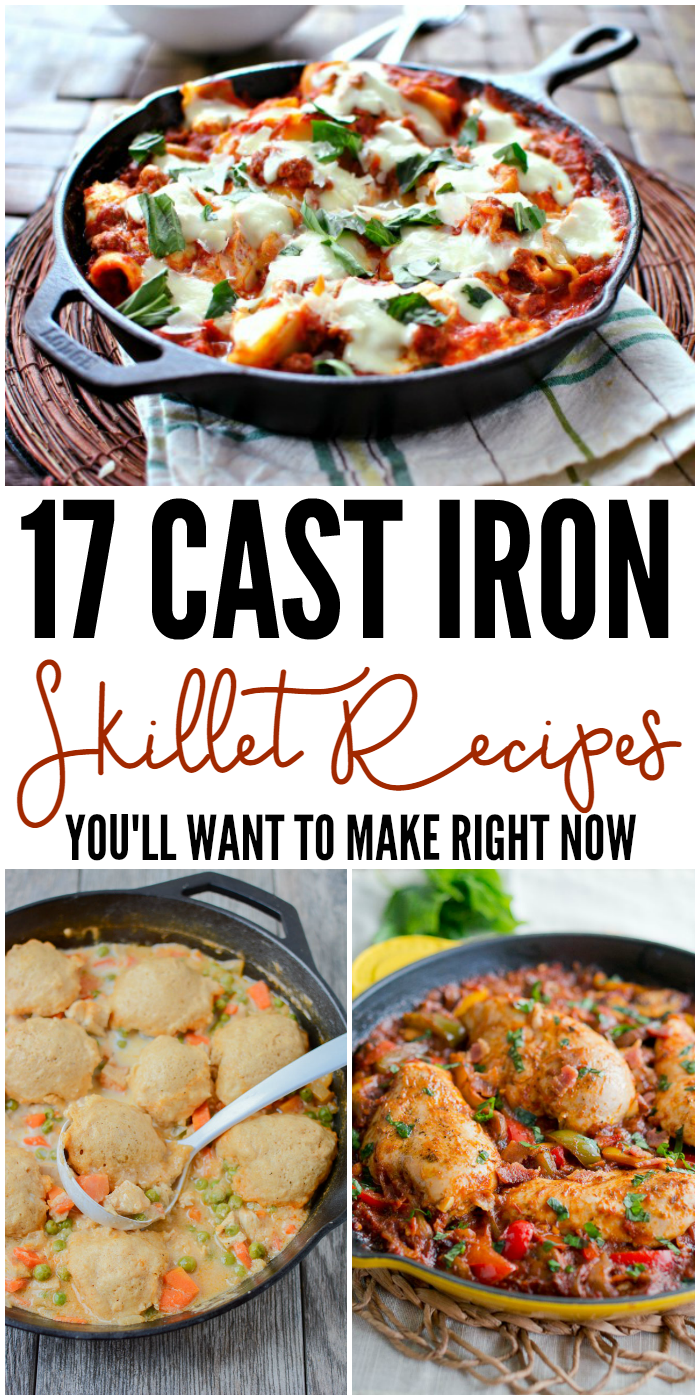 17 Cast Iron Skillet Recipes
Who doesn't love one-pan meals? This chicken pot pie with cheddar crust is comfort food at its finest. The filling is made on the stove top, and then it goes into the oven to get the crust flaky and golden brown.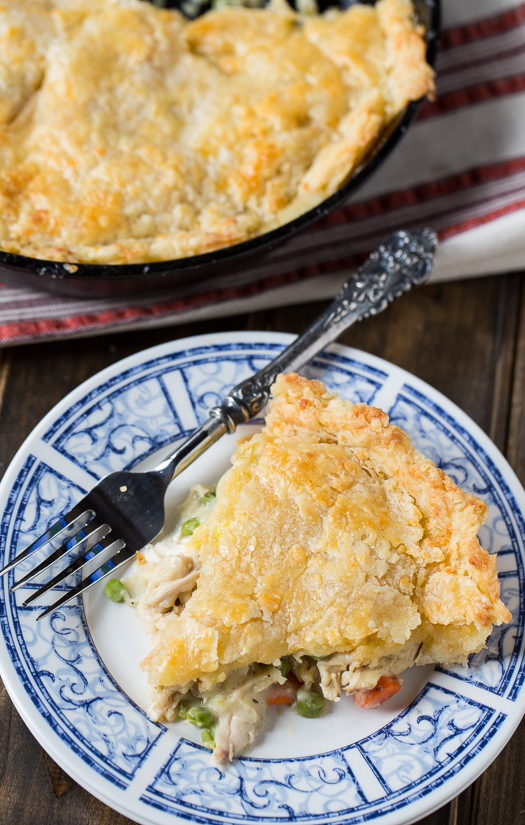 This creamy chicken fajita pasta is a dish that I honestly make at least twice a month. It's easy, it's affordable, and best of all, it's super tasty.
This harvest chicken skillet with sauteed apples and Brussels sprouts is the perfect dish for fall. The flavors blend together beautifully.
Loaded smashed potatoes would make a yummy appetizer, but who are we kidding? We could eat a huge plate of these and not get enough. Don't they look heavenly?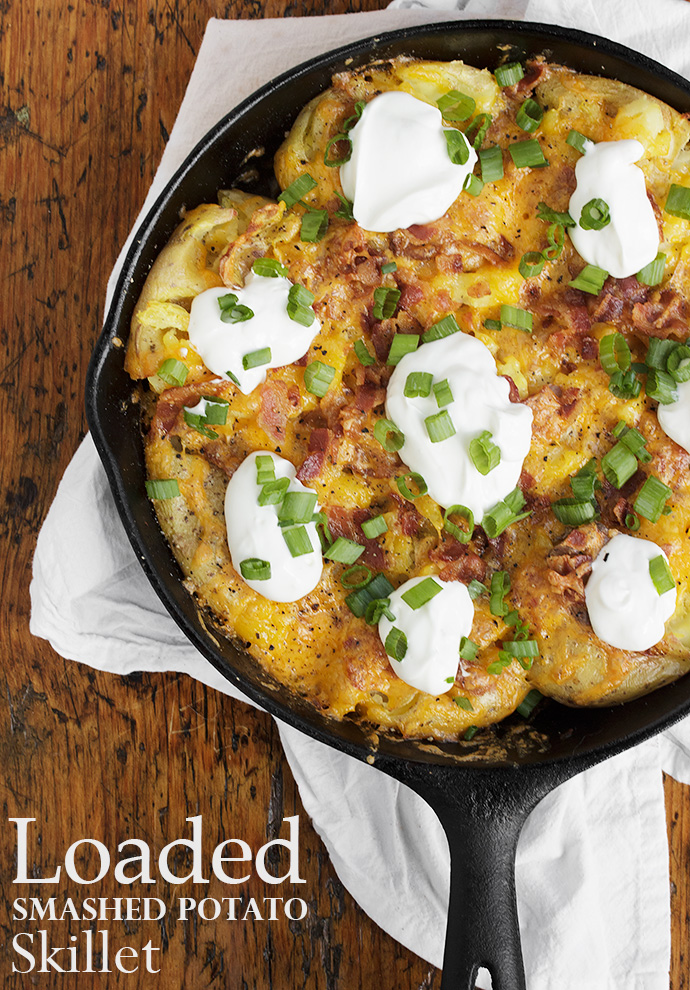 Most one-pan lasagna recipes I've found are not truly one pan. But this one is. Cast iron skillet lasagna will be your new go-to when you want the comfort of lasagna without all that awful cleanup.
Skillet chicken and dumplings are part chicken pot pie, part dumpling recipe. It'll be a big hit with my husband, that's for sure.
Change up this skillet enchilada casserole with beef, chicken, turkey or whatever meat you happen to have in the freezer. It's a really versatile recipe!
Skillet cheeseburger pasta is made in the cast iron skillet in under 30 minutes, making it the perfect weeknight meal for a busy family. Love how she tops it with waffle fries. Yum!
Skillet chili pie just screams "manly meal" doesn't it? But it's actually very diet friendly at only 8 weight watchers points per serving. How's that for a winning meal?
I don't know about you, but when I make meatloaf in a loaf pan, it always ends in disaster. But an easy skillet meatloaf? Perfection. It turns out great every time!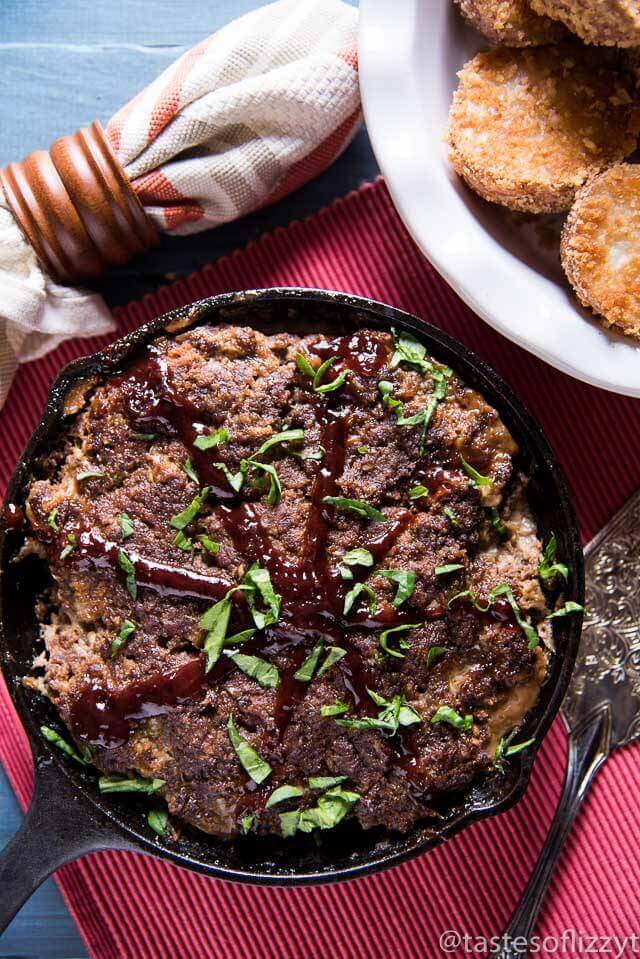 One skillet chicken cacciatore is another wonderful weeknight meal. It's on the table in about 40 minutes, leaving you plenty of time to wash dishes afterward. Oh, wait. There's only one pan to wash. Hooray!
What's everyone's favorite food? Pizza, of course! If it isn't yours, I forgive you, but… we need to have a serious talk. Anyway, a skillet pizza is a super easy weekday meal that kids and adults alike will devour.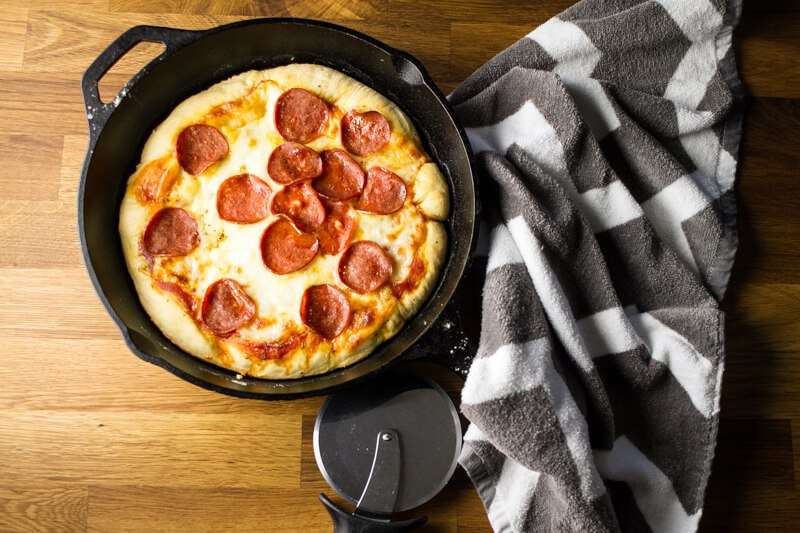 Holy moly! I want to make these steak and potato nachos over the campfire, but I'll make do with the kitchen. Excuse me while I pick my jaw up off the floor.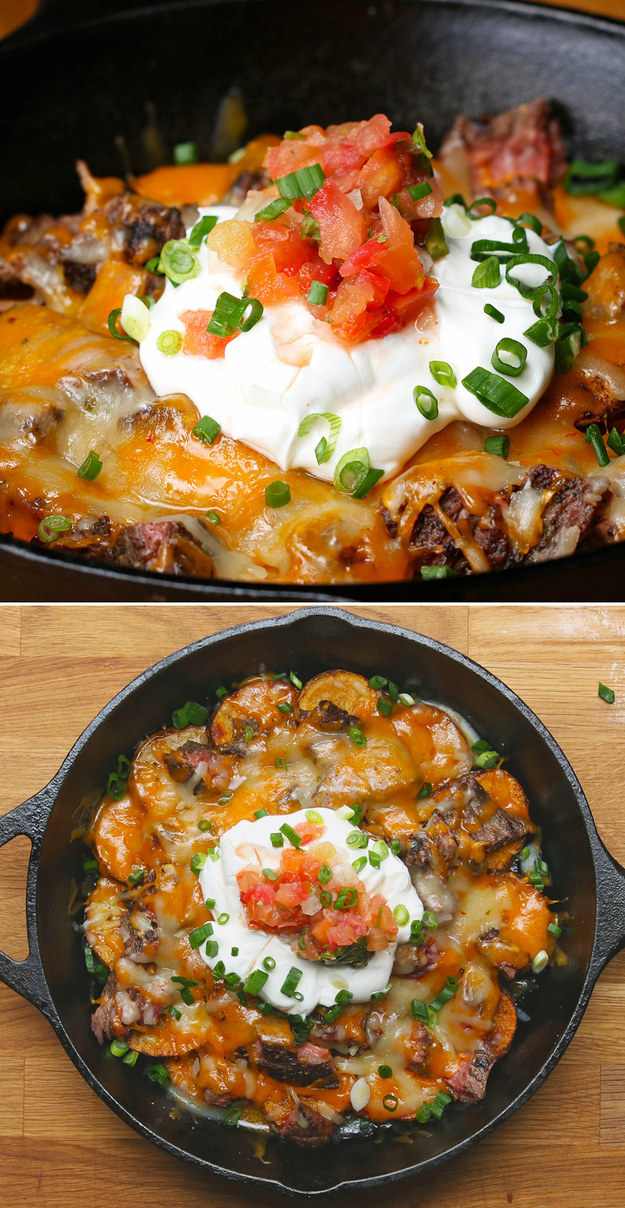 Nothing smells better than a sizzling pan of chicken fajitas at the end of a long day. Prep and serve this meal in just 20 minutes!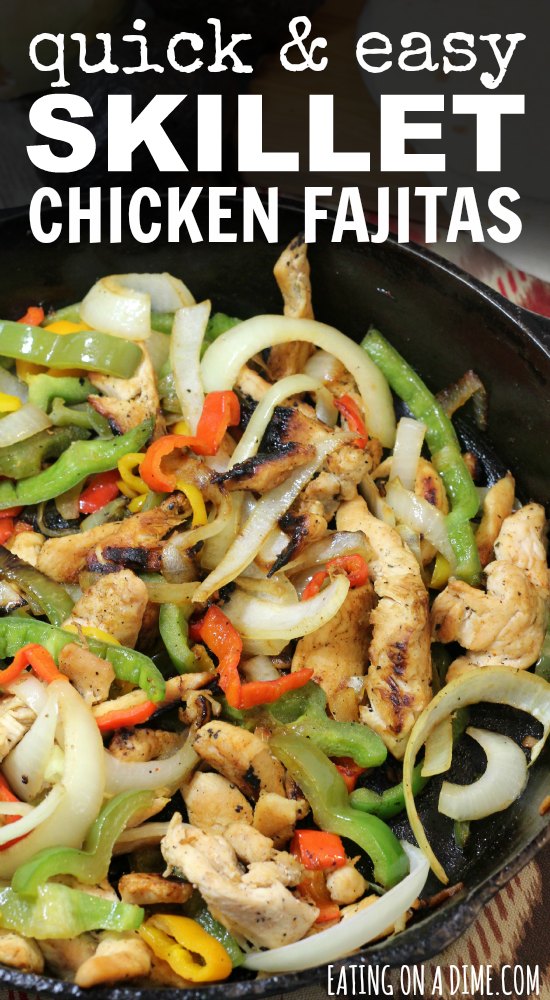 You just can't go wrong with baked spaghetti. What's not to love about soft noodles and big, hearty meatballs covered in sauce and lots of cheese?
This creamy tomato basil pasta bake is another meal that just everyone loves. It's easy. It's filling. It'll make you drool while you wait for it to come out of the oven. Or is that just me?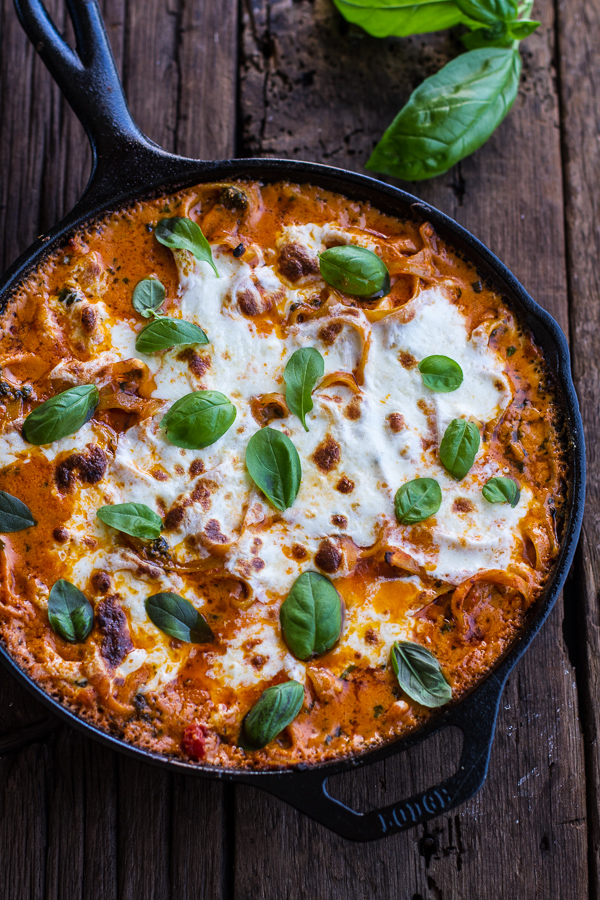 Keep it healthy and simple with roasted chicken breasts with carrots and potatoes.
Do you have a favorite cast iron skillet recipe that's special to your family?