We're in a constant battle with our home's storage space. There never seems to be enough room in the closets or drawers to fit all the things we need to. But with a few handy organization tricks and closet hacks, you can maximize space and find everything you need faster. Ready to get started?
Learn how to fold your clothes to save space in your drawers. We have some great folding tips here!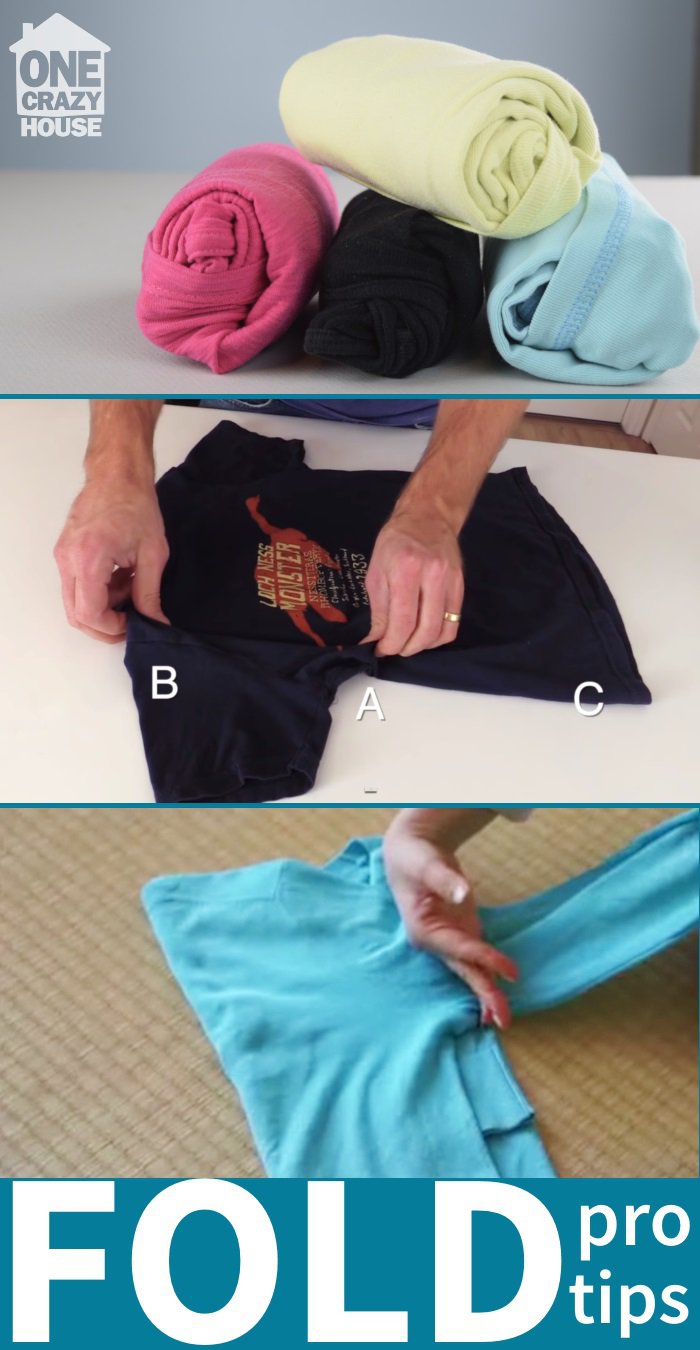 Video: Shirt Folding Trick
Want to see this awesome hack in action? Check out this short video I made!
Upcycle shoe boxes to use as drawer organizers. The shoe box tops work great for shallow drawers, too.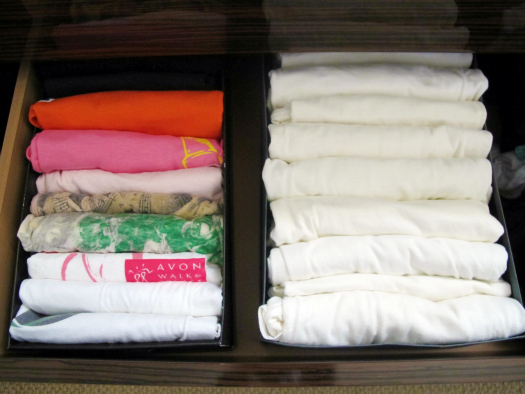 via I Heart Organizing
A clothes hanger and some shower curtain rings can help you get your scarves organized.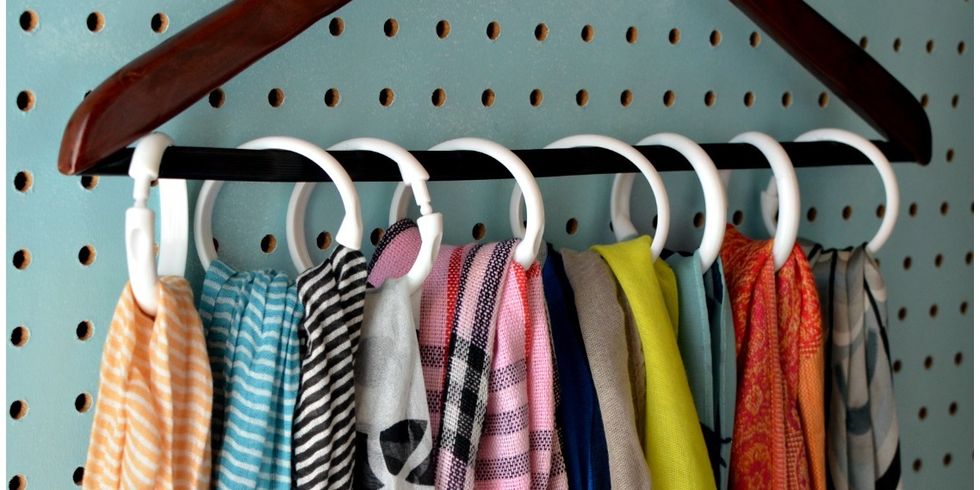 via Good Housekeeping
If the hanger and shower rings don't do it for you, try a pants hanger instead.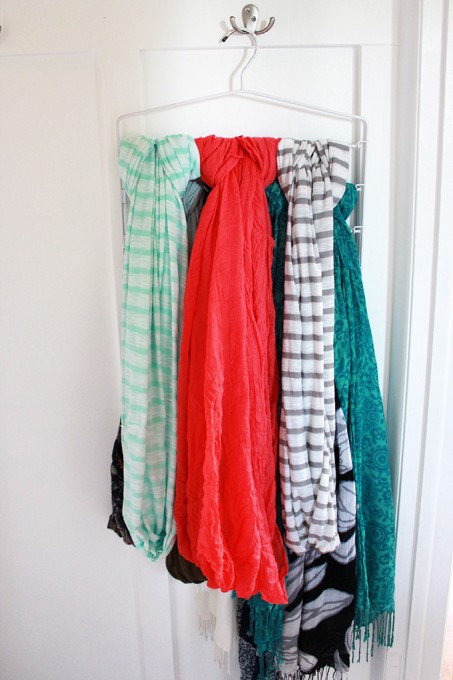 via Just a Girl and Her Blog
Clear shoes out of your kiddo's closet. Put them under a dresser or the bed.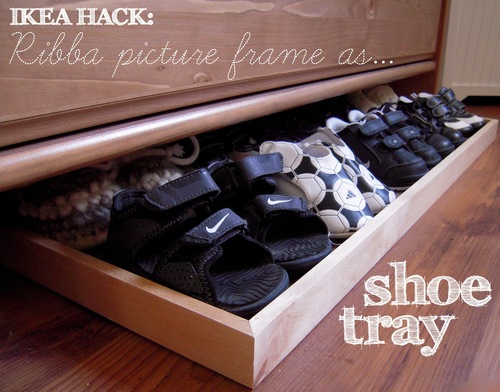 via Birch and Lily
Install some shoe pegs in the closet if you prefer to keep them in there. They'll clear up valuable floor space.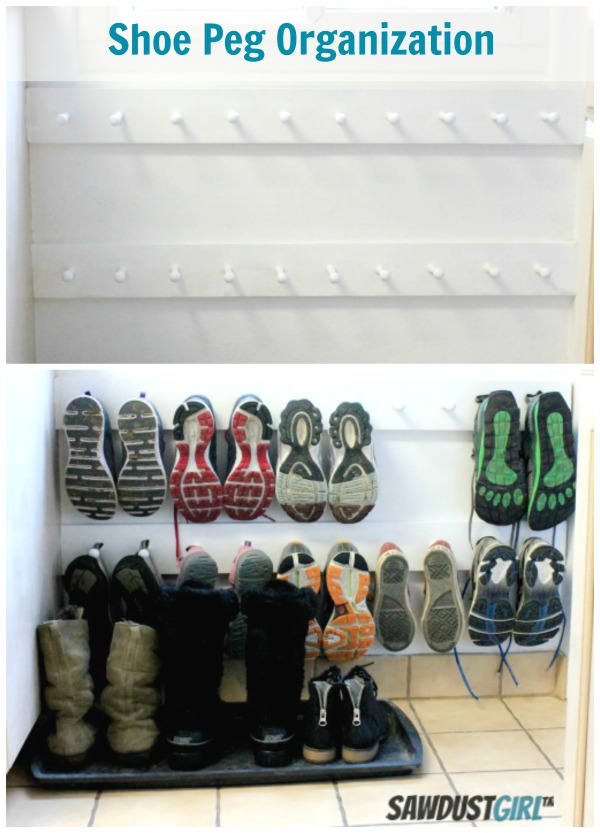 via Saw Dust Girl
Use baskets to keep belts, socks, undies and other odds and ends tidy.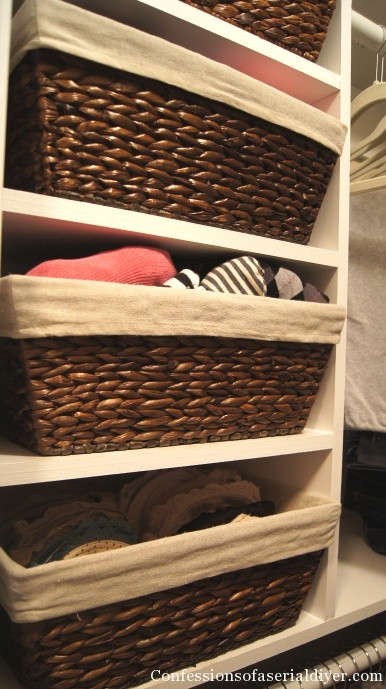 via Confessions of a Do-It-Yourselfer
Install a few rows of moulding to hang your heels on.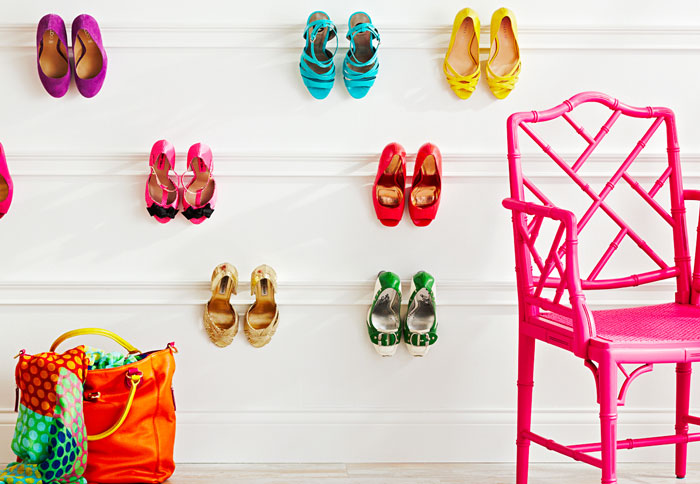 via Lowes
Clear shoe boxes help you keep your shoes neat and tidy, but you can still see at a glance which pair you need.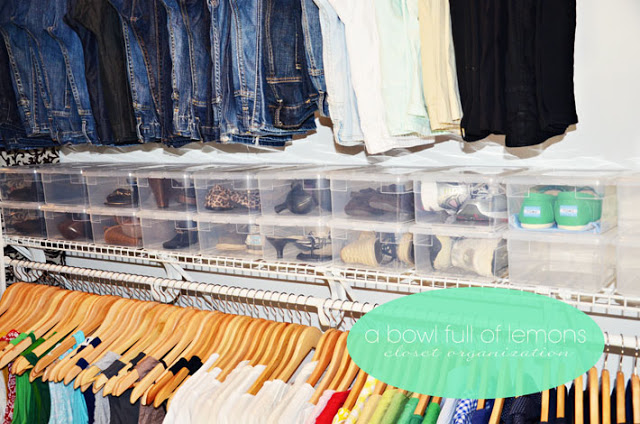 via A Bowl Full of Lemons
Cheap baskets from the dollar store plus some easy-to-see tags make great storage for kids' closets.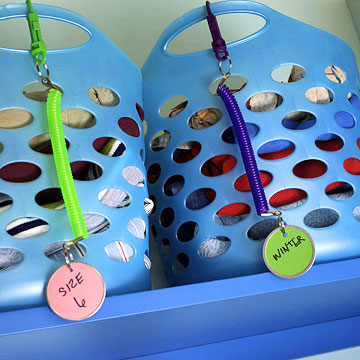 via Better Homes and Gardens
Clothespins and a simple board are a terrific way to store jewelry and belts. And, it's a simple DIY project that you can complete in just a few minutes!
via Power Tools and High Heels
They also work wonders for keeping tights organized!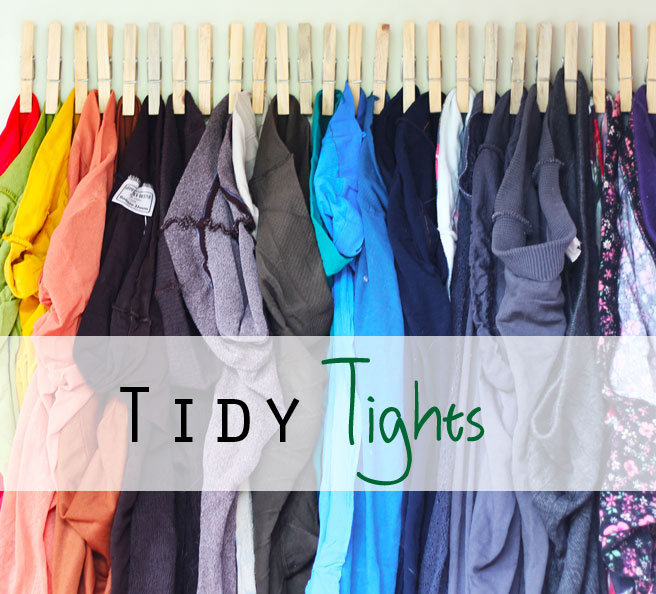 via Lana Red Studio
Speaking of tights, a simple clothes hanger can hold multiple pairs.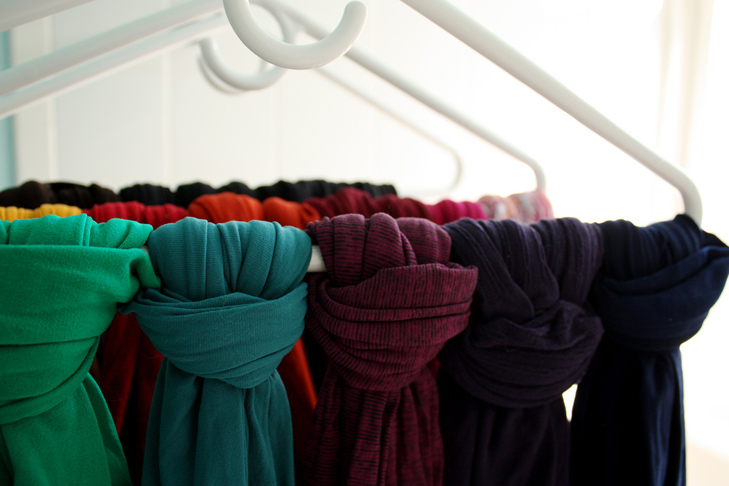 via What I Wore
Install a tension rod near the floor to hold your purses. It's a great way to use up what's ordinarily dead space.
via View Along the Way
Or, you could also hang them on shower curtain rings.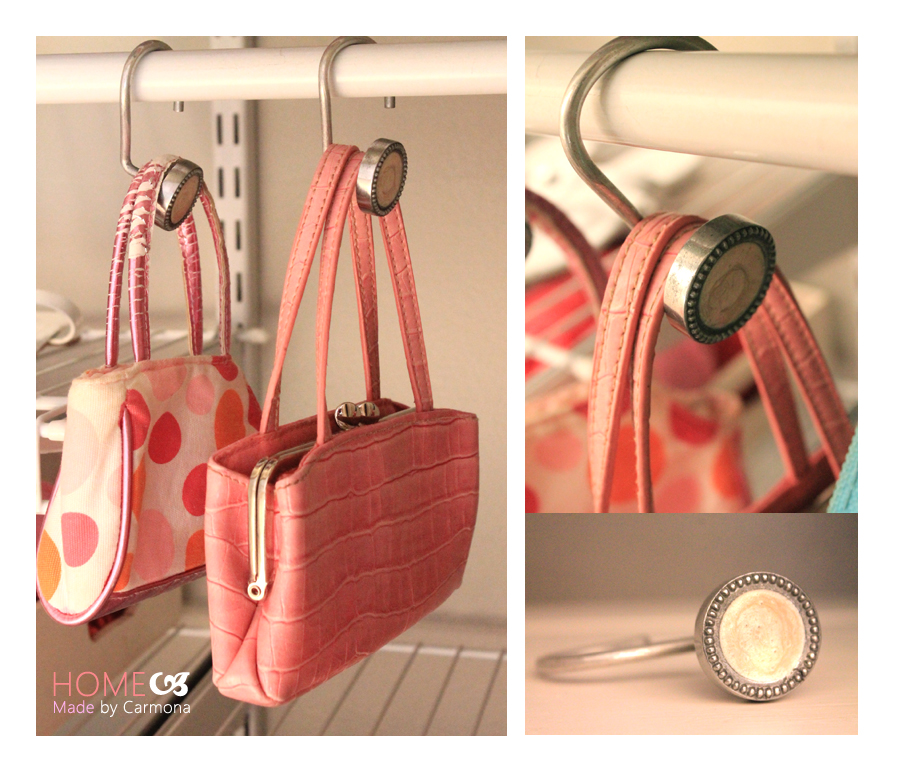 via Home Made by Carmona
For clutches, try a lid organizer. Handy!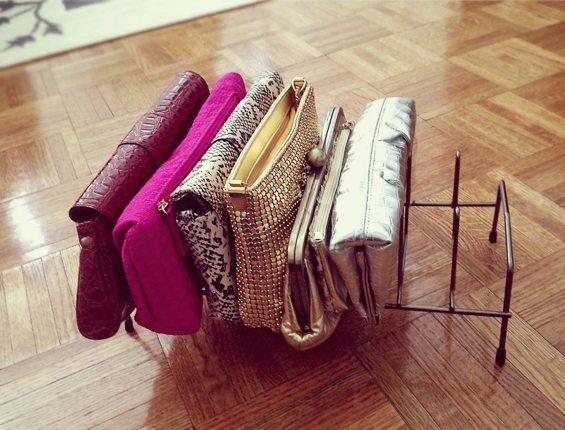 via Fabulous Fashions for Sensible Style
Store your t-shirts like files in a drawer to see them all at once and to save space.
via Confessions of an Over-worked Mom