New moms are bombarded with gifts by well wishers, but experienced moms have the advantage of knowing what moms will really use, and we're usually pretty crafty at making things ourselves. So if you're looking for something a little more personal than a gift that you grab at the store, these diy baby shower gifts are great alternatives. From diy baby toys to practical gifts like wipes holders and bibs, you'll find a gift that both the new baby and the mom-to-be will love.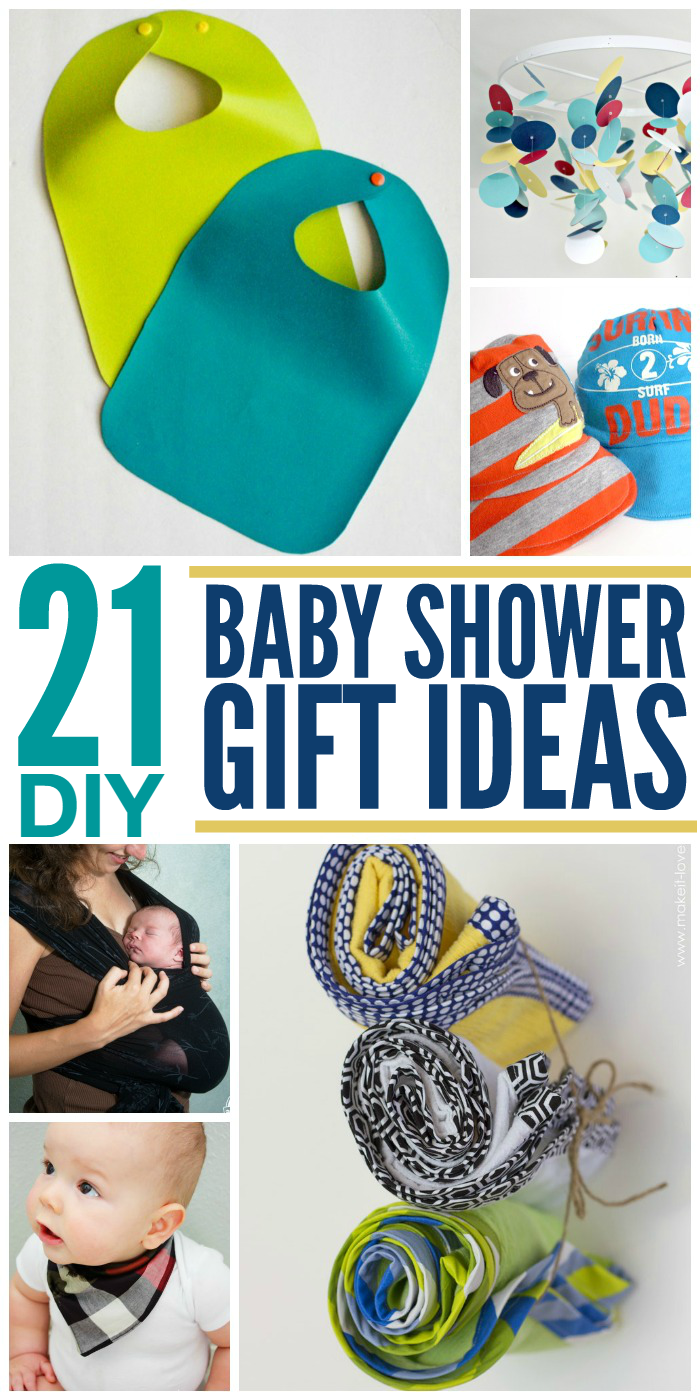 Cute Handmade Gifts for Baby Showers
No sewing skills are needed for these vinyl snap bibs. They're so easy!
Let's not overlook the boys. Cute diy baby baseball hats are a must for the little guys.
This diy nursery mobile works for boys and girls. Love the bold colors!
Make several diy baby wraps wraps at a fraction of the cost of wraps in stores. You don't even need to know how to sew for this version.
A bandanna bib will look fashionable on the new baby, and it catches all that drool, too. Win-win!
Gauze swaddling blankets are a MUST if you live in a hot or humid climate.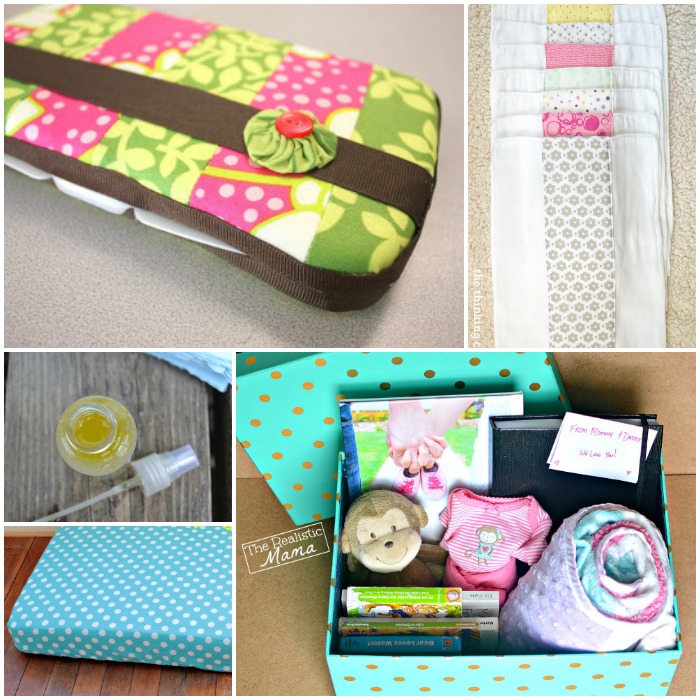 Practical DIY Baby Shower Gifts
Here's a stylish option for wipes that uses a travel case as a base.
Beginner sewers can easily tackle some pretty diy burp cloths.
Create a baby memory box to give to the new mom with this list of ideas of things to put in it. This is a gift they'll treasure forever.
If you know the new mom plans to put her baby in cloth diapers, several batches of this cloth wipes solution will be much appreciated.
One thing I never had enough of were crib sheets, especially during the potty training phase when we still used the crib mattress. Make a few of these diy crib sheets to help bleary-eyed moms change them quickly.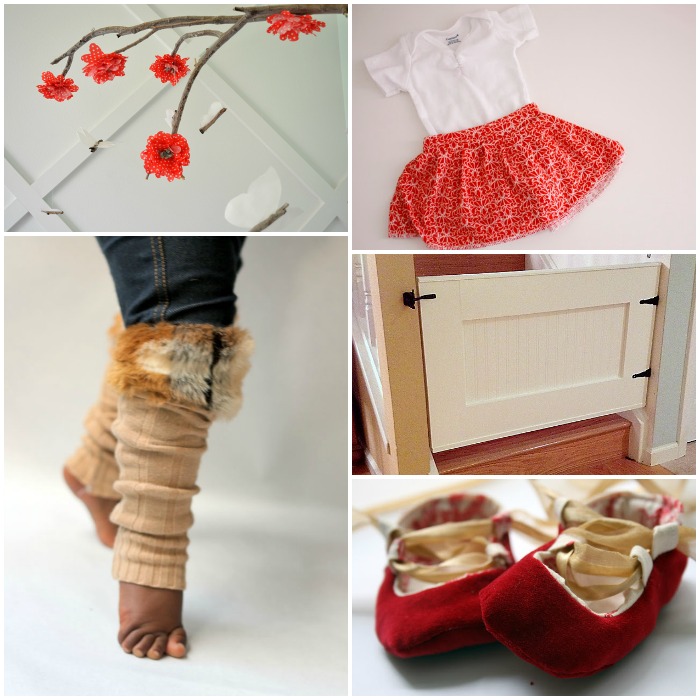 DIY Gifts for Baby Girls
This gorgeous flowers and butterflies mobile is made from a branch but looks so chic. Perfect for a baby girl!
Trendy moms will swoon over these fur leg warmers for baby. Too cute!
Babyproofing can get expensive, but if you're handy with tools, mom will love these custom baby gates.
Is there anything more adorable than baby ballet shoes? I think not!
Convert your old t-shirts into these easy baby skirts.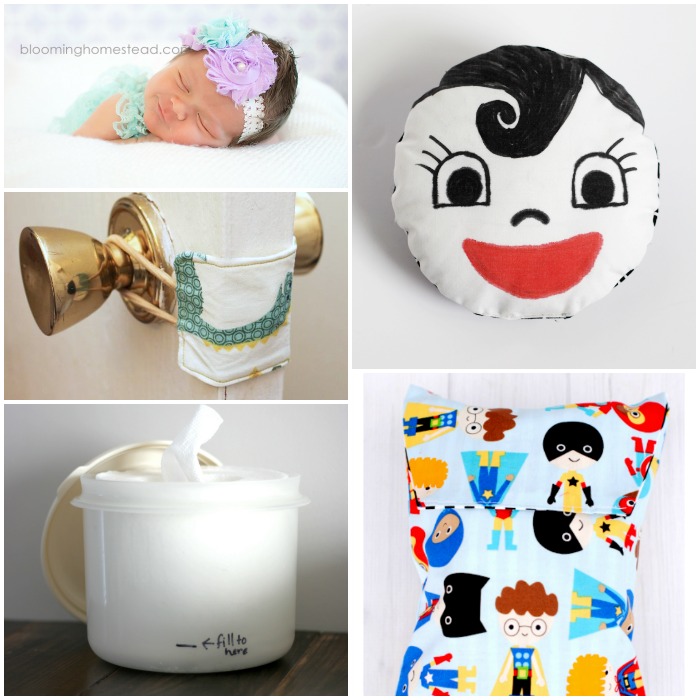 DIY Baby Shower Gifts Moms Love
Every baby girl needs a few headbands to accessorize with.
Gift some homemade baby wipes along with the recipe/tutorial for making more.
Make a DIY wipes and diaper holder. They're much cuter than the ones you can buy in stores!
This soft and smiley baby toy is suitable for boys or girls.
A few of these door latch covers will come in handy when baby becomes a toddler.
Make a few onesies for the little guy or gal. Here are 15 adorable onesie designs to try!