Are you stuck in a dinner rut? Has your whole family had chicken for dinner one too many times this week? It can be monotonous to feed one meal one too many times. Getting to know and try out new recipes could be what your family needs. Don't stress with the only recipe you have mastered but rather be open to exploration. Try one of these easy pork chop recipes instead and surprise yourself with how good it can get.
Find delicious pork chop recipes, including ways to prepare pork chops, pork loin chops and tenderloin.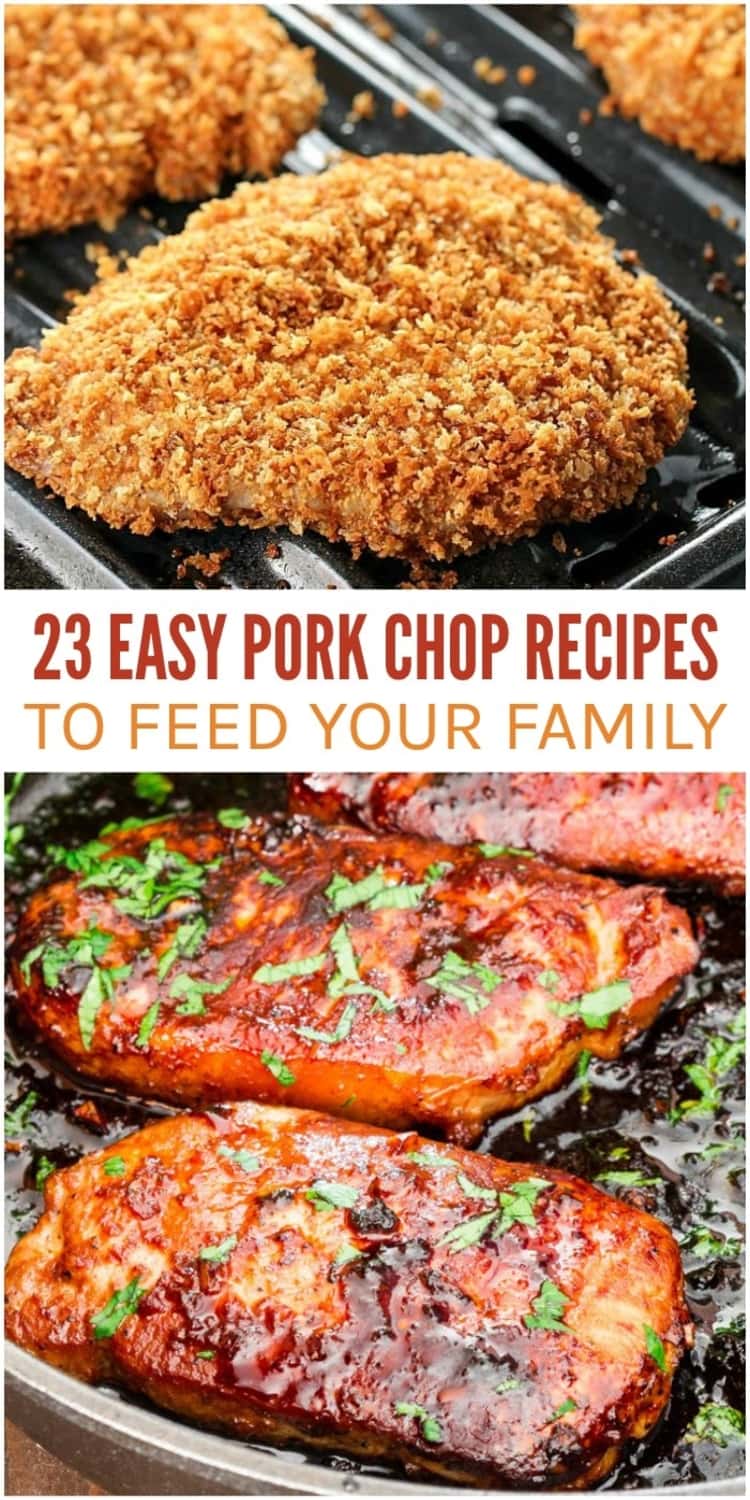 Easy Pork Chop Recipes for Dinner
Food moments aren't meant to be boring. Your family and friends should enjoy each and every bite they take to their mouth. Herein with us, you'll find something for everyone in your family – from crunchy, breaded pork chops to bone-in pork chops smothered in delicious sauces. You'll never get bored with these ideas on hand!
1. Grilled Hawaiian Pork Chops
White meat is the ultimate best form of protein meal you can't regret having. With grilled Hawaiian Pork Chops that are the perfect summer meal, you could have a tasty and enjoyable meal! The combination of sweet and savory is a real winner! The recipe is not a hard one to work with especially on those busy evenings when thinking of an easy meal becomes an uphill task. You can enjoy this meal while relaxing with friends and family in the cool evening breeze. And the pineapples are just the cherry on top.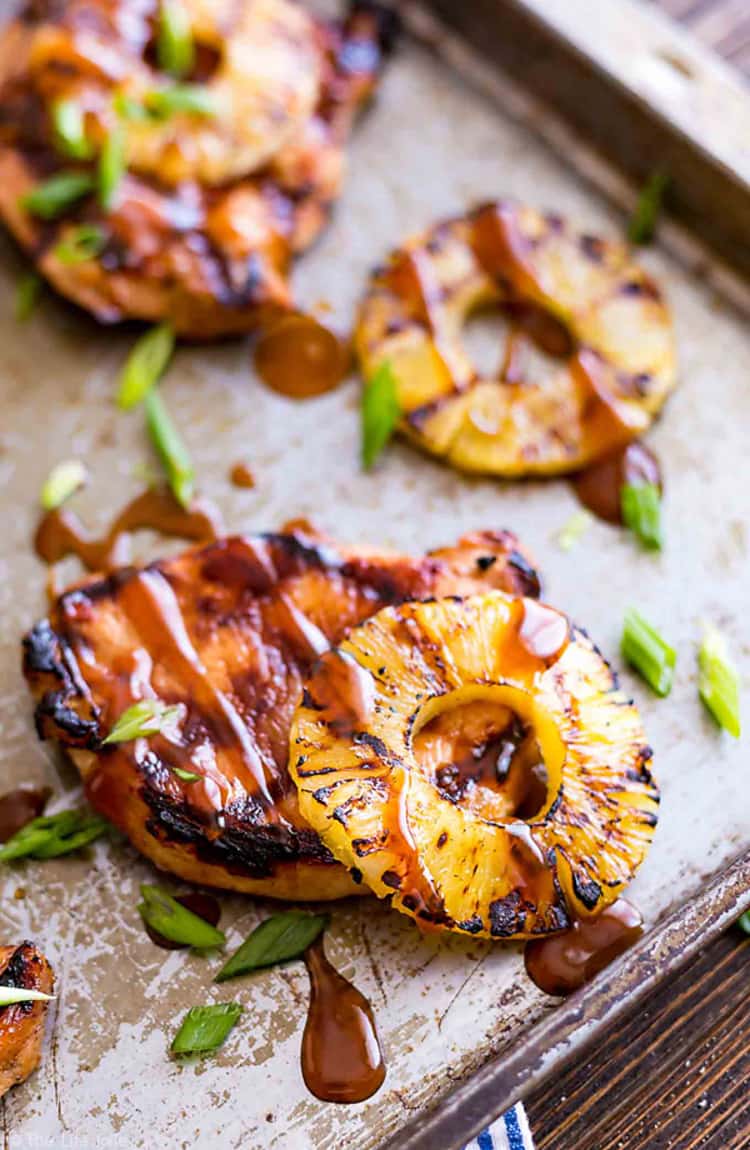 2. Skillet Mushroom Gravy Pork Chops
Dinner can be a 30-minute activity if your evening schedule is tight and complex. Pair these easy Cream of Mushroom Pork Chops with a salad and you're all set for dinner. The pork chops while simmering you could make some easy rice or salad to accompany them. They look so juicy with the mushrooms gravy on as a dresser.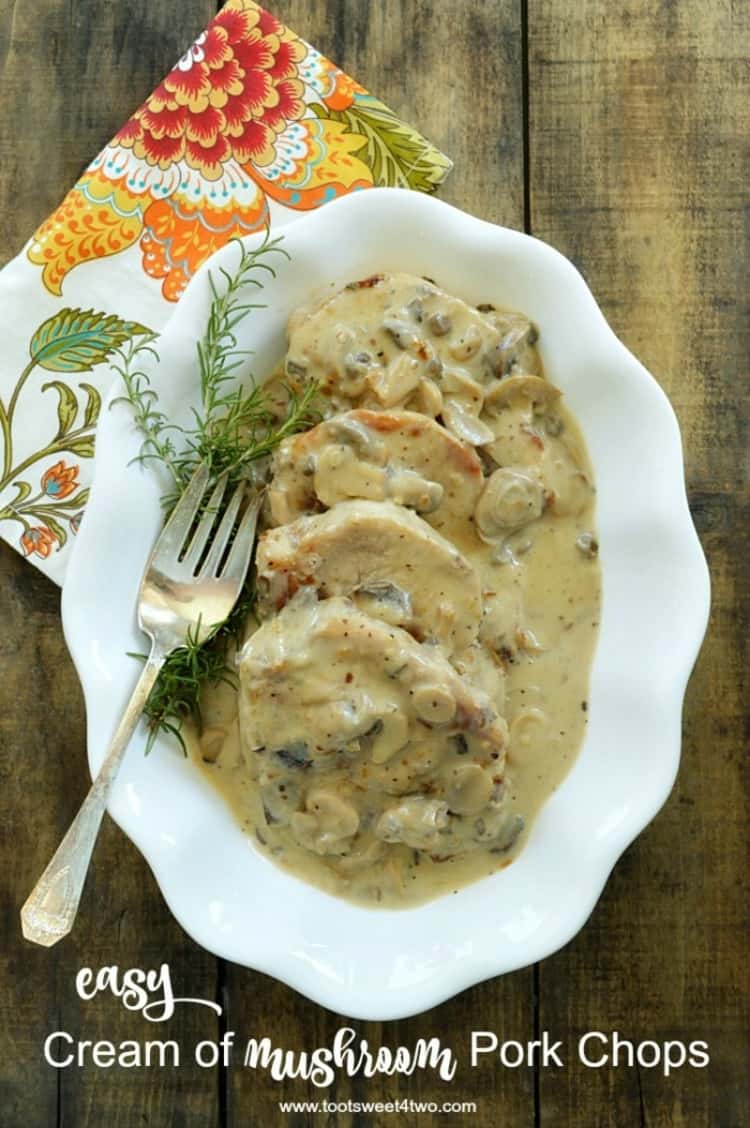 3. Korean Style Pork Chops
Korean Style Pork Chops will melt in your mouth! The meat is so juicy, tender, and full of flavor after marinating in this amazing sauce. With a three-step process, you can have these sweet pork chops glaring at you on your dining table. All you need to do is prepare a marinade and marinate the raw chopped pork pieces, deep fry them then let them cook in the oven as your final step. They are super delicious.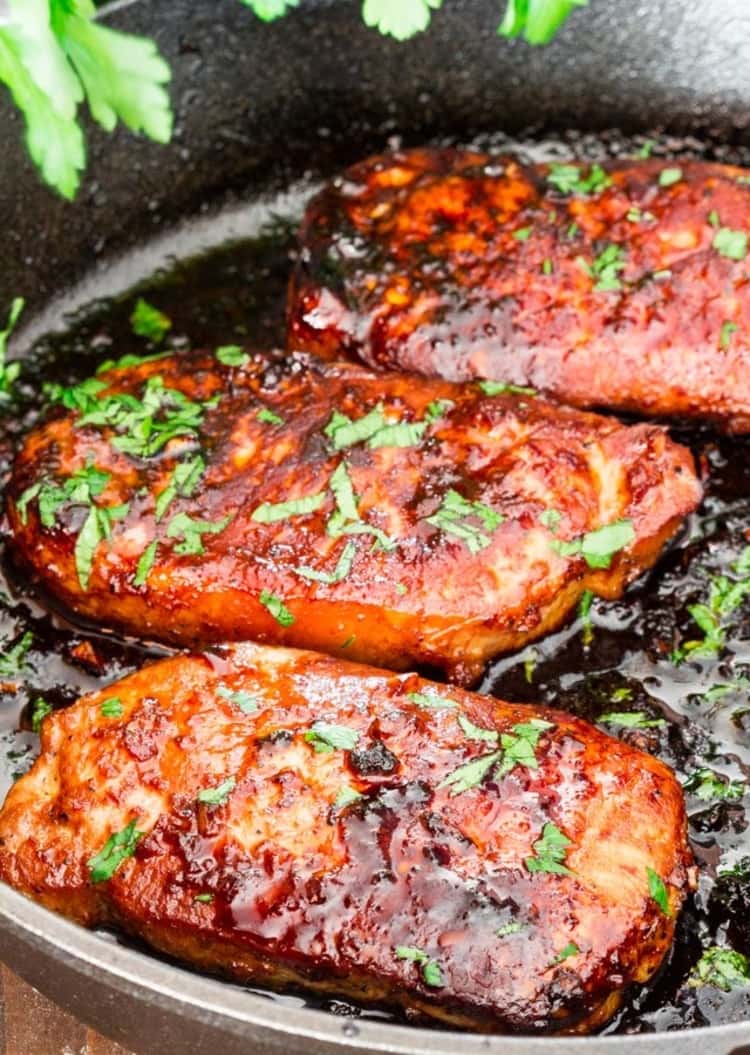 4.Honey Mustard Bone-in Grilled Pork Chops
Another easy pork chop recipe to explore is to marinate in a honey dijon mustard sauce and toss them on the grill to make these delish Honey Mustard Grilled Pork Chops. You can also add garlic to this bomb recipe. They look so yummy and require a short period of time to come up with. Your outdoor summer grilling parties or hangouts will definitely get better with this recipe. Try it out this summer season and thank us later!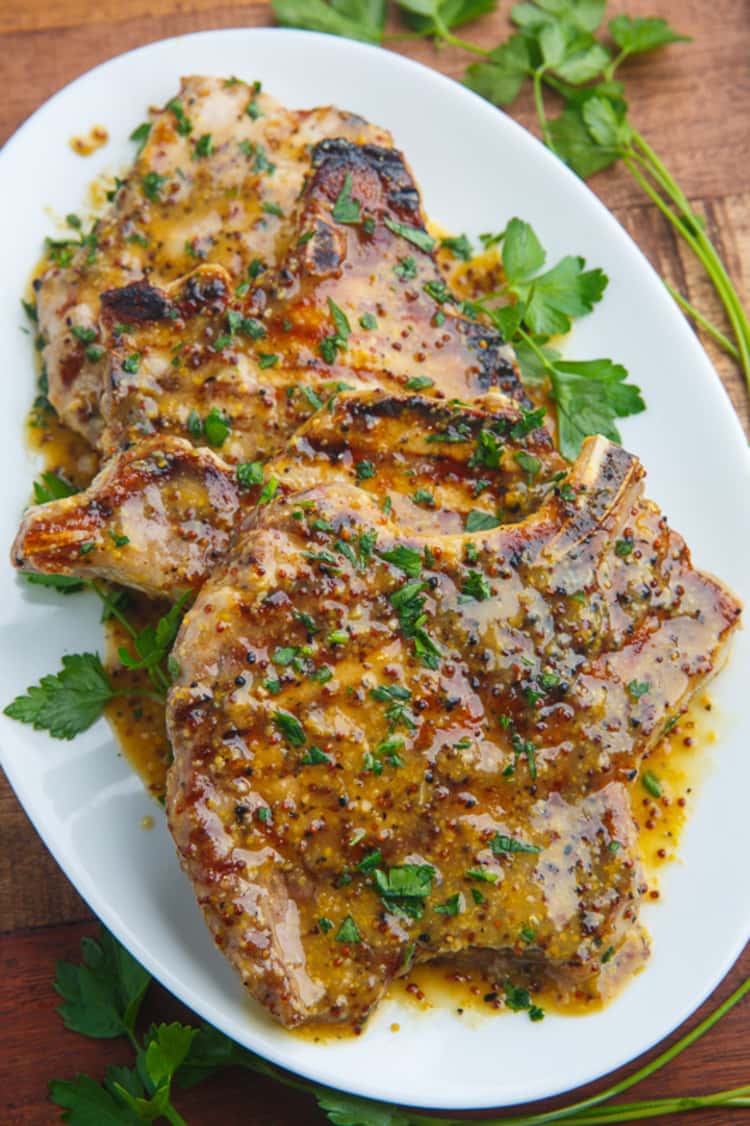 5. Pan Pork Chops with Apples and Onions
For a light and flavorful pork dish, try this One Pan Pork Chops with Apples and Onions. It's healthy and hearty! And you don't need many cooking pots to work with as just one pot is enough to prepare the meal. You can garnish your pork chops with rosemary or any herbs that you love and I can smell the sear from here…
6. Black Pepper Pork and Broccoli Stir Fry
This pork and broccoli stir fry is a simple meal you can prepare in less than 30 minutes. You can easily substitute other veggies or even use chicken or beef in place of the pork. It is a healthy meal for guys who are on a diet as it can be eaten as it has low carbs. And on top of that, it is a super easy meal for busy folks.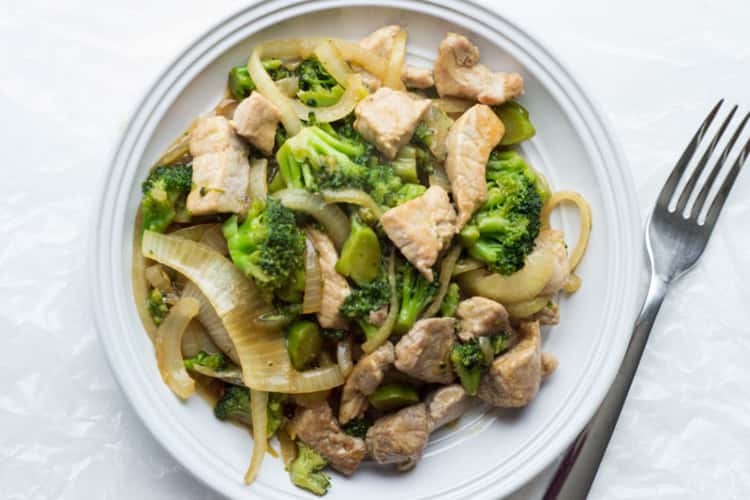 7. Brown Sugar Glaze Pork Chops
Another of the easy pork chop recipes you should know is the Brown Sugar Pork Chops which are topped with a sweet brown sugar sauce that's balanced out by garlic and dried herbs. This gives another winning savory and sweet combo. The herbs you could use are thyme, oregano, and rosemary. Frying your pork chops takes a few minutes and, voila, your tasty meal gets ready in no time.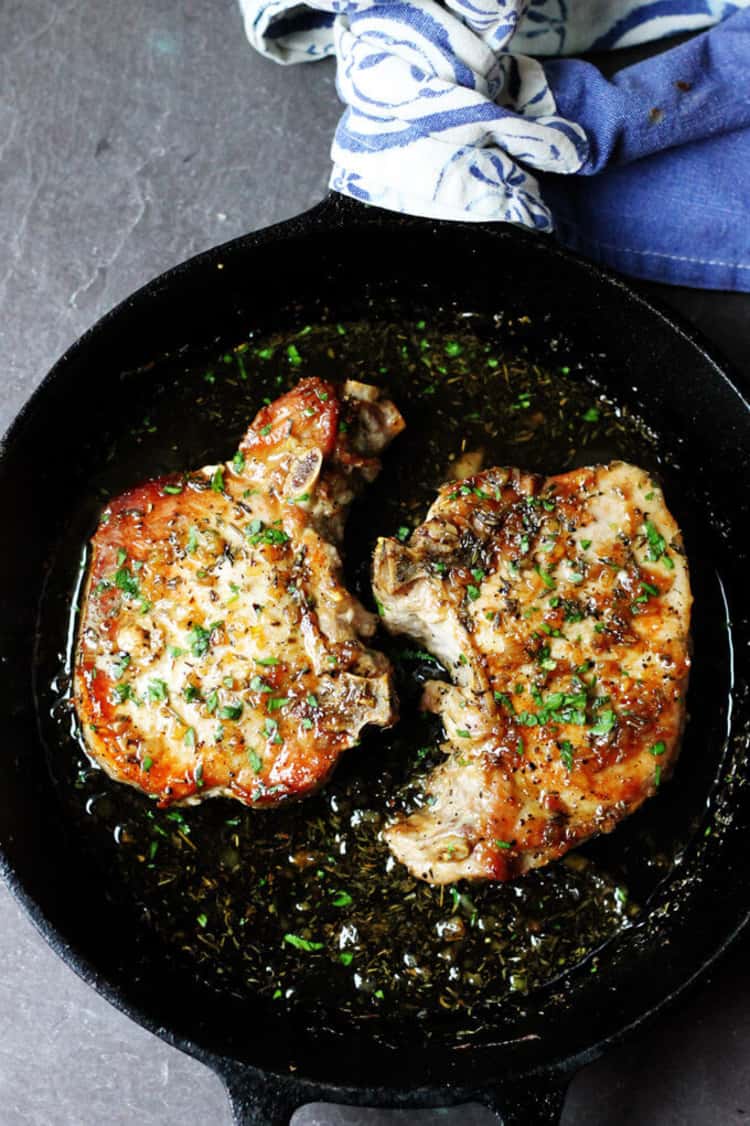 8. Parmesan Crusted Easy Pork Chop Recipe
Breaded pork chops make great comfort food, but these Parmesan Crusted Pork Chops are out of this world. And if you're on a low-carb diet, you can skip the breadcrumbs and just use parmesan and herbs to crust your pork chops. It's delicious either way.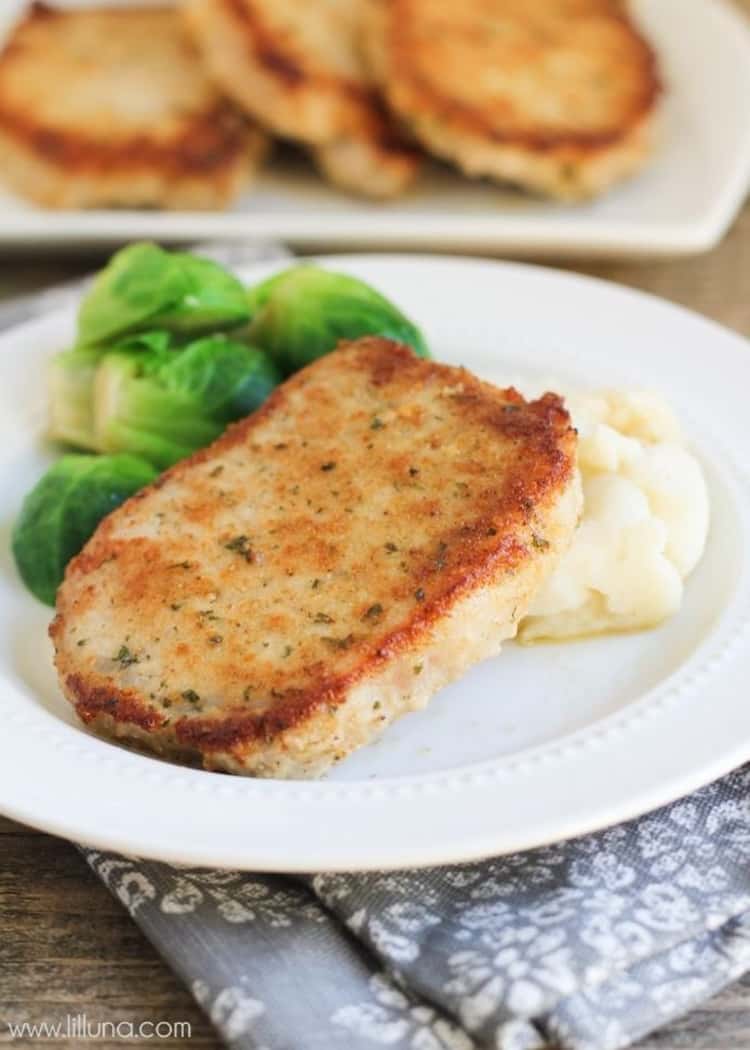 9. Low Carb Parmesan Dijon Pork Chops
Here's another carb-conscious option for the dieting forks; Low Carb Parmesan Dijon Pork Chops. This recipe makes an easy weeknight dinner option and is perfect for friends and family as a friendly keto meal. You can serve it up with rice or salad as side dishes. All the needed ingredients for its preparation are things that are easily available and more so homemade.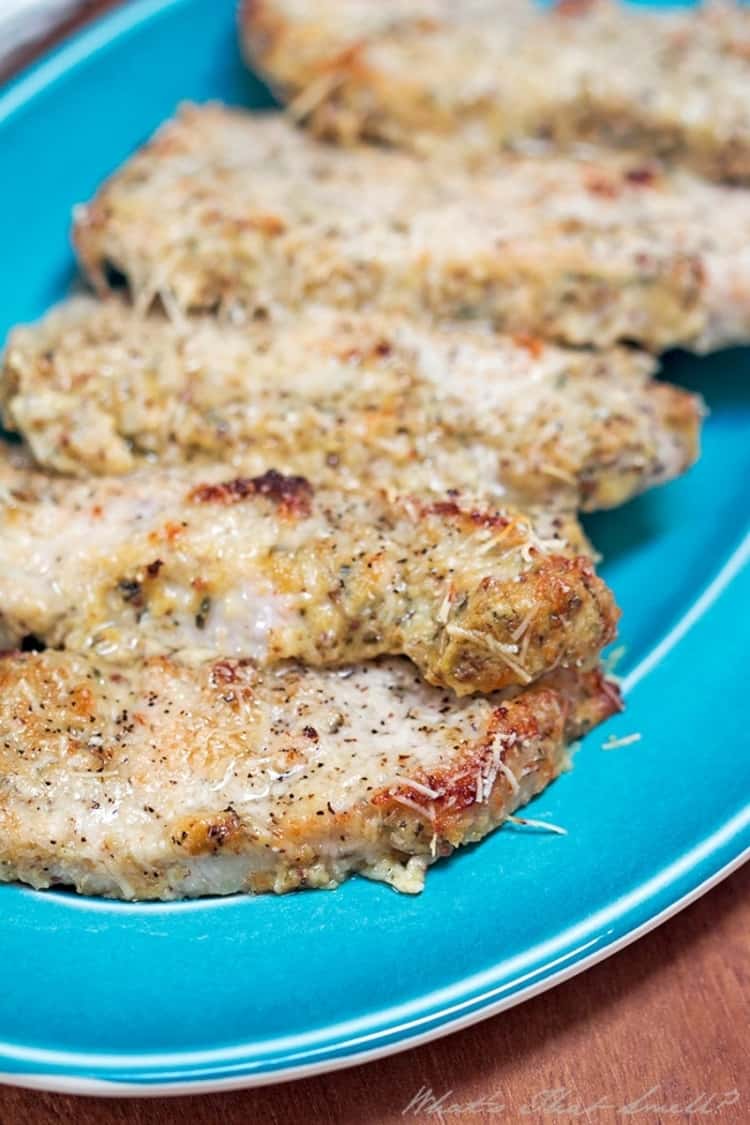 10. Maple Balsamic Glazed Pork Chops
You won't be able to get enough of the sauce that coats these Maple Balsamic Glazed Pork Chops. It's finger-licking good! Plus you only take about 30 minutes to have them ready for dinner. An easy to go with a recipe that is also fancy and gourmet tasting enough to serve to guests and family! You can't go wrong with it.
11.Garlicky Butter Chive Parmesan Pork Chops.
You probably have all the ingredients you need on hand to make these tasty and rustic Garlicky Butter Chive Parmesan Pork Chops. They are baked and retain all the flavor they get from the ingredients used on them. The soft and fleshy chops are easy to make without putting in so much work.
12. Slow Cooker Angel Pork Chops
These Slow Cooker Angel Pork Chops will be a big hit in your house! Slow cooking the chops makes them super tender, and the sauce is absolutely full of flavor. The recipes comprise pork chops, Italian dressing mix, cream cheese, butter, cream of chicken soup, and white wine/chicken broth. The mix of ingredients makes it super tasty and these chops are perfect over pasta.
13.  French Onion Soup Easy Smothered Pork Chops Recipe
Tell me these French Onion Soup Pork Chops aren't totally tempting! Cheese-topped pork chops are smothered in a French onion soup sauce, making them the perfect dish to serve to company or family on a busy weeknight. This is one of those easy pork chops recipes you'll thank yourself for coming across. Did I tell you the chops are coated with mustard? Now you know!
14. Crispy Baked Breaded Pork Chops
One of the easiest ways to make pork chop recipes for you who has a hectic schedule that meals bypass you is this one which is a bake pork chops idea. With only four ingredients, this Crispy Baked Breaded Pork Chops meal will be ready to serve your family in about 30 minutes. You can marinate it with bread and other spices you love to achieve the crispy feeling. They are soft on the inside and super crunchy crispy on the outside.
15. Ranch Pork Chops and Potatoes Sheet Pan Dinner
Yes! Potatoes and pork are a combo you can definitely serve your plate with. This Ranch Pork Chops and Potatoes Sheet Pan Dinner is an easy way to feed your family fast. After seasoning your meat and potatoes, all you need to do is to let the meat set on one pan. The two, that is pork chops and potatoes, cook at the same time on the same pan something that makes them get all the flavors. You can have mashed potatoes too!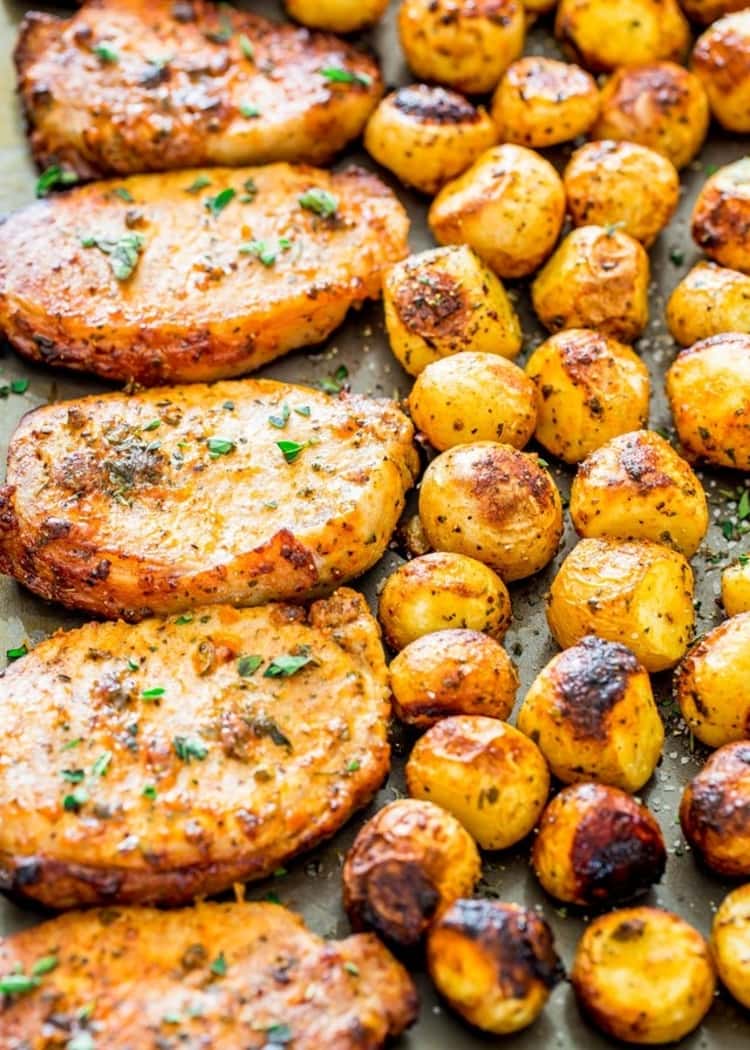 16. Honey Garlic Pork Chops
Hey, lovers of sweet honey glazed meals! These Honey Garlic Pork Chops are crunchy and coated in sticky honey garlic and soy sauce you won't be able to get enough of. The savory taste of this recipe is what you'll be remembered as you even retire to bed. You can make your family and friends this simple meal.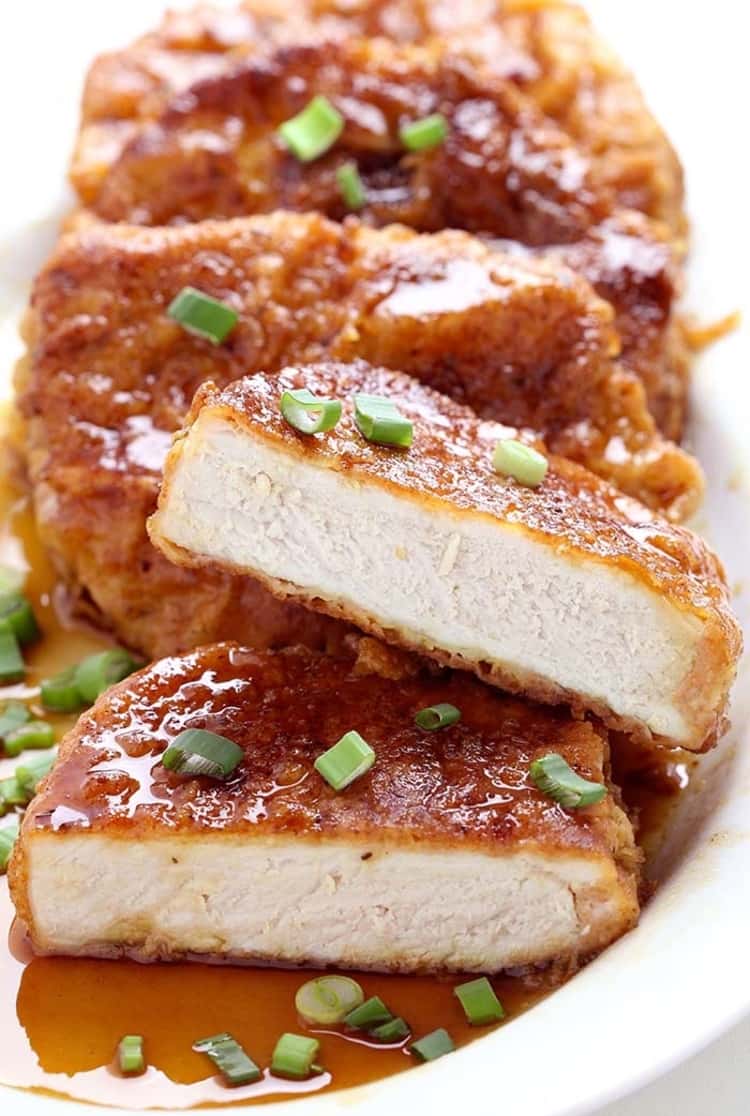 17. Vietnamese Grilled Pork Chops
Vietnamese Grilled Pork Chops are best served with cold rice noodles, tasty herbs, and lots of pickled vegetables. They are the most common meal in  Vietnamese restaurants. How exciting to know you can bring your home another country's recipe! By grilling the chops you have your meal ready. The chops are served with noodles and are so delicious.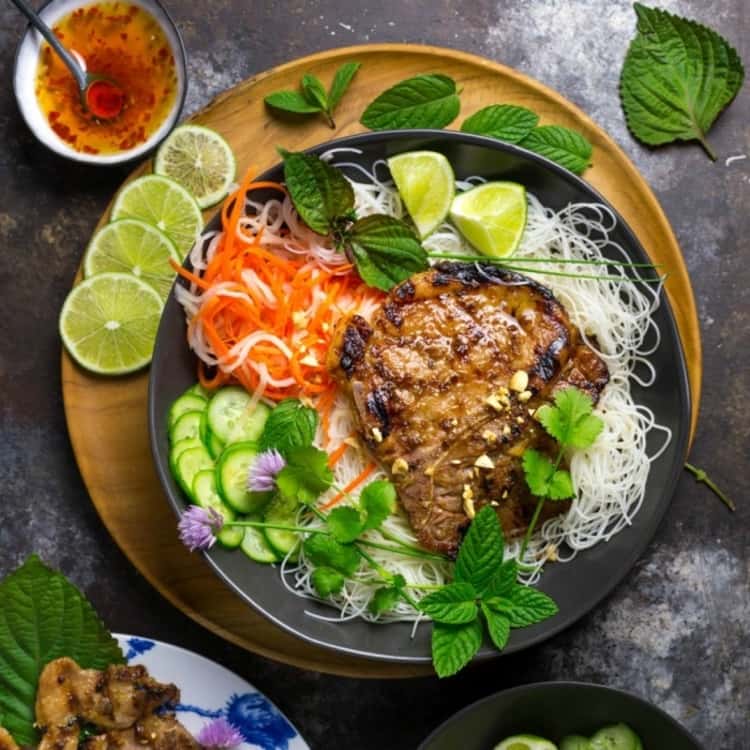 Are you ready for another 30-minute meal You can definitely try these Pork Chops with Lemon Basil Cream Sauce? They're divine! These juicy crisp-tender pork chops are served with the most heavenly cream sauce that will leave you leaking your fingers and asking for more.
19. Easy Pork Schnitzel Recipe
What is Pork Schnitzel? This is a  German pork chops recipe that involves pork chops being pounded into thin cutlets, breaded, sautéed, and served with lemon wedges. The lemon flavor adds a unique taste to the pork chops and is a must additive to this recipe.
20.Lemon Thyme Pork Chops Recipe
If you find yourself in a chicken rut (I know we often do), try Lemon Thyme Pork Chops for a change of pace. The change will be worth it I promise. This creamy recipe has all the flavors you can ask for. Your love for spices and herbs can be channeled here. Garlic powder, onion powder and thyme are a good try on this. Say goodbye to the boring suppers you've been having and make merry with this one.
21. Bacon Swiss Pork Chops
For easy pork chop recipes, Bacon Swiss Pork Chops will be a quick family favorite! Juicy chops topped with bacon and cheese… what's not to like? Plus it is easy to prepare, has low carbohydrates for you dieting folks, and is a quick one. Turn this to your family's favorite evening meal. That favorite mozzarella or parmesan cheese is what I will be using when I prepare this one. So super excited.
22. Cider Dijon Pork Chops
Family dinners and outs can get more interesting with the right recipe. You could surprise them with this cider pork chops recipe. Make sure you have lots of crusty bread to soak up the sauce on these Cider Dijon Pork Chops. Alcohol-infused meals always hit differently. Though the amount of alcohol should be just a little and for the cider, it is a tasty and fruity additive to the mustard and pork chops. Try out this super amazing recipe.
23. Stuffing-Coated Pork Chops
Stuffing-Coated Pork Chops are a nice alternative to a traditional holiday meal. You get the tasty stuffing without all the fussy turkey!  And these boneless pork chops are coated in egg and then a nice thick coating of Stovetop Stuffing Mix. Feel free to use any flavor of Stovetop: chicken, pork, or turkey.  Enjoy your fully flavored pork chops that are so tasty, tender to chew without the thought of bones, and one of the easy pork chops recipes you can never go wrong with.
Adopt a new love language that is mouth watering! Pork it is!
If you liked these easy pork chop recipes, you'll also enjoy:
Which porkchop recipe will you try first?