Looking for a frugal gift idea? Want to spruce up your kitchen or mantle for the winter season? We have a super simple, super cute snowman craft for you! With a bit of paint and some unfinished wooden spoons, you can create these adorable primitive style wooden spoon snowmen for just a few dollars.
This post contains affiliate links.
How to Make a Snowman Spoon
Materials Needed:
Instructions
In the small bowl,  mix together a quarter sized squirt of white paint with the 2 teaspoons of water. You can use the paint sponge to mix. Paint should be runny.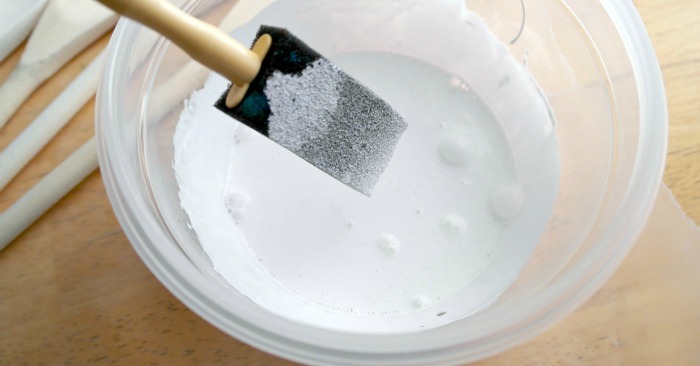 Lay out the towel or wax paper to protect the surface you are using. The paint washes off easily, but avoiding the mess is always great!
Use the paint sponge to brush on the white paint. Brush one full coat , then wipe the excess with a paper towel. Do this another time. Since the spoons are unfinished and the paint has been thinned out, it will soak right up. Each spoon should receive 3 coats and be wiped with the paper towel between coats.
Decorate Wooden Spoons
Allow the spoons to dry completely.
Use a very fine tip paint brush to dot on the snowman eyes and mouth using brown paint.
Using the orange paint and just one swift brush stroke , create the nose!
Cut your ribbon to size, about 4-5 inches and tie it around the handle of each spoon.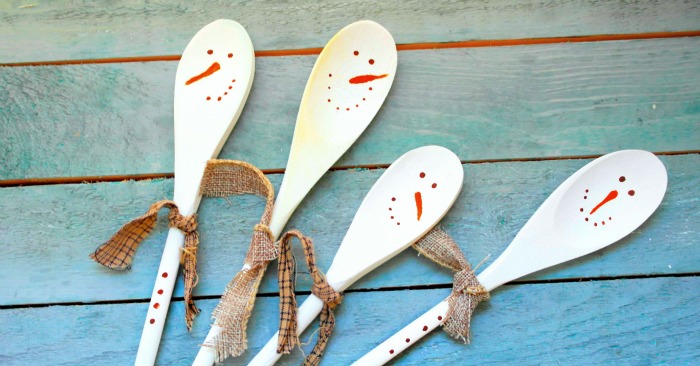 For a more primitive look,  try adding a light brush of yellow or turquoise paint to the defined edges of the spoons. Wipe the paint off with a paper towel until it is faded. This will create an aged look, just like the spoon below with the yellow hue.
Display idea– Pop the spoons into a mason jar , embellish as you wish! Makes a great gift.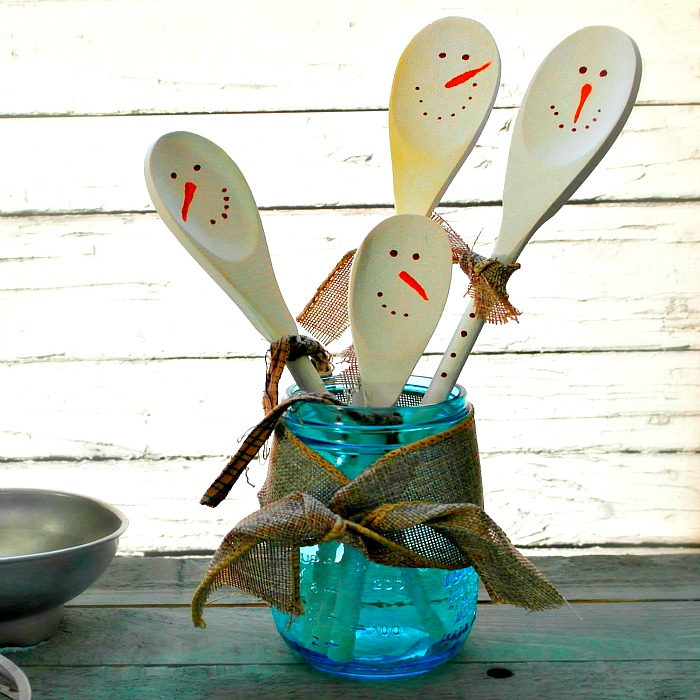 Learn more about this paint technique here How To White Wash Wood For A Vintage Rustic Design
Love all things snowmen? If you liked these wooden spoon snowmen, try this fun snowman craft from foam cups, these snowman sensory activities, or make some snowman waffles for the kids.