With the holidays around the corner, it's good to be on the top of your gift-giving game. And nothing beats a thoughtful, unique DIY gift that is legitimately wanted by the recipient. We love to give them–they are the ultimate combination of: homemade, heartfelt, saved some money, and cared enough to invest time into this. So here is our ultimate list of the best DIY gifts to get!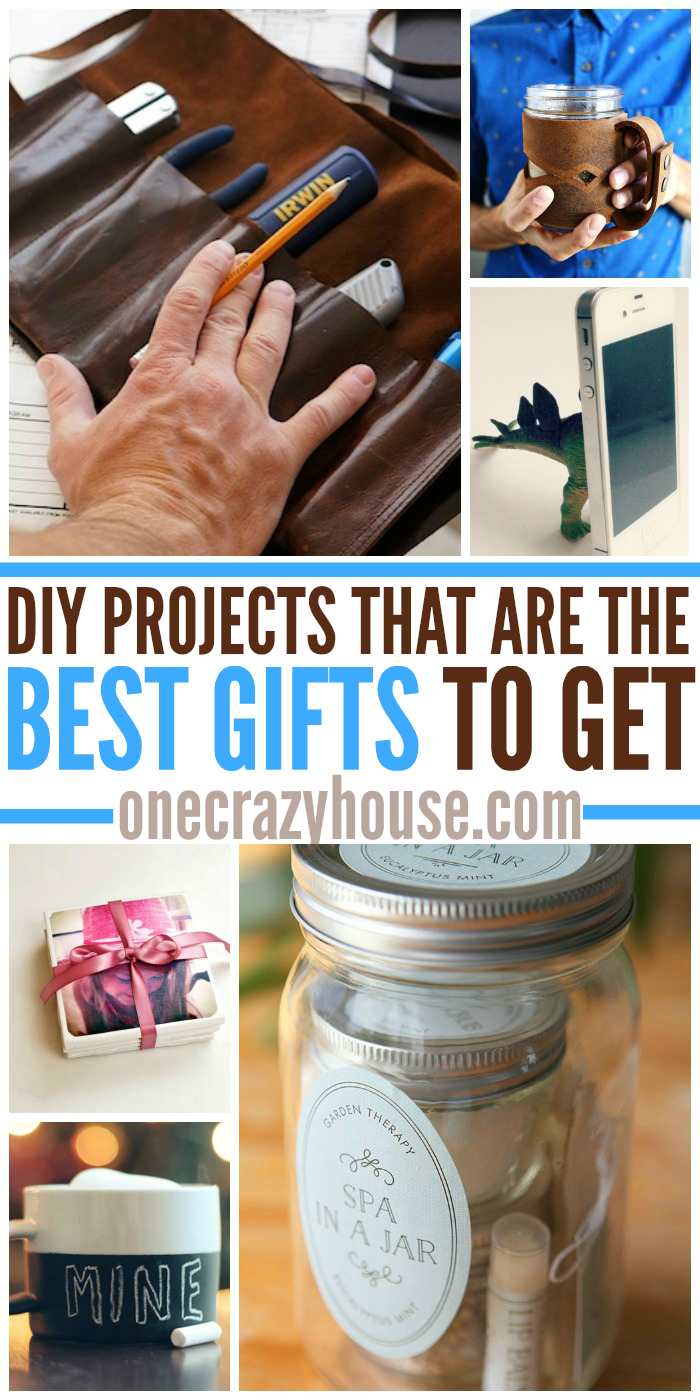 Cool and Useful DIY Gifts
How about something to adorably nestle your dear one's technology? Like this iPad clutch–your friends will not believe you made it!
A chalkboard picture frame that your kids can help make would be perfect for grandparents and their ever-growing photo collection!
You cannot go wrong with a delicious plate of homemade cookies, maybe even paired with some warm-the-soul hot chocolate.
Homemade peppermint sugar scrub softens the skin and invigorates the senses with only three ingredients!
You will also totally blow that special guy in your life away with this dinosaur iPhone tripod.
Or maybe your special guy is the more rugged-type; maybe he'll love this leather tool roll instead.
Everybody loves their own Instagram photos, right? Why not make them into tile photo coasters?
A reading lamp might be just the thing for your friend's new apartment! Get literal with the use of old books as the base! So cute!
There is definitely a lady in your life who would love this spa in a jar idea.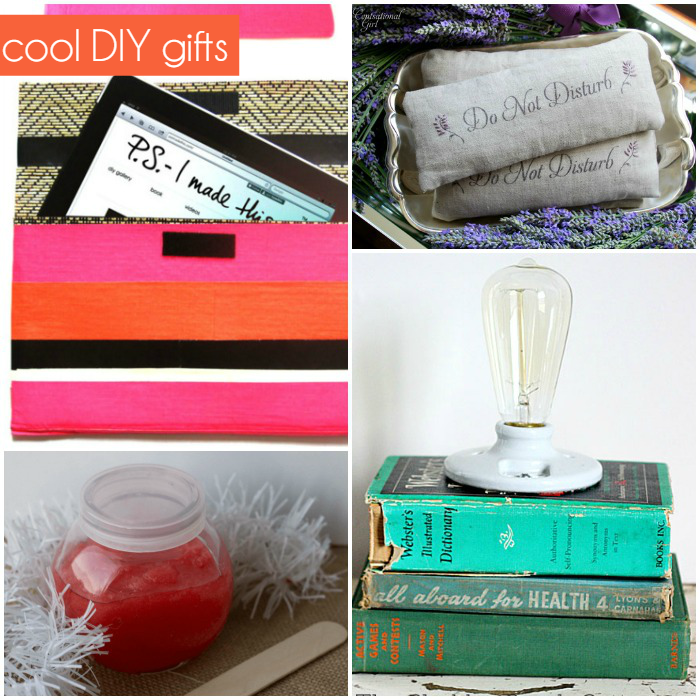 DIY Gifts Your Friends Will Actually Like
Who would not be obsessed with one of these classy, expensive-looking color-blocked wood vases?
Also, everyone in your family definitely needs to have their own chalkboard mug. Let's keep our coffees and hot chocolates identified, here, people.
Give the gift of good sleep with this lavender scented eye pillow. Ahhh, the relaxation!
Cake in a jar is all the rage right now and for GOOD REASON. Nothing is sweeter than a homemade treat in cute packaging!
This is a beautiful gift idea: buy a glass pitcher, attach a wooden spoon, and fill it with the ingredients for fresh lemonade!
Most folks know the benefits of essential oils these days, but not everyone wants to go through the trouble of making them useful in daily life. Do that for your family with these essential oil gifts. From scented play-doh to homemade lip balm–there is definitely something in here for everyone!
You totally know a hipster who would swoon over this leather mason jar sleeve. Just add skinny jeans and thick framed glasses!
And finally, every kid (and their mom) would be thankful for one of these rainy day jars!
So there you have it: go on and make the holidays great this year by making the gifts you give memorable, useful, and loved!