While the months of summer are typically all about playing outdoors and lounging around the pool, there is one other major event that takes center stage for many upcoming summer plans. The gathering of each and every person in your entire family for a family reunion fun that is unforgettable. Think about the last time that you and your cousins, your aunts and uncles and the rest of your extended family were all in one place together.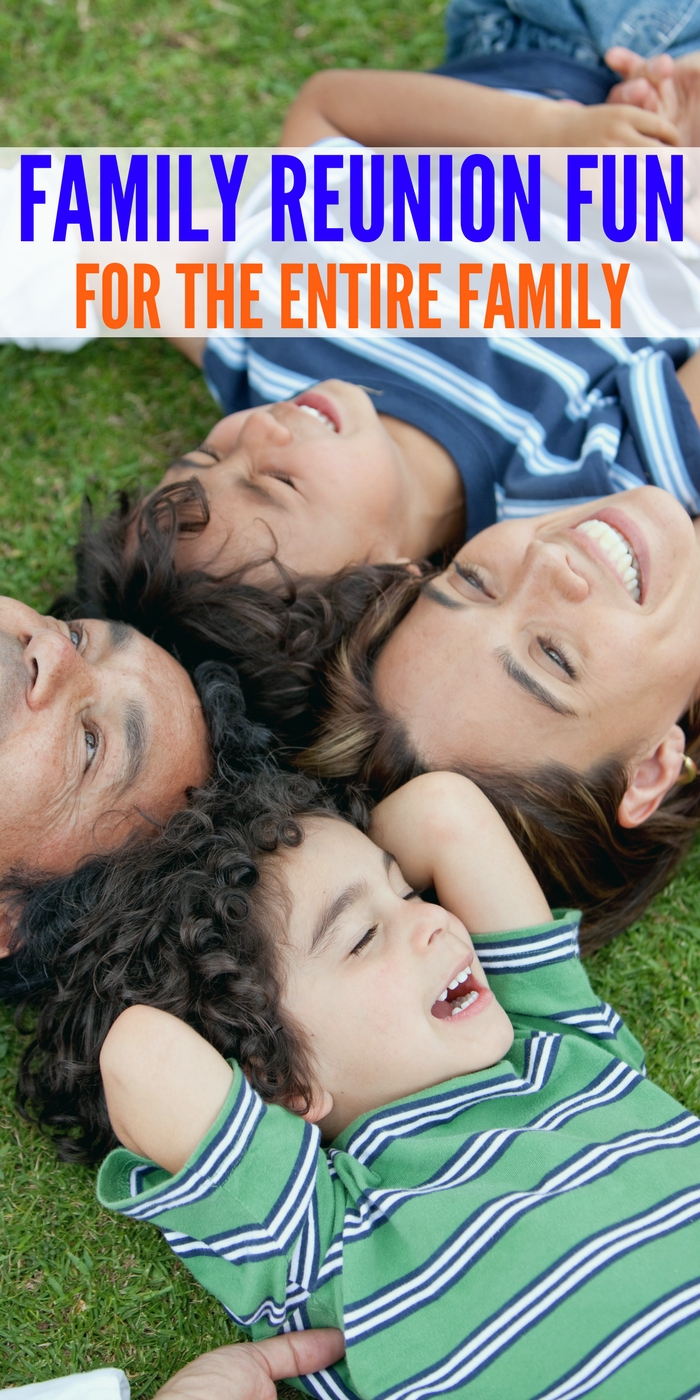 More than likely, family reunions are the one piece of togetherness that does a great job of keeping your family in tune and in touch with one another, no matter where each and every one of you is located! And the best part about family reunions? They are literally a TON of fun! Great food, and good company? There is nothing better!
Family Reunion Ideas to Create Awesome Family Memories
Have a family vote!
Everyone has a voice, right? And who says that one person out of the entire family should be able to choose each and every year where the family reunion is going to be held. Compile a list of fun choices (park, pool, campground, banquet hall) and have each person vote. The winning location is the next host of your upcoming family reunion!
Let the youngsters plan the fun
 Part of having a fun family reunion is to have activities that all can enjoy, right? What better way to make certain that the young family members in attendance have fun than by letting them plan it! Water balloon fights, spray guns, pin the tail on the donkey? All are great options when the kids are planning the party!
Bring on the pinata
Seriously, who doesn't love a good ol' Pinata? And the bonding and fun that can take place when cheering on family members to give it a great big "whack" are sure to bring a smile to everyone's face. Make certain to fill it full of fun yummies and awesome treats, and get ready to grab as soon as those treats start spilling out.
Selfie booth is a must
If you find that you don't see your family members are often as you like, then why not create fun memories while taking some epic selfies with them? Not only does a picture last forever, but just by adding a few fun photo booth props, you could have some pretty wild and crazy pictures that may actually be a great representation of you and your family members.
Color code the families 
It's not uncommon for family reunions to be a bit confusing as to who is who when you don't see each other but only once a year! Why not have each family wear a certain color of the shirt so that everyone knows who "belongs" to who? It's a fun way to help recognize people easily and it also lets everyone see how many people belong to what certain color of the shirt. Also, depending on the color choices, you can make one big giant rainbow picture with all the members wearing their colored shirts!
Bring your favorite family dish 
How much fun does a giant family reunion potluck sound? Each and every family brings their favorite family dish to share with everyone else! Talk about a great way to taste some awesome foods and also get some great new recipes to add to your cookbook.
Football challenge
Challenge other family members to a friendly game of football. No tackling, two-hand touch only! Sometimes, a little family-friendly competition is just what is needed to add a bit of fun to the family reunion.
Attending a family reunion is seriously a ton of fun! Have fun thinking about all the ways that you can get excited this summer and also add fun ways to make it the best family reunion ever!
What are some of the fun activities that you do at your family reunion?