When life is busy, but your kids keep begging to camp, look no further than a few steps out the back door. With these fun, family-friendly backyard camping ideas you won't have to load up the car with supplies! Not to mention you can head into your house and grab anything you forgot, use the restroom, and enjoy running water.
Family-Friendly Backyard Camping Ideas
Try out these awesome ideas to make your backyard camping a little bit easier. Make the most out of your camping adventure by making your backyard an oasis and feel the enjoyment of being outdoors with your family. Pitch a tent, start a fire, and enjoy the good ol' outdoors.
Games and Story Time
Whether you bring out board games or decide to play tag or kick the can, it is a great way to make memories and stay entertained. Being in your own backyard camping, you need to get creative. Once it gets dark, sit around and tell scary stories or funny ones. Make sure to make this trip just like camping somewhere else.
DIY Lanterns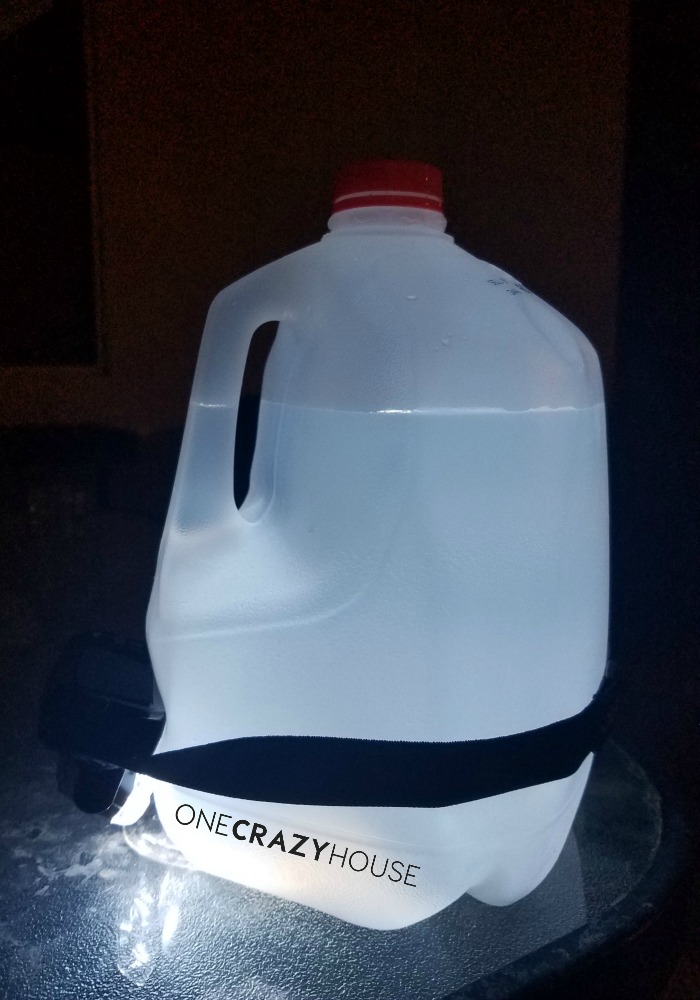 When it gets dark and you want some light, toss some glow sticks into a glass jar. They will provide some light and be like your own personal lantern. Or take an old milk jug and wrap a head lamp around it, and turn the headlamp on. It will illuminate the jug and make a great DIY light.
Tools for Exploring
You can't go camping without having tools for exploring! If you don't have binoculars, make your own. Take two empty rolls of toilet paper and tape them together, to mimic binoculars. Then let your kids set out and explore to see what fun bugs, rocks, or birds they see.
Outdoor Scavenger Hunt
If you think your kids would enjoy a scavenger hunt, print out this free scavenger hunt printable from Clean and Scentsible. Your kids can search for items like pine cones, flower petals, something smooth, and more!
Stargazing
The fun really begins when the sun goes down. Stargazing is so much fun, and it is always fun to see who can find a constellation. Use sites like NASA.gov or SeaSky.org to find out what the constellations look like, to see if you can spot them in the sky.
Sleeping Easier In a Tent
Use an air mattress or yoga mat to lay on, so you don't wake up with a stiff back. It is a little bit of protection, and truly does help you sleep a lot sounder.
Plan Your Meals
If you have a firepit or grill consider cooking meals outside. If you don't have a way to make a fire then make sure to have sandwiches, no bake desserts, and such. Then for breakfast, you can do cereal or muffins or bagels. That way you can treat the trip as authentic as possible and not have to run inside for meals. Make sure to have a cooler with ice to keep the cold things chilled.
Keep Mosquitoes At Bay
If you have some rosemary or sage make sure to use it for your outdoor camping. Toss some into the firepit, it will give off a scent that naturally repels mosquitoes. Here are 7 other natural mosquito repellents.
Make Rules for Going Indoors
Before you camp out, make rules for going in the house. Do you go in just for restrooms, or will you have meals stored in the fridge you can go get, etc. Since you are camping will you allow electronics, and so on. Just make sure you have rules in place, and have each family member follow them.
Lay a Tarp Before You Put Tent Down
After you find the perfect area to pitch your tent, lay a tarp down before you put your tent down. This will help keep the tent bottom dry and clean. Also, remember that if your tent has been stored for a long period of time, to let it air out for a few hours to a full day ahead of time, to help remove any odors.
What are some backyard camping tips you swear by?