You might have fallen head over heels with your Instant Pot, like the rest of the world! Cooking with an Instant Pot has been a game changer in many homes! The Instant Pot cooks up to 70% faster than other methods of cooking, and others like the fact that they are easy to use. Even for those who struggle with cooking, once they learn how to use the Instant Pot they can serve flavorful, moist and delicious meals to their family! I have some must-try Instant Pot chicken recipes that you and your family will devour!
If you don't own an Instant Pot yet, you might consider getting one. You can buy them in different sizes to fit your family size, which is a huge perk. The Instant Pot is great for locking in moisture to the food you cook, keeping nutrients in vegetables, beans, etc, and flavor. In our home chicken recipes are a must, and I love the variety of these dishes below.
I am always on the hunt for new Instant Pot recipes, and today I want to focus on Instant Pot chicken recipes! Scroll through and find some tasty meals to try out. While you are at it check out these must-try summer side dishes using the Instant Pot!
Scrumptious Instant Pot Chicken Recipes
In just 20 minutes time you can create this Instant Pot Moroccan Chicken recipe that will taste better than any takeout! It is packed full of rich, bursting flavors that will please your taste buds. It has shredded chicken, roasted sweet potatoes, and perfectly cooked herbed couscous.
I am a huge fan of Mexican and Tex-Mex dishes. This Instant Pot Chicken Enchilada Casserole gives you those flavors you would get from the classic enchiladas in a casserole form.
Instant Pot Kung Pao Chicken is another great chicken dish. You can serve over a bed of brown rice like they did, or even eat alone or with rice noodles. This chicken dish is full of hearty veggies, chicken and flavor factor!
Here is a dish that might be new and fun trying, Instant Pot Fesenjan (Persian Pomegranate Chicken). This is one beautiful dish for presentation value, and the taste is divine. You have a pomegranate molasse that adds that perfect sticky sweet texture mixed with toasted walnuts and a handful of spices.
Grab your favorite toppings like fresh avocado, diced cilantro, sour cream and top this Chicken Taco Soup. Nice and hearty and makes for a perfect meal to take for lunch the next day. The flavors really grow as it sits overnight.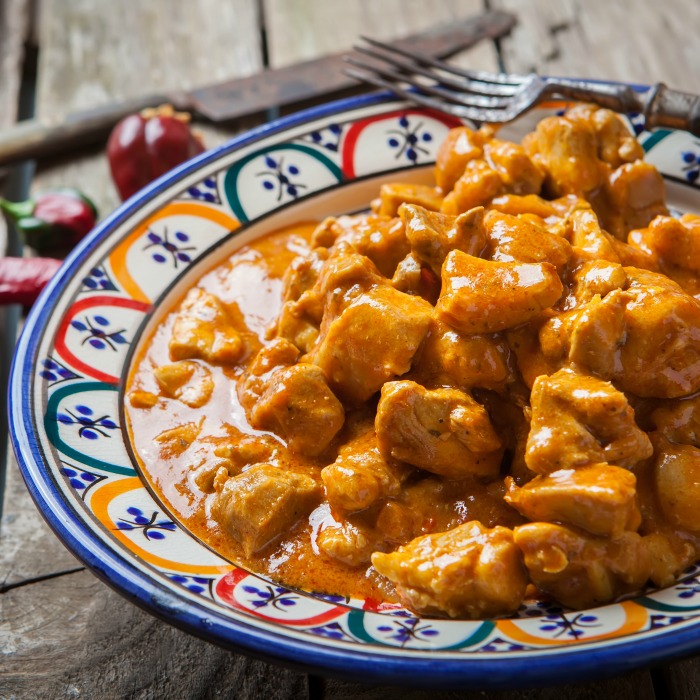 Low Carb Chicken Curry is a perfect dish to serve for anyone who loves the unique flavor of curry. Serve with some cauliflower rice or even regular rice for a quick dinner meal.
Looking for an addictive meal? This Crack Chicken is one of the most popular chicken recipes out there, it is creamy, rich in flavors, and addictive. Ranch, bacon, chicken, in creamy goodness, what more could you ask for.
Instant Pot Swiss Chicken is great any day of the week. Swiss chicken is a great comfort dish to serve up. You have that creamy sauce, tender and juicy chicken, and very hearty.
Savory Instant Pot Chicken Recipes
Chicken Pho can be made at home and you get those fantastic Thai flavors you get when you go to a restaurant. This is somewhat easy to make and taste as good as it would in your favorite restaurant.
If you are on the hunt for a low carb option, try this Bacon Cheddar Chicken. You can whip up some mashed cauliflower to serve with it or eat plain. It is cheesy and the saltiness of the bacon mixed with chicken adds lots of flavors.
Honey Garlic Chicken Lettuce Wraps are a simple dish to make this summer. This is a sweet and savory mix dish that has the honey garlic chicken wrapped in crisp green lettuce.
 Instant Pot Chicken Broccoli and Rice is a perfect comfort dish to make for the family. You have the starch from the rice, cheesy goodness, chicken, and broccoli in each bite. Plus easy to make.
No need to get a rotisserie chicken at the store, make a Whole Chicken in your Instant Pot, that taste even better and is very easy to make! Great to serve as the main dish.
Calling all pasta lovers! Instant Pot Penne Alla Vodka With Chicken is a must make the recipe for anyone who loves pasta and chicken. The sauce on this dish is the bomb dot com. Rich, creamy flavors that blend perfectly together.
Change up Taco Tuesday with these Instant Pot Chicken Taco Bowls! Top with your favorite toppings like black olives, avocado, a dollop of sour cream, and anything else. This is a tasty bowl that can be customized for each family member to get the flavors they like.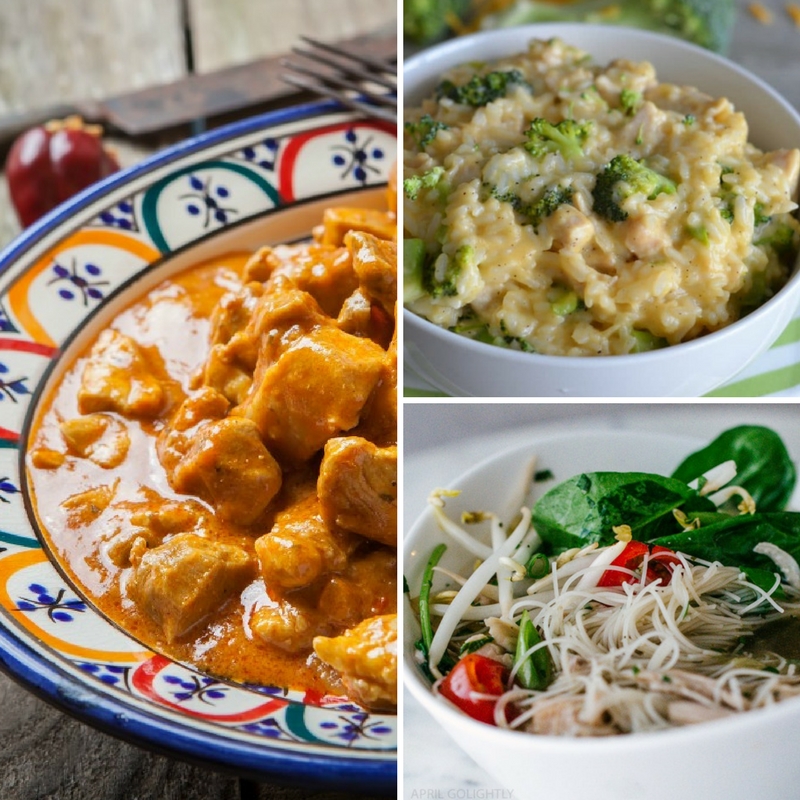 Don't forget about checkout out these tasty Instant Pot chocolate cakes to devour after your dinner! What is your favorite Instant Pot Chicken Recipe?