Do you feel a pang of guilt every time you look at that shoe box of photos in the back of your closet? Wonder when you'll ever find time to finish the baby book, the wedding album or your family photo book from last year? We feel your pain! Although we love pictures, we tend to put off organizing them (or even printing them) for so long, missing out on the opportunity to reminisce. Well, we won't do that anymore! We've found simple photo organization ideas to get those stacks of pictures put away properly once and for all.
Photo Organization Ideas
Organize your photos by trip in simple photo storage albums. This is so helpful if you travel a lot!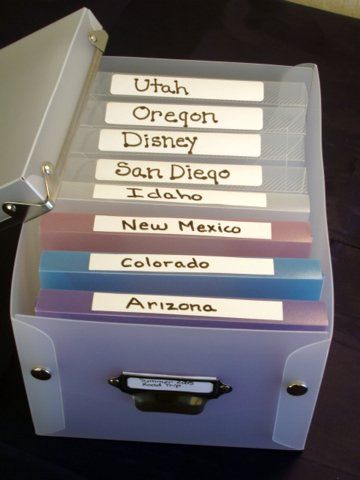 Or organize them into boxes by year. You can usually fit 2-3 years of photos in a single box unless you take an unusually large number of photos.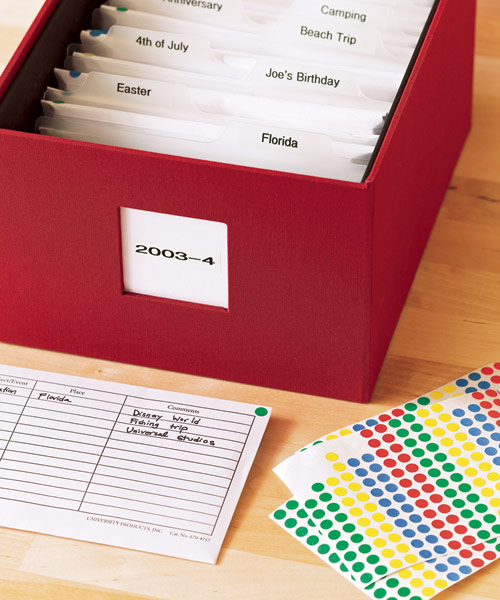 Create a family yearbook for each year. Isn't that a brilliant idea? Instead of printing out individual photos and putting them in albums yourself (time consuming), you can upload them all to a photo book throughout the year.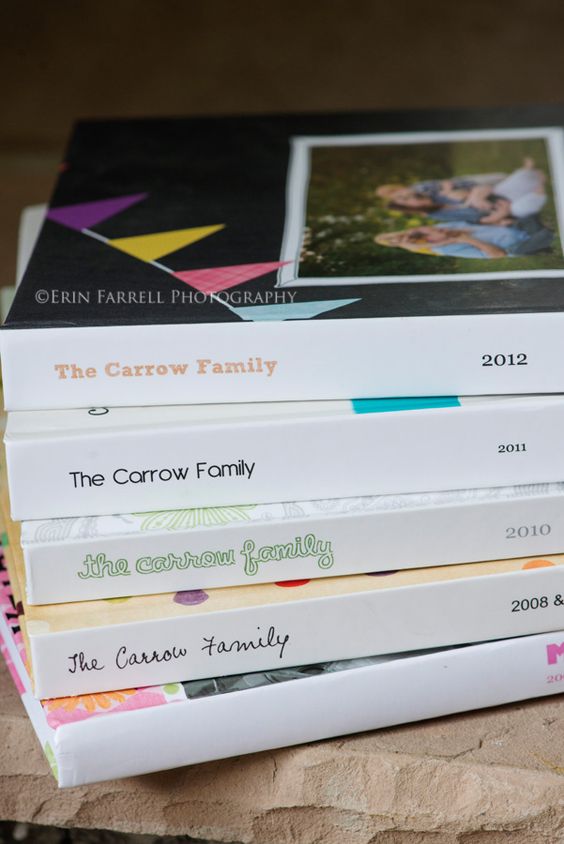 Get these free printable photo dividers to organize your photos by year into bins. Love that they have sections for location, date and notes.
Have you made a mess of the digital photo files on your computer? Here's a fail-proof naming system: Organize by year, and within each year folder, name the files with the month, day and a description of the photos.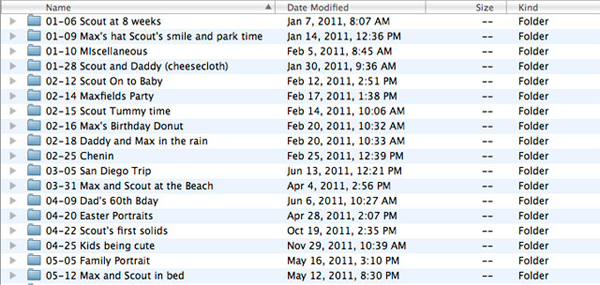 Do you scrapbook? This photo and memento organization system is genius. Each week, pictures and mementos are stored in the plastic file boxes in an IKEA cart until they're ready to be used.
As a measure of extra protection, burn a disc of each year's photos (or put them on a flash drive) and put it in a safe.
If you're anything like me, you may take a dozen (or two) photos of nearly the same pose to get the picture you want. But there's no need to keep all of those pictures! Pick your favorite 2-3 images, and delete the rest. The fewer photos you have, the more you'll appreciate them.
If you're overwhelmed and don't know what to do with all those iPhone photos, take heart. You can organize all of them (yes, ALL of them) in 10 minutes or less using smart albums.
Did you inherit a lot of old family photos and aren't quite sure who's who? The parking lot method of sorting photos can be a huge help! Look through photos until faces become familiar, and then start grouping them into families.
For snap happy moms like me, an external hard drive is a must for photos. I personally have one that's split into two hard drives… it's a back-up for my back-up. Yes, I'm that paranoid about losing my pictures.
Speaking of not wanting to lose photos, there's always a risk of that happening with old photos that you only have physical copies of. Don't forget to scan your old photos to create digital copies.
Create scrapbooks with the Project Life App for your iPhone. What an easy way to get your family yearbooks done each year!
For slides and negatives, follow these tips for creating digital versions of the files.