Interested in eating healthier? The Instant Pot can be an invaluable tool regardless of diet, but I've become more and more impressed with the plant-based Instant Pot recipes I've found lately. Here's everything you need to know about using this multicooker plus my favorite plant-based recipes to try.
From sautéing to pressure cooking, multi-cookers like the Instant Pot are workhorse appliances that do all the heavy lifting to help you get food on the table fast while keeping cleanup to a minimum. 
Yes, the Instant Pot can do a large variety of functions from making yogurt to slow cooking soups and stews. But that's not really the huge draw of the kitchen appliance everyone wants to have.
Rather than appealing to the families who want to put their chili into the slow cooker then go to work while it cooks all day, the Instant Pot is much more suited to today's rhythms of, 'Oh no. It's four o'clock. What are we doing for dinner?'.
Have you tried using an Instant Pot yourself? It's easy to use but requires a little practice. However, once you master it, that multi-use tool is a huge time saver, in more ways than one.
By the way…if you don't have an Instant Pot yet, I highly recommend this one because it has all the same functionality of the upgraded models but without the extra price.
What Are The Best Things To Cook In An Instant Pot?
A multicooker can be used as a slow cooker, a rice cooker, a steamer, a jar sterilizer or a sauté pan—all with the touch of a button. To perform these tasks, the Instant Pot relies on heat and pressure sensors, a tight-sealing lid with a steam release valve, and an electronic control panel. Pressure cookers are amazing machines that can cook anything from sweet potatoes to dry beans to soups.
Check out these favorite Instant Pot vegan and vegetarian recipes to find inspiration as you create your plant-based diet recipes.
Is An Instant Pot Good For Vegans?
Looking for Instant Pot vegan recipes? As a former Instant Pot skeptic who figured the machine was only for cooking large chunks of meat, I was excited to learn that Instant Pots are also great for vegetarians and vegans too. Hearty soups, savory bean dishes, and tender whole grains are just a few of the ways you can utilize Instant Pot cooking.
Plant-Based Instant Pot Recipes
It doesn't matter whether you are a dedicated vegetarian, vegan or have a love for eating a plant-based diet, try one of the following plant-based recipes or easy instant pot soup recipes and see for yourself how quick and easy Instant Pot plant-based cooking can be.
Paleo, low carb, gluten-free, and just plain delicious! Try this Healthy Cauliflower Potato Salad at your next potluck or barbecue.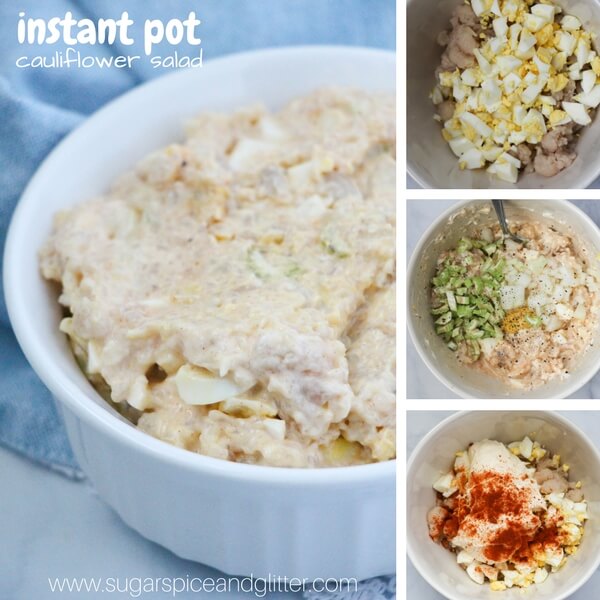 Tomato soup is a well-loved staple by pretty much everyone. This clever plant-based recipe has a twist by adding carrots too. It's delicious! Moreover, it's more nutritious and filling.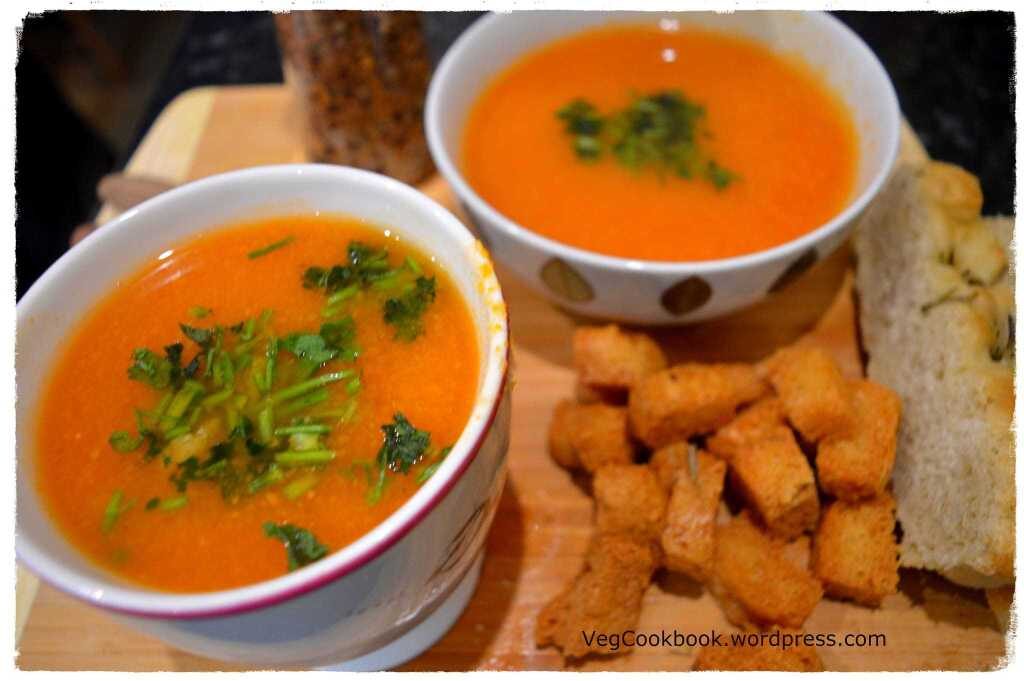 Easy Instant Pot Minestrone Soup Recipe | Salt and Lavender
This Instant Pot minestrone soup recipe is healthy and incredibly flavorful! The classic hearty vegetable soup is easy to make in your electric pressure cooker.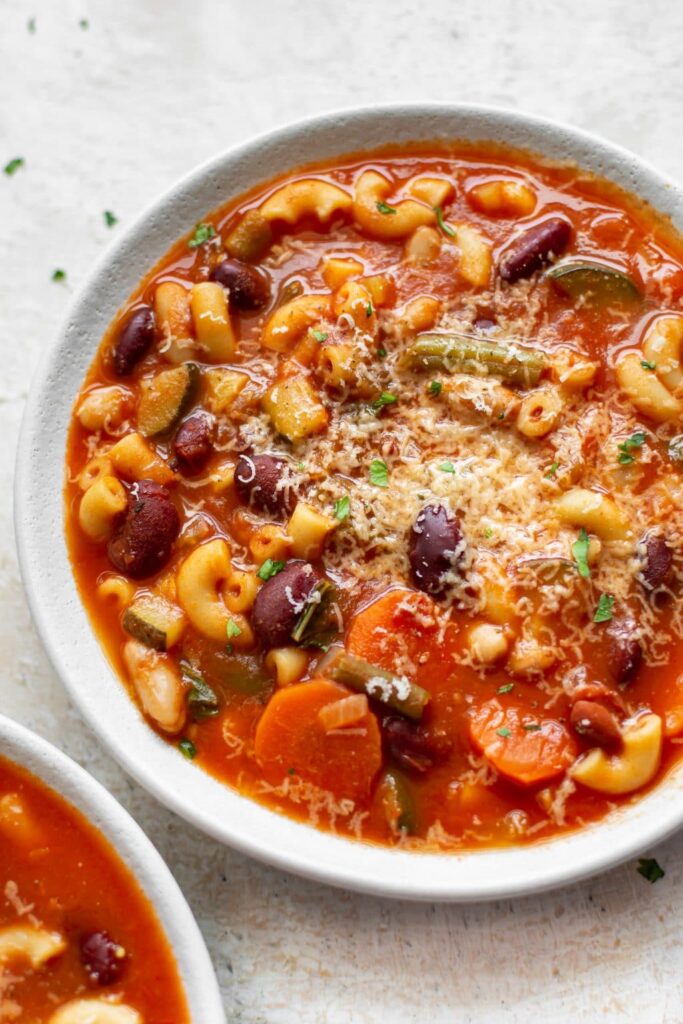 Keto Instant Pot Asparagus Soup | How 2 Do Keto
A rich and creamy comfort food that the whole family will love – this plant-based Instant Pot keto asparagus soup is ready in less than 30 minutes and packed with nutrients!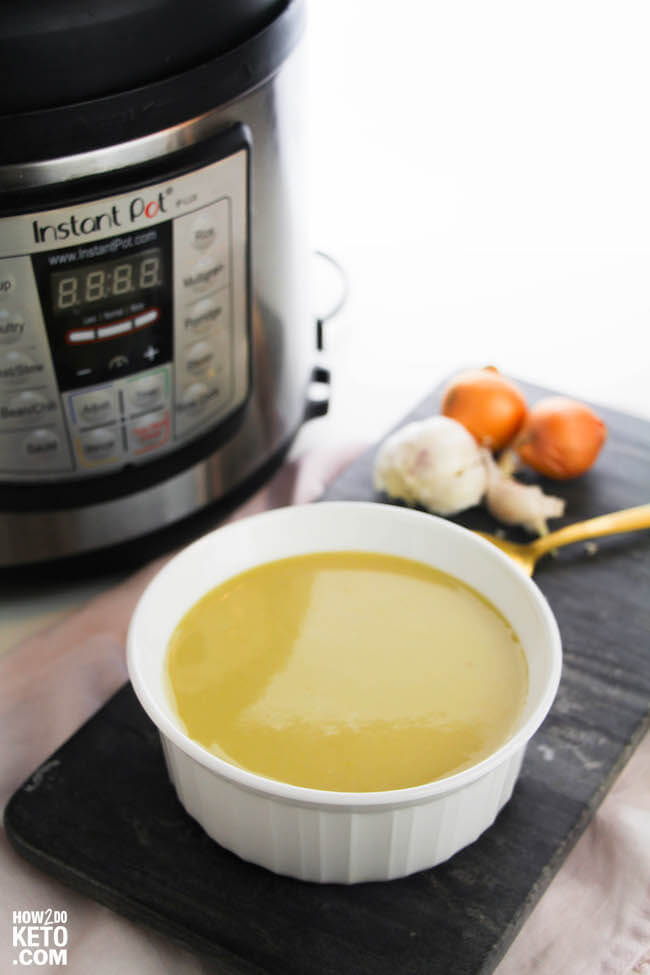 If you're looking for a delicious soup recipe for your Instant Pot, try this hearty and easy Instant Pot Potato Soup. It comes together with store cupboard staples in just a few simple steps. It's both plant-based and gluten free!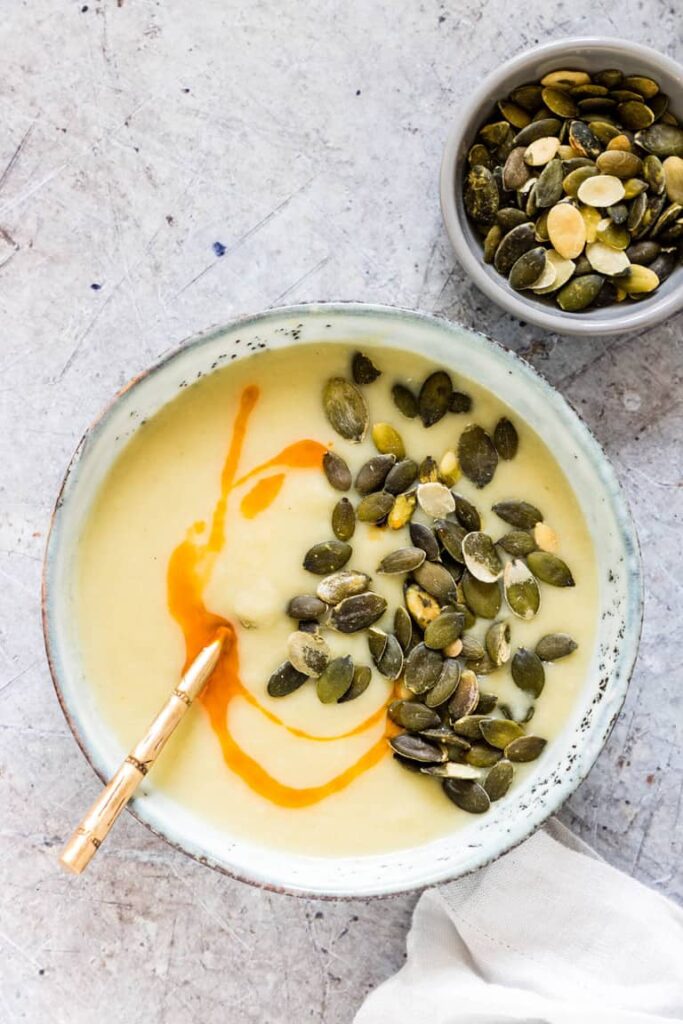 Instant Pot Carrot Soup is simply delicious. This carrot soup recipe only has a few ingredients and is easy to make.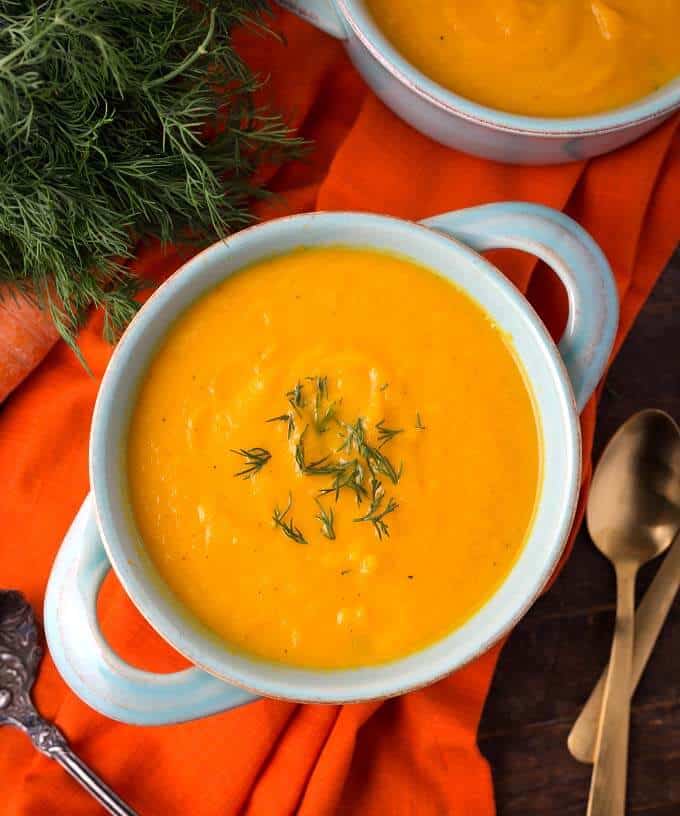 Pressure Cooker Vegetarian Corn Chowder Soup | This Old Gal
This pressure cooker vegetarian corn chowder is a vegan, plant-based, healthy soup made with fresh ingredients.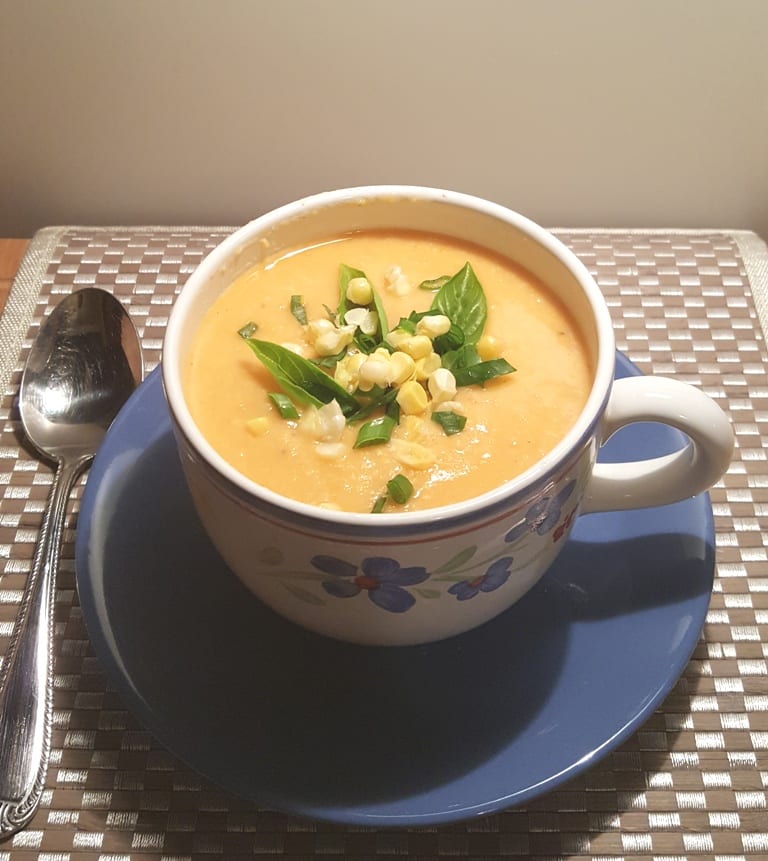 Instant Pot Garden Vegetable Soup | Attachment Mummy
This light vegetable soup is perfect for making the most of garden produce this summer. It's refreshing, and the perfect light lunch or starter for dinner. This flexible 'clear out the fridge' recipe can be adapted countless ways to include whatever fresh vegetables and herbs you happen to have on hand. Make it less rustic and more refined by blending once cooked.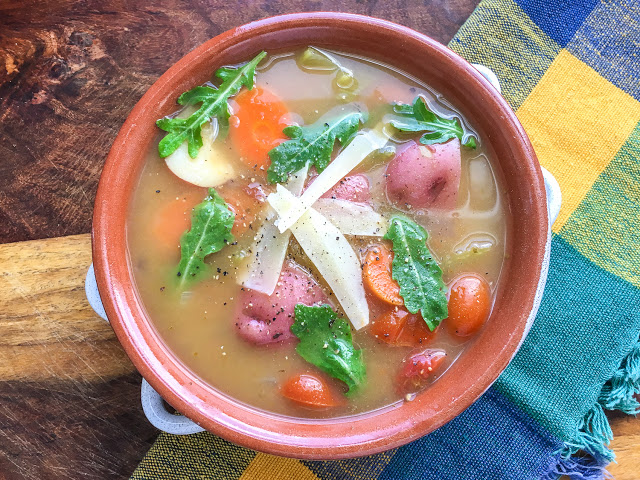 These red curry vegetables have a super flavorful mild Thai flavor that also happens to be a vegan Instant Pot meal. This is a simple, healthy Instant Pot dump and start recipe that we just love!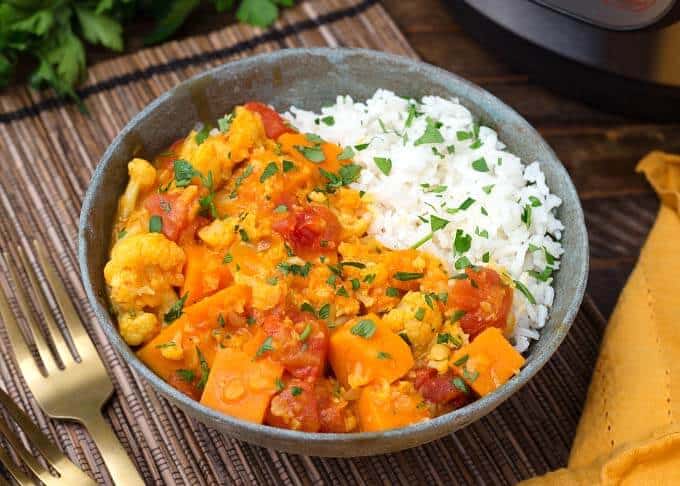 This Instant Pot pumpkin curry is so rich, warming, and delicious! Made so easy in the Instant Pot, this family-friendly recipe is healthy and filling.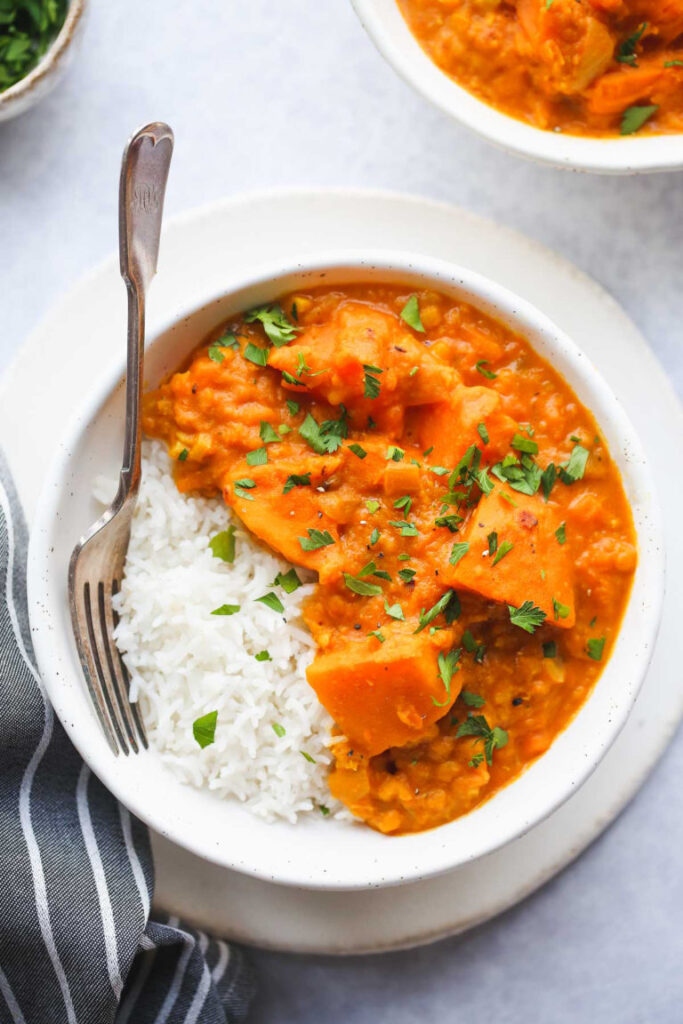 Instant Pot Mushroom Risotto With Pumpkin | Recipes From a Pantry
The easiest ever, best and creamiest Instant Pot mushroom risotto is made with just a few ingredients and minimal effort. Comfort food, quick weeknight dinners and lazy lunches are at your fingertips with this awesome mushroom risotto recipe.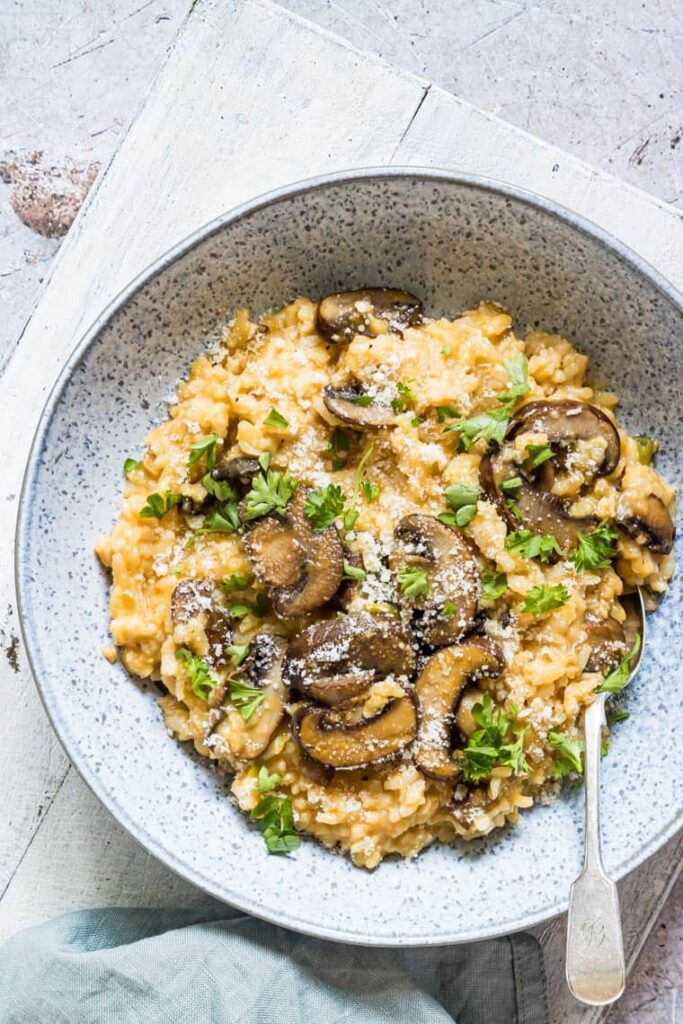 Easy Instant Pot Hibachi Fried Rice + Video | Recipes From a Pantry
This Instant Pot fried rice recipe is a quick, easy and super tasty way to use up leftovers. Skip the takeout and whip up a healthy plant-based recipe with a batch of this delicious fried rice in Instant Pot instead!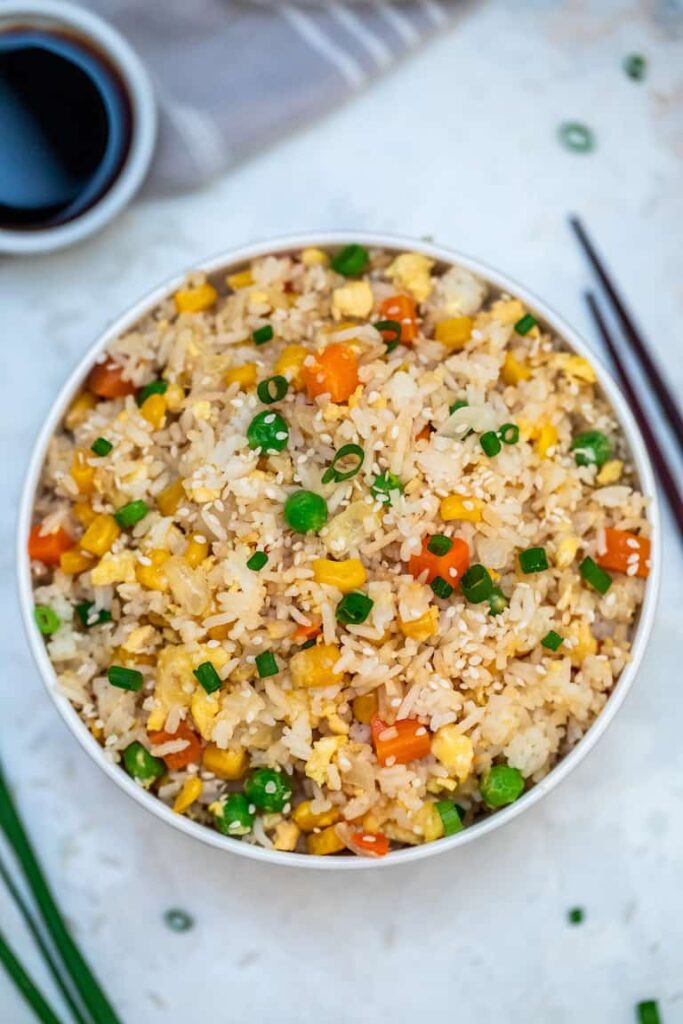 Coconut rice is a simple side dish that elevates any meal served along with it. It will be hard to go back to plain cooked rice after trying this recipe. It goes well with many Asian-inspired dishes, especially spicy sauces. The coconut flavor is mild, so it doesn't overwhelm the rest of the dish.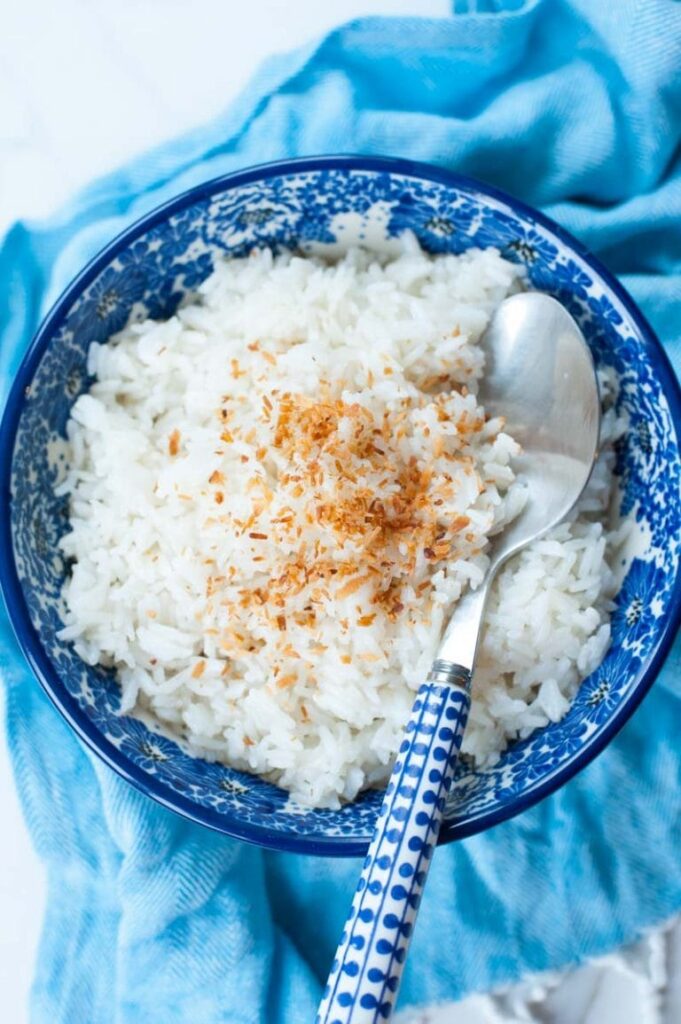 Bring a taste of Cuba to your dining table with this easy one-pot moros y cristianos recipe (black beans and rice) the island-style perfect side dish.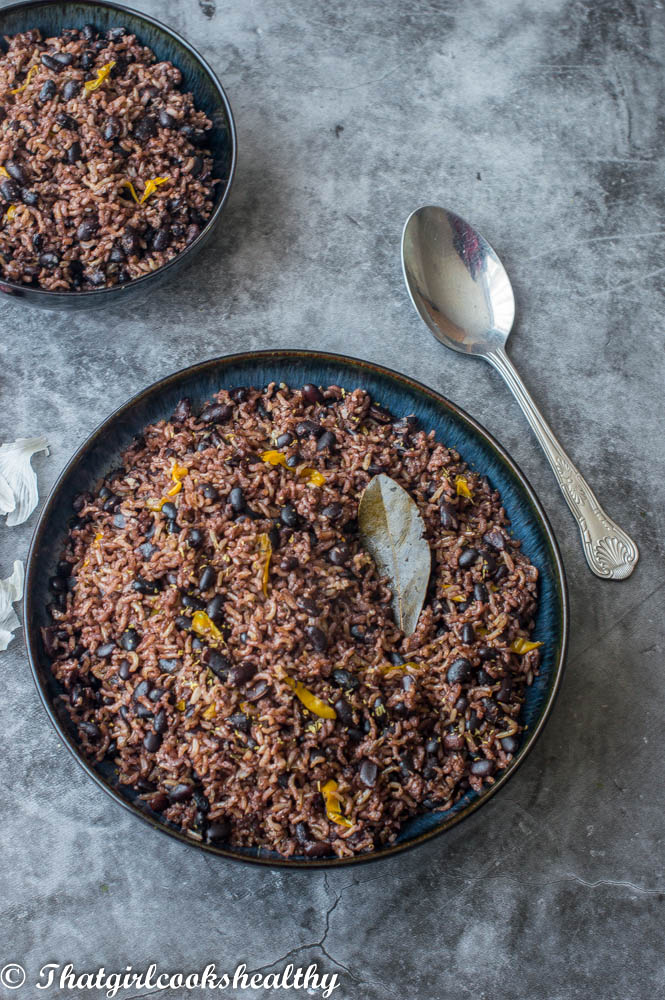 Cooking quinoa in the Instant Pot is so easy! It means no more babysitting the pot, no more sticking to the bottom, and perfect fluffy quinoa every single time!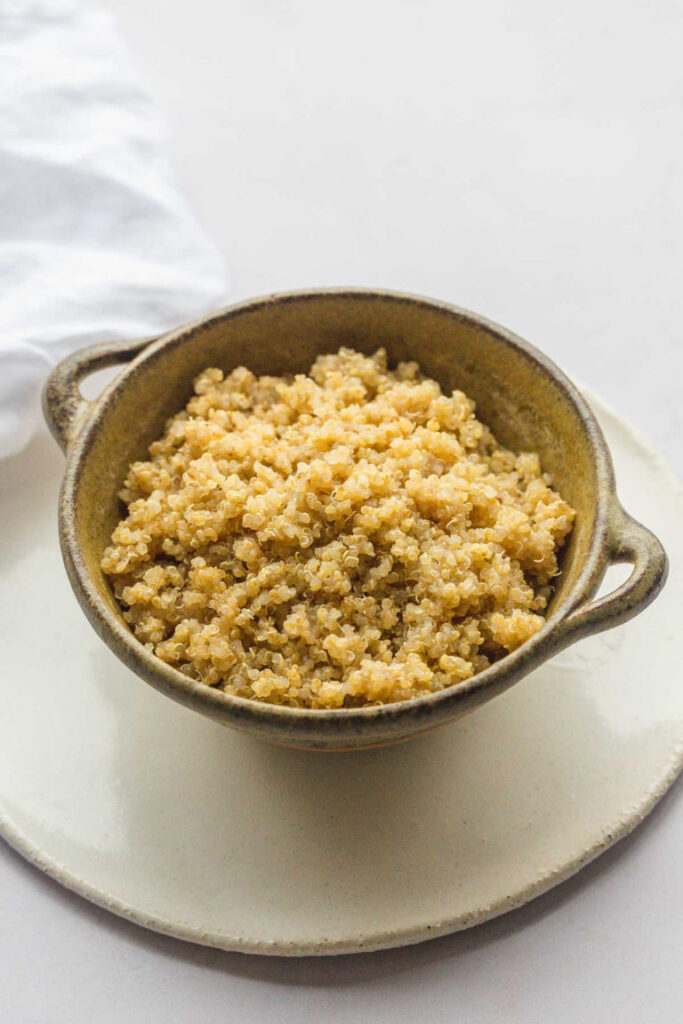 This yummy chili is healthy, delicious and perfect for cold nights. Plus, this is one of my favorite Instant Pot vegan recipes!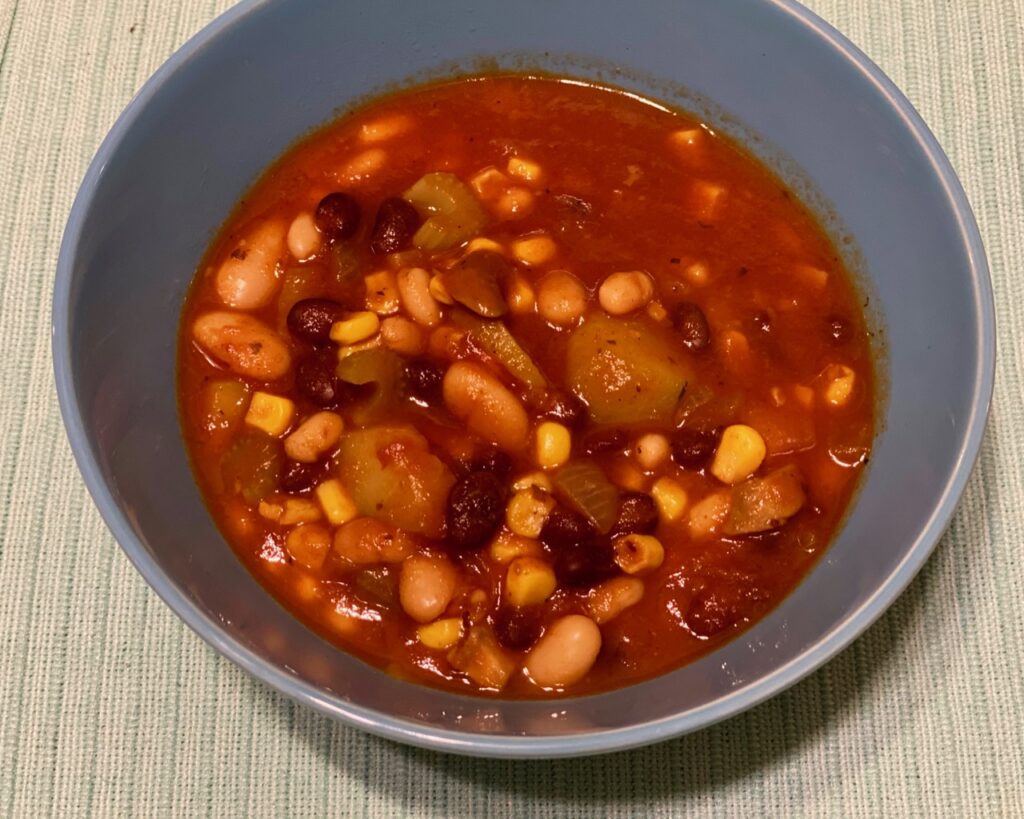 Japchae – Vegan & GF Korean Glass Noodles | Enhance Your Palate
These vegan japchae Korean glass noodles make a hearty meal option when combined with vegetables and tofu. Whipping them up in an Instant Pot is quick and easy. These japchae noodles are loaded with tons of flavors.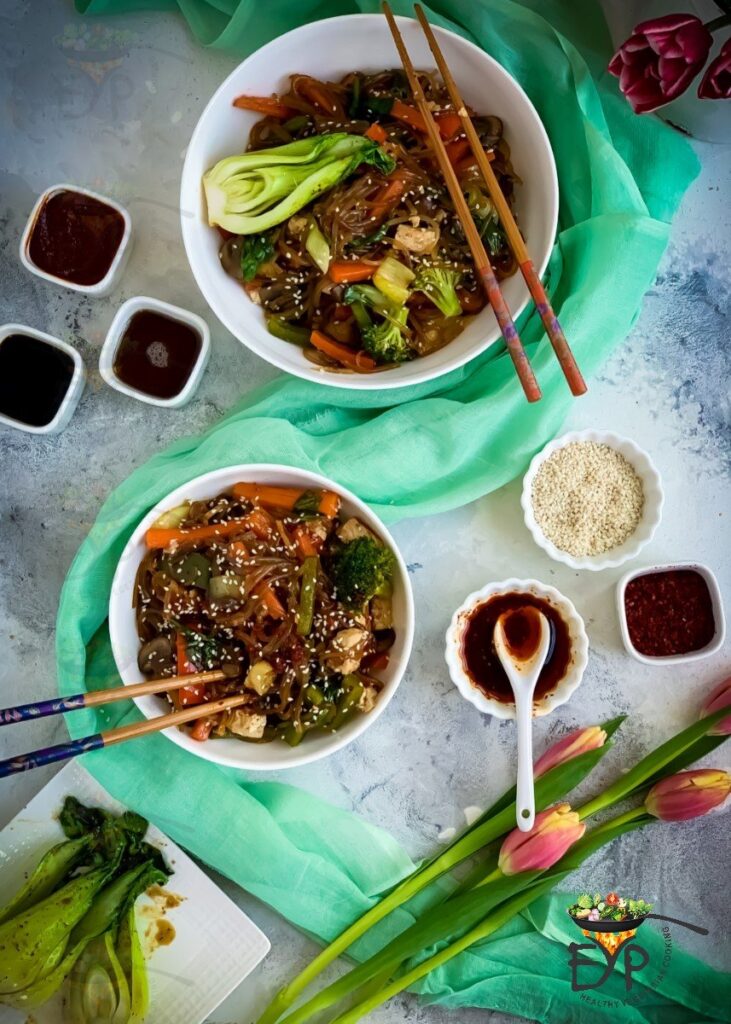 Looking for plant-based diet recipes that are fast? Look no further! Sloppy Joes are a dinner time classic for a reason…they are fast, cheap, and delicious. How can you beat that? This recipe is all about making them faster (cooks in under 30 minutes) and healthier (did I mention they are vegan?).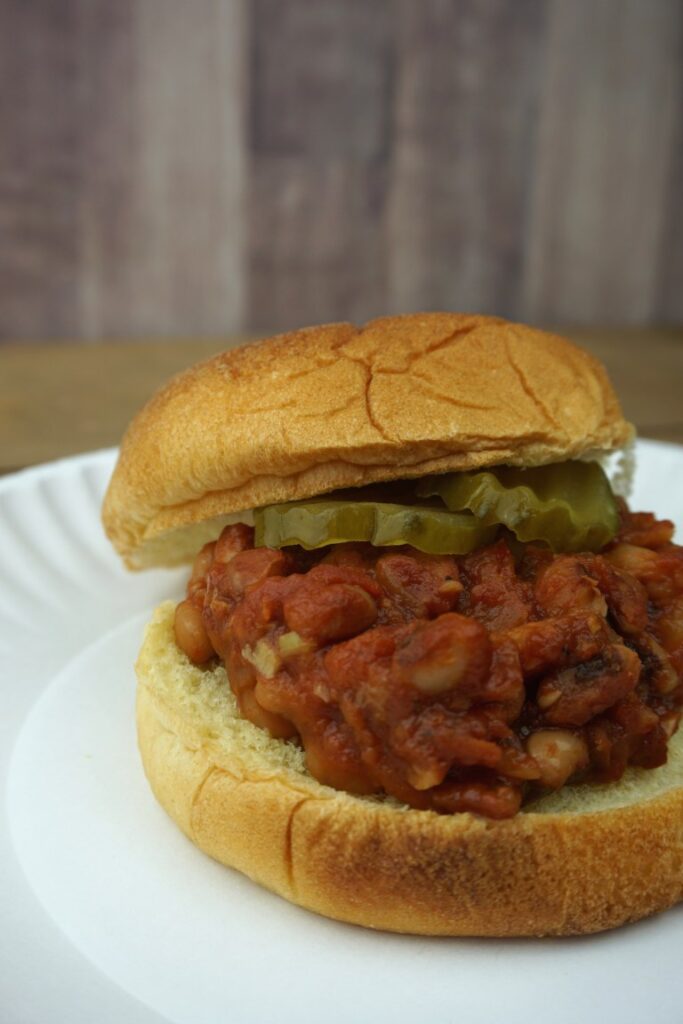 Easy roasted sweet and spicy Instant Pot cauliflower. It makes the perfect side dish to accompany any meal, it's naturally gluten-free, vegan and great for meal prep.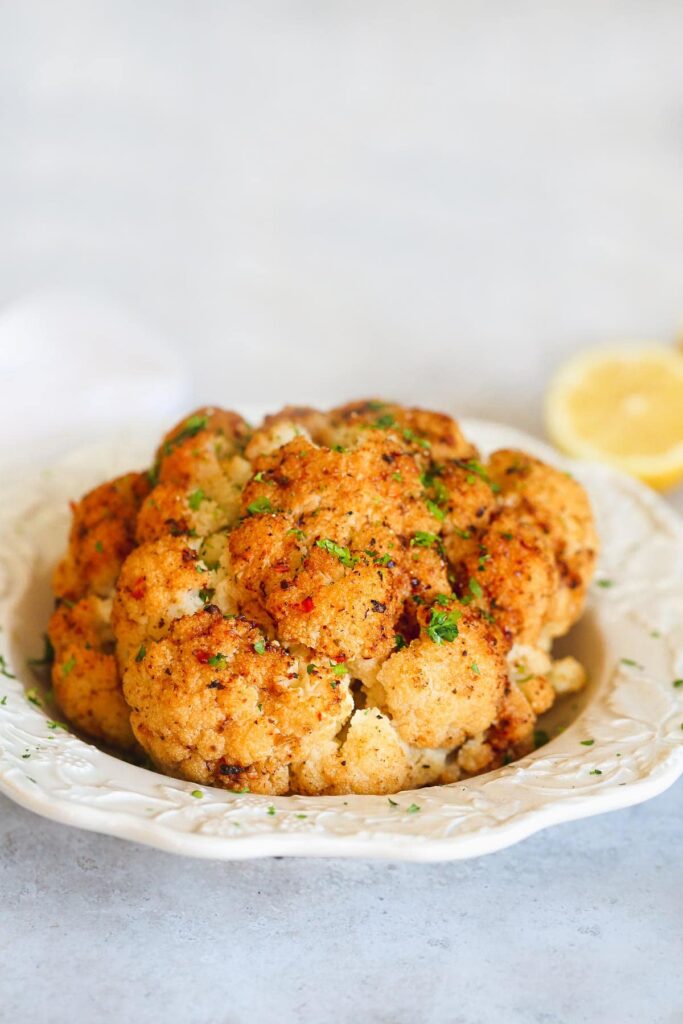 Vegan Palak Paneer (Palak Tofu) | Instant Veg
This vegan palak paneer blends the sweet taste of spinach with invigorating ginger, garlic, and spices. To make it vegan, paneer cheese is replaced with tofu. Making it is a snap when you use the Instant Pot!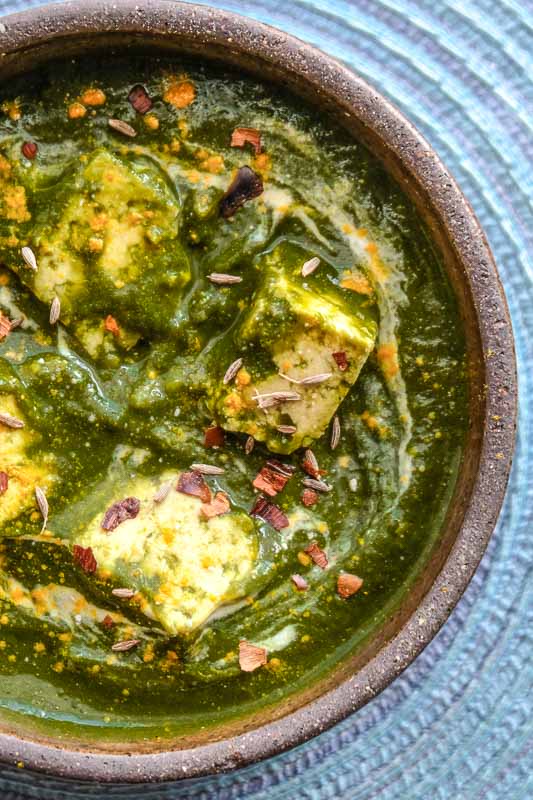 Give These Plant-Based Instant Pot Recipes a Try!
The Instant Pot is a favorite kitchen tool that works as wonderfully for plant-based meals as it does for meats. In fact, eating plant-based diet recipes is a lot more convenient when you have a machine like the Instant Pot that makes preparing your everyday staples much faster.
Let these vegetarian instant pot recipes inspire you to get really creative in the kitchen with plant-based ingredients, such as grains, beans, and veggies in order to make healthy, easy meals in no time.
More Posts to Read: