These delicious Mexican appetizers will make your taste buds dance and are the easiest way to turn any occasion into a fiesta.
Mexican food is addictive. Between the cheese, the tomatoes, the spice, and all the other yummy flavors, what's not to love? 
These taquitos, guacamoles, salsas, and more might just fill you up and replace dinner altogether. If you have guests coming over, they'll please the whole crowd—there's something for everyone in this collection of Mexican appetizer recipes.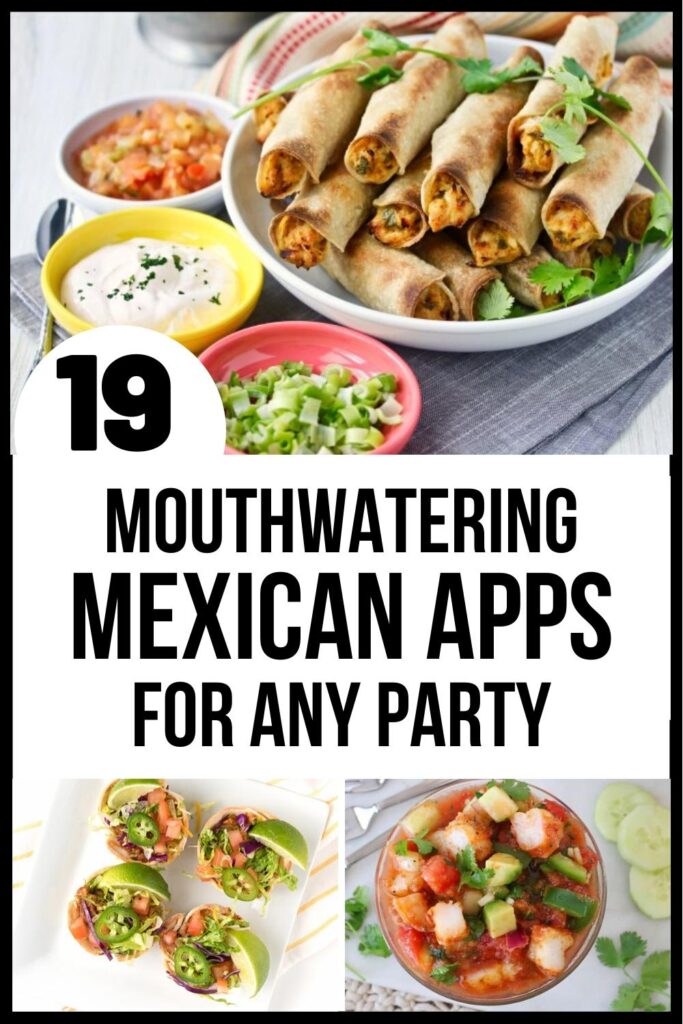 What Are Some Mexican Snacks?
A few of my favorite classic Mexican snacks include:
Tortilla chips and dip (queso, guacamole)
Chips and salsa
Nachos
Here's a list of Mexican appetizers, many of them a twist on beloved classics.
Mouthwatering Mexican Appetizers
What are some Mexican party food ideas? Whether it's a holiday, game day or another event, these easy crowd-pleasing appetizers know how to deliver on a good time.
Whole30 Barbacoa Beef & Plantain Sliders | Cook at Home Mom
These crispy fried plantain slices are fantastic enough on their own. Top it with some incredible barbacoa beef, smashed avocado, and pickled onions…you take it to the next level!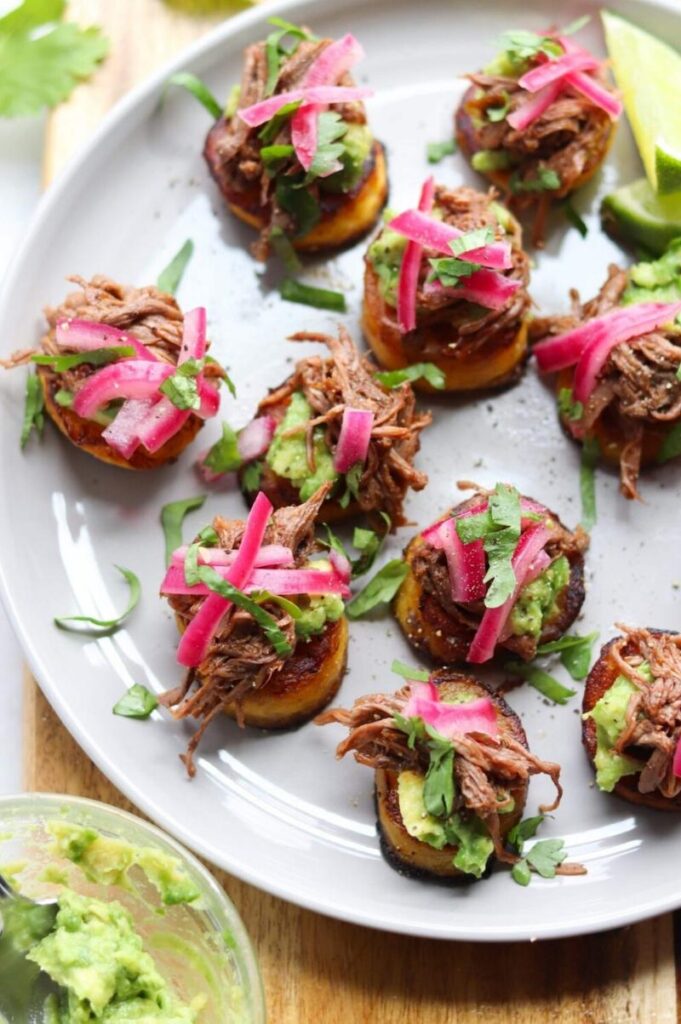 These easy-to-make pinwheels can be made the day before your party to save yourself some time (and stress) on party day. Keep them chilled in the fridge until it's time to serve and don't leave them out on your appetizer table for too long without getting those leftovers back in the fridge.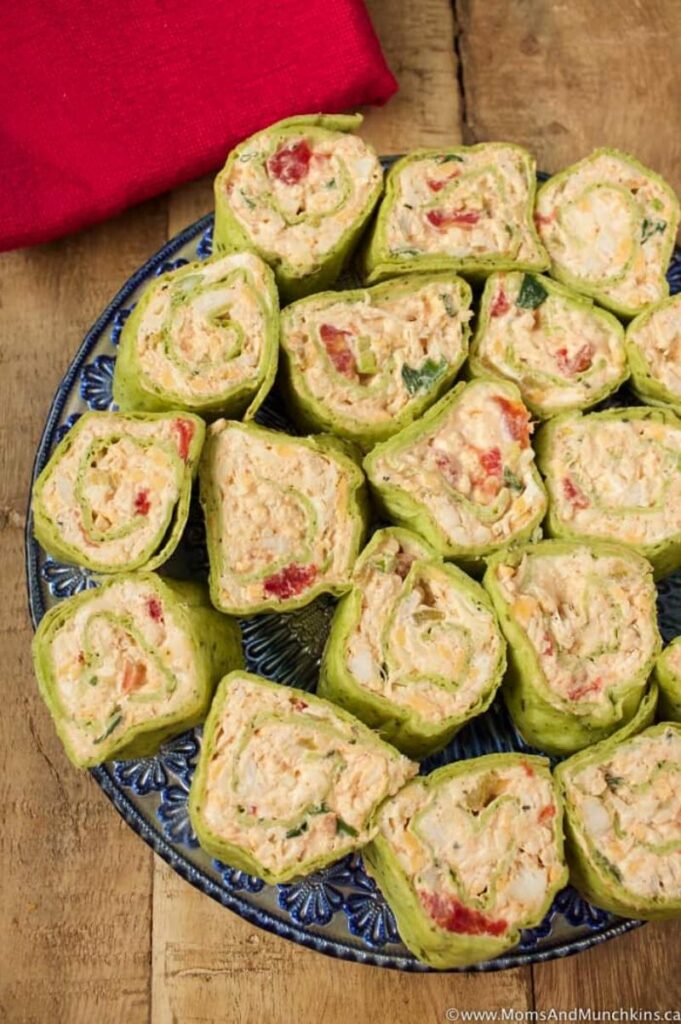 Fresh tomato salsa uses Roma tomatoes grown in the garden (you can use store-bought if you don't grow them yourself). This easy homemade salsa recipe is ready in minutes with tomatoes, onion, green bell pepper, cilantro, and red pepper flakes. Serve with chips or as a garnish on top of other dishes.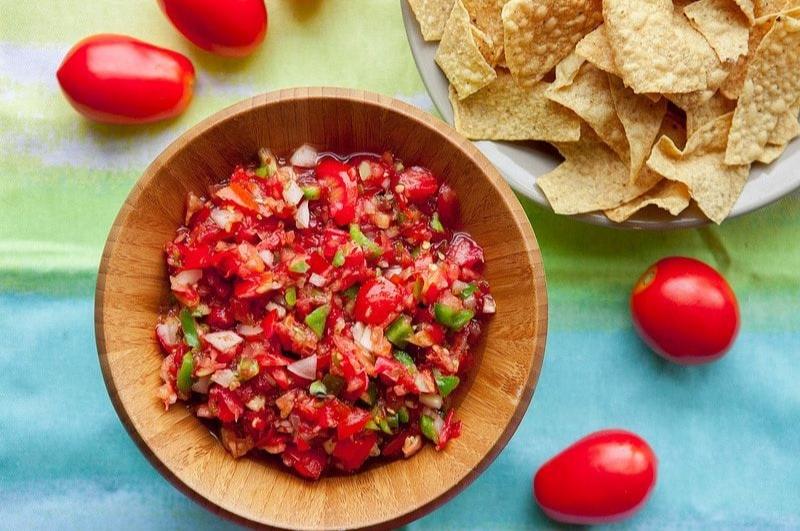 Who needs 7 layers anyway, right? These 4 layers are just the right amount. Sometimes less is more, and that's definitely the case with this scrumptious dip.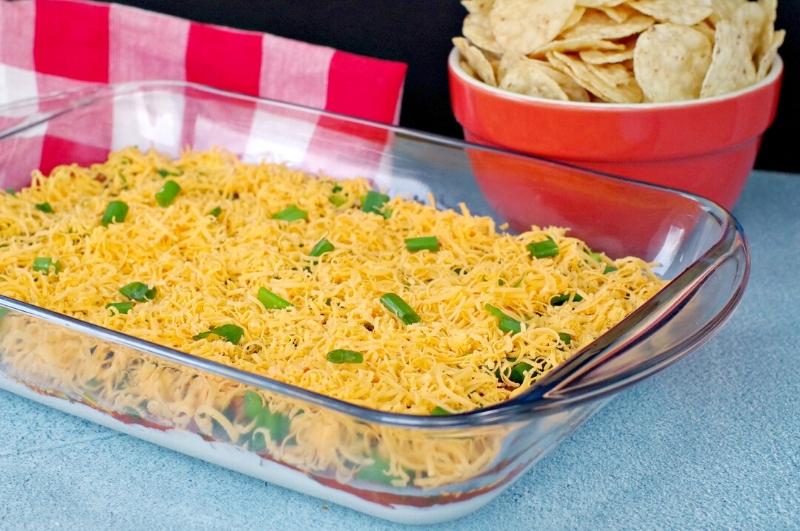 Use homemade sweet potato chips as the base of these nachos. Add black beans and any other toppings you love. This recipe is loaded with healthy fats from black beans which will keep you full, satisfied, and guilt-free.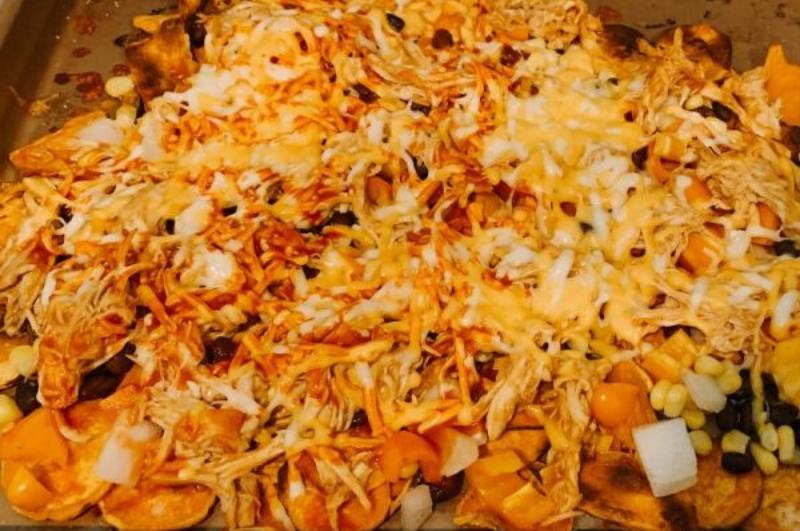 Lentil Stuffed Mini Peppers | Debra Klein
Stuffed mini peppers are ideal for many different occasions and situations. Easy to make, these stuffed peppers are delicious and perfect for a potluck or hosting a get-together.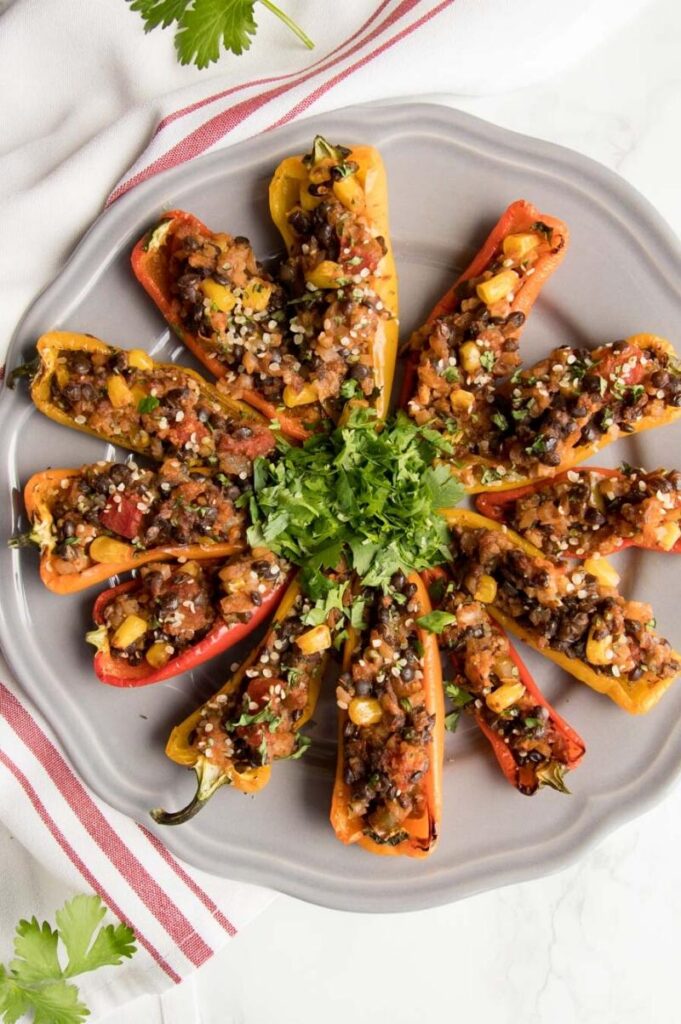 Savor the taste of traditional grilled Mexican street corn. This Easy Mexican Street Corn Salad recipe brings together mayo, cojita cheese, and chili powder and more. This recipe can be made in advance when you are short on time.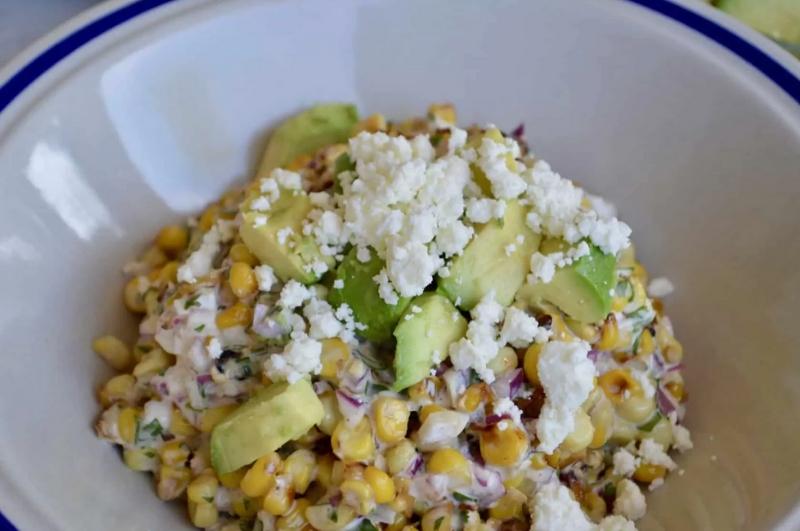 Air Fryer Keto Fried Jalapeños | Keto Focus
Battered and fried in the air fryer until they are crispy and delicious, these Keto-friendly bites disappear in a flash. Gluten-free, low carb, spicy fried jalapenos will be the star at your next potluck or party.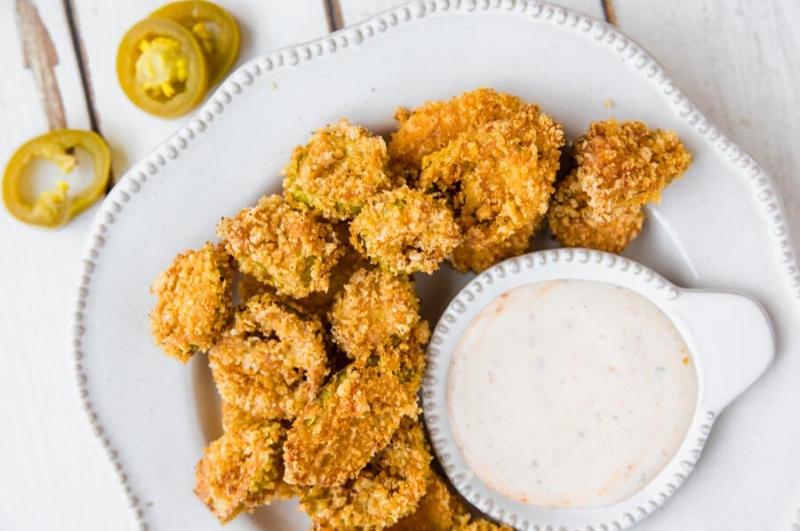 This mango pineapple salsa is full of sweet mangoes, fresh pineapple, and juicy tomatoes. Sweet and savory at the same time, this colorful appetizer won't last long enough to save leftovers.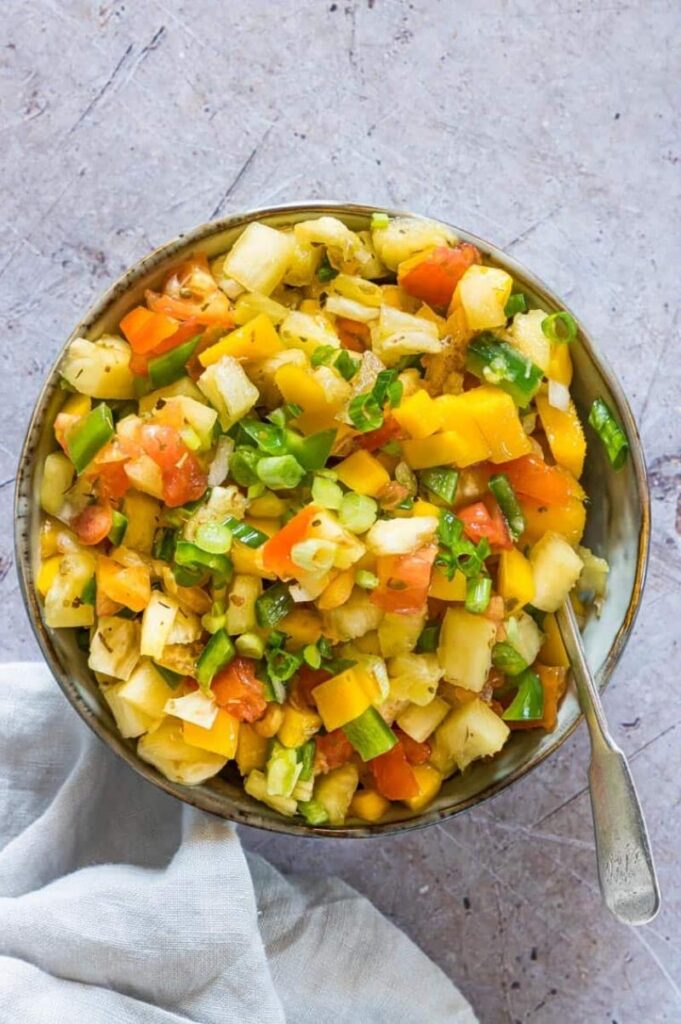 The Best Mexican Shrimp Cocktail Recipe | The Anthony Kitchen
Mexican shrimp cocktail is a perfect party dish. Seasoned shrimp, avocado, tomatoes, and cucumbers come together for an appetizer that satisfies.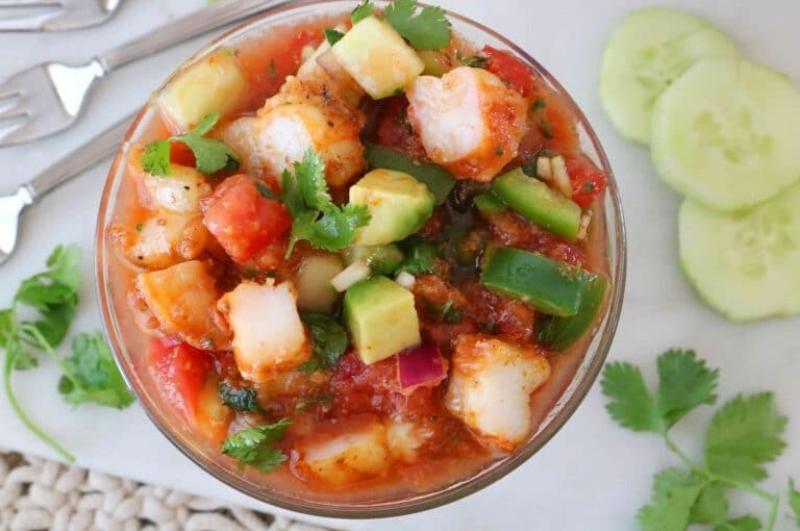 Chicken Enchilada Dip Recipe | Snappy Gourmet
Easy Chicken Enchilada Dip recipe perfect for the Super Bowl or any other party. Serve this flavor-packed dish with tortilla chips for dipping to enjoy all the yummy chicken and cheese goodness.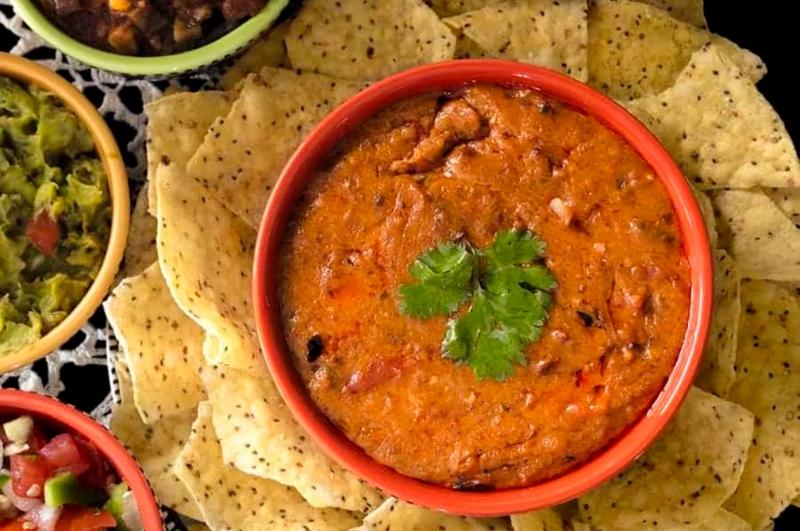 Don't let White Queso Dip be a food that you only enjoy when eating out at Mexican restaurants. Easily make this traditional Mexican dip in less than 10 minutes.
What do you expect from a cheese-filled recipe? Flavor. Quick and easy to make, this dish could be the ultimate topping for nachos or other dishes.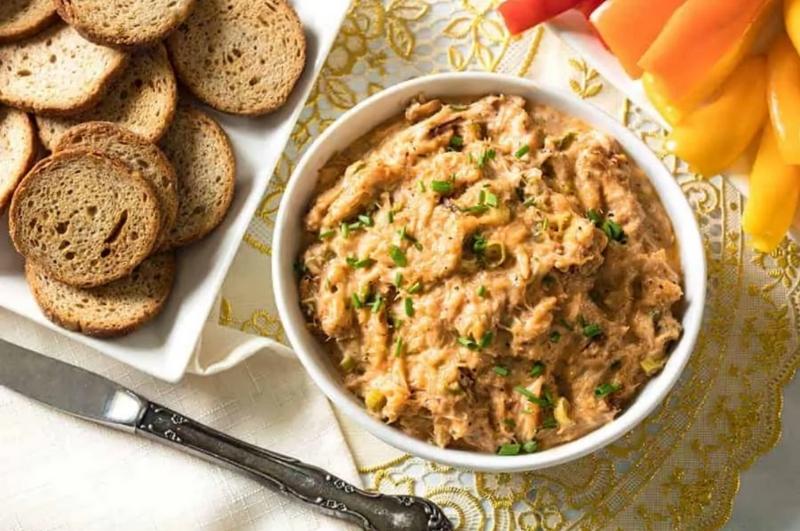 These Nacho Cups are delicious little bites of yumminess with all of the taste of Nachos and none of the grain.
Sweet Potato Bites With Avocado and Shrimp | Pink Fortitude
These sweet potato bites are a southwestern Tex-Mex style appetizer that everyone will love. While the flavor combination of sweet potato, avocado, and shrimp may seem unusual, they will disappear quickly.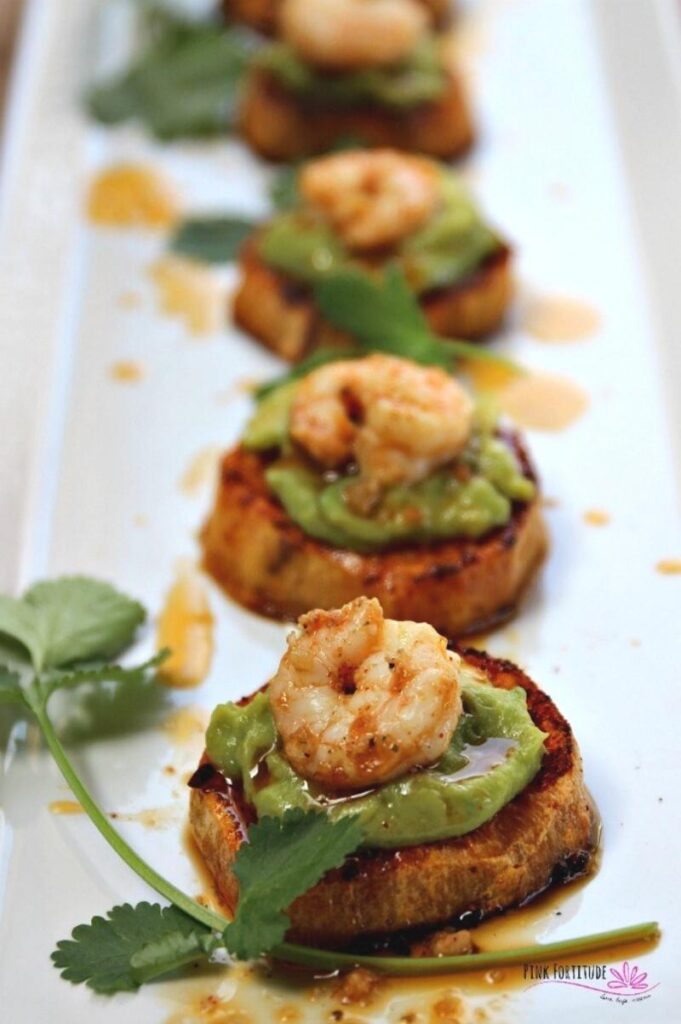 Vegan chickpea fajitas make an easy sheet pan dish perfect for busy nights or potlucks. Mushrooms, onions, and bell peppers round out this colorful, delicious dish.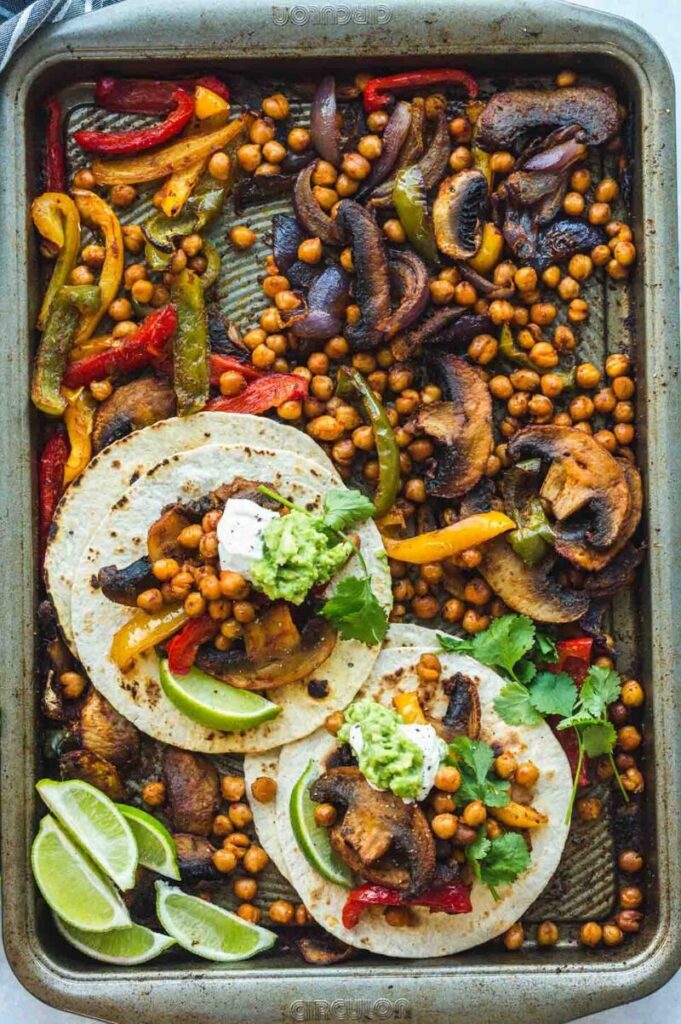 Despite being diminutive, these Mexican bowls are filling. One or two with some sides would be great for a meal. They would be perfect additions to a brunch buffet or any party too.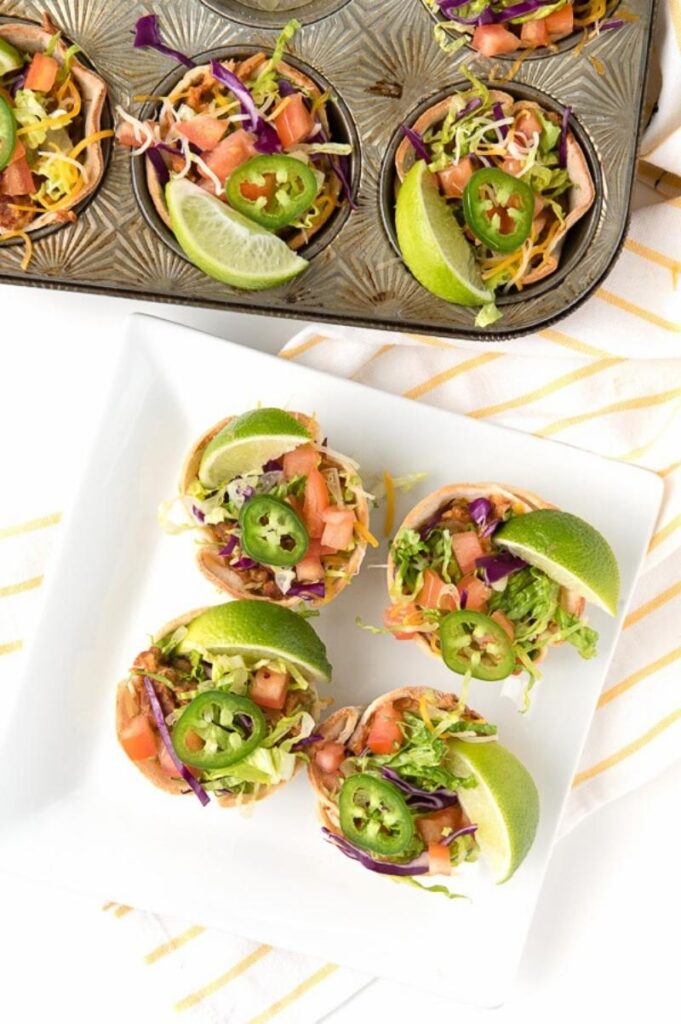 Rotisserie chicken, green chilis and a blend of chilis pack these crispy chicken taquitos with tons of flavor. Serve them with salsa, sour cream (mixed with sriracha if you want), and scallions.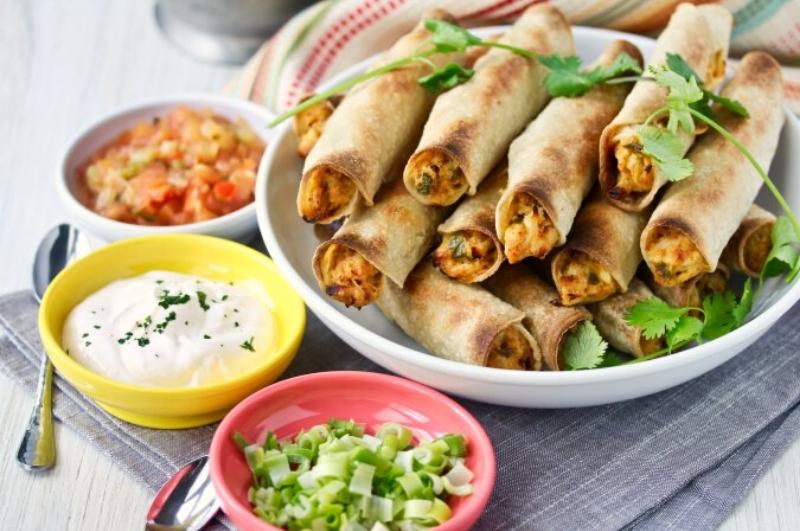 Keto Mexican Cheese & Chicken Stuffed Poblano Peppers | Wholesome Yum
Grab this easy 30-minute recipe loaded with simple ingredients and full of all the delicious Mexican flavors you crave.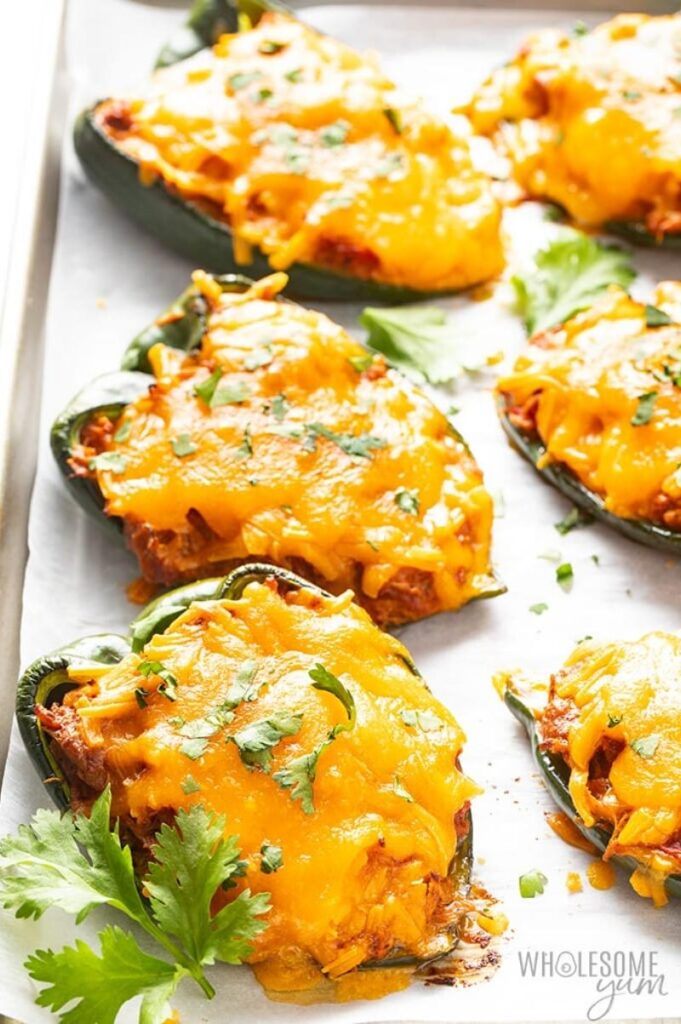 If you find yourself wondering what you should bring to a Mexican party, look no further. Whether you're looking for something light to snack on or something a little heartier, these Mexican appetizer recipes have just what you're looking for.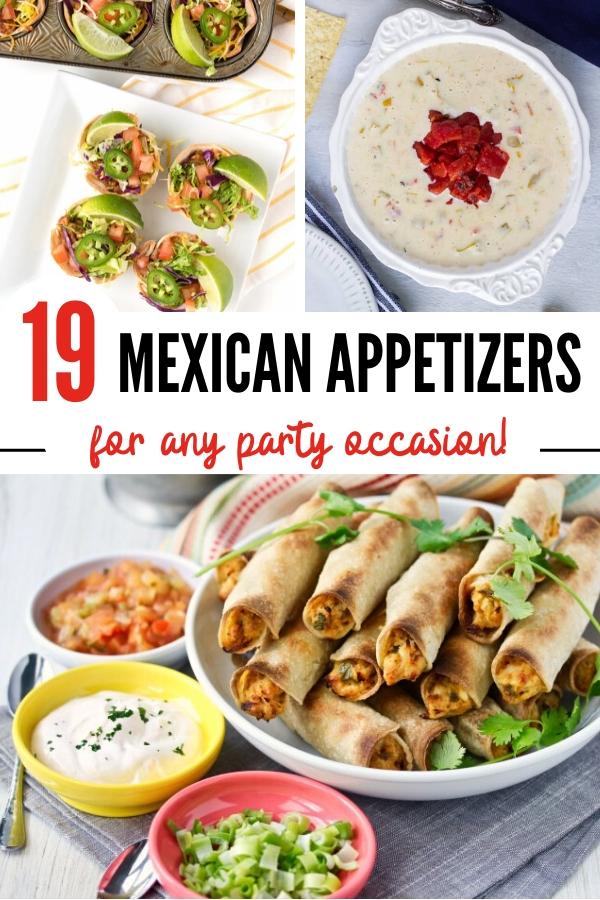 More From One Crazy House: