This summer serve up some hydrating and refreshing summer mocktails that will hit the spot. These festive and colorful non-alcoholic drinks are the perfect way to beat the summer heat. Serve up some drinks at your next barbeque or poolside bash. Your guests will love it, and you probably won't complain either. I know after the long winter most of the states have had, we all can agree, we need to enjoy every warm, sunshine day, that we get this summer season. All of the drinks below are great for any age, from kids to adults, and all ages in between.
What is so wonderful about these summer mocktails is they help you to use up your fruits and vegetables that are perfectly ripe. From cucumbers to strawberries, I have a recipe for you! Even run over to your herb garden and pluck a few leaves from your basil, and toss in a few of these drinks below. You will get to taste the flavors of summer all in your drinks.
Hydrating Summer Mocktails
 Frosty Pina Coladas are a must make for that summer pool party. They are a blend of ice, pineapple, and coconut for a bursting pina colada taste that screams summer.
Check out this S'mores Mocktail! This is perfect for those late evenings where you have been outdoors all day, and want a treat at the end of the night. Instead of a classic s'mores whip up this cocktail. Kids will go nuts for this drink.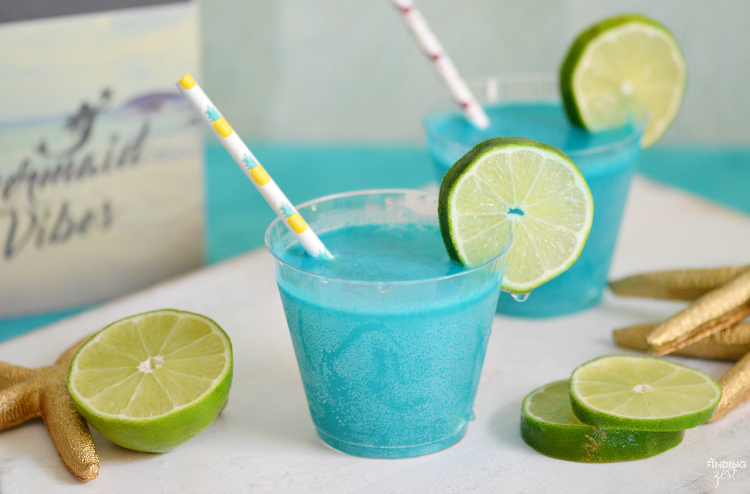 Serve up this Tropical Mermaid Punch and watch adults and kids swoon of the sweet flavors. Pina colada mix, lemonade, sparkling water, and more are what makes this drink so refreshing and full of zing.
Virgin Banana Daiquries would be a fun one to whip up for a summer evening by the bonfire. Just three simple ingredients is all you need for this tropical drink.
If you like green tea, try out this Frosty Coconut Mint Green Tea Mocktail. You get the benefits of the green tea and coconut water which makes this a super powerful drink for hydration this summer.
Stay Hydrated With These Summer Mocktails
My mouth is salivating over this Blackberry Lemon Spritzer. Not only is it gorgeous to look at but I can image the hint of tart mix with the sweet blackberries.
 DharmaRita is a very vibrant and perfectly sweet strawberry mocktail. Cool off on a warm summer day with this delightful mocktail.
Grab that watermelon and whip up this Watermelon Mojito Refresher. What a hydrating and refreshing drink to serve up. This is Whole30 approved and no added sugar, so it is a pretty healthy drink to serve.
If you are a fan of grapefruit, check out this Texas Grapefruit Mocktail. This drink packs a little citrus tang, but it leaves you coming back for more.
A Shirley Temple Mocktail is great any time of year. Deliciously sweet, a bit fizzy, and so tasty, everyone will want a sip.
Here is a Non-Alcoholic Copycat Pain Killers recipe, for those who love the flavor, just not the alcohol. Pineapple, orange, and coconut make this drink full of tropical flavors. This is a copycat recipe for Cheddars.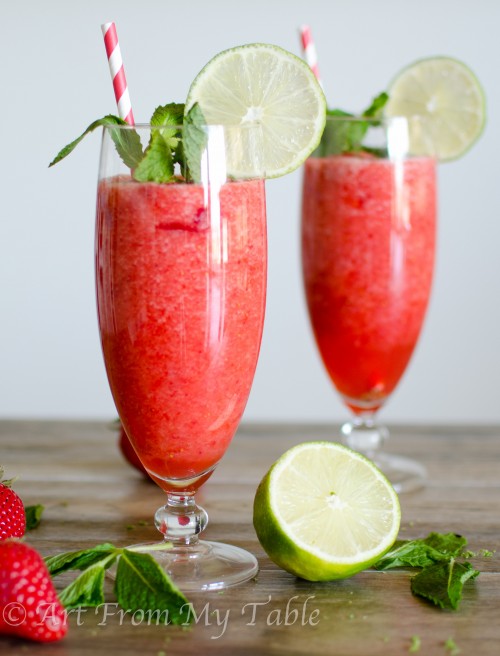 Another perfect one is the Strawberry Mojito Mocktail. Just 4 simple ingredients and a perfect way to use up those deliciously ripe strawberries.
You get that mix of tart and sweet in this Blueberry Lemonade Mocktail. It will be the talk of the party if you serve this up to your guests.
This Melon Spritzer gives you that melon flavor in a drink that truly will revive you after a long hot day in the sun. Great for serving up after a beach day with friends.
Another tropical drink is this Pineapple Breeze Mocktail. Fresh pineapple, coconut milk, and a few other ingredients make this drink magical down to the last sip.
What is your favorite Summer Mocktail to serve up?