Nothing is more inviting than a hot, steamy shower to start or end your day. That is, until you step in and realize that your shower is a hot mess. Mold on the shower curtain… hard water stains on the faucet. How did it get like this? Don't freak out. The good news is that it won't take as long as you think to get your shower in tip-top condition again. These shower cleaning tips require little elbow grease, but they'll make your shower shine. Let's get started!
Shower Cleaning Tips to Make Your Bathroom Shine
After you clean the shower door and rinse it, use a squeegee to remove all the water for streak-free glass.
via It Happens in a Blink
If you're prone to migraines from strong cleaner fumes in closed spaces, you may want to use a steam cleaner on your shower instead. Yes, it really works!
via Simply Designing
Confused about how to clean your shower curtain liner? So was I! As it turns out, you can just throw it in a gentle cycle in the washer. Don't put it in the dryer, though!

Check out how they got their shower door to sparkle – the transformation is amazing!!
via DIY Budget Girl
Need to scrub your grout while avoiding toxic fumes? This homemade tub, tile and grout cleaner is just what you need.
via Popsugar
This is, hands down, the best shower cleaner I've ever tried. Half Dawn (the blue kind!) and half vinegar… absolutely no scrubbing.
via One Good Thing by Jillee
Some have had similar luck with Mrs. Meyer cleaner and vinegar in equal parts. Whatever works, I say!
via The Bold Abode
Make it even easier by putting your favorite cleaning solution in a dish or shower wand. Spend a minute or two cleaning up after your shower and you'll never have to scrub again.
via Popsugar
Put Rain-X on your shower door to keep those soapy water droplets from drying on the glass. Doesn't that look better?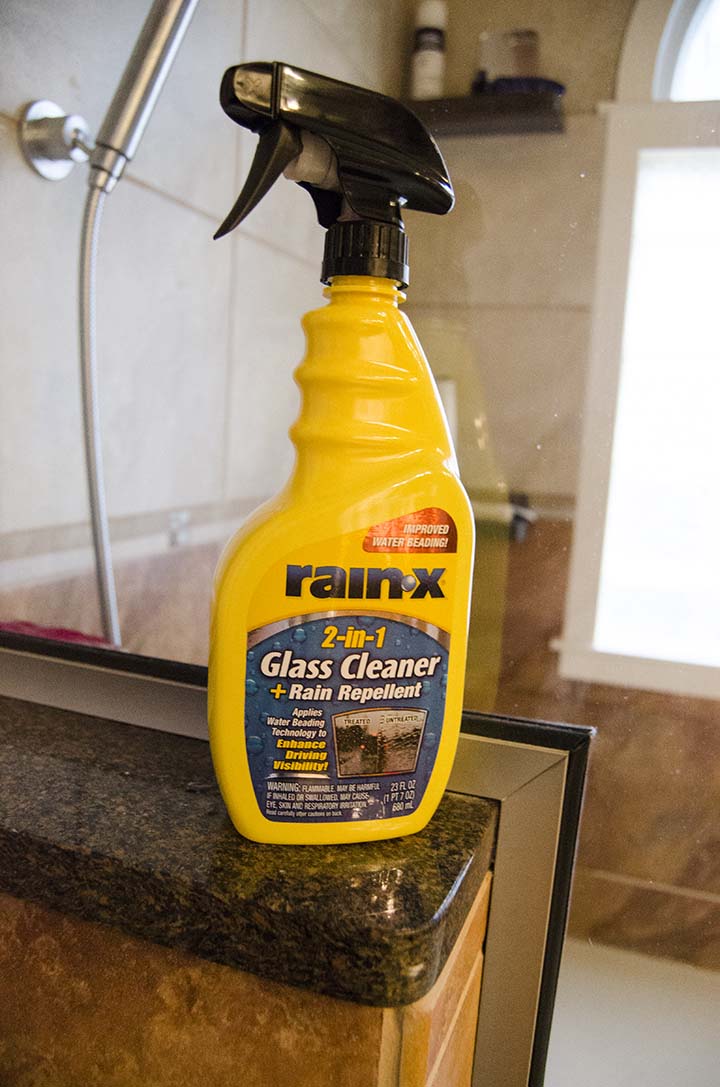 via Unoriginal Mom
Use a rubber band to secure a plastic bag of vinegar over your shower head to get those mineral deposits off. Let it sit for at least an hour.
via Coupon Closet
Know you have some scrubbing to do in order to get that tile clean? Put a scrub brush on your drill… or have your SO do it. Any excuse to use the power tools, right?
via Mashable
Does your shower curtain bunch at the bottom? If it does, it's a breeding ground for mildew. Cut it so that it hangs just below the edge of the bathtub to prevent bunching.
via Cosmopolitan
And apparently, if you wash it with salt when you first buy your shower curtain, you'll never have to worry about mold in the first place.
via Hometalk
And don't forget that organizing your kids' bath toys can go a long way towards preventing clutter in your shower!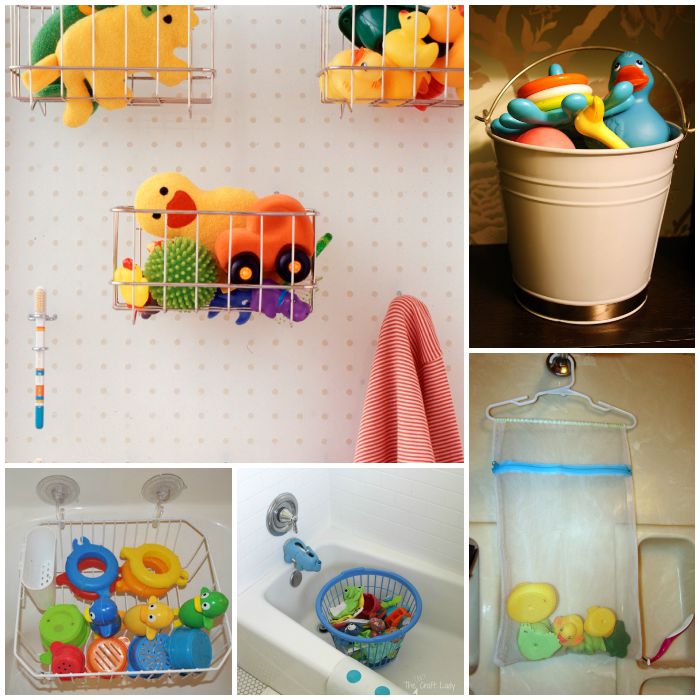 via One Crazy House
Shower door tracks can often get SO GROSS! Get rid of the gunk with vinegar, a toothbrush and some q-tips.
via Centsable Momma
Use a lemon to get rid of hard water stains on your shower faucet. Bonus: Your shower will smell amazing!
via HOMEDIT
Make the rest of your bathroom sparkle, too. Our toilet cleaning tips will change your life!