If you're looking for some simple upcycled furniture hacks, you've come to the right place. These tips can take old furniture and have them looking brand new again!
It's time to start throwing away things that we don't need anymore. What about, instead, we reuse them for other areas of our homes? If you're curious about the possibility to reuse and upcycle furniture, there's probably a way that you can make it a reality.
Even the oldest furniture can be given new life! You just have to have the vision to make it happen!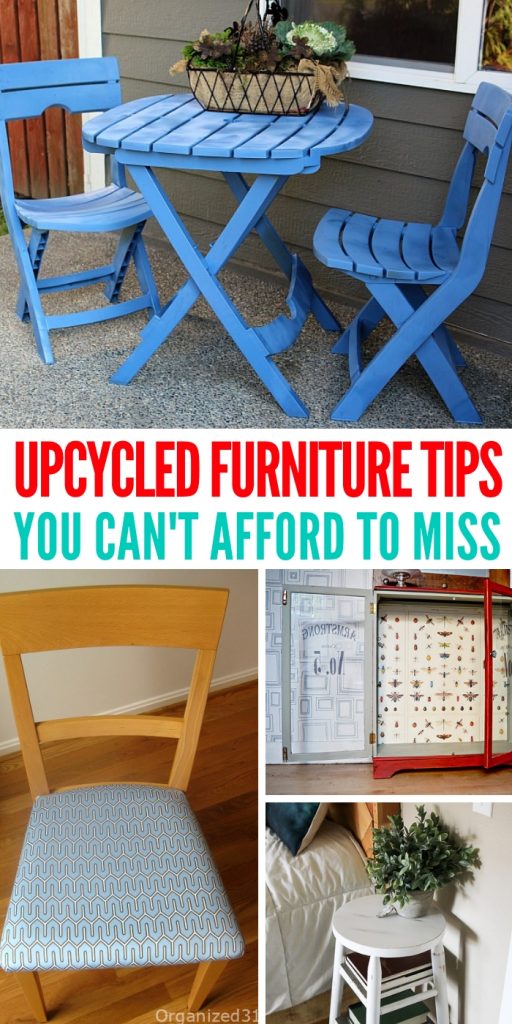 Upcycled Furniture Hacks Every House Needs
Have an old barstool just sitting around the house? Make it into a nightstand instead!
Don't throw out furniture with a few scratches and nicks! Instead, give it a fresh coat of paint!
Love to find good deals at a garage sale? Turn that old table into something brand new easily!
Even old tables can live another life! This table was going on the curb…but then this vision was created to totally transform it!
Sometimes, just a little bit of chalkboard paint can go a very, very long way.
That patio furniture has more life than you're giving it credit for! These patio sets are the proof of that!
Did you know that you can recover table tops using vinyl floor? This transformation is incredible!
This table got new life with a simple application of mod podge! And that's something that we all probably have handy in our homes!
If you have a piece of furniture that you love, you have the power to upholster it yourself! This tutorial shows you how!
Sometimes the best upcycled furniture are the thrift store finds. A few bucks and some paint, and it's as good as new.
Kitchen tables come in all varying shapes and sizes. This old butcher block proves that it was meant to be a kitchen table in another life.
Even covering up some furniture blemishes with decorative paper is an option! Who knew?!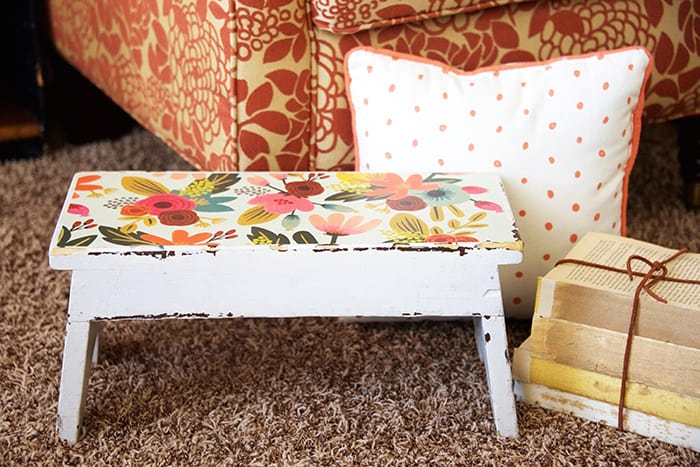 See how simple it can be to take the furniture that you own and make it look new again?
Think about all that money that you can save just by painting it or turning it into something else for your home. If you have a vision, you can absolutely create it!
What types of things have you done to upcycle furniture in your home?