There's no better way to cool down in the summer than with a sweet frozen treat, or more specifically, a decadent ice cream pie. From refreshing and fruity concoctions to decadent chocolate and caramel desserts, you're sure to find an ice cream pie recipe here that'll make your mouth water.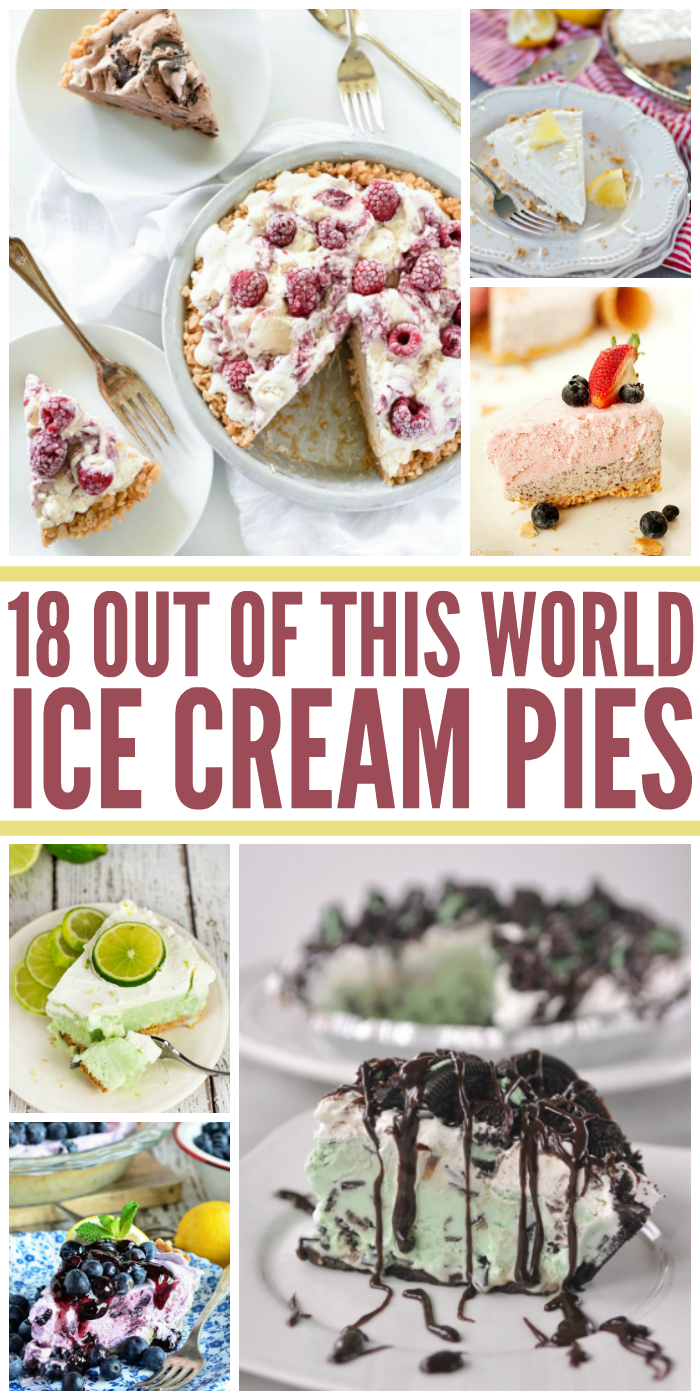 Mouthwatering Ice Cream Pies
Do you have 10 minutes to spare? Of course you do! Why not spend those precious minutes making this ah-mazing Strawberry Cheesecake Ice Cream Pie for dessert? You can thank us later.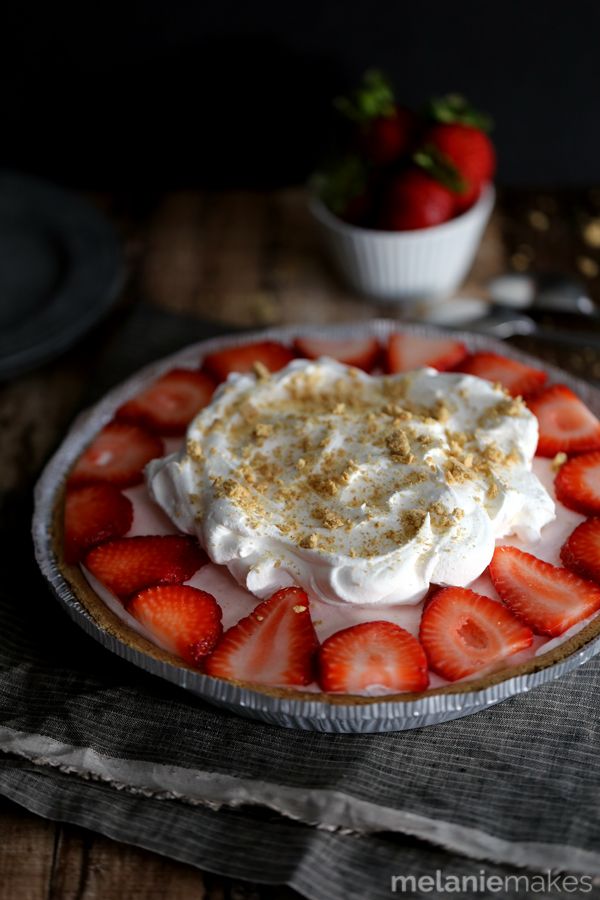 This Frozen Somoa Pie is a caramel lover's dream. If you love the famous cookies, just wait till you try this pie. Heaven.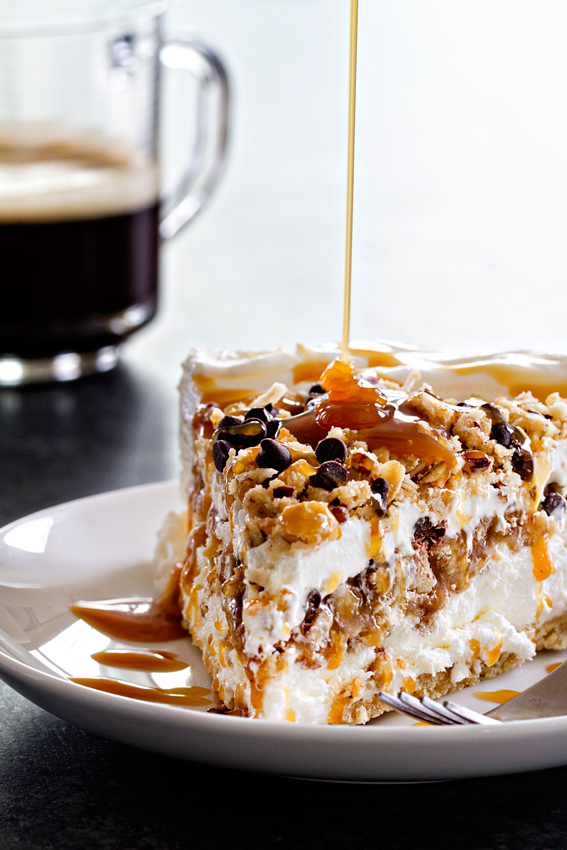 Okay, so it's not exactly ice cream, but I guarantee this Blueberry Yogurt Pie will be just as tasty and refreshing when it's frozen. A lemon shortbread crust filled with creamy blueberry yogurt – what's not to love?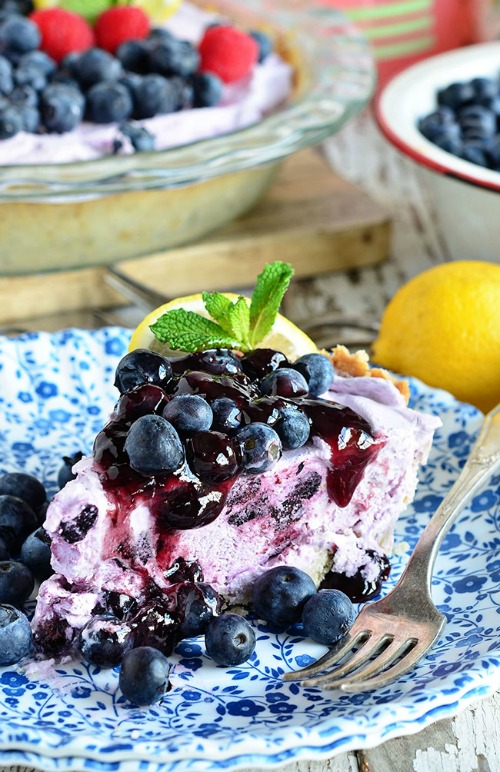 Let the kids whip up this super simple 4-ingredient Ice Cream Pie with Peanut Butter Krispie Crust. The great thing about this is that you can easily change it up depending on your favorite ice cream flavor.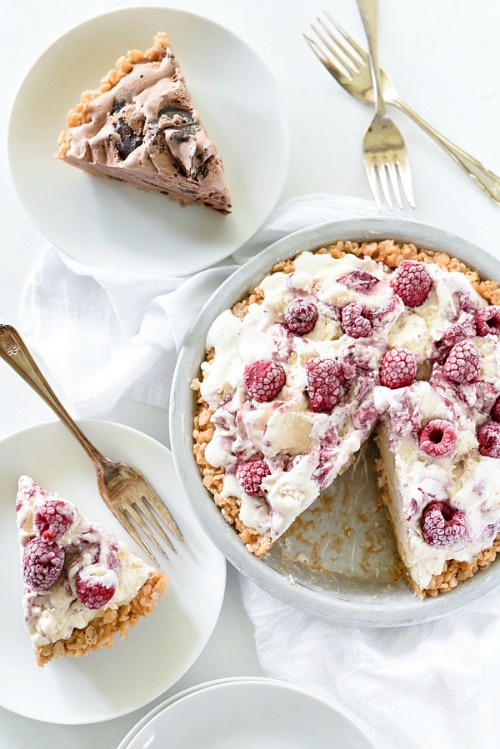 I'm a total sucker for lemon, so when I saw this No-Bake Frozen Lemon Cheesecake, I knew I had to make it. Cool, refreshing… delicious!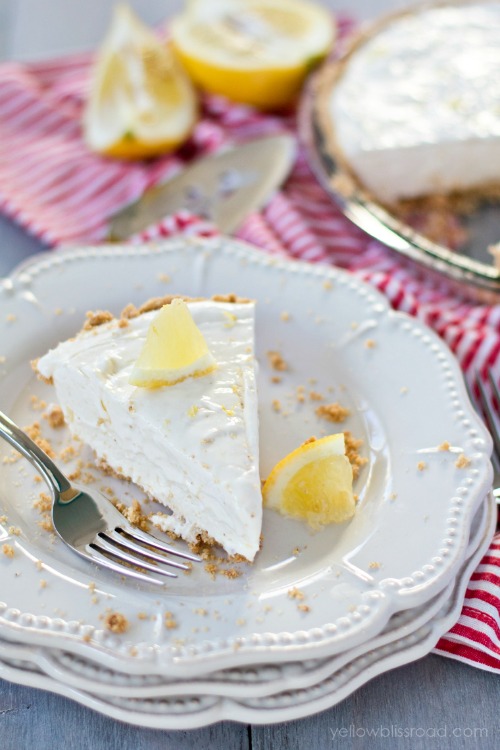 We're completely obsessed with Nutella here at One Crazy House, so we just couldn't pass on Homemade No-Churn Nutella Chocolate Chip Ice Cream Cheesecake. The chocolate hazelnut crust is to die for.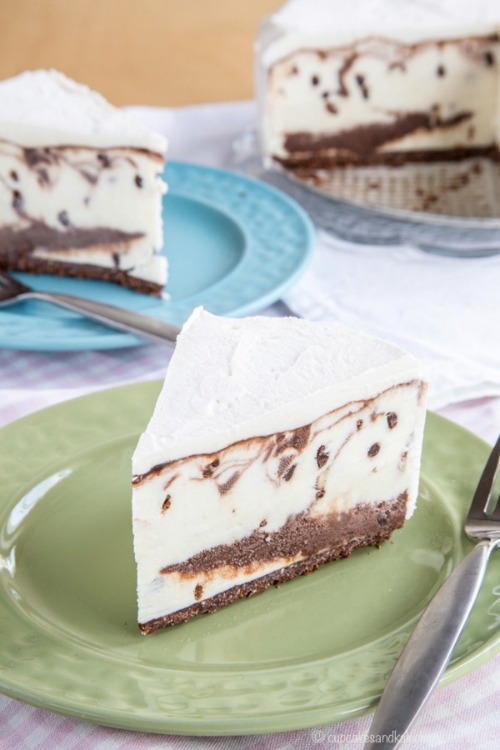 Get all the flavor of a banana split in one family sized dessert. This Banana Split Ice Cream Pie will quickly become a summer staple for your family!
For an easy, no-fail dessert for a summer party, try this 3-Ingredient Salted Caramel Truffle and Chocolate Fudge Brownie Ice Cream Pie. It uses all ready-made ingredients, so you can pull this dessert off in just 10 minutes or less.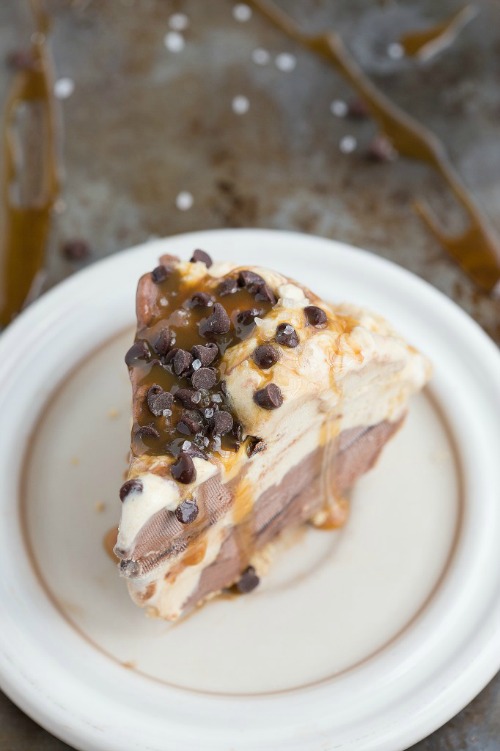 Peanut Butter and Jelly Ice Cream Pie is like the adult version of your favorite sandwich as a kid. I think I'll try it with strawberry jam!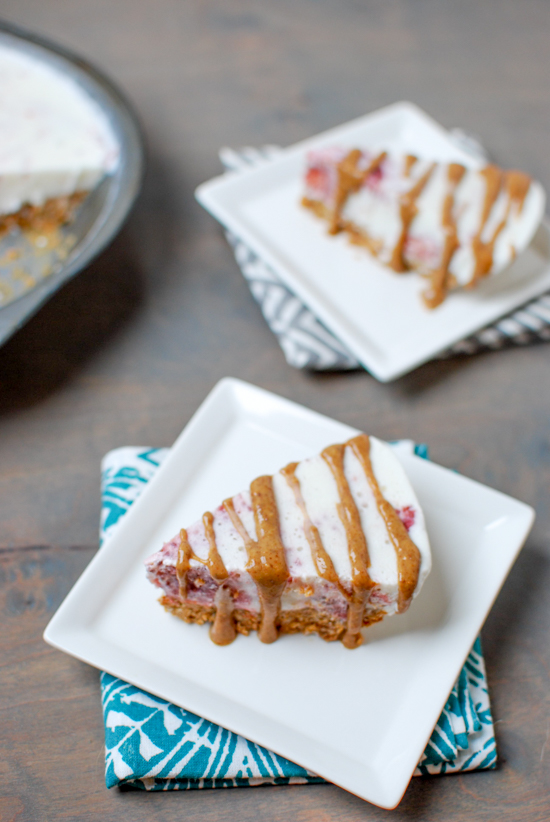 This German Chocolate Ice Cream Pie combines all the mouthwatering flavors of a German chocolate cake into a decadent frosty pie.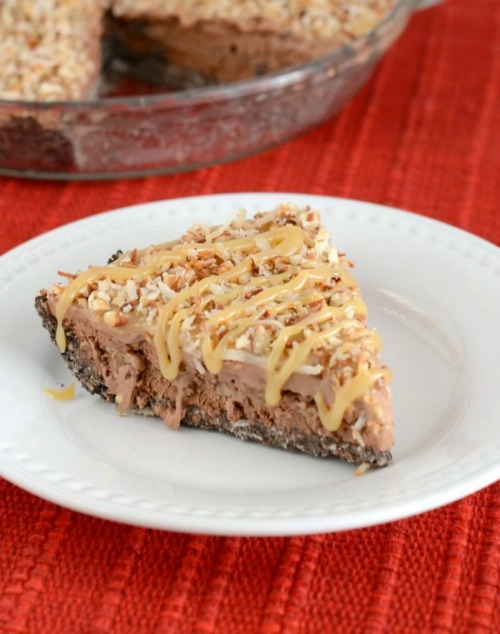 Okay, so it's not exactly healthy (since it is ice cream pie and all), but the kids will love this Fruit Smoothie Ice Cream Pie packed with strawberries and blueberries and served in a waffle cone crust. You could also try different fruits… I bet peaches or blackberries would be amazing, too!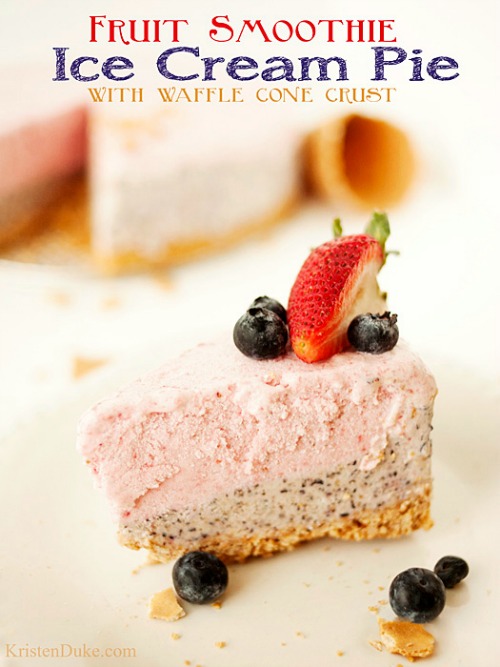 Cherry cheesecake is a classic dessert. Put a twist on it with this Cherry Cheesecake Ice Cream Pie. It's the perfect dessert to serve after a cookout with the family.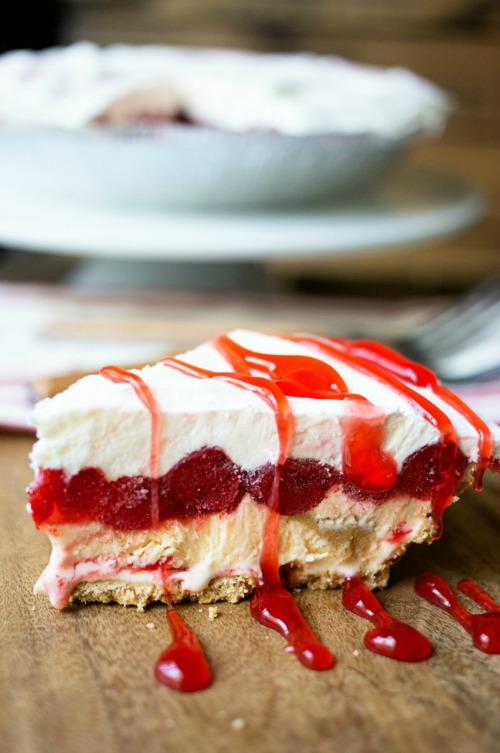 I don't know about you, but I can eat minty desserts all year round. So don't wait for St. Patrick's Day or Christmas to serve this Grasshopper Ice Cream Pie. Make one today! You won't regret it.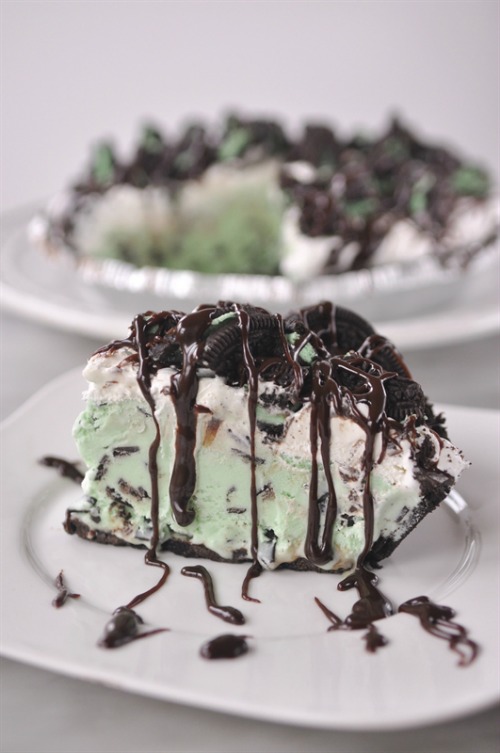 Pink Lemonade Ice Cream Pie is almost too pretty to eat. Wouldn't it be perfect for a baby shower for a little girl, or a bridal shower?
This Oreo Ice Cream Pie is loaded with crushed Oreos, pecans and chocolate syrup. You can't go wrong with those ingredients, can you?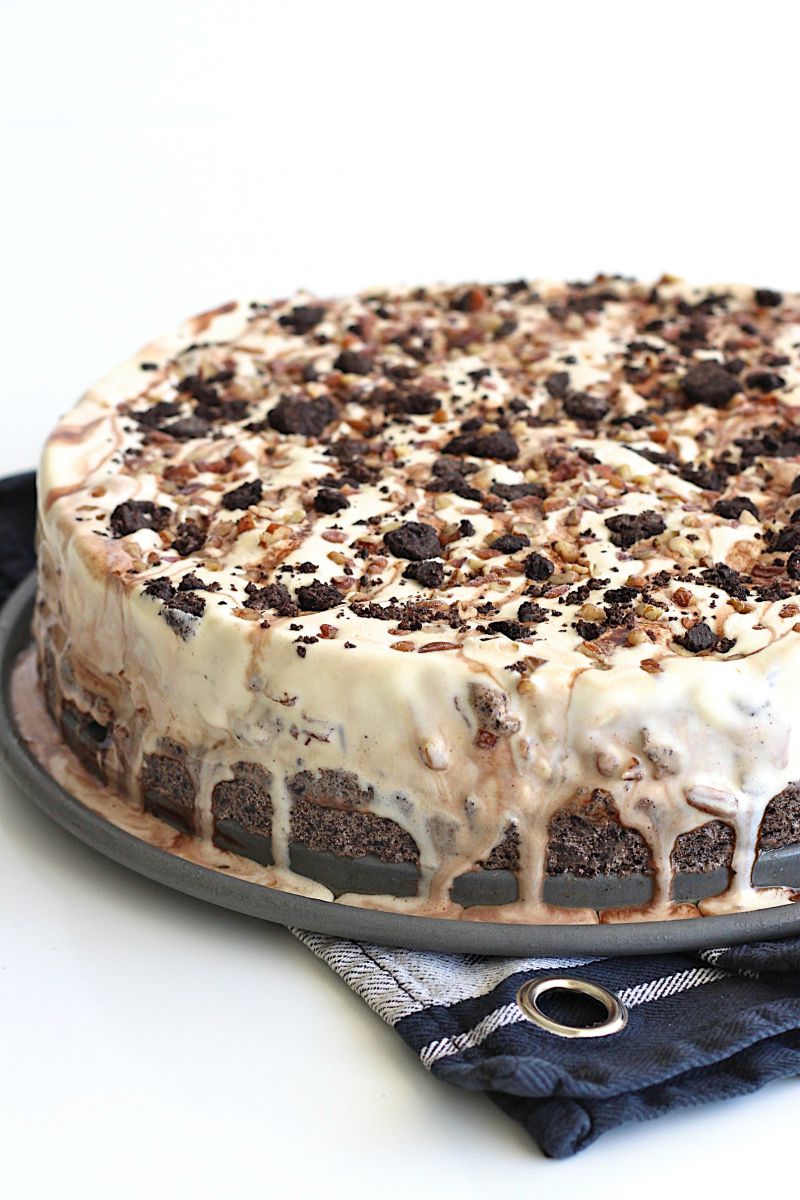 Grownups only need to get in line for a boozy (or not) Frozen Margarita Pie.
The hard chocolate shell on this dessert will remind you of one of your favorite childhood treats: Drumsticks! See how this Drumstick Ice Cream Pie compares to the handheld version.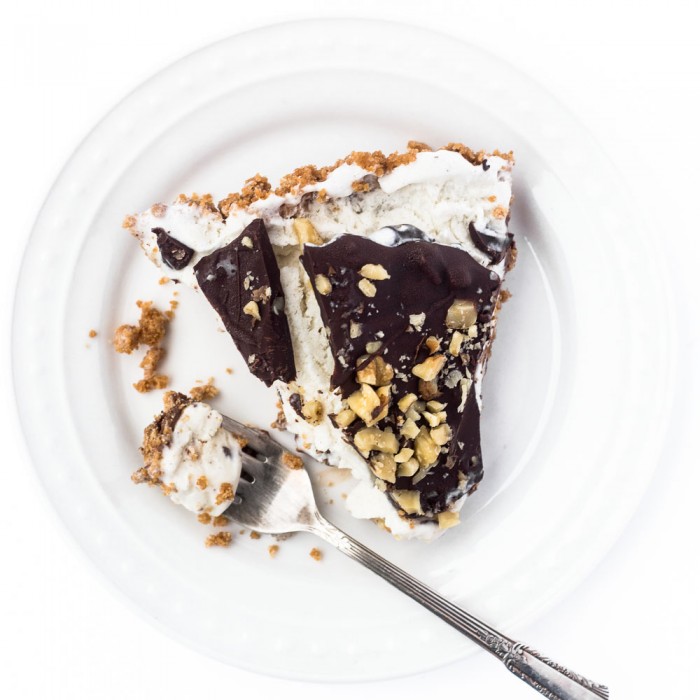 And last but not least, we found this dreamy Creamsicle Ice Cream Pie using only 3 ingredients. Check out our Creamsicle Popsicles for the kiddos, too!