Random acts of kindness have been occurring long before we had a name for them. The concept itself seemed to go through a revitalization after the popular 2000 film "Pay It Forward." The world finally had a catchy new name and a renewed sense of community. I'm sure you've heard of the Starbucks PIF (Pay It Forward) chain, where the person before you pays for your order, and then, in turn, you pay for the next person's order. There are a number of pay it forward ideas, you just need to get creative. Because it's a great way to make kindness ripple and a lot of fun, we wanted to get you started with a list of heartwarming and inspirational ideas. Maybe they will inspire even more ideas!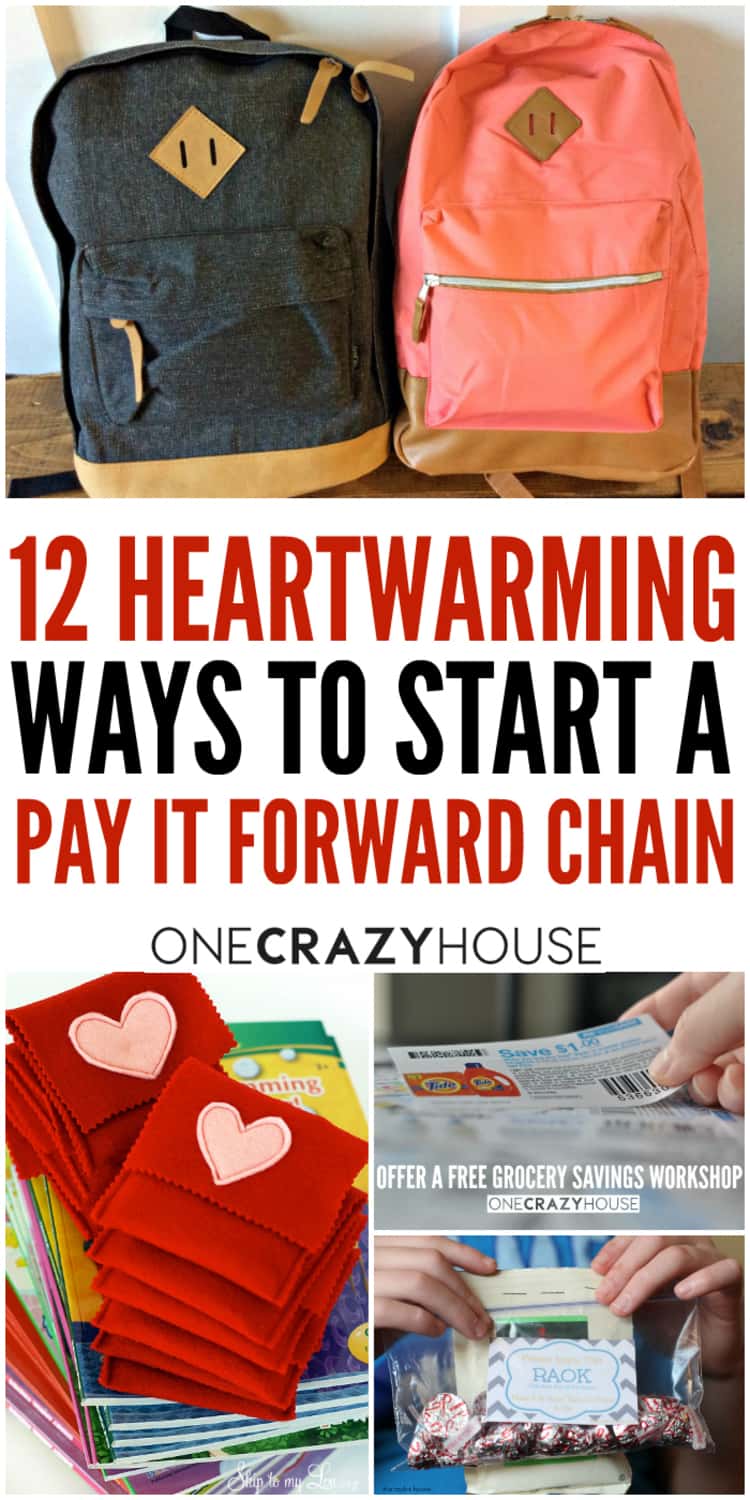 12 Heartwarming Ways Pay It Forward Ideas
I picked up my mom from work one day and came upon a stalled vehicle. There were two gentlemen pushing the vehicle. One of the men stood out a bit. After they pulled the vehicle off to the side road, we watched that man return to his family and shopping cart. They were homeless. We pulled over to make sure we gave them what we had, so they could grab a bite to eat. We made it a point to let them know that they made a difference in our lives. By their demonstration of simple kindness, they showed us what the true meaning of giving was. It wasn't about money, it was about being genuinely kind to someone else, without asking for anything in return.
Keep in mind that not all pay-it-forward chains are intentional. One simple act of kindness can spark a fire of giving kind of like a game of tag. Sometimes you not only inspire the recipient of the act but also gives inspiration to someone else who happens to witness the exchange. That's just part of the ripple effect.
Free Pay It Forward Ideas
1. Volunteer to help your child's teacher
Imagine that the teacher can now go home a little earlier and spend an extra hour being a parent! Their child goes to school the next day happier, passing out smiles with every step. How many people do you think teachers can reach? There are so many volunteer opportunities in a classroom: clean up after an event, grade papers, decorate a bulletin board or be a teacher assistant for the day. Sharing words of encouragement is not too expensive to share too!
2. Be a coupon fairy
If you're a savvy saver, maybe you can share the savings by leaving coupons for items that you won't use. Better yet, if you have a coupon system, let's say in a grocery, a coffee shop, or a department store that saves your family money, why not offer a free class at the local library to teach others how to reduce their grocery bills. Maybe you know a local food bank that offers discount coupons, and that will doo too. You could have a coupon exchange gathering to help everyone with their grocery lists.
3. Randomly leave uplifting quotes and notes in envelopes at the park
You can tie them neatly on the branches or park benches, or random places and mark them "Just for You." Add a little "P.S." asking them to Pay It Forward no matter how big or small. You never know whose heart you will touch and how they will follow through. Maybe someone is celebrating their birthday, anniversary, or any random celebrations. Your note and positive comment may start a kindness ripple!
4. Volunteer at the hospital, homeless shelter, animal shelter, or rescue center
Your presence is a present. Think about that for a moment. You may never get to witness the impact that your time will have, but it doesn't change the fact that it will. Perhaps, you hold that one baby in the NICU, that needed a little more human touch to thrive. Maybe you spend time talking to that one person in the shelter who felt invisible. Your time is the most precious asset you have. The effects of your presence and good cause are IMMEASURABLE.
5. Be the change and invest your time in the future
Honestly, this may be the ultimate way to start a pay-it-forward chain. Sometimes we don't realize what's going on in other children's lives. Being a coach goes beyond the sport itself. It's about being a mentor and setting an example; kids will follow your lead. There are many lessons to teach and learn when you are a part of a team. Just make have some refreshments like kid's lemonade, chocolate, brownies, or muffins.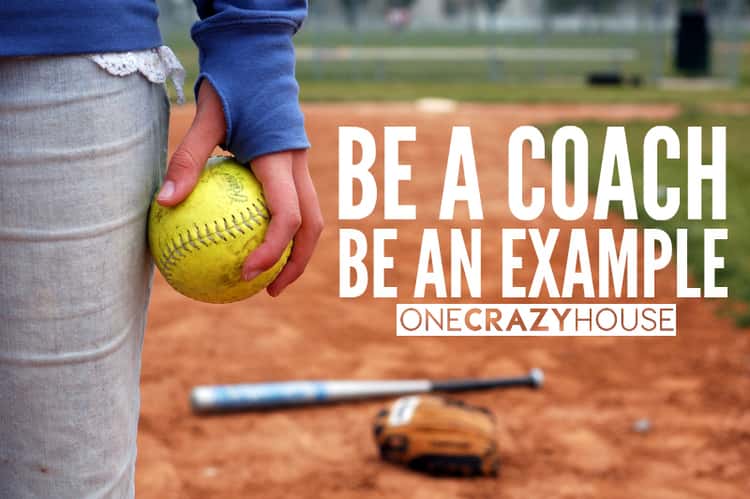 Budget-Friendly Pay it Forward Ideas
6. Tag a Friend to Keep the Chain Going
Shaken Together Life designed these free printable Random Acts of Kindness Tags. You can attach these tags to bags of candy, gift cards, or anything that you think will bring a smile to someone's face. The cards invite the recipients to participate in joining the pay it forward chain. Find creative ways to hand them out.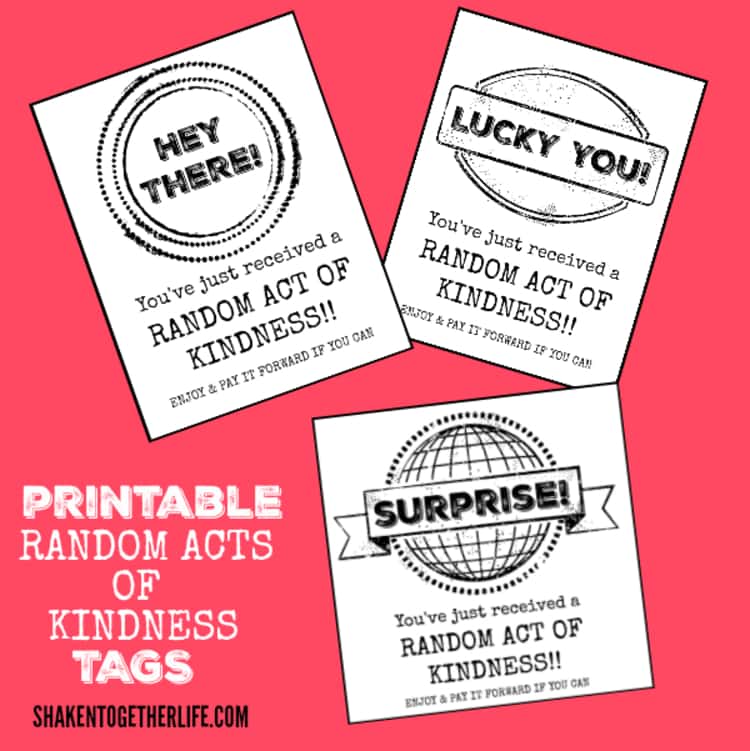 7. Try a Gift Card Pay it Forward Chain
Do you have a favorite ice cream shop? Talk to the manager and see if you can purchase a gift card to pay for the next few guests. The last time we did this, the owner matched our gift card amount! How's that for a pay-it-forward chain idea? I'd say it's pretty sweet!
8. School Supply Gift Packs for Academic Success
Just2Sisters featured The Giving Back Backpack Project, an amazing way to start a pay-it-forward chain with your family. Because this project can get expensive real quick, set a budget ahead of time. You might find bargains at the discount store and back-to-school sales.
9. Put Together Blessings in a Bag for Those in Need
Here's another idea that is budget-friendly and easy to put together. Create "blessing bags" to give to homeless people you may come across during your daily commute. This "blessing bag" shared on Today's Creative Life, is specifically made for women. These bags are gratefully received because they contain valuable items for daily use. The bags don't have to be fancy, just fill them with useful items that will make a huge difference in the lives of the recipient.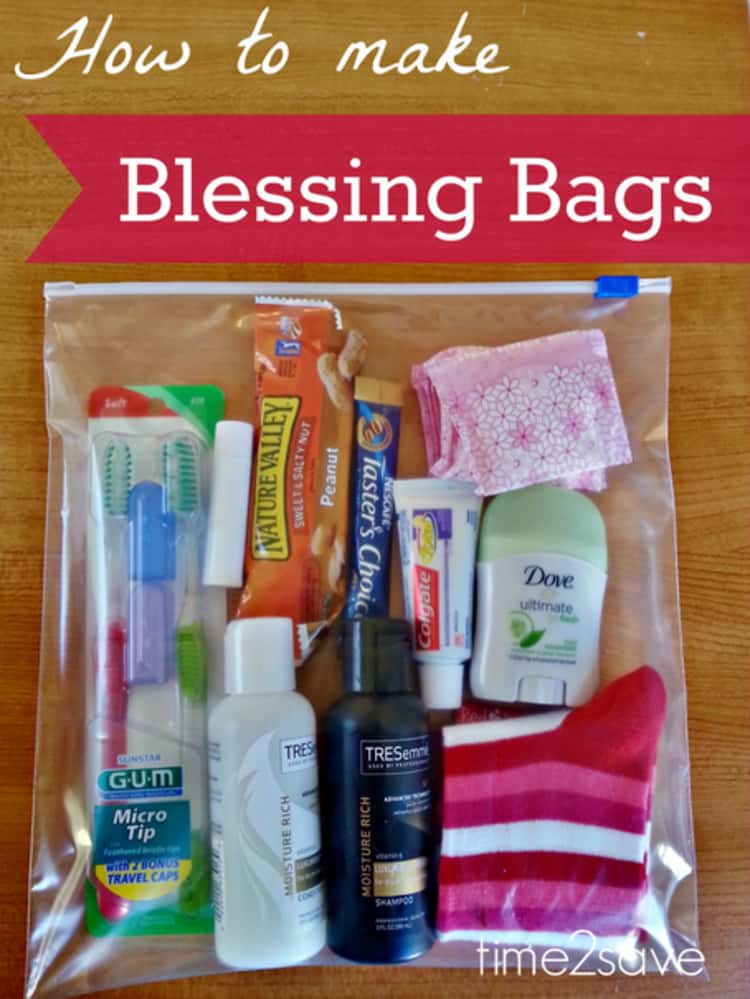 Child Inspired Ways to Start a Pay it Forward Chain
10. Lessons Outside the Classroom
Children can be so creative, so it's important that we listen to their ideas on ways to start a Pay it Forward chain. This little sweetheart felt bad for all the people who had to work on Christmas. So after breakfast, she headed out to hand out Christmas cards and candy bags. It was amazing to see how the customers were so touched by this one act. Kindness comes in all sizes, and it's great to teach our littles how important a pay-it-forward chain can be to put a smile on someone's face.
11. There's Power in Creativity
Skip to My Lou came up with a simple craft inspired by her daughter's idea to give coloring books and crayons to the hospital. These cute crayon pouches add the perfect touch! Imagine making this a family project. The bags are easy to cut out and sew, or you could simply glue the envelopes together. Don't forget to add a simple appliqué to make the crayon bag special for the recipient and write a simple note. It's all about paying it forward to get some smiles and share the joy.
12. Cause a Ripple by Inviting Others to Join the Chain
The holidays are a great time to talk with your children about paying it forward and random acts of kindness. Center the discussion around giving without expecting anything in return. By starting early, your children will learn that random acts of kindness have the power to change lives, even their own!
Brainstorming ideas and preparing to take action is part of the fun. The random act of kindness doesn't have to cost a lot of money. At the end of the day, it's the thought that counts. This random act of kindness-free printable pictured below can be found on The Taylor House blog. The printable invites the recipient to keep the chain going. This is truly a way to let kindness ripple.
There's Magic in Paying it Forward
Can you believe that such small acts of kindness may restore someone's faith in humanity? That is definitely something to think about. Imagine the connections and lessons that starting a Pay it Forward chain will make in everyone's lives. With so many ways to start a pay-it-forward chain, it's really hard to pick just one. That's why I like to brainstorm a list of ideas, see what I already have on hand, and see what holidays are coming up so I can put more than one Pay it Forward chain together. Once you have everything in place, it's easy to get started.
Imagine the fun and the lessons you'd teach your kids if you made this a family project! Wouldn't it be fun if each of you took turns creating new ideas for what you could do for the random pay-it-forward acts? Each month you could choose a different family Pay it Forward idea and let everyone participate. But don't forget the most important thing, having fun together. By creating a Pay it Forward chain, you'll also be creating new family traditions, memories, and stories. This should be a fun and exciting journey for all of you!
We'd love to hear your own pay-it-forward ideas, please share them in the comments.
Carry out a random act of kindness, with no expectation of reward, safe in the knowledge that one day someone might do the same for you.  ~ Princess Diana
Keep the Kindness Chain going: