Craving a meal from your favorite neighborhood grill? If you want the yumminess of your favorite Applebee's dishes from the comfort of your own home (and with a much smaller budget), you have to try these amazing Applebee's copycat recipes.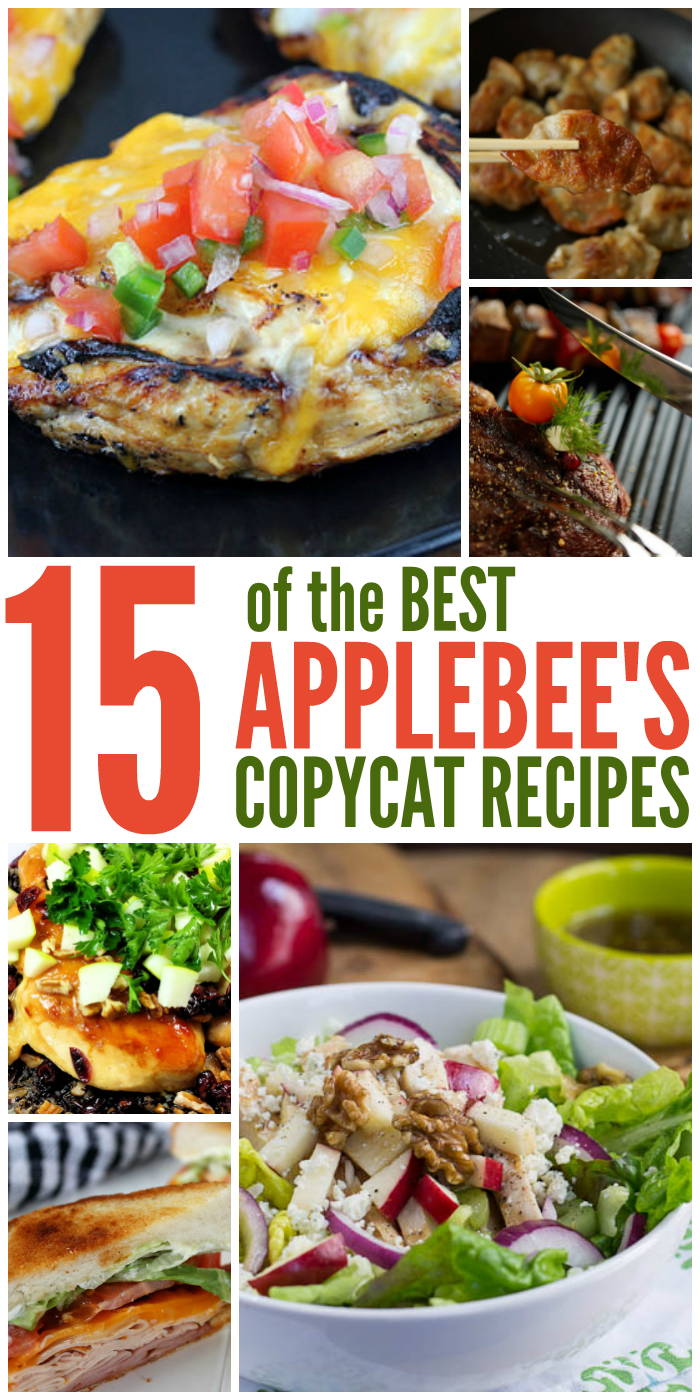 This knock-off for Applebee's Oriental Salad is packed with lots of good stuff, including almonds, cucumbers, and chow mein noodles. Don't you just love a good, crunchy salad?
via lil luna
If there's one thing at Applebee's I'd recommend that everyone try, it's definitely the ooey, gooey blondie served right out of the oven with a big scoop of ice cream. And if you're not up for going out, this White Chocolate Blondie with Maple Cream Sauce will satisfy your craving.
via The Recipe Critic
The Spicy Queso Blanco Dip is a creamy cheese dip with just a little bit of kick that's perfect with warm tortilla chips.
via The Slow Roasted Italian
Marinated grilled chicken, spicy sauce, cheese and pico de gallo — what could be better than the Fiesta Lime Chicken?
via Blog Chef
Make your own version of Applebee's Potstickers at home whenever you get the craving for this crowd favorite. YUM!
via The Skinny Pot
For a great sandwich, you can't go wrong with the Applebee's Clubhouse Grille with lots of ham, turkey and BACON!
via Cincy Shopper
Make Wonton Tacos stuffed with chicken, slaw and cilantro for a fraction of the price you'd pay in the restaurant.
via Sara Simply
Thai Shrimp Salad is another favorite, and the addition of the bell peppers in this copycat recipe make the flavors really pop. You can substitute chicken if you're not a fan of shrimp.
via Chelsea's Messy Apron
This Spinach and Artichoke Dip claims to be even better than the restaurant version. Quite a claim, since the Applebee's version is so yummy!
via Recipes 4 Living
Green Bean Crispers with Lemon Garlic Aioli is the perfect starter for any meal. They're light, crunchy, and oh-so-good!
via Carrie's Experimental Kitchen
Need a gluten-free meal? Try this Wild Rice Quinoa Chicken with Citrus Vinaigrette. It's a copycat for the Cedar Grilled Lemon Chicken and Quinoa.
via Blessed Beyond Crazy
For the real carnivores out there, the Bourbon St. Steak can't be beat. Make it at home to save money and it in the comfort of your favorite chair.
via CopyKat
The Apple Walnut Chicken Salad is a personal favorite. Crunchy apples, nuts, celery and onions make it such a delight.
via Spicy Southern Kitchen
Adults and kids alike will go crazy for the 4 Cheese Macaroni and Cheese with Honey Pepper Chicken Tenders.
via Clarks Condensed
And, finally, for my favorite item at Applebees… the Mexi-Ranch sauce. This Fiesta Ranch Salad Dressing is even better. Try it!
via Chindeep
Kitchen Cheat Sheet
Looking for a shortcut? Something to make cooking easier??
We LOVE having a kitchen cheat sheet handy – it is a fridge magnet and is perfect for those days when you can't find the tablespoon or need to remember what to use if you run out of oil or whatever! Genius! And it's FREE!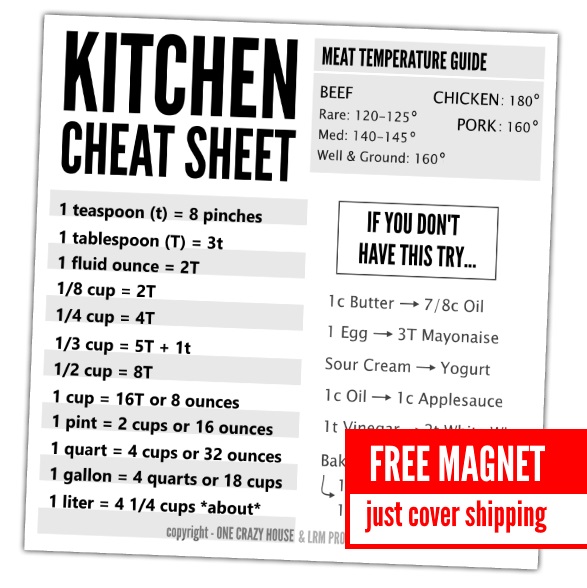 Keep Reading
Don't miss our other copycat recipe roundups!