Tired of the run-of-the-mill birthday cakes? We've rounded up 15 cool cakes so you can make your own creative and original birthday cakes (or at least give the idea to your baker). After the baking, here is an original idea to give a gift.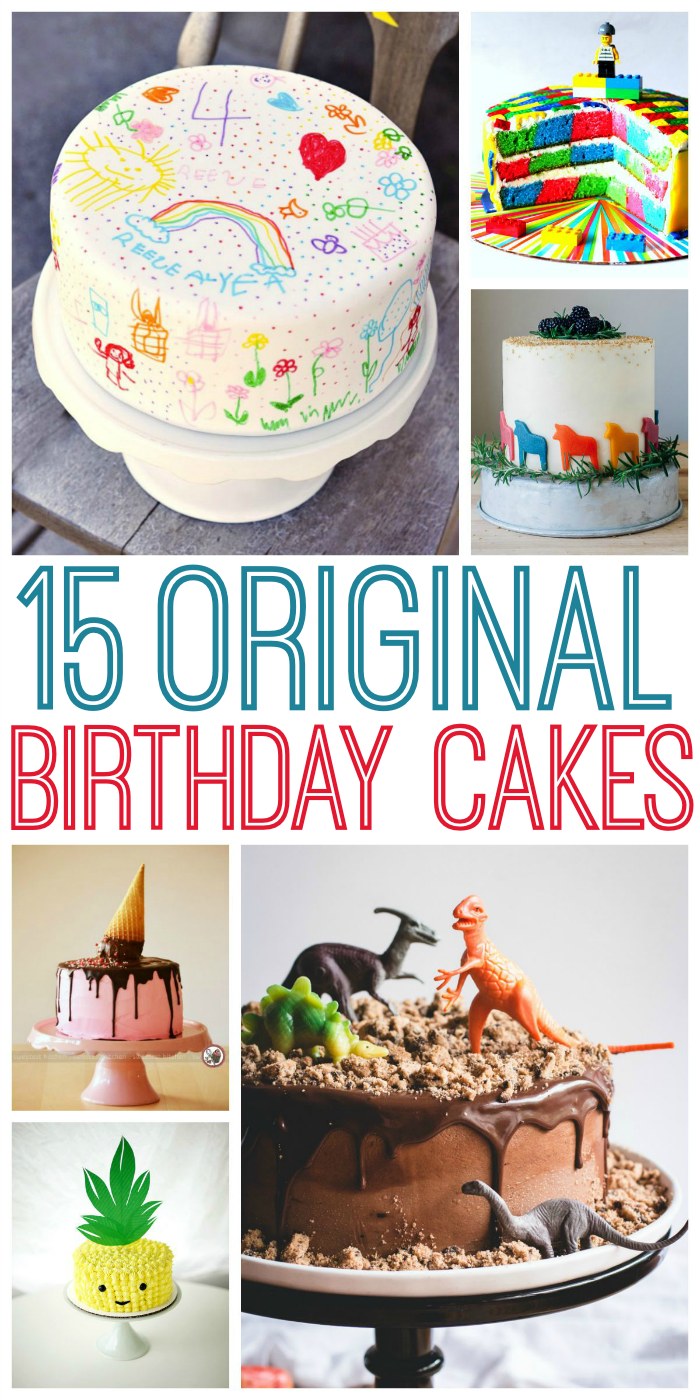 Original Birthday Cake Ideas for Your Next Party
Get some food color markers to let your child make his or her own doodle design. You can't get more original than your child's unique drawings!
If you're known for your sweet tooth, a melting ice cream topping is just the ticket on your special day.
A paint can design is perfect for any budding artist. If you're up for the challenge, take a look at the video tutorial and try to make your own.
This DIY Lego creation actually looks doable, even for those who are totally averse to cake decorating (like me).
Even as an adult, nothing is cooler to me than dinosaurs. Check out this amazing chocolate Chips Ahoy dinosaur work of art.
This watermelon design isn't exactly for a birthday, but it's perfect for summertime birthdays anyway. Not only does it look like a watermelon, but it tastes like watermelon, too.
Ever wished you could find a birthday cake that tastes like it's made for adults? Here it is: brown butter with vanilla bean icing and salted caramel. Ooey. Gooey. YUM!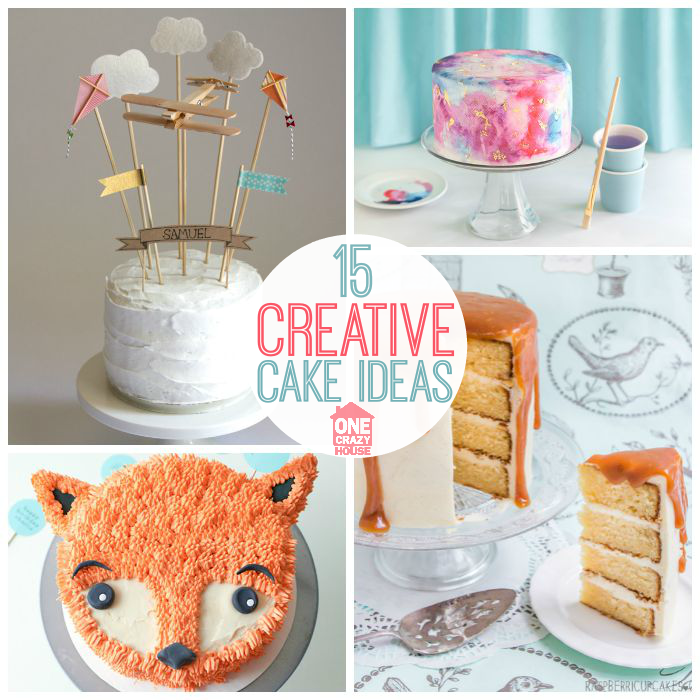 Creative Birthday Cakes
This watercolor graffiti cake would be great for a tween or teen birthday party.
An ice cream cone cupcake concoction is cute, but not over-the-top cute, so it'll work well for younger and older kids alike.
What does the fox say? I don't know, but this fox designis super cute.
The entire concept of this sky party is just adorable! And the cake is super easy, too. Any white cake will do, and you can simply decorate it with clouds, kites, planes, etc. on sticks. Genius!
I never got the pony I wanted as a kid, but maybe this pony cake would have made me feel better. A rosemary vanilla cake with blackberry preserves and mascarpone frosting? Yes. Please.
If you have a selfie-obsessed friend or family member, make an Instagram cake.
This pineapple cake makes me smile. Perfect for a luau themed party.
For the ultimate surprise, put the guest of honor's name inside. Cool!