It is time to solve the age-old question, "What to do with overripe bananas?" Read on to discover easy, practical, and delicious ways to use up the ripe bananas turning brown on your counter. In particular, these overripe banana recipes will be even more delish with the brownest of the brown bananas.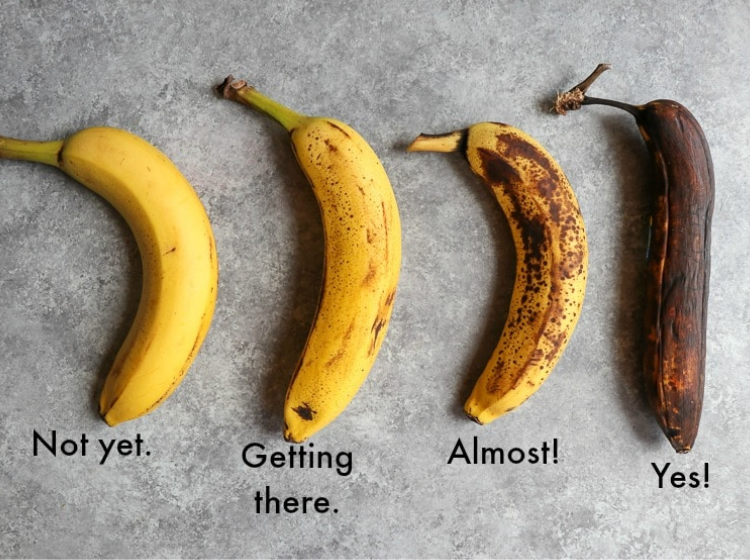 I love bananas! They are great as a snack, but they can also be used in numerous ways, even when they start getting old. Most importantly, bananas become sweeter as they get 'old' and darken in color. They are also one of the cheapest fruits you can buy (score!).
Inevitably, bananas turn brown on your counter at some point. So instead of tossing these bananas, ponder the question 'What do to with overripe bananas?'
After reading this article, you'll have 22 delicious ways to use up your bananas so you'll never have to worry about wasting another one ever again. Get my top dessert, meal, dish, drink and even furbaby treat ideas right here! Don't wait another minute to try one of these recipes that call for brown, overripe bananas.
Just for you, my top 10 dessert overripe bananas recipes so you never have to wonder how to use up overripe bananas ever again
Let's start off with desserts because who says you can't eat dessert first? Without a doubt, these ripe banana recipes are always a hit in my house. Bananas' natural sweetness and their flavor combines well with a variety of ingredients, they are a perfect dessert ingredient.
1. What to do with overripe bananas: Make Banana Bar Blondies
These banana blondies are soft and delicious on their own, but they're taken to the next level when topped with a browned butter sauce. These homemade bars include light brown along with powdered brown sugar and are a hit for all the sweet teeth at any get-together.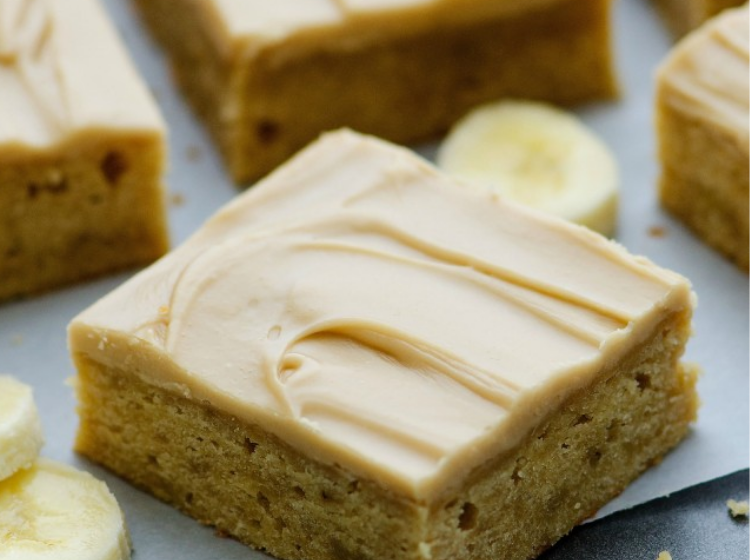 2. What to do with overripe bananas: Make the Easiest Overripe Banana Nice Cream Recipe
Looking for a treat that REALLY showcases the banana flavor? Try this Banana Ice Cream – with only one ingredient (you guessed it, bananas) you'll get a burst of banana flavor in every bite. It's a healthy treat for kids and is an easy treat to prepare for any vegan friends you might have! I also love adding ingredients like cocoa powder, peanut butter or almond butter, walnuts, or cinnamon for an even bigger explosion of flavor.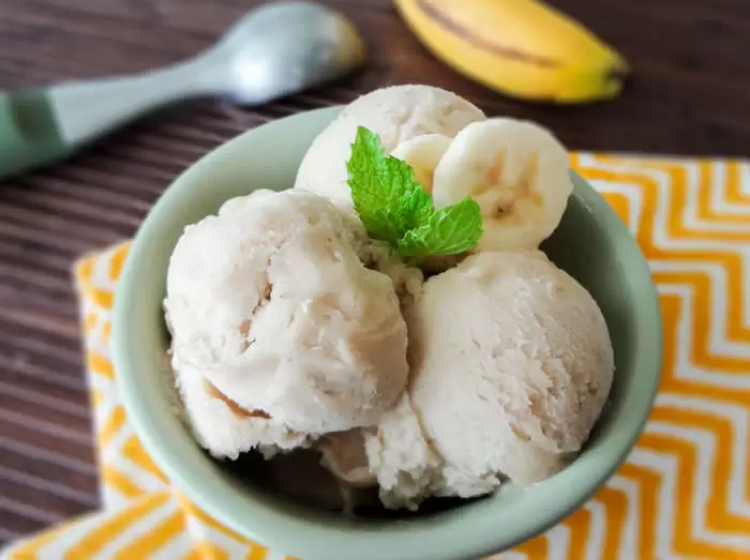 3.What to do with overripe bananas: Dark Chocolate Banana Pudding With Its Signature Sweetness – Sliced Banana
The combination of dark chocolate and bananas in this pudding makes it a decadent dessert that you could serve after a fancy seven-course meal, but it's easy enough to make for your family on a weeknight. No matter when you serve it, it is a crowd-pleaser. Undoubtedly, pudding is a comfort food everyone enjoys.
4.What to do with overripe bananas: Cinnamon Roll Spiced Banana Cake
Can you think of anything better than cinnamon rolls AND banana bread in one? I can't either. Take this to your next brunch and EVERYONE will be asking for the recipe for this sweet treat. The buttery cinnamon sugar is a perfect accompaniment to the sweet banana flavor and the cream cheese frosting with brown butter icing is to die for. Clearly, baking this cake is always a great idea.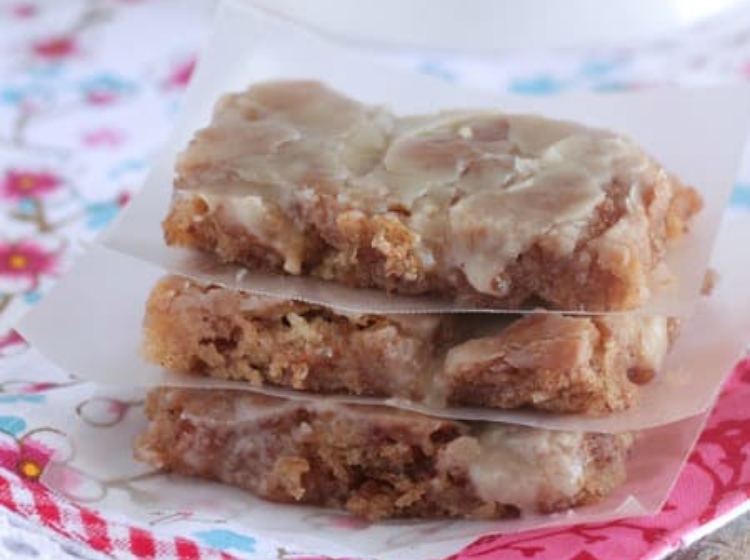 5. What to do with overripe bananas: Strawberry Banana Nice Cream
Looking for a way to use up those bananas in the summer? Look no further than this easy and healthy strawberry banana ice cream recipe. You need frozen strawberries and bananas, whipping cream, and vanilla. Be sure to freeze the chunks of fruit at least 2 days ahead of time. Then combine the ingredients into a creamy mixture using your food processor.
Here's another version, made with just 4 ingredients, too!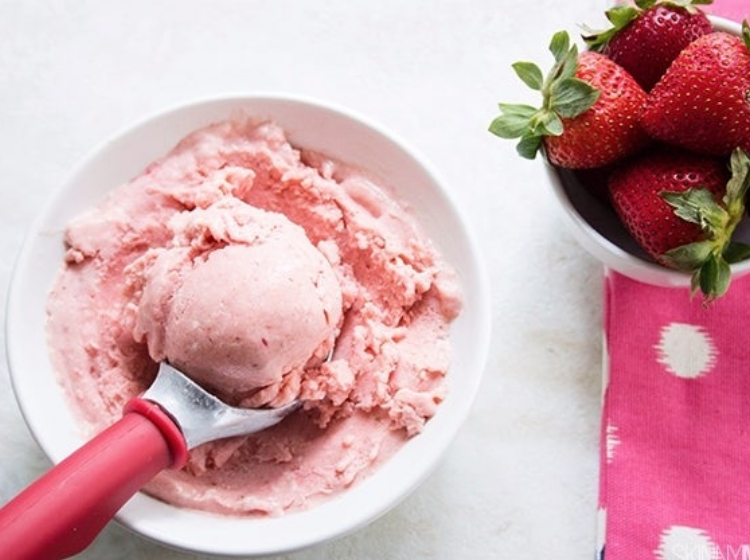 6. What to do with overripe bananas: Fried Cinnamon Bananas
Sometimes, simple is better. Rather than adding your best bananas to a recipe, make them the showcase! This pan-fried cinnamon banana recipe is so easy and tasty, especially when served with a scoop of vanilla ice cream. It is sugar and spice and everything nice! I even like to add some ginger and nutmeg to the mix! Since you want the banana slices to keep their round shape, it is best to use bananas before they turn mushy.
7. What to do with overripe bananas: Make Banana Upside-Down Cake
This banana upside-down cake is a delicious take on the traditional pineapple upside-down cake. When you don't know what to do with a surplus of bananas, throw them all into this! Last but not least, adding vanilla extract adds a layer of flavor and everything is better when the recipe calls for butter.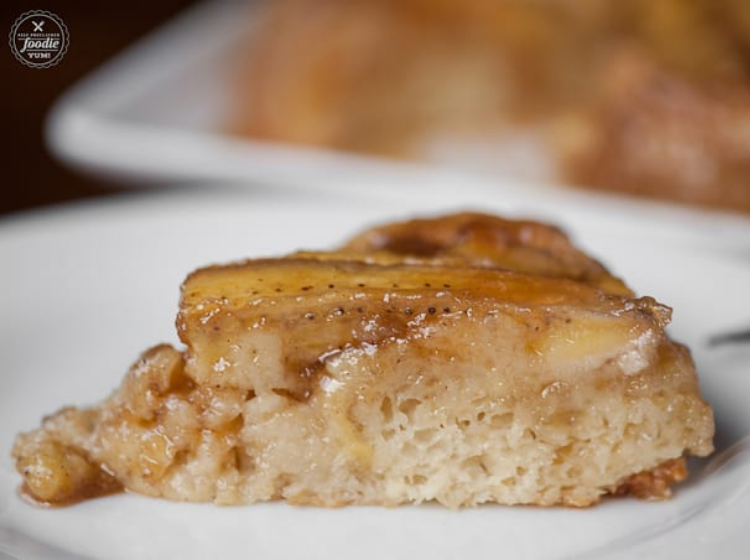 8. What to do with overripe bananas: Make Mushy Banana Drop Cookies
Similar to a sugar cookie, these banana drop cookies have just the perfect hint of banana flavor. Plus they require ingredients you probably already have on hand so that makes them super convenient to make. These light and fluffy cookies are perfect to make with overripe bananas. Mix in a double batch of batter in a bowl and save one in the freezer to bake at a later date.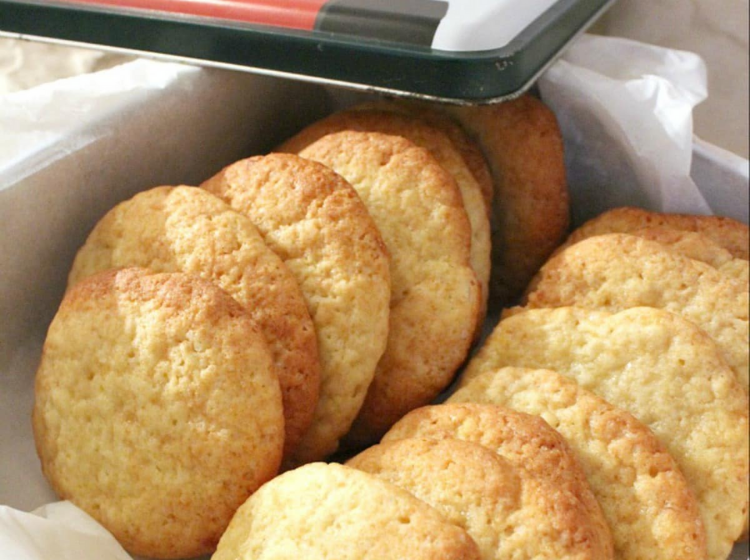 9. What to do with overripe bananas: Make Bananadoodles
Bananadoodles are almost as fun to say as they are to eat! Think about your traditional snickerdoodle recipe, but then fold in mashed, overripe bananas. It is a fun spin on your favorite cookie. Anytime I see bananas and cinnamon together, I am happy!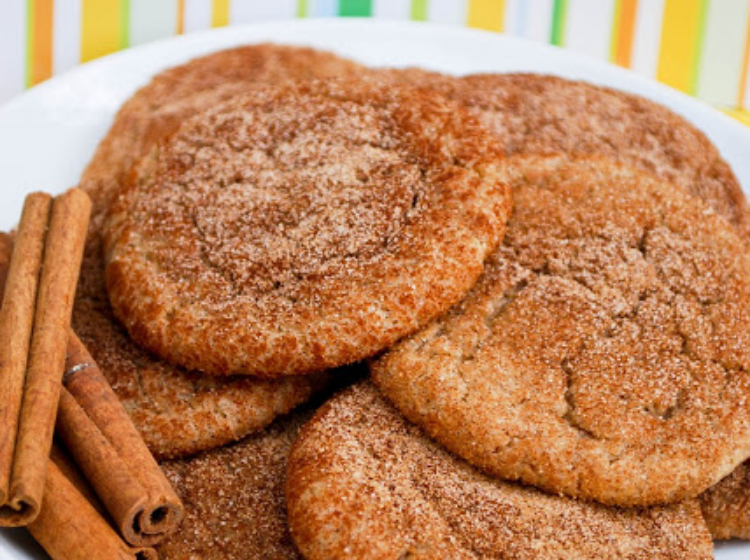 10. What to do with overripe bananas: Make Chocolate Peanut Butter Banana Cups
So you love peanut butter cups, but hate their nutritional value? Try these Chocolate Peanut Butter Banana Cups, a neat spin on the original version. Peanut butter, chocolate, and banana are a match made in heaven and these bite-size treats are full of fabulous flavor.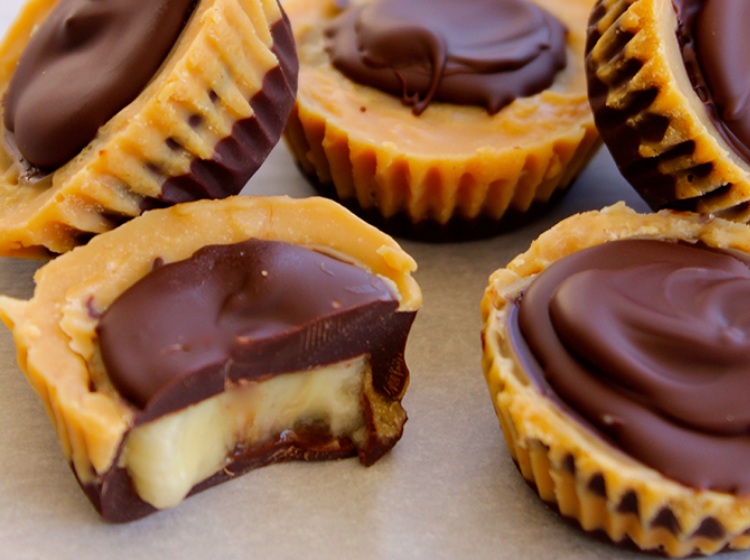 How to Use Up Brown Bananas: The 6 Best Banana Recipes (Overripe Bananas)
Kick snack time up a notch by whipping up these super sweet banana-based treats. The recipes are easy and fun, so get your kids in the kitchen to help prepare the afternoon snacks they always ask for.
11. What to do with overripe bananas: Make Healthy Breakfast Banana Bread Recipes
After making this healthy version of banana bread one time, it will become your favorite go-to snack recipe. Using coconut oil, honey or maple syrup helps keep this snack natural, delicious and moist. Additionally, super brown bananas are the best in this recipe since they give a deeper level of flavor.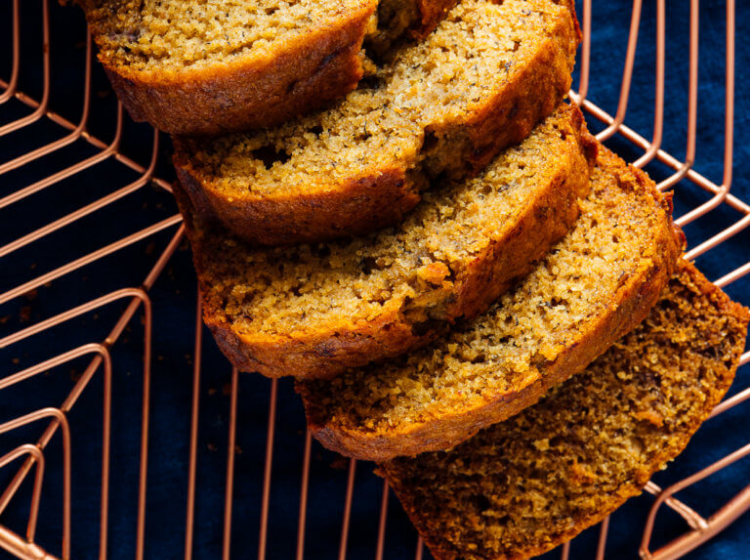 12. What to do with overripe bananas: Make Homemade Banana Chips
Forget the store-bought dried bananas and the oil and added sugar that goes with them. With only sliced bananas and lemon juice, these homemade banana chips couldn't be easier! Remember that thin slices create crisper chips and these are baked at 200 F for around two hours.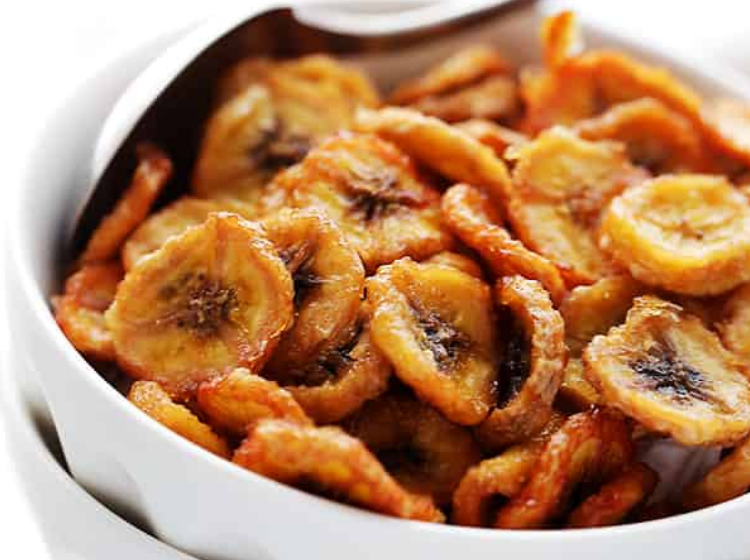 13. What to do with overripe bananas: Make Simple Banana Oat Baked Treats
Want your kids to eat more whole oats? Make these easy-peasy 2-ingredient banana cookies for snack time or even breakfast. There's no sugar, so you can feel good about the kids eating them whenever! All you need is some overripe bananas and oatmeal. Pecans, almonds, peanut butter, and chocolate chips can be added to kick the flavor up a notch.
This is a great recipe to get the kids to take responsibility for in the kitchen. Letting kids make these cookies on their own can help them build confidence, cultivate a love of cooking, and develop an appreciation for food.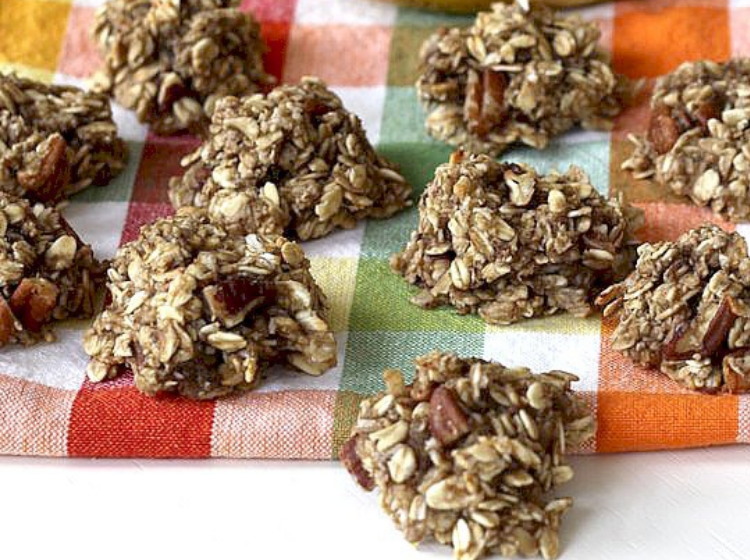 14. What to do with overripe bananas: Make Banana Chocolate Wonton Poppers
These Banana Chocolate Wonton Poppers are SO good, they'll be gone in no time! Good thing they're easy to make – you'll be asked to make them again and again! Depending on your taste buds, you can use dark or milk chocolate. My kids love assembling wantons. Kids can safely assemble the wontons and their parents can fry them up.
15. What to do with overripe bananas: Make Yogurt Banana Split
Plain yogurt with fruit is a healthy snack option to enjoy. If you're bored with plain old cereal for breakfast, this snack can also be served at breakfast to jazz it up. This breakfast banana split is so straightforward. First, just slice the banana down the middle, then add some yogurt, and top with fresh fruit or granola.
16. What to do with overripe bananas: Make Nutella & Banana dessert stuffed crescents
Bananas that are starting to brown may not look as appealing as you'd like, but they have such a soft texture and sweet aroma. They make these Nutella & banana stuffed crescents irresistible. With just a few ingredients, you can whip these up in no time. They are perfect for an after-school snack or can even be a quick dessert after dinner.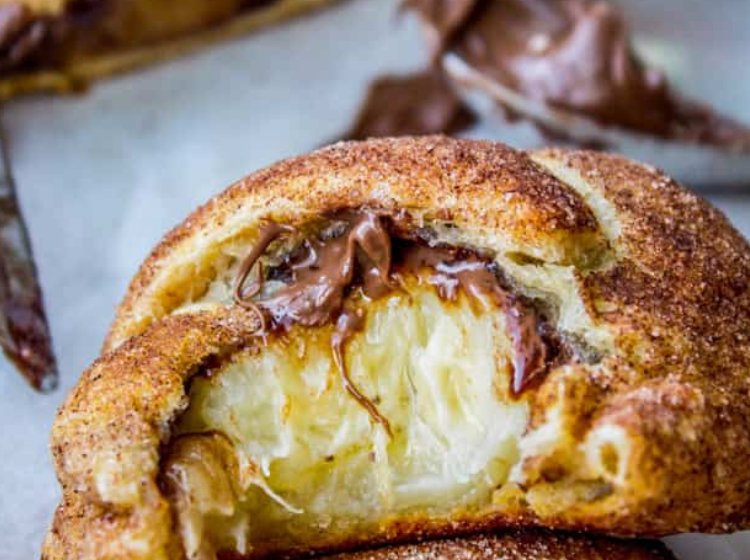 Need something quick and wondering how to use up brown bananas? Two snack hacks right here
Are you running short on active cooking time?
Do you need something quick and easy that requires little work?
Use a crockpot or a box mix as a time saver making baking easier than ever.
17. What to do with overripe bananas: Make Crockpot Banana Bread
Banana bread is THE go-to recipe for overripe bananas, but give it a spin by cooking this banana bread in your crockpot. Furthermore, it's awesome that you don't have to heat the oven while still ending up with a moist, cake-like texture.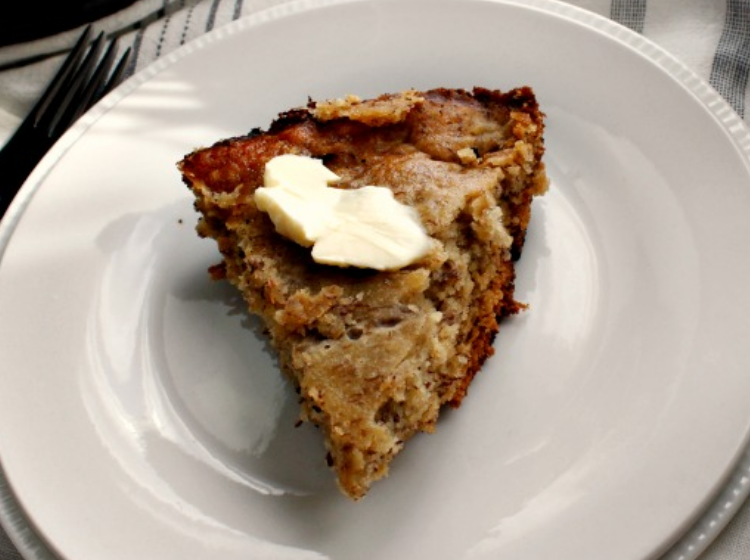 18. What to do with overripe bananas: Make Double Chocolate Banana Muffins
Transform mushy overripe bananas into mouthwatering, chocolatey muffins with only a handful of simple pantry items you most likely already have!
These sweet treats are perfect for chocoholics!
What to do with overripe bananas: Smoothie Time
19. What to do with overripe bananas: Make Banana Pineapple Coconut Smoothie
Thirsty? This tropical-inspired smoothie really hits the spot! Before serving, top with whipped cream and toasted coconut for the best drink you'll have all summer. Adding coconut water and some coconut flesh the blender adds another layer of tropical refreshment.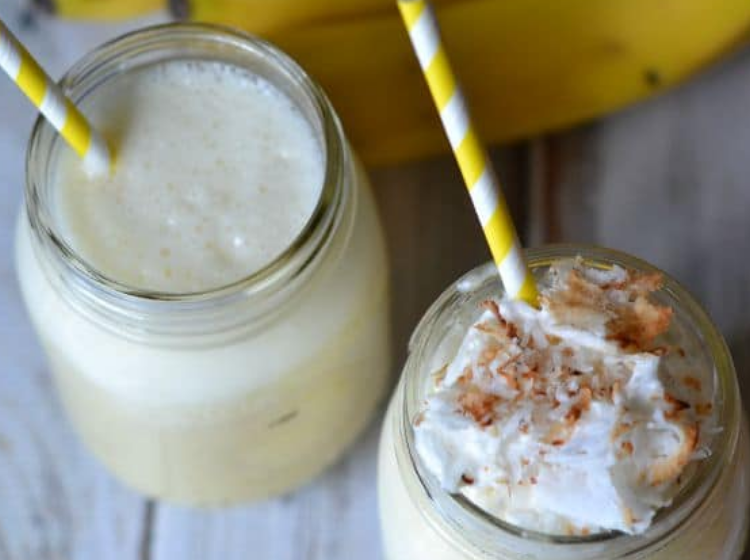 20. What to do with overripe bananas: MakeNourishing and Refreshing Green Smoothie
This simple green smoothie requires three steps. First, throw TONS of fresh greens (spinach, kale, etc.) into a blender. Then add yogurt, a few strawberries, maybe an orange, AND FROZEN OVERRIPE BANANAS. Lastly, sit back and sip on the deliciousness. That's ALL you need to enjoy this bright green smoothie, I promise!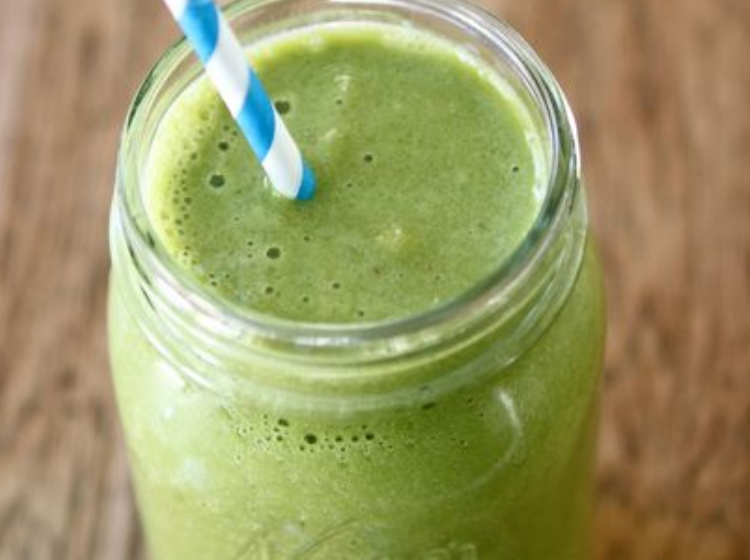 21. What to do with overripe bananas: Make Tropical Banana Orange Pineapple Smoothie
Overripe bananas are one of the best ingredients for smoothies because of their natural sugars. They are a healthy way to sweeten up your treat without adding artificial sweeteners. In this version, pair frozen bananas with orange and pineapple for a perfectly sweet tropical summer smoothie. As a result, you'll have the most requested drink of the summer.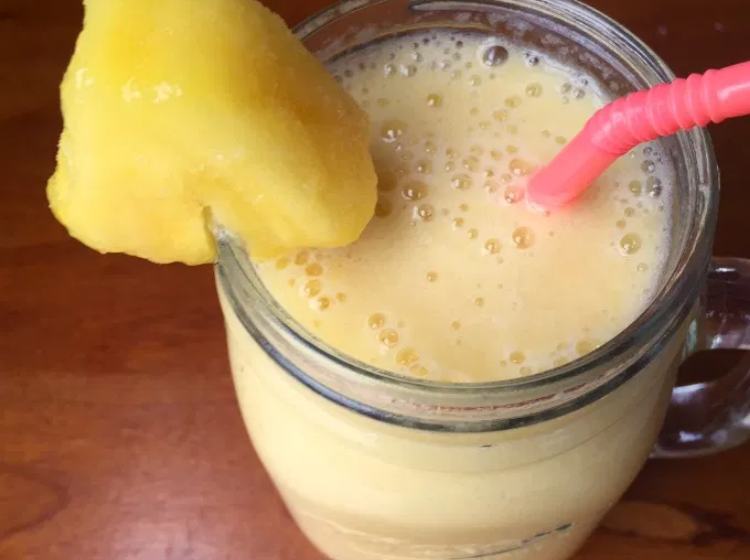 22. Dog Treats – We even have an overripe banana recipe for your furbaby
Who says humans have to get all the treats? Not only do kids and adults love bananas, but dogs do too! Prepare these quick peanut butter banana dog treats for your favorite pooch. Dogs love this 4-ingredient treat so much. It's definitely time to stock up on bananas! I trained my beagle with these treats.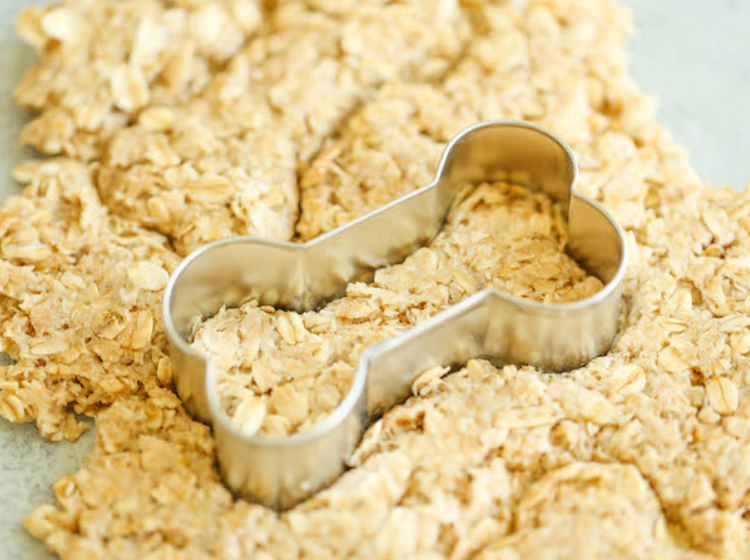 Share these creative and delicious recipes with friends and family. You are probably already hoping the next bananas you buy don't get eaten right away…right?!
Are you looking for more fun ideas? Check out more delish recipes and cute hacks on the One Crazy House website.
Which one of the recipes above will you try first? It's so hard to choose!