Baby powder has fallen out of fashion for babies, but don't write it off entirely. It's still incredibly useful around the home and in your beauty routine. Want to prevent shoe rub? Use baby powder. Need to keep ants away? Baby powder does that, too! Find out just how much you can do with these smart baby powder uses.
Baby Powder Uses You've Probably Never Thought Of
Sprinkle a little in your shoes to combat odor.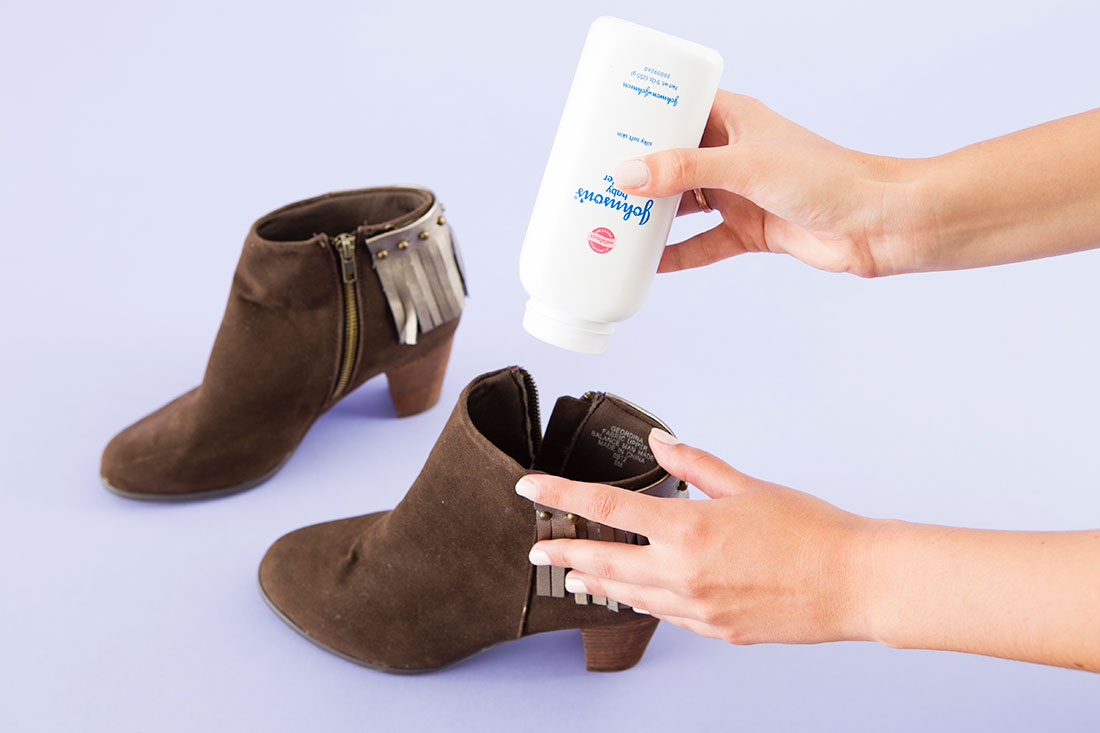 via Brit & Co.
Use it as a dry shampoo. My hair gets oily if it isn't washed every day, so I can't tell you how many times this has saved me! Works best on lighter colored hair.
Loosen and untangle knots in jewelry with a sprinkle of baby powder.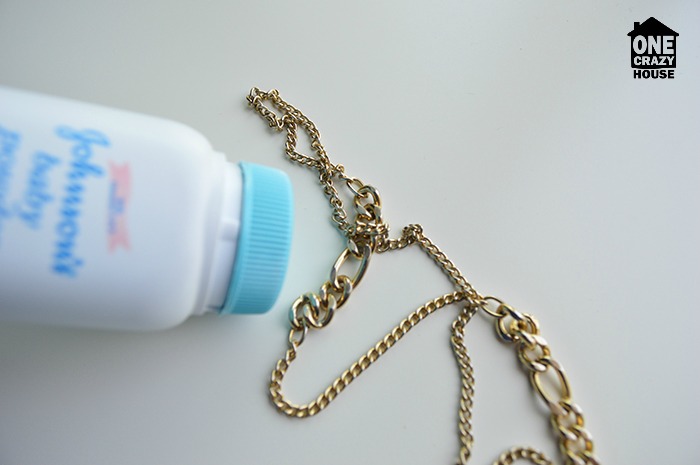 Make some fake snow (snow dough) with baby powder and shaving cream. So easy and FUN!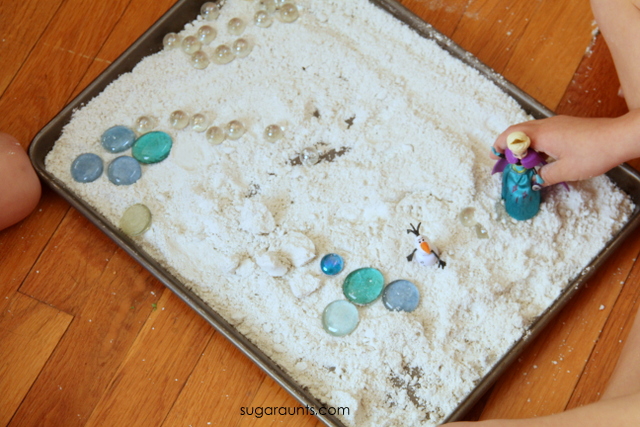 via Sugar Aunts
Apply baby powder to your eyelashes before mascara to make them look longer and fuller.
Iron baby powder into the armpits and collars of your shirts to prevent sweat stains.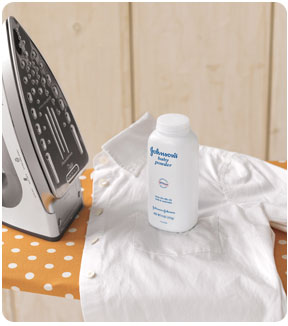 via The Krazy Coupon Lady
Use it to get wet sand off your feet.
via Grosgrain Fabulous
Use baby powder, cocoa and cornstarch to make your own (cheap!) mineral veil makeup.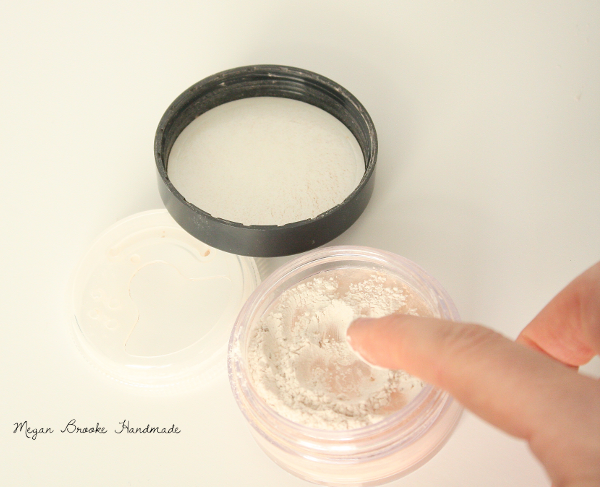 via Megan Brooke Handmade
Put baby powder on your hands before putting on your rubber cleaning gloves. Taking them off will be so much easier!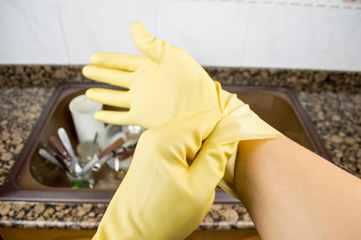 via Tips Bulletin
Make super soft playdough for the kids. Don't  you just want to squish this in your hands? Get even more playdough recipes.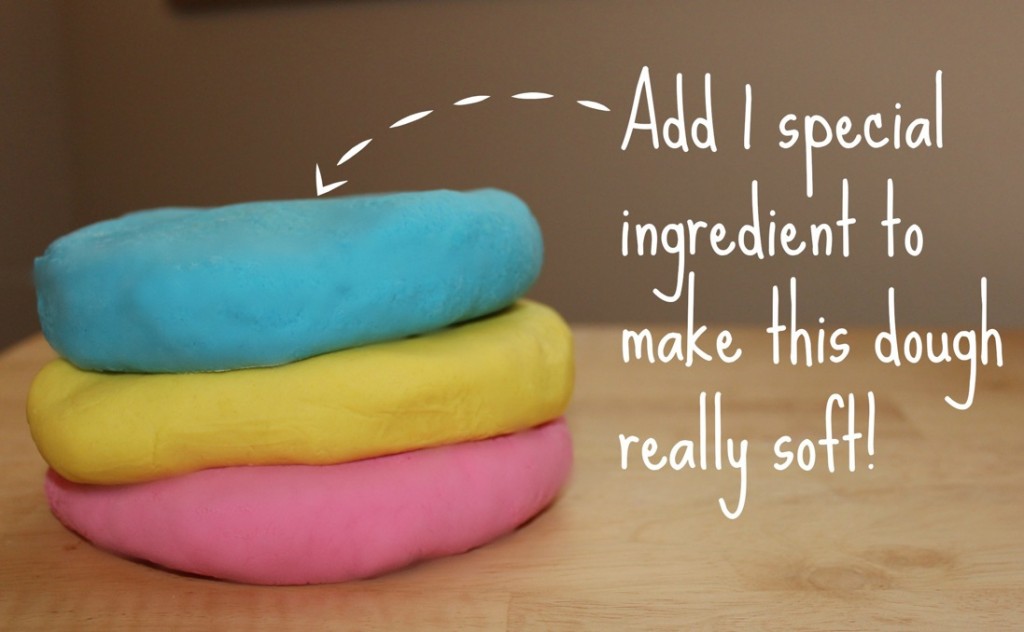 via Teaching Mama
Make your high heels more comfortable. A dash of baby powder will keep your feet dry and reduce swelling.
via Amuse Bouche
Make a texture paste to use in crafting. It works just as well as modeling paste!
via Magpie's Corner
Protect flower bulbs from pests and rot with a sprinkle of baby powder or medicated talcum powder.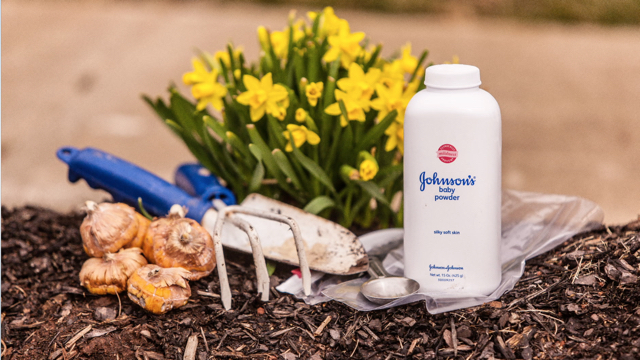 via Monkey See
Put it on your inner thighs during the summer to reduce sweating and friction.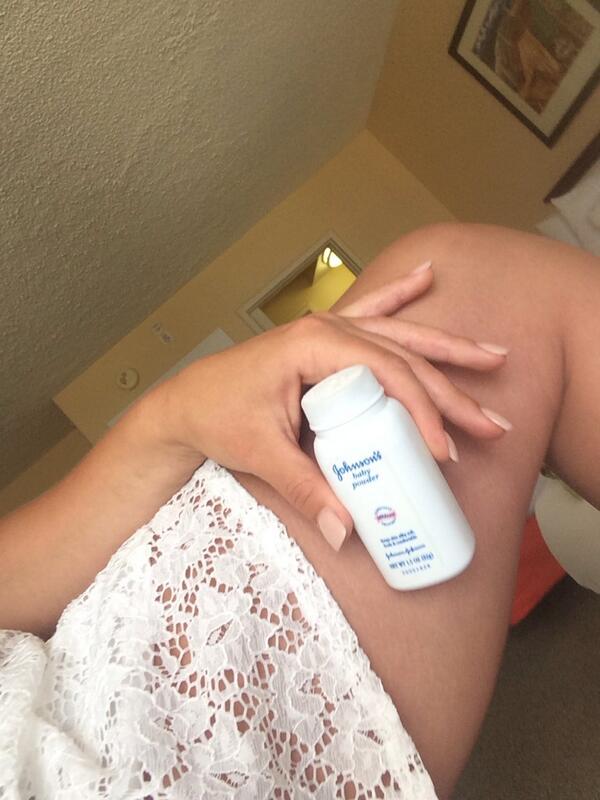 via Buzzfeed
Get grease or oil stains out of clothing. I wish I had known this trick when I washed my lip balm up with my husband's favorite shirt. Twice. Need more laundry hacks? We've got 'em!)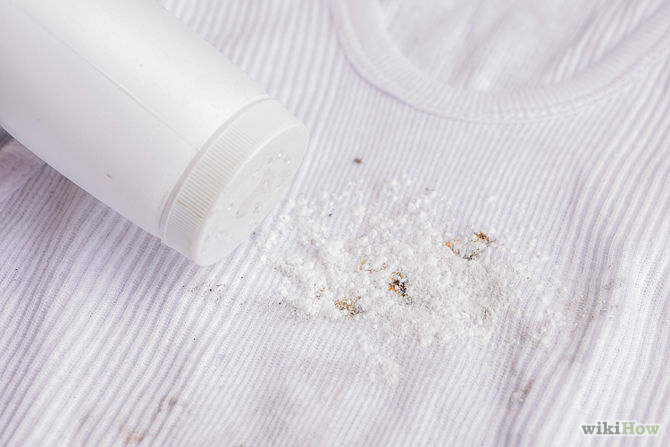 via Wikihow
Add baby powder to a new deck of playing cards to keep them from sticking together.
via Living Like You
It's a great way to repel ants if you want to avoid toxic chemicals in your home because of small children or pets.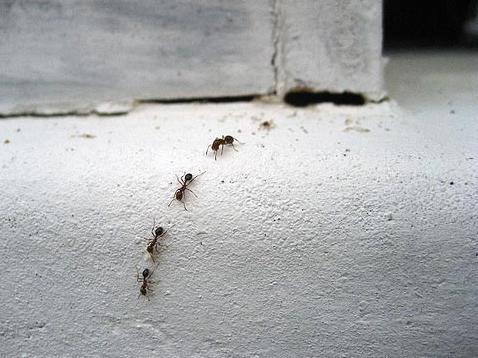 via One How To
Looking for more wacky ways to use things around the house? Check out 16 Amazing Ways to Use Shaving Cream.