Candles surely make this season bright. They are such a practical and natural way to bring light into our dark evenings that keep settling in earlier and earlier as winter wears on.
I love candles: I love how they can neutralize odors. I love how they bring a sense of warmth to a room. And I love how they look! Candles can come in all shapes and sizes, but there is something beautiful about deep glass vases holding those little lights. It's easy and fun to decorate glass jars or vases and drop a tea light at the bottom. It's a simple and inexpensive way to bring some warmth and seasonal decor into your home.
BUT, there is one major problem–HOW DO WE LIGHT THEM? How do we light those short, hard to reach candles? Try as you might, the lighter or the match will burn your hand if you turn it too far upside down. Even those long lighters won't get the job done sometimes. And there is just about no way you can drop a pre-lit tea light into one of these longer vases. (I've made a fool out of myself trying this so you don't have to.) So what is a candle-lover like me to do? The answer lies in the pantry, friends. The pasta pantry to be precise!
How easy was that? I don't know about you, but I just about always have spaghetti on hand. Now I have a purpose for it beyond a pasta dinner!
What a genius candle hack to stick into your back pocket. Maybe you don't have a hard to reach candle in your life at the moment, but someday, you just might. And on that day, you will remember what we talked about right here at One Crazy House and YOU will win the day with your awesome, genius method for lighting up a hard to reach candle!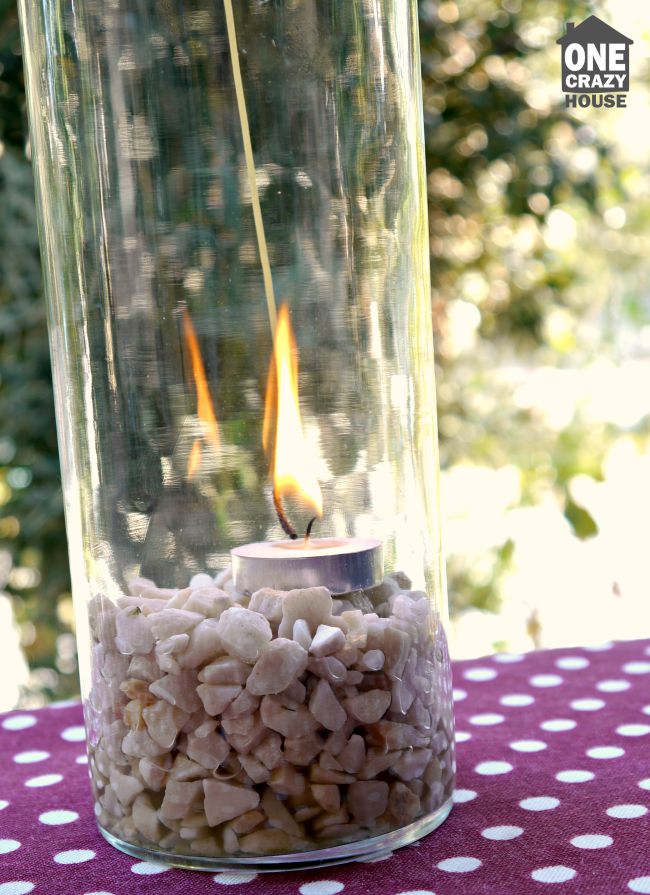 Keep warm this winter, friends!