Learn easy & clever ways to winterize your home this winter season with simple, inexpensive tips that will make a big difference in how warm your home remains all winter long.
Also, learn how to draft proof your house during cold-weather season, so you can stay cozy all winter long!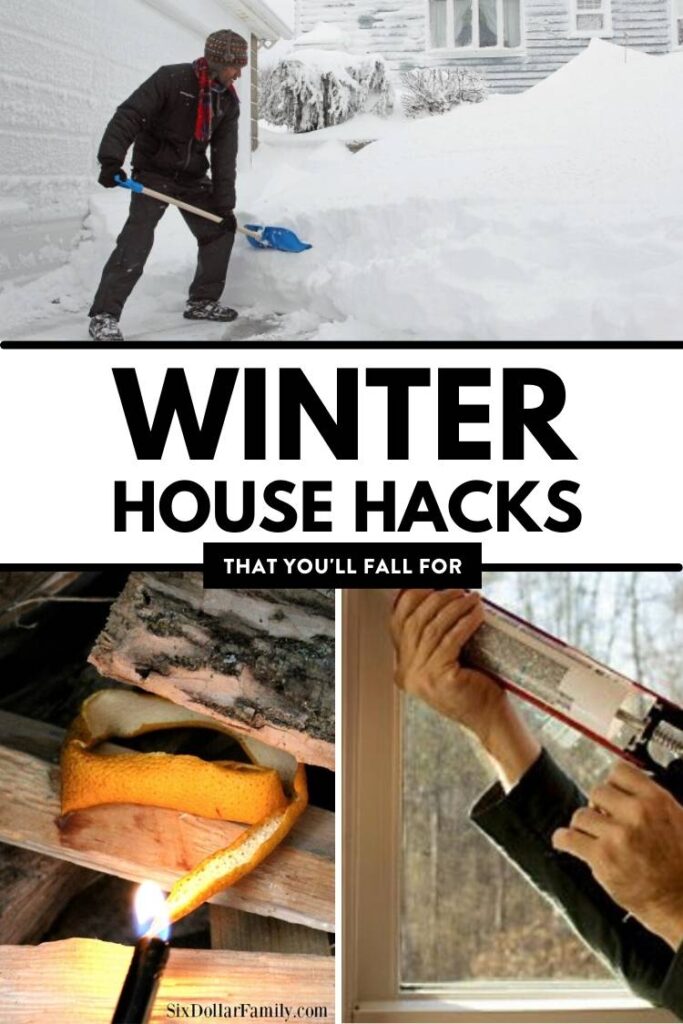 You may not want to hear this, but winter is just around the corner!
As you transition from spending a lot of time outdoors to spending lots of time spent indoors, it's important to get organized and seal up the house to keep those drafts out.
Bonus: By sealing up those drafty areas, not only will your home feel warmer, but your heating bills will be less expensive, too! Just in time for that holiday shopping… 
We've put together a handy list of things you need to do to get your house ready before that first snowstorm hits. If you follow these cold weather tips, your house will be a comfort during the cold months ahead!
So, sit down with a cup of hot chocolate, and check these tips and easy ideas for getting your home cold weather ready!
Winterizing Your Home to Get it Ready for Cold Weather
Winterizing a home can sound daunting. However, it's really just a matter of completing a few simple and inexpensive maintenance tasks. Being proactive can save you from having to spend a lot more down the road!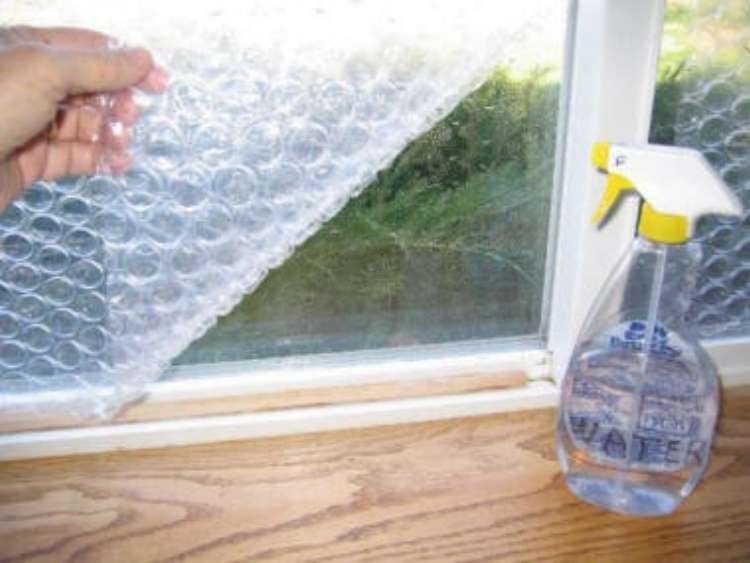 For quick and easy window winter-proofing, apply bubble wrap to your windows, using only water. The bubble side should be in toward the windows. You'll still have plenty of natural light coming through the windows, and the only supplies you need are water and bubble wrap.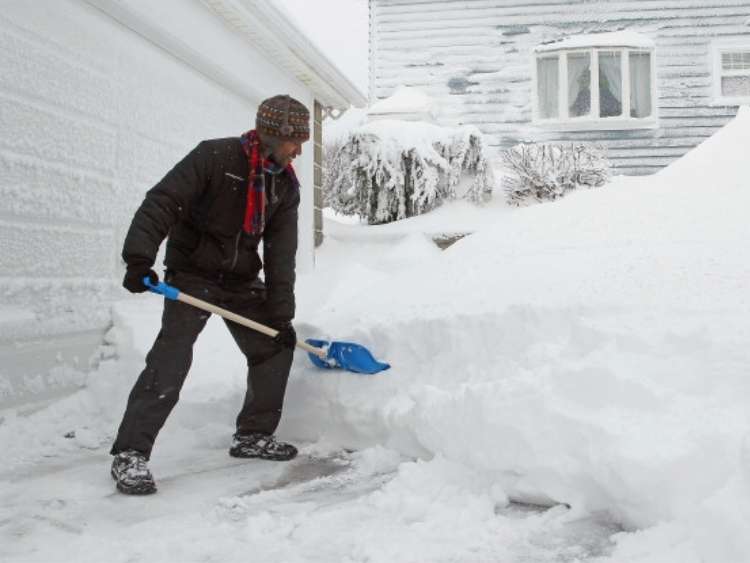 Make snow shoveling at your front door easier (yes, really!) by spraying your shovel with cooking spray, or rubbing it with paraffin wax before use. I know, it sounds a little crazy, but it really works! The oil acts as a lubricant so the snow doesn't pile up on your shovel. Don't make this job any harder than it needs to be!
This is a super quick and easy fix and requires no supplies, and little effort!
Reverse the direction of your ceiling fan in the living room. It's a simple thing that will make a big difference in the temperature of your rooms during the winter months. As the hot air rises, reversing the fan pushes the warm air back from the ceiling back down into your room.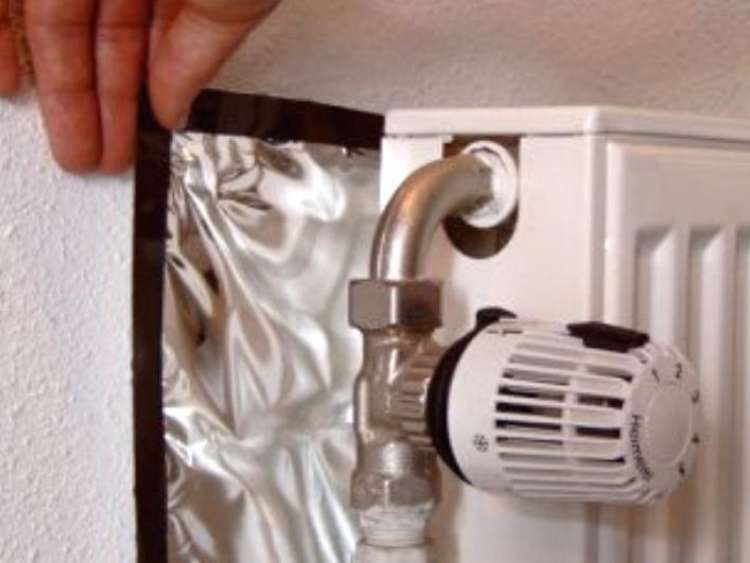 Radiators are often situated right against the outer wall of the house – right where it's the coldest. This can be a major source of heat loss!
Get more out of your radiator by putting a reflective insulation sheet behind it. This special sheet reflects the heat back into the room and reduces heat loss.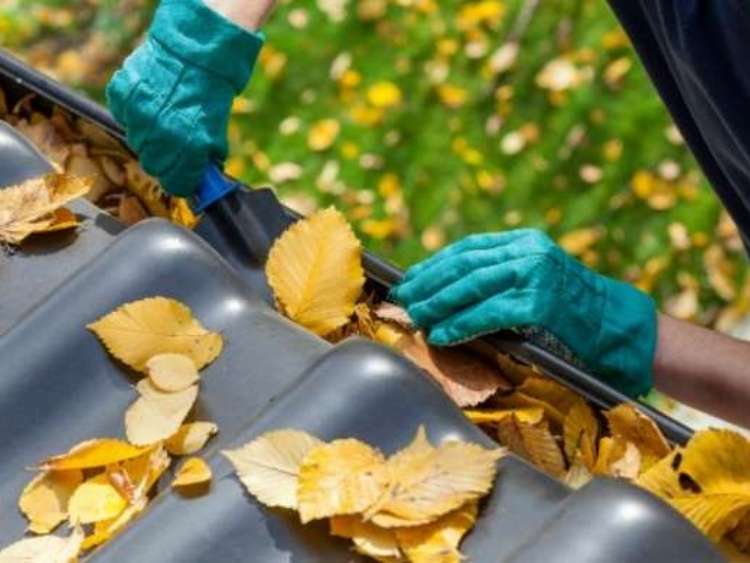 Cleaning the gutters may not be fun, but it's a necessary chore to check off your list before the rain and snow season.
Snow and ice can get trapped by the leaves, and the extra weight can create overhead hazards by causing the gutters to pull away from the house. This can cause a whole range of issues and damage your house–possibly allowing windows to leak inside your home! 
The money spent on having your gutters professionally cleaned will be well-spent, or you can do it yourself!
If you don't already know how to make one, you MUST learn how to build an upside-down fire. It lasts much longer than a traditional fire, so you'll have less fuss with the fireplace.
Never heard of an upside-down fire? You don't want to miss out on this nifty little trick for you and your guests. Check out this short video to learn how you can build one today.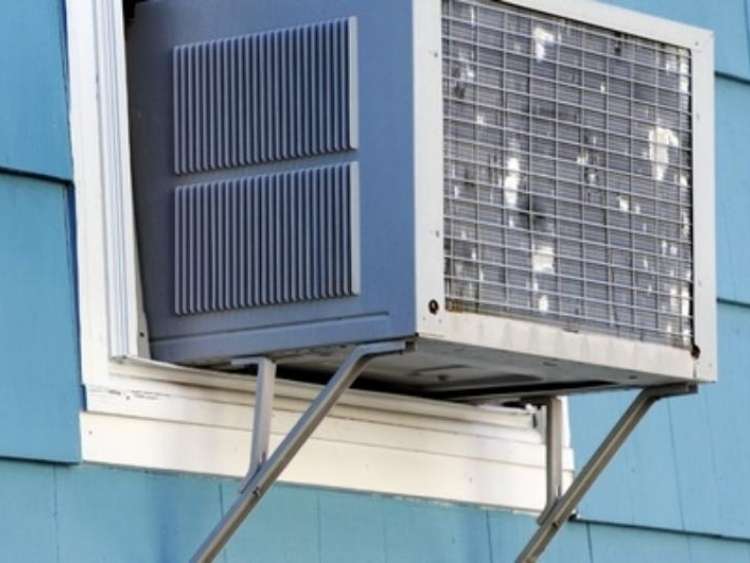 If you have window air conditioner units, there are some things you should do to get them ready for winter so you don't lose a lot of your heat out the window. If you don't take your window unit air conditioners down for the winter, turn off the air vents and cover them up to keep cold air from blowing through the unit.
This one simple and easy task can make a big difference in how chilly the rooms inside your home feel this winter.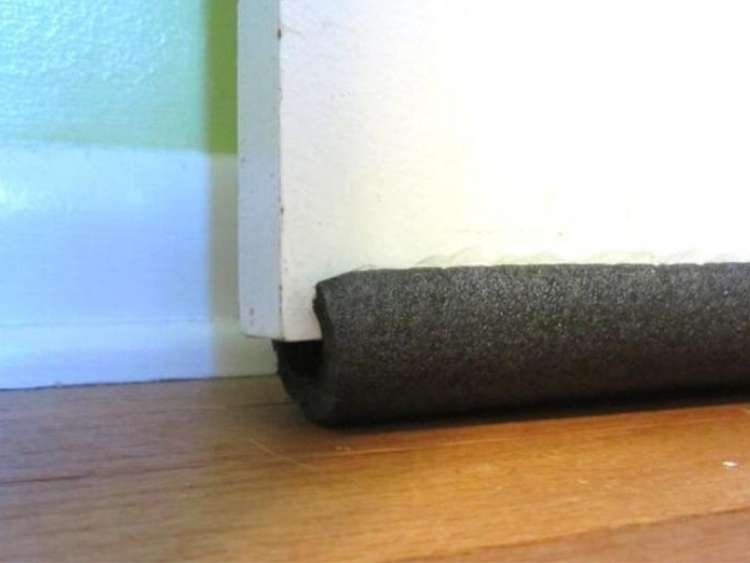 Pipe insulation can prevent cold drafts from coming up under the door. Frugal tip: pool noodles can do the same thing, but WAY cheaper.
Just slice a pool noodle in half (lengthwise), and slide it under the door. It's easy to do, and you have an inexpensive draft stopper that will keep your house warm this winter.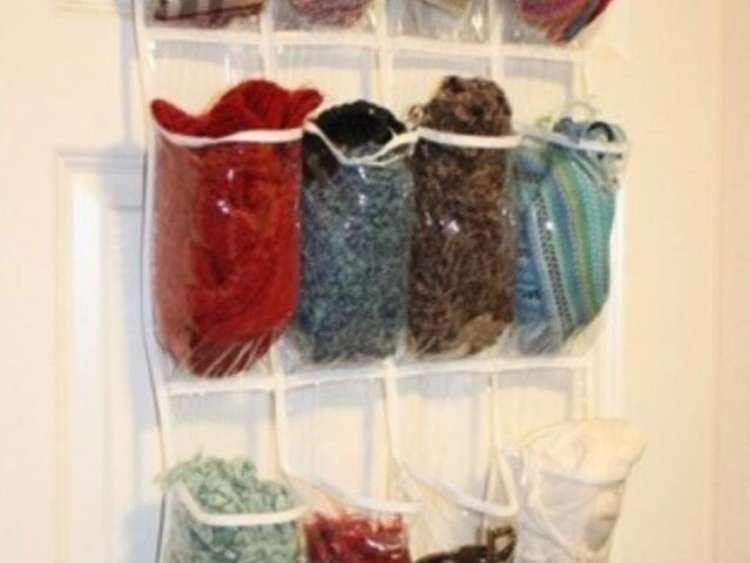 How does hanging a shoe organizer in your entryway help winterize a home? You'll be able to find anything and everything you need (scarves, hats, mittens, blankets, gloves, etc.) quickly and easily as you head out, into the cold.
Related Post: Grab more shoe organizer ideas!
10. Make a Boot Tray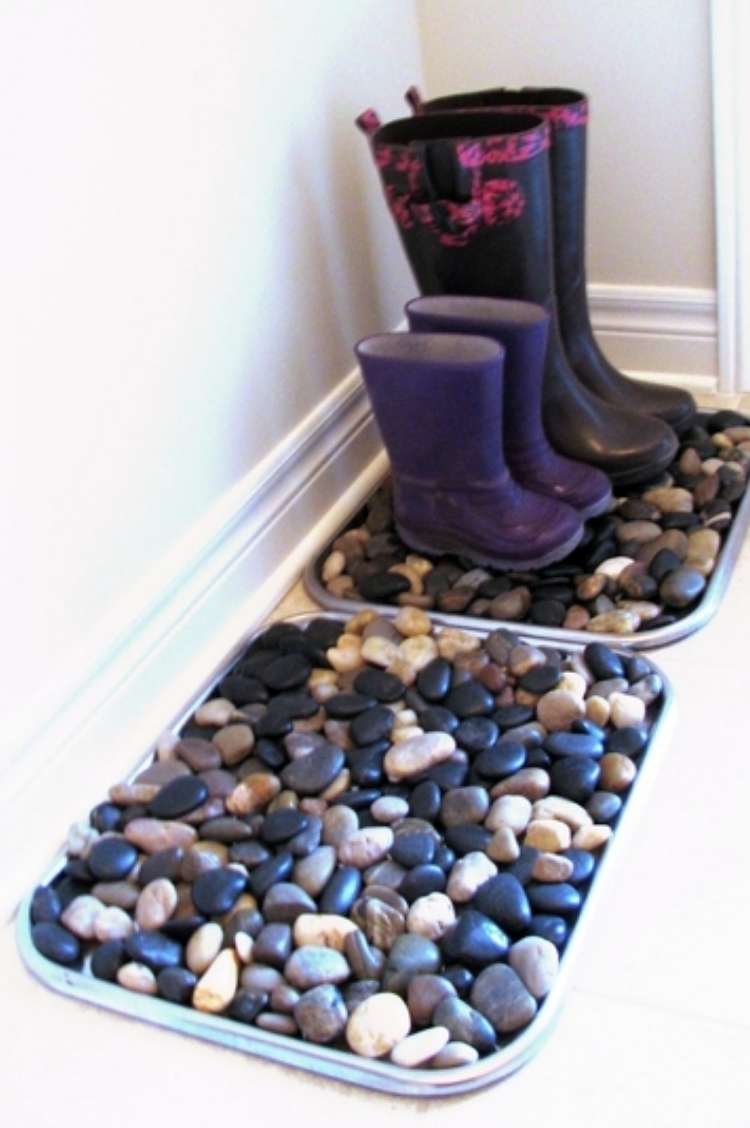 Don't track ice and snow into the house with your boots. Make a boot drying station for just a few bucks.
You just need:
a serving tray
small river rocks to fill the tray
The rocks lift the boots off the ground, allowing all the snow and water to drain away. It's a very simple idea and also an extremely chic decoration!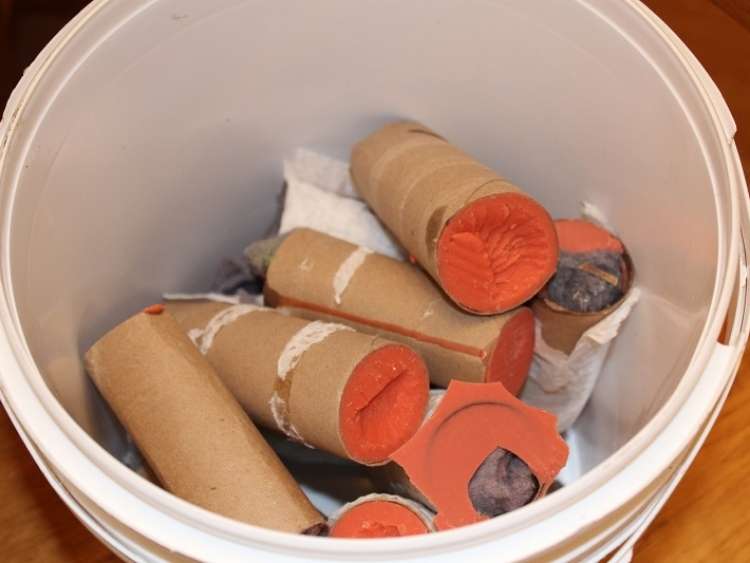 If you have a real wood-burning fireplace, trying to start a fire without firestarters can be a real pain. And who has time to get stocked up?
Fortunately, you have all the supplies you need right at home to make your own firestarters! Start saving toilet paper tubes and dryer lint now. Just add a little wax to act as a seal. These firestarters are so easy to make! They're cheap, and they work like a charm!
But what if you're not wild about the idea of saving lint? Try orange peels (or any citrus fruit peels) as your firestarter, instead. Just dry the peels first, then use them as needed.

Not only does this save you money, your house will smell amazing! I had no idea you could do this – I'm totally trying it out!
Do you know how to find out if your windows are drafty?

Light a candle and slowly move it around your windows. If the candle flame moves a lot in one particular spot, you have a draft. 

Seal your window with caulk or foam sealant. It's much easier than it may sound, and it'll make such a big difference in how much warm air you lose. The savings on your gas bill is EVERYTHING! 
Print out and follow a good winterizing checklist to make sure your home is ready for cold temperatures, snow, and ice. (Here's another list to try!).
Since this list covers everything (both inside and out), you won't forget any job. You can be confident that you'll be ready for winter temperatures this year!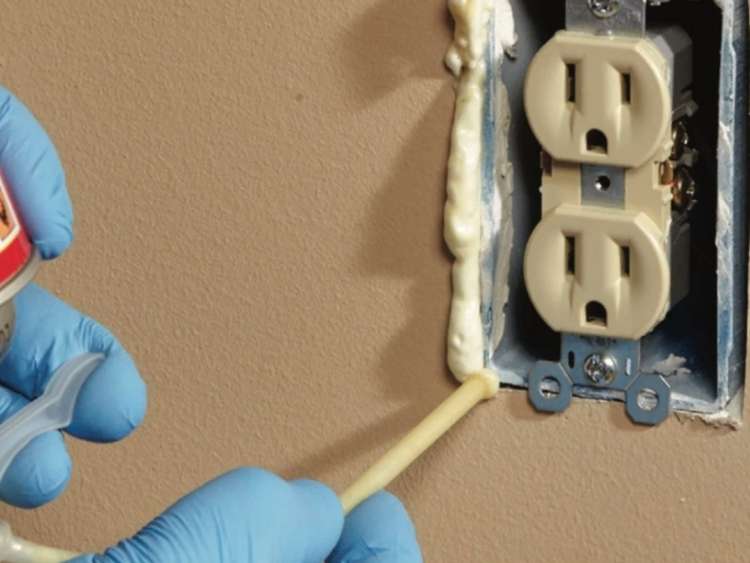 Insulate wall outlets and light switches to reduce energy loss. You'd be surprised at the amount of cold air that comes through those tiny spaces, especially in older homes. This easy tip will take you no time at all!
Final Thoughts on Winterizing Your Home This Cold Weather Season
There you go! These 15 super simple tips on winterizing your home should help you feel more prepared for the coming season. Your home, your family, and your wallet will appreciate the efforts you make to create a home that is warm, inviting, and cozy this winter.
If you're still feeling uncertain about how you can tackle this kind of project, pick just one task you can start with right now. Since this is a list of super simple ideas, you likely have all the supplies you need to get started!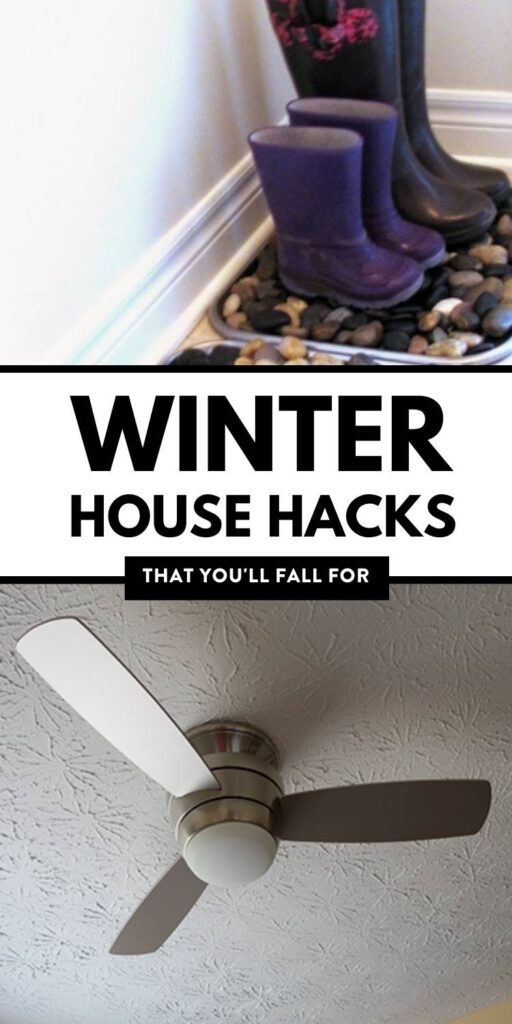 More Winter Tips & Ideas
Which tip(s) will you try this year?