Looking for some mouthwatering chicken wing recipes to serve up? I have a huge list of epic flavored chicken wings waiting for you below. Perfect to eat on those game nights as you cheer on your favorite team, or serve up for a dinner for the family. These chicken wing recipes are full of vibrant flavors and will give you that tender-fork meat that falls off the bone. Sit back and scroll and see all the unique and tasty flavor combinations I have for you below.
Skip ordering takeout and make your own chicken wings. These recipes below are not only divine in flavor but they are pretty easy to make. I love the fun flavor combinations to really step out of the box. Nothing beats a tender and juicy wing, that is finger-licking good. If you own an Instant Pot check out these 15 Instant Pot chicken recipes!
Finger Licking Good Chicken Wing Recipes
Let's start off with a classic buffalo chicken wing. You get the heat from the buffalo sauce, that is great dipped in ranch or blue cheese dressing.
Honey Lime Sesame Chicken Wings are a paleo friendly chicken wing. Sticky, sweet, savory, and all things in between. A perfect wing to whip up for the crowd.
Check out these ranch wings, they give you that smooth ranch flavor with a hint of smoke. With a crunchy outside and tender and juicy meat inside. Made in your Instant Pot.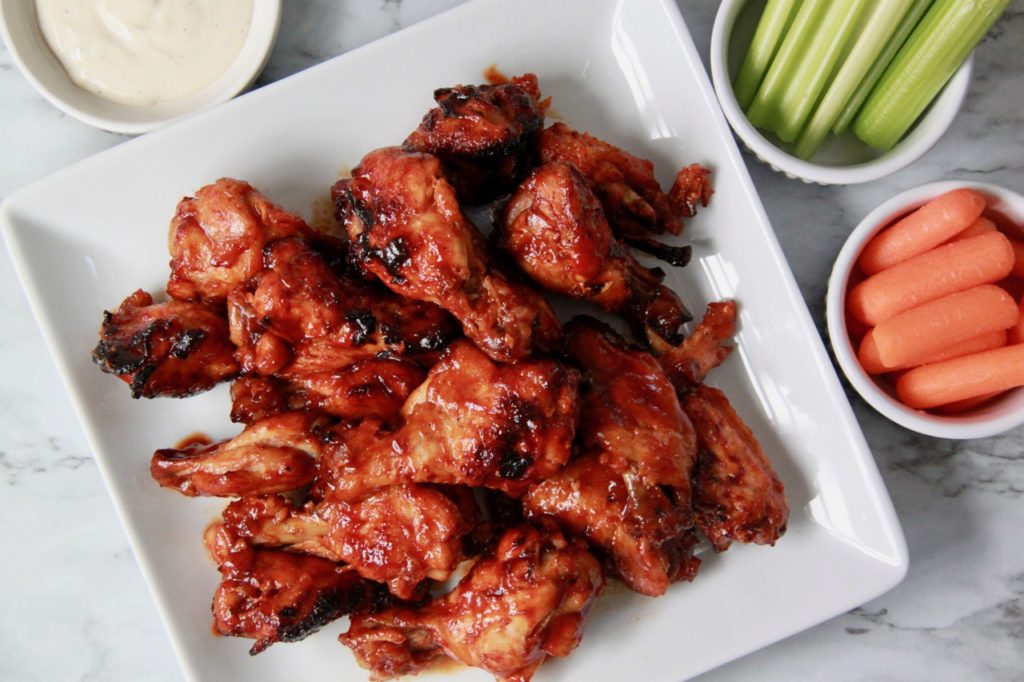 Pull out your Instant Pot for these honey bbq wings. You get that sticky honey bbq coating on the outside, that is too good not to lick off your fingers when you are done. I love dipping these in ranch.
Baked mango Sriracha chicken wings will give you a mix of sweet and spice. Serve these up and watch them disappear as people won't be able to resist the flavor combination.
I love a good sesame chicken wing. It gives you those Asian flavors that stand out next to the juicy chicken. The whole family will love these wings.
Sweet mango bbq gives you that smoky flavor paired with sweet for a tender chicken wing that will hit the spot.
Chicken Wing Recipes Perfect For Game Day
Here is a really nice sweet and spicy chicken wing recipe. You get that crispy outside that offers enough heat but paired with sweet to help tame down the flavor ratio.
Whip up a batch of these bourbon glazed chicken wings. These wings are packed full of flavor and have that sticky texture that will leave you licking your fingers clean.
Smoked Coca-Cola BBQ Wings are a really fun one to make. The cola really helps give you a moist and tender wing.
Grapefruit honey garlic chicken wings are a really unique flavor combination. You get that citrus, the splash of sweet from the honey, and the savory from the garlic.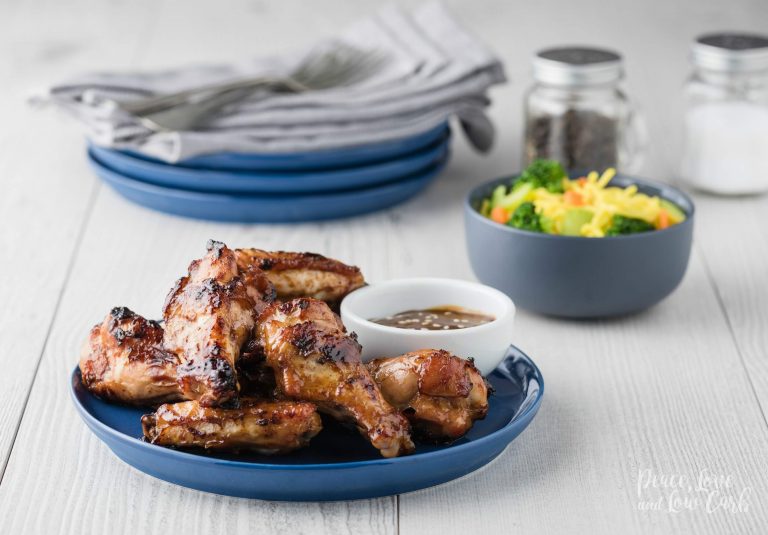 Another good one to think about making is this low carb crispy baked teriyaki chicken wing. A nice low carb option for those who are following a diet or need a lower carb for health reasons.
Tandoori Chicken Wings give the chicken a nice element of heat but not being so spicy you need a huge glass of water. These are a wonderful wing to make.
Chipolte strawberry chicken wings are creative and fun. You have the perfectly flavored wings with a variety of seasonings and spices, for the perfect game day treat.
If you have an Air Fryer try out these Air Fryer hot wings. They will give you that crispy texture without frying them. A really nice spiced up flavor and crispy texture.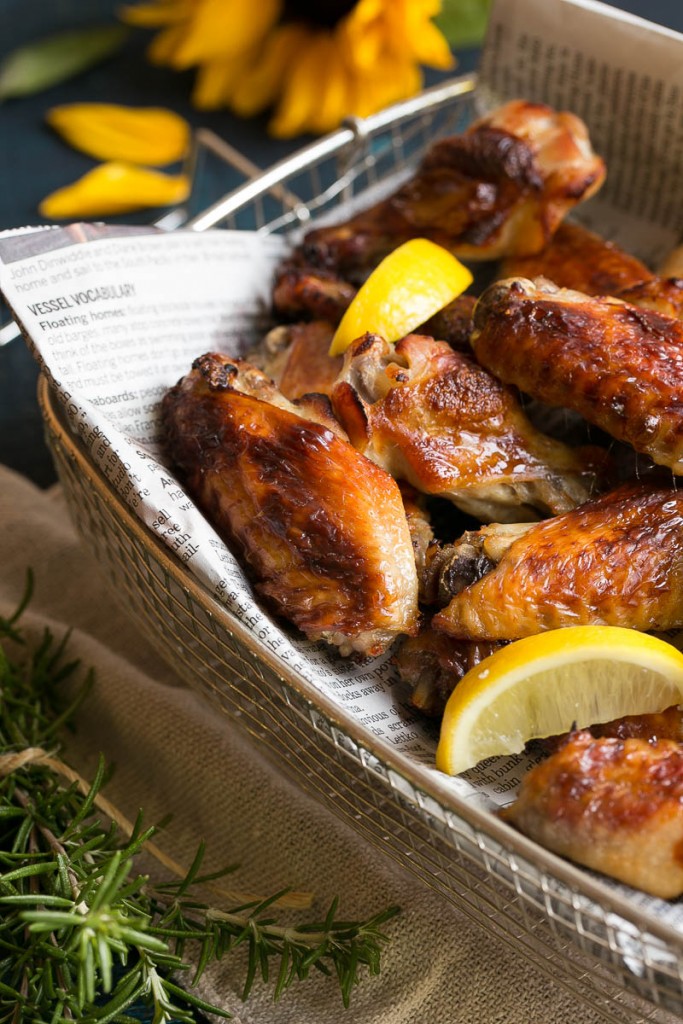 Crispy lemon chicken wings give you that splash of citrus that pairs so well with chicken. Tender, juicy, and addictive. I bet you can't eat just one.
Twice Baked Tahini-Glazed Chicken Wings are a great appetizer to serve up at your next game day bash. Sticky, flavorful, and of course tasty down to the last nibble.
Smoky Turmeric Chicken Wings offer the right amount of smoke, tang, sweet flavors to leave the whole crowd asking for the recipe.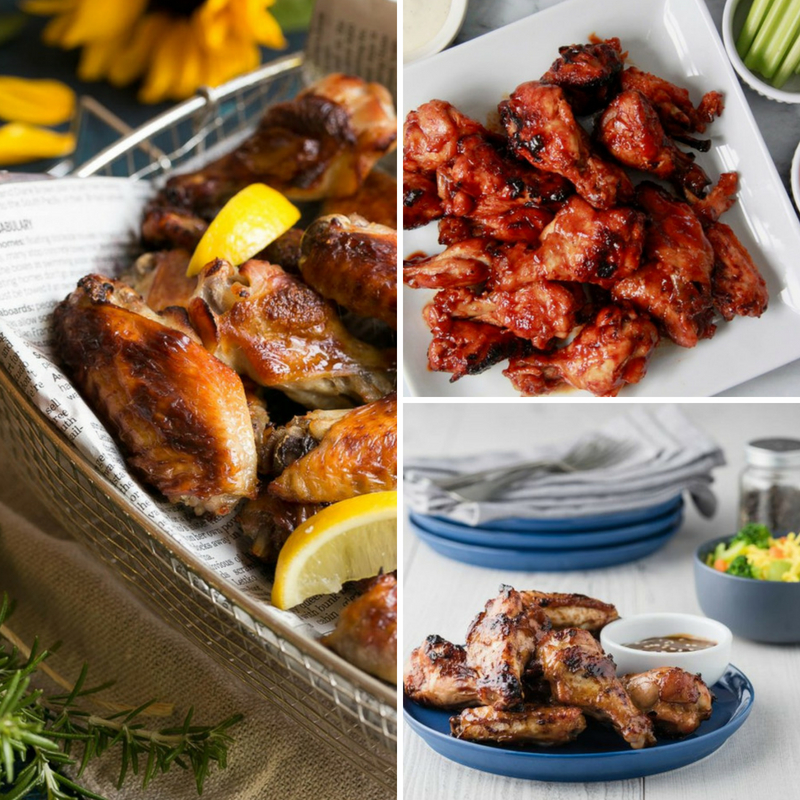 What is your favorite chicken wing flavor?