Summer is a great time to get together and host a family reunion! If you have one scheduled and on the books, you might be looking for some great potluck dishes to consider making! I have a list of tasty dishes below for you to consider to make for your day of catching up with distant relatives, making new memories, and enjoying an arrangement of tasty dishes. All the family reunions we have been to, have a potluck style menu. They provide the main dish and everyone brings sides and more so there is more than enough food to eat!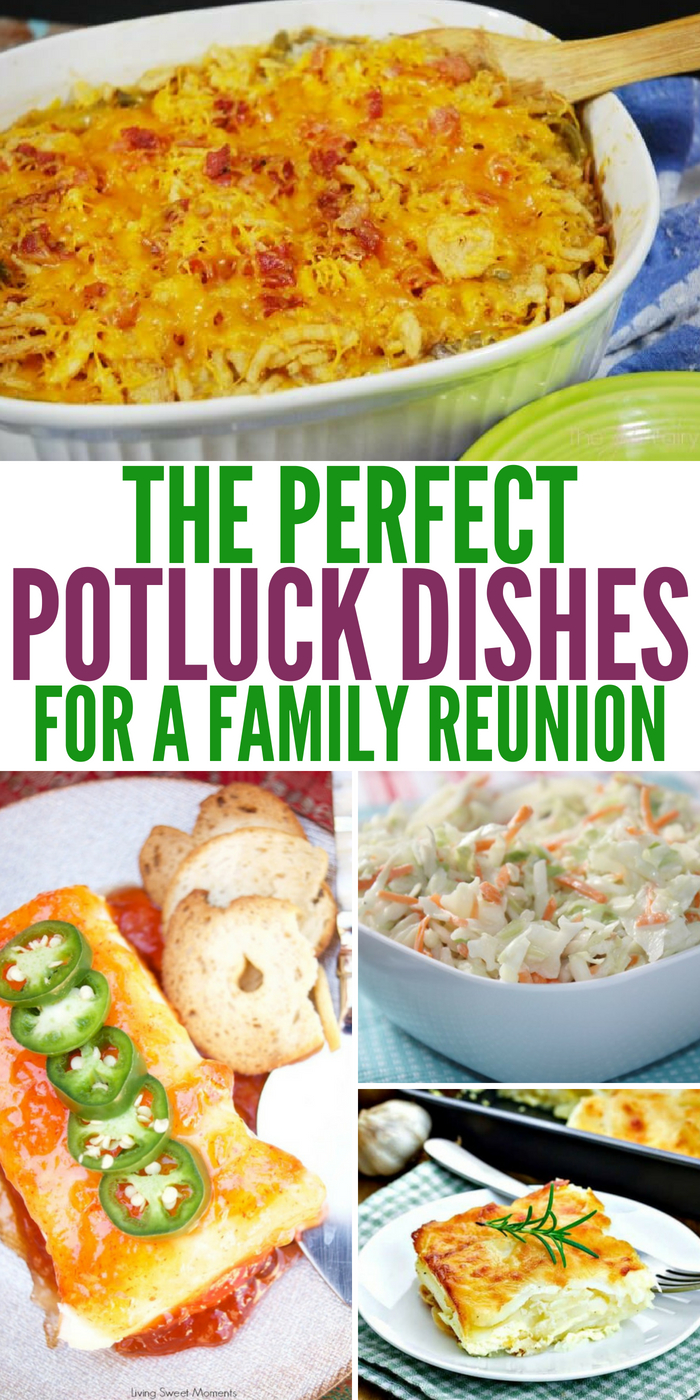 One side of our family does a family reunion every single year. I am the type that likes to try out new recipes and bring fun dishes that aren't your everyday recipes. I thought if any of you were on the hunt for a potluck dish to bring to your next family reunion, barbecue or family gathering you might enjoy this list. Plus if you plan to have a party in the summer, check out these water balloon games that any kid or adult will love.
Must Try Potluck Dishes To Wow Your Guests
Check out this Southwest Quinoa salad, it is full of vibrant flavors like black beans, cherry tomatoes, corn, cilantro and more. This salad will be a game changer at your potluck.
Another great salad is this easy creamy summer macaroni salad. You can whip this salad up in just 15 minutes, for a quick no fuss salad to take to the party.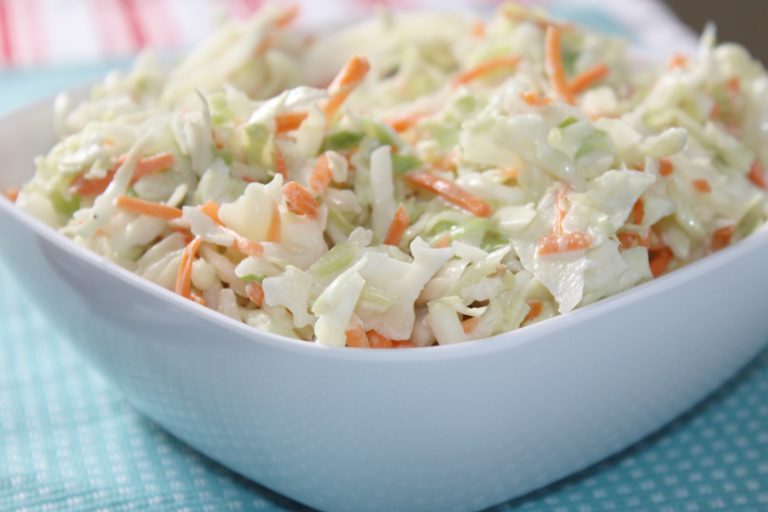 Coleslaw is always a quick and easy dish to make, that goes great with any protein they serve as the main. This is a crunchy mix that offers a homemade sauce that is to die for.
4-Ingredient crockpot grape jelly meatballs are always a win for me. They give you that savory with a hint of sweet. Toss these in the crockpot in the morning and then grab as you head out to your reunion for lunch or dinner.
Nothing beats a good deviled egg. These smokey deviled eggs are a bit of a twist from the classic version but will liven up the display of food on the table.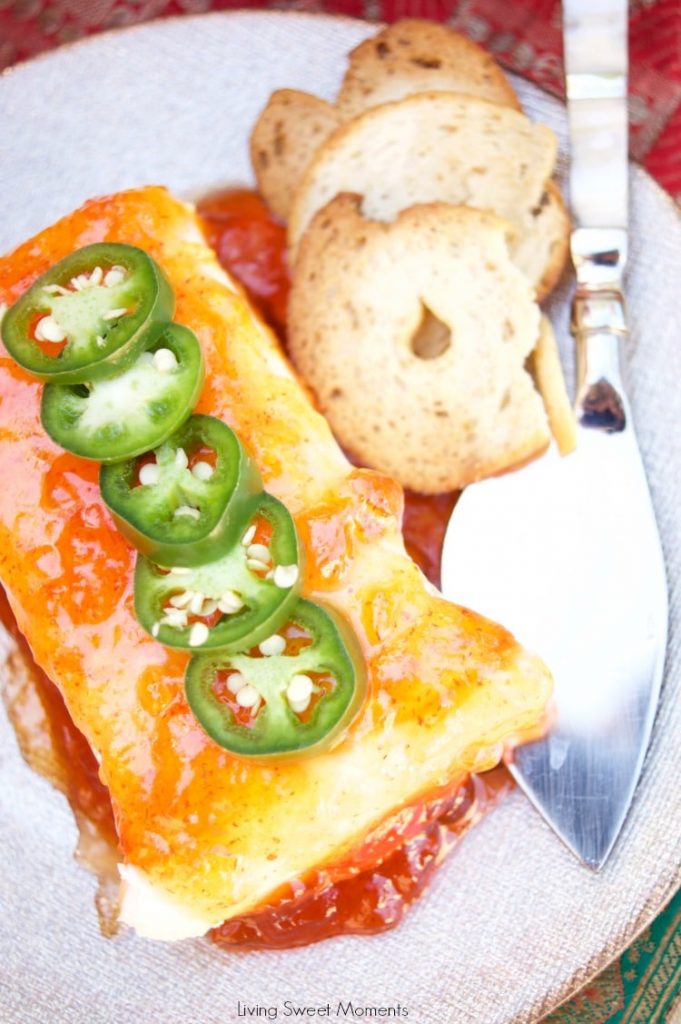 Cream cheese with hot pepper jelly is a perfect side to bring. This combo is so addictive, you have the heat from the jelly paired with the creamy cream cheese. Dip crackers, chips, or even fresh veggies.
Nothing beats a good hash brown casserole. This is great to toss in the oven before you head out, and then serve up a warm casserole dish to go with your main dish.
Serve up some creamy and spicy buffalo mac and cheese to your family. You get the kick of heat but also the creamy and tender bites of pasta.
Tasty Potluck Dishes To Serve Your Family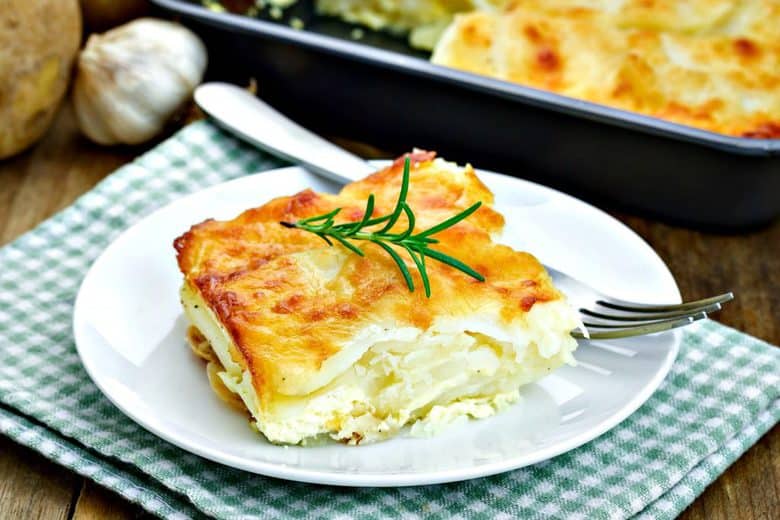 If you want to bring a hot dish check out this easy scalloped potatoes recipe. You have the tender slices of potatoes in a nice creamy sauce, baked to perfection.
I can never pass up a good spoonful of a 7-layer black bean dip. This is what all potlucks should have. It is my all-time favorite side dish to bring and eat.
A great dip to make is this chipotle corn dip. Serve with some salty tortilla chips for a perfect side.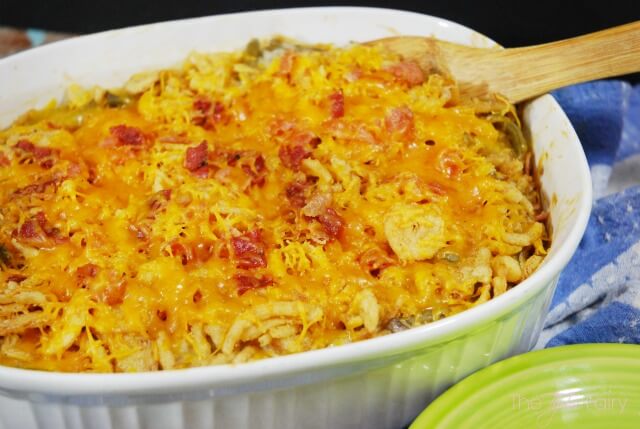 This cheesy bacon green bean casserole took my breath away. You have the sharp flavor from cheese, salty from the bacon, and that perfect creamy green bean casserole base.
One highly popular potluck dish is this broccoli salad with bacon. This is a paleo, whole30 and gluten-free recipe, so great for any family who has a strict diet or food allergies.
Spanish beans and tomatoes is a nice hot dish to serve as a side for guests as well. A little bit of a twist than your classic baked beans but super savory and satisfying.
Check out these 30-minute dinner rolls. I love having homemade rolls to dip in juices from the sides I get, and these rolls look tender, light, and fluffy.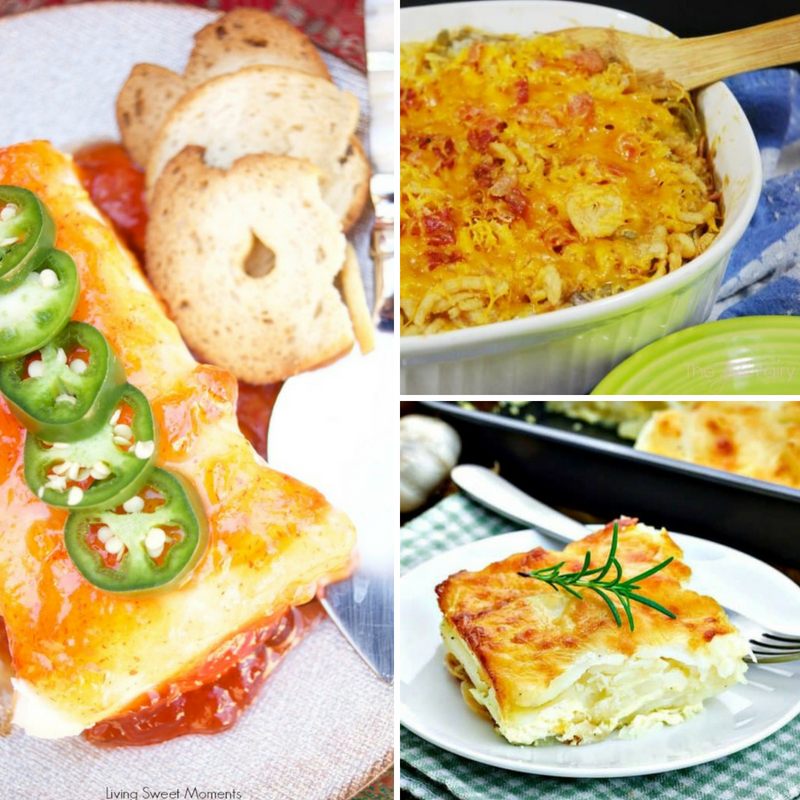 What is your g0-to potluck dish to make?