Who else LOVES eating cookie dough? BUT, raw cookie dough is bad for you – between the raw eggs, the calories – what if you could have a healthier alternative that tastes *just* like the real thing?
Check out this cookie dough dip with a secret ingredient – beans!
This dish is the perfect sweet guilt-free snack to serve at a Meat-free Monday Night football! Not only can plant-based diets be good for people and better for the planet, but they taste amazing too! Many thanks to Silk – and their collection of plant-based beverages and yogurt alternatives. They are sponsoring this post for a #MeatlessMondayNight.
Ingredients Needed to Make Bean Cookie Dough Dip
2 Cans of Garbanzo Beans
3-4 Tablespoons of Silk Almond Milk
1/4 Teaspoon of Salt
2 Rounded Teaspoons of Brown Sugar (you can replace with Agava Syrup or another sweetener alternative)
1 Teaspoon of Vanilla
Chocolate Chips – roughly 1/2 a cup
How to make Cookie-Dough Dip with Beans:
Rinse the garbanzo beans and remove as many of the shells as you can as you rinse them.
Add them to your food processor with your Silk Almond milk. Blend until the mixture is smooth.
Add your sugar, salt, vanilla and chocolate chips. Mix together and serve with pretzels or crackers.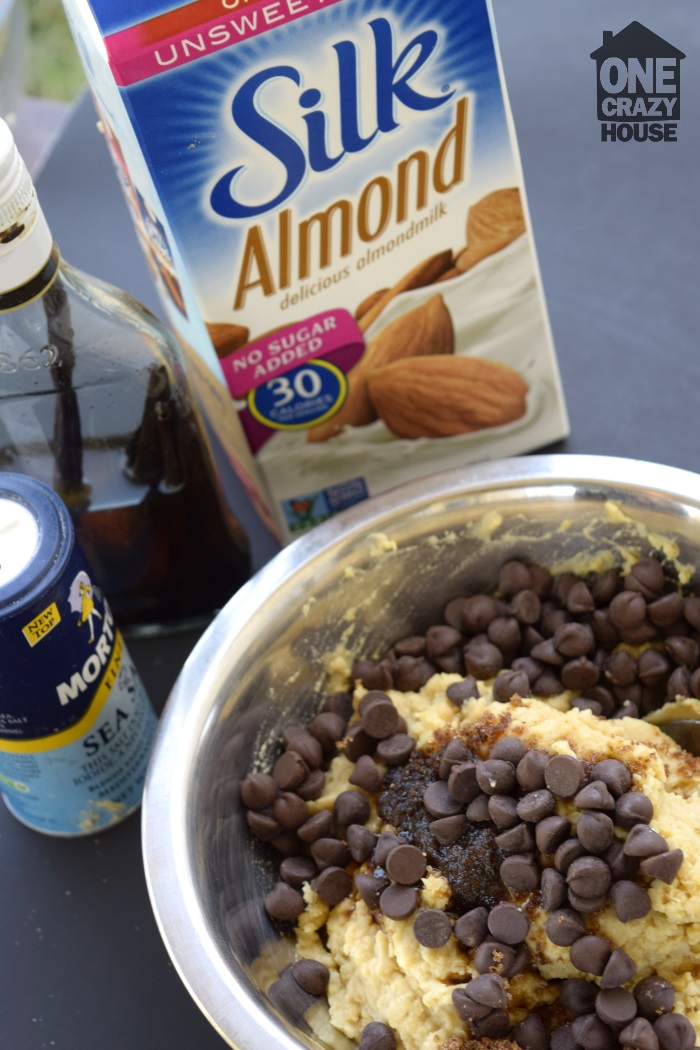 You will be shocked! This tastes *just* like the unhealthy version of cookie dough – it's guilt-free, gluten-free, dairy free and most important of all – YUMMY!!
Want more Meatfree Monday Recipes?
Silk has a wide variety of meat and dairy-free recipes that will make your football night gatherings delicious! Check out their website for ideas and for a chance to win in their giveaway! If you are looking for Silk products in your area, here is a handy store locator. Yum.
This conversation is sponsored by Silk. The opinions and text are all mine.