Having trouble keeping up with your family's appointments, papers and bills? Want a central space where everyone can get on the same page? You need a family command center! Use these inspirational command center ideas to decide what you need to get your entire family on track.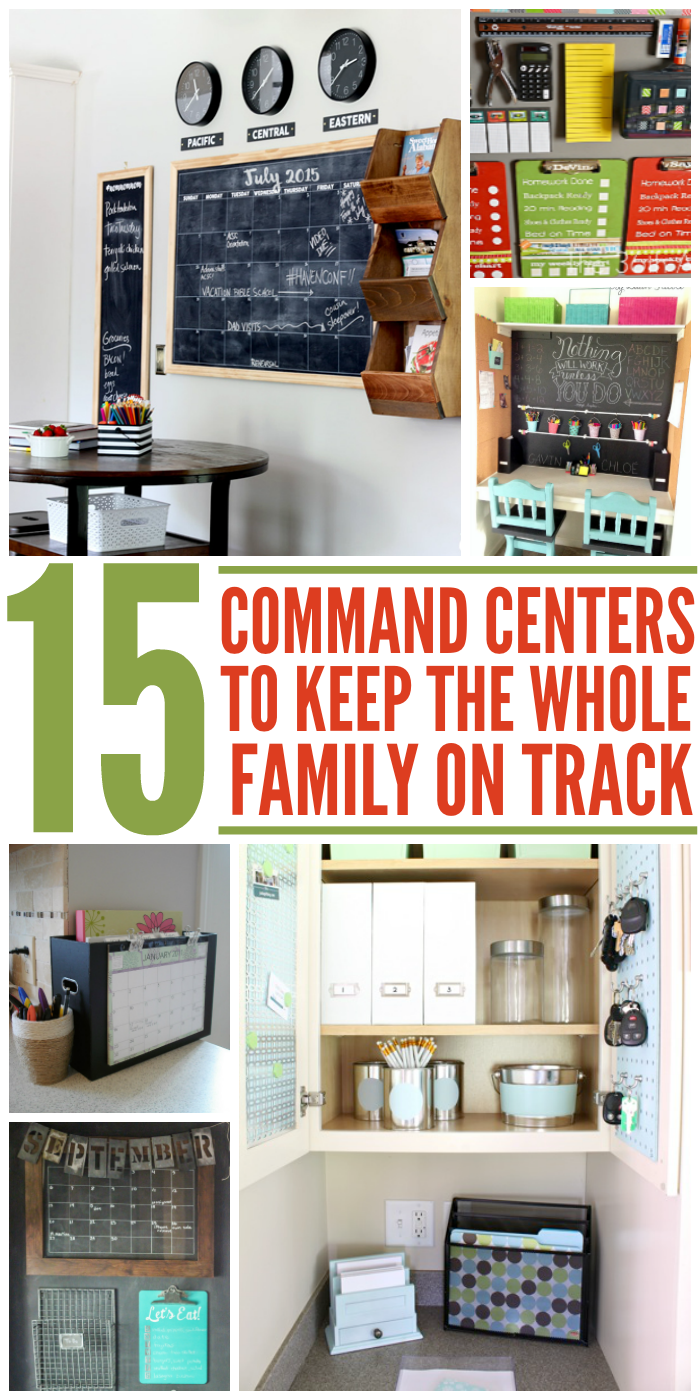 Command Center Ideas to Keep Your Family Organized
This kitchen command center is lovely! The wall organizer houses important papers, coupons, etc., while the drawers and cubbies hold office supplies.
You don't need an elaborate setup to get things organized. Here's a simple kitchen command center that houses only files and writing tools. Clipping a calendar to the front of the file organizer is such a smart idea!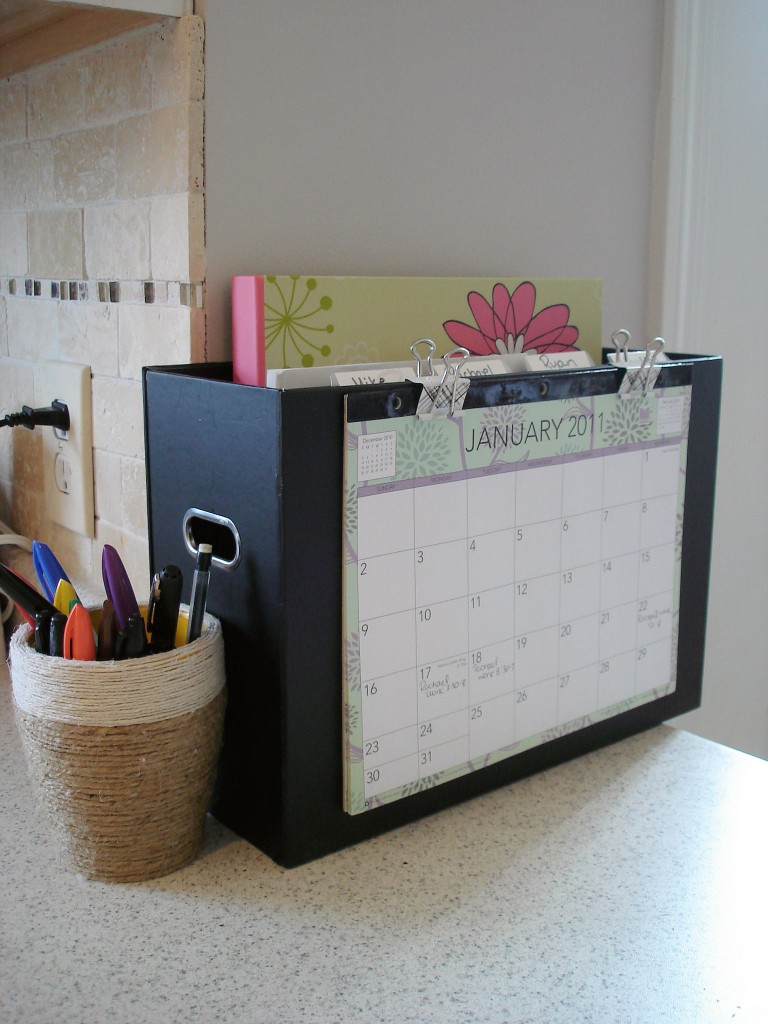 The next time your kid asks, "Mom, where are the pencils?" you'll know exactly where everything is with this super organized homework command center.
Here's another homework command center with seating for two. Adorable! And the chalk board background is a great idea.
Here's an entryway command center with individual organization ideas for each person. Each child has their own hook for coats/backpacks as well as a calendar/memo section.
This command center is at the garage entrance and houses everyone's important things. We love how there's a space for absolutely everything.
Create a fitness command center to stay motivated with exercise and clean eating!
I love that the printables in this family command center are in frames. Use dry erase markers to write on them, and just wipe them clean when done.
The menu board makes this command center for me. I love that you can save the cards and stick them back up as you rotate through your favorite meals.
This cabinet command center is completely amazing! It has all the perks of the wall-mounted command centers but with a less cluttered look because it's hidden behind cabinet doors. Lovely!
Add some bins to catch mittens, scarves and hats in the winter.
This refrigerator command center has a fabulous clip system for meal planning.
You'll love the look of this industrial family command center. It's also really simple and non-fussy.
How many times do you and your kids pass through the hallway each day? If you're like us, you probably do it several times! A hallway command center is a brilliant idea, and it keeps everything off the walls in your main rooms.
The cubby shelf in this command center is fabulous! The basket under the table for housing office supplies is also a smart idea.