Looking for an easy way to organize your spices? This 15-minute DIY is super easy. With an old orange crate and some chalkboard paint, you can create a rustic-looking spice organizer to spruce up your kitchen. And if you're not sure what to do with your old spice rack, we've got loads of ideas here.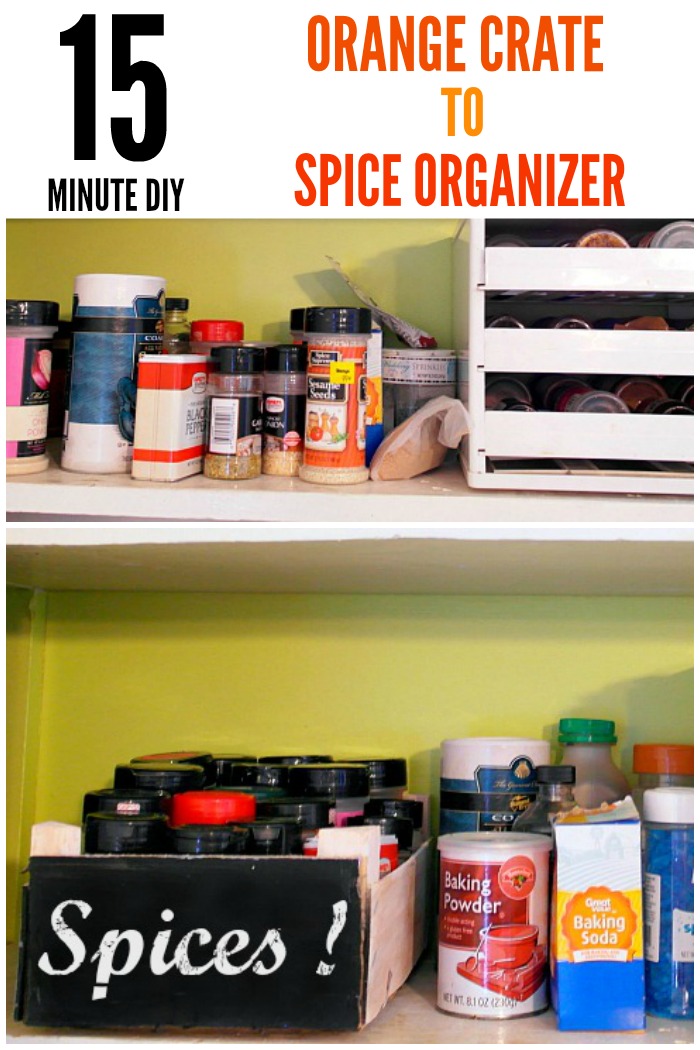 DIY Spice Organizer Using An Orange Crate
This post contains affiliate links.
Materials Needed:
Empty Wooden Orange Crate (usually sold containing clementines)
Paint of your choice
Sponge or Paint Brush
Instructions
The crate is basically ready to use as is, there are just a few things I like to do first. Check the crate over for any loose staples. Remove them or bang them in with a hammer. Carefully run your hand over the edges and check for cracked or split wood that may splinter. Lightly sand any spots you find with a fine sand paper.
Most clementine crates have a label on the ends that can not be removed. Instead, use the chalkboard paint to spray over it. Allow to dry. I only needed one coat! (See more chalkboard paint crafts here.)
Use your choice of paint color to paint the wood. Or you can always leave it natural. I used the white wash technique because I like the look of the light wood and wanted to bring out the features more. Allow the paint to dry.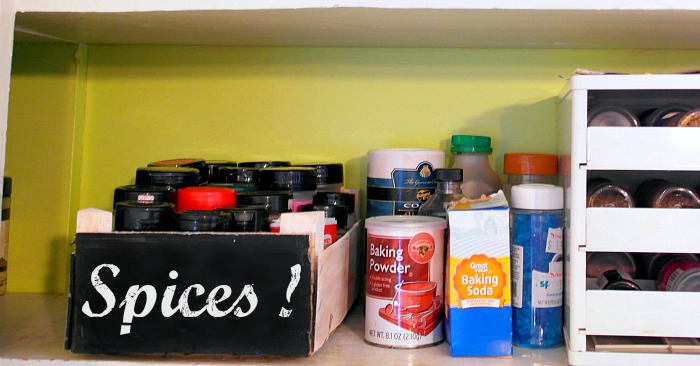 Once all the paint is dry it is as simple as filling it up with your spices or anything else that may be cluttering up a whole entire shelf in your cupboard or cabinets!
This is what my spices looked like before-
 I was constantly trying to find what I need AND to make it worse, I am short so the whole time I am digging in my cabinet, I am on my tippy toes. No thank you.
15 minutes later ! BOOM. All my spices organized in one place. I can take the whole crate down and grab what I need. Check out more of our kitchen organization ideas and pantry hacks!