If you know any stressed moms (or are one yourself), one of the most loving things someone can do is surprise mom with gifts for stress relief! She will very much appreciate any of these DIY stress relief gifts to help her relax and feel her best.
Are you a stressed-out mom? Chances are if you aren't one, you know one.
Being a mom is a hard job, and moms often juggle a handful of tasks at the same time. From being home all day with fussy toddlers to busy working moms and everything in between, it's no wonder why moms can (and do!) feel stressed out more often than not.
You know as well as I do that moms are notorious for taking care of themselves last. They spend so much time taking care of everyone else that they often forget about themselves until their body forces them to stop and relax by getting sick.
The irony is: moms don't "have time" to be sick!
That means that stressed-out moms need to reduce their stress. And if the stressed-out mom in your life won't do it for herself, you can help her out by giving her some helpful gifts for stress relief.
Time To Find Some Stress Relief
Today, I'm going to show you some stress relief gifts that are perfect for helping moms relax, de-stress, and unwind.
The best part is that you can easily make all these gifts right at home, wrap them up in a special way, and surprise her with a treat to make her day (or week) much better.
Sometimes, a simple stress relief gift is all you need to unwind a little and get the relaxation your heart desires.
You don't even need to consider yourself as being crafty because these DIY gifts to relieve stress are all super easy to make!
I gathered the most relaxing bath soaks, bath bombs, stress balls, and more that I could find to share with you.
Check out these stress relief gifts you can buy if you would rather not make gifts for stress relief. Store-bought or not, these gifts are sure to be relaxing for anyone who needs help unwinding!
11 Best DIY Gifts for Stress Relief
Got a mama in your life who is feeling stressed and overwhelmed? Help her relax and melt the stress away with these easy DIY stress relief gift ideas!
This DIY lavender milk bath is a perfect way for a stressed mama to sink down in a warm bath to just soak and relax while the stresses of the day melt away.
Learn how to make your own DIY stress ball! This is a great gift by itself or to toss into a stress relief gift basket for a mama to squeeze when she feels overwhelmed.
These stress-relief bath salts will not only soothe away the craziness, but the aroma of eucalyptus and spearmint together is delightful and calming to the mind and the body!
Sometimes, a homemade foot scrub to do a little 'at-home' DIY pedicure can bring some much-needed joy and happiness to the day.
Nothing like having silky smooth feet with a fresh coat of polish!
I love to toss in a nice headache bath bomb when I go to wash off for the night. That tension headache instantly disappears!
This would make a great gift for a friend who is struggling during an especially difficult time.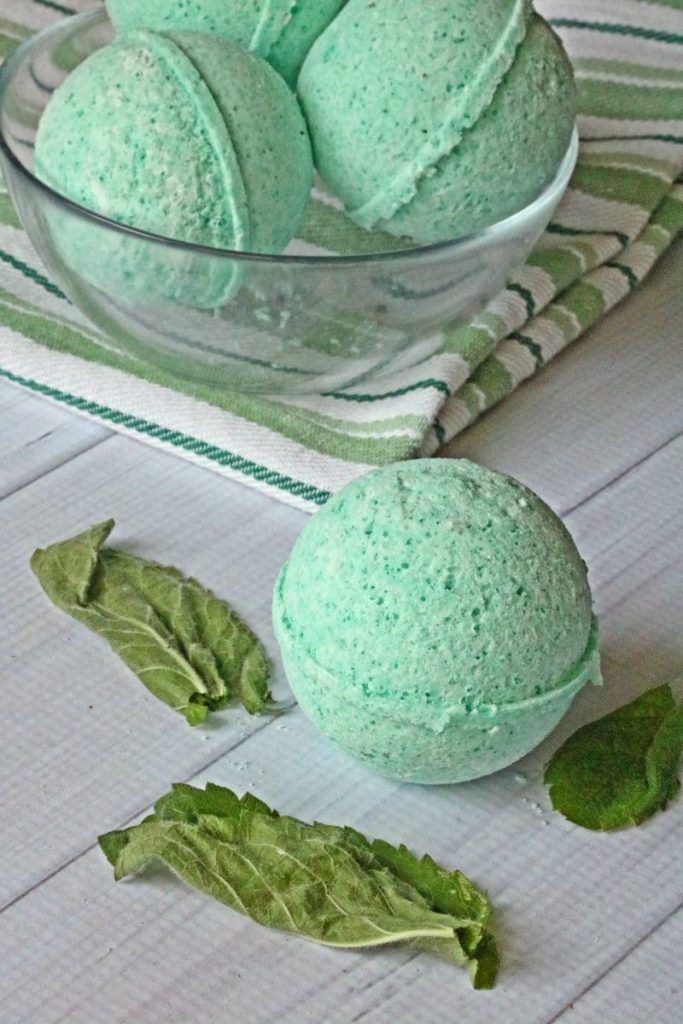 Get silky smooth skin and cast those cares away with this rejuvenating body butter for stress. This butter is also great for minimizing scars on the skin and hydrating deeply.
Another great gift to give, if she is a fan of essential oils, is this anxiety roller! It is made with a blend of essential oils that will help wipe away that anxious feeling lurking around.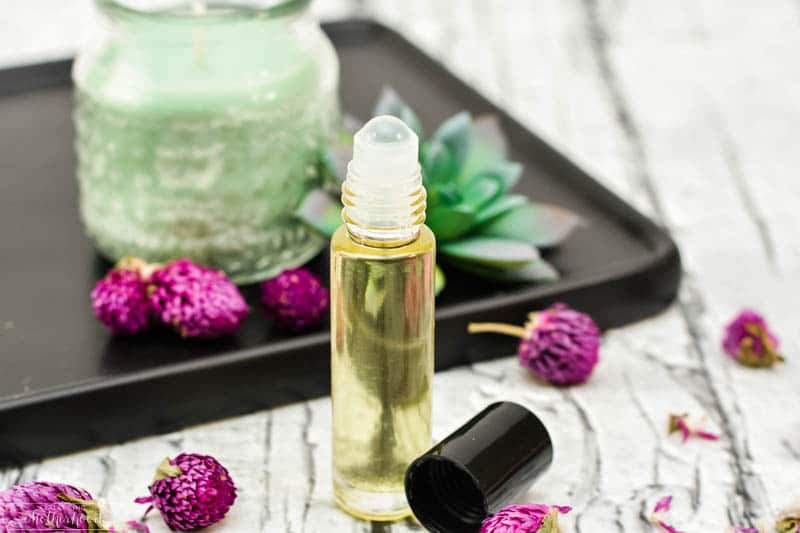 A mint and lemon sugar scrub will exfoliate the skin nicely, and the aromatherapy is a wonderful way to relax and boost your mood!
The aroma of this rose petal bath soak will instantly wash away those worries you might be feeling. I love giving a gift like this to a loved one, especially overwhelmed moms.
Moms always appreciate a nice bath after the kids are in bed.
Lavender has a way of inviting serenity into a person's day. Give mom this lavender linen spray so she can spritz her bedding before going to sleep. Sweet, peaceful dreams!
Check out this peppermint bath bomb recipe! A few ingredients for a minty and soothing bath bomb to soak in after a long day.
Stress Relief Gift Basket Idea
There is no rule that says you can only make and give one of these ideas! Make a few of them or make a couple and add other stress-relieving ideas together in a basket to gift!
Some of my other go-to items to add besides some of these DIY gifts are:
Their favorite chocolate or sweet treat
A good book
Gift cards to their favorite store or restaurant
A box of special herbal teas
Relaxing candles
She will be surprised, thrilled, and touched that you noticed and care enough to go to the effort.
Tell us in the comments: Do you like to make homemade gifts?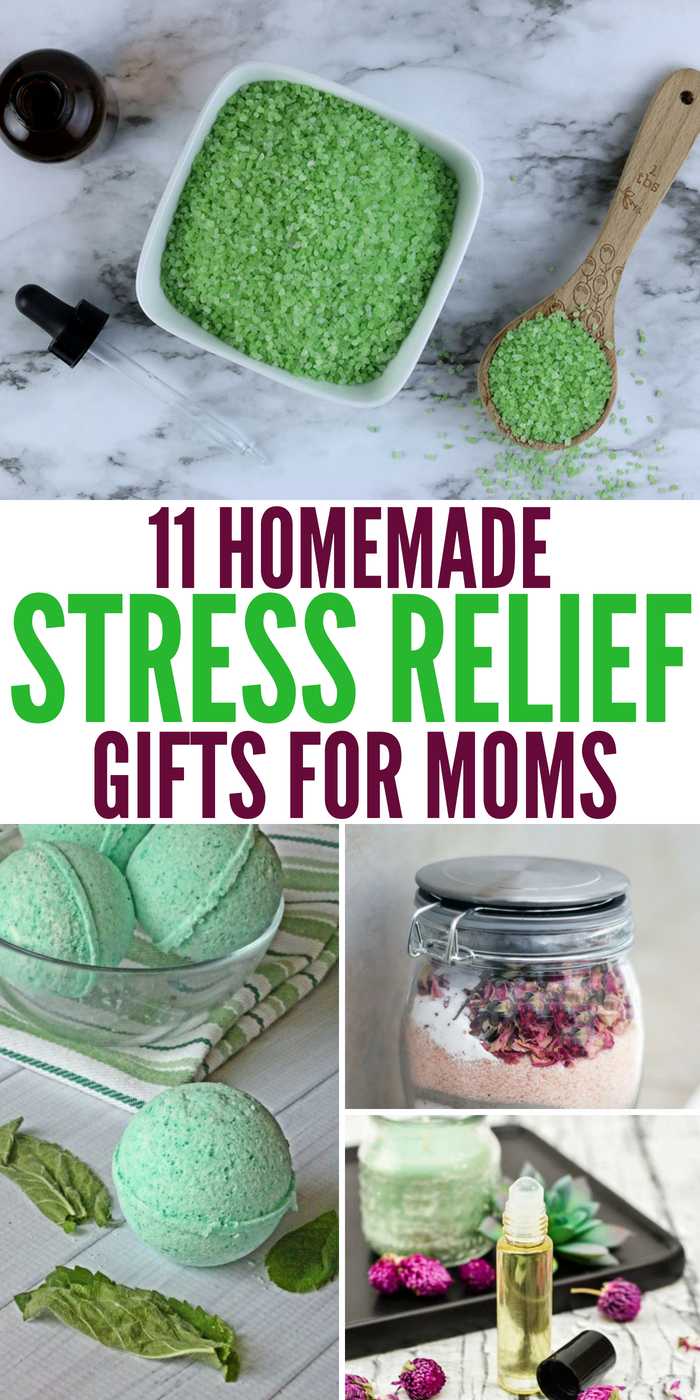 More From One Crazy House