Can you believe that it's time to gear up for a new school year? Time flies during the summer, doesn't it? It's time to start thinking about school lunches, backpacks, and school supplies. No one deserves a summer break more than teachers, but many of them tell us that they're ready to get back to it by summer's end. Why don't you show your child's new teacher your appreciation for their hard work and a year full of new challenges with one of these back to school teacher gifts? You won't find cookies or trinkets here. We've selected gifts that we think they'll actually use.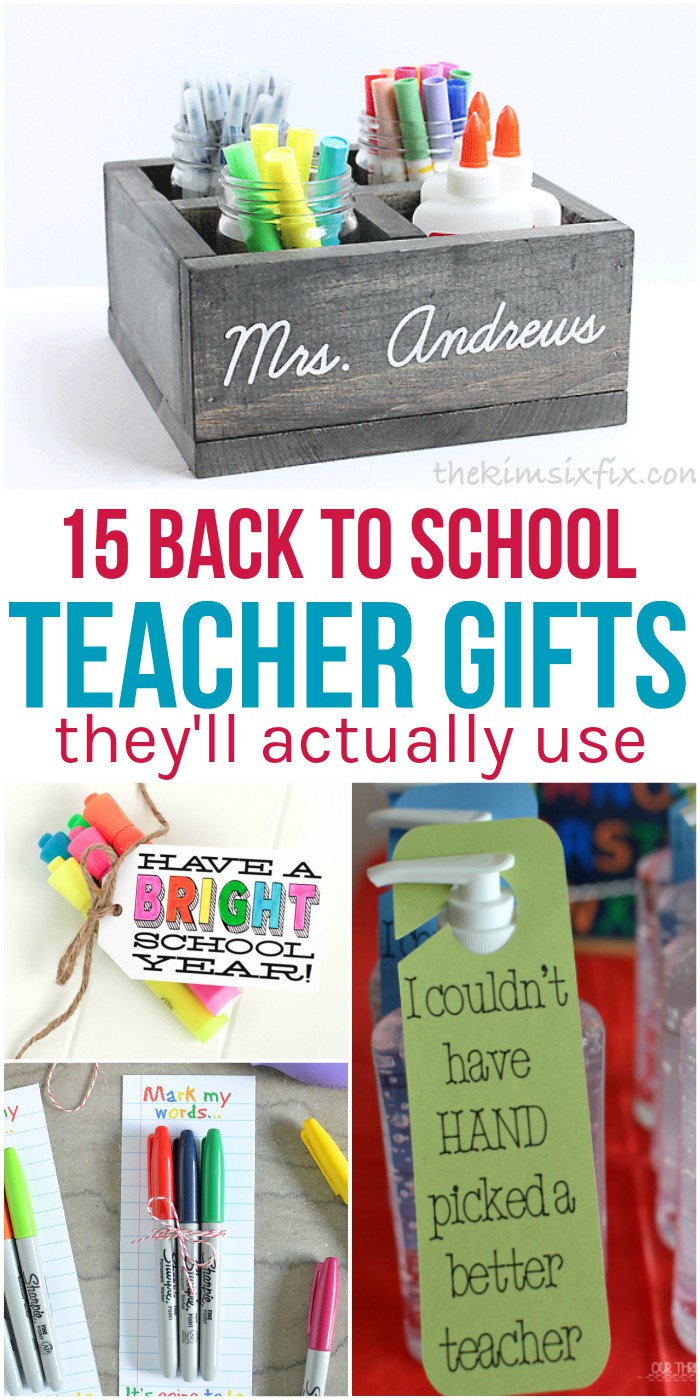 Practical Back to School Teacher Gifts
A teacher can never have too many Sharpies, right? I don't even teach, and I have a big collection to use with crafts, DIY projects, and more. This cute "Mark My Words…" Sharpie teacher gift is the perfect way to gift some markers to your child's new teacher.
Sticky notes are another thing you can never have too many of. This "Let's Stick Together" sticky note gift is not only a great idea for teachers, but also for friends, teammates and more.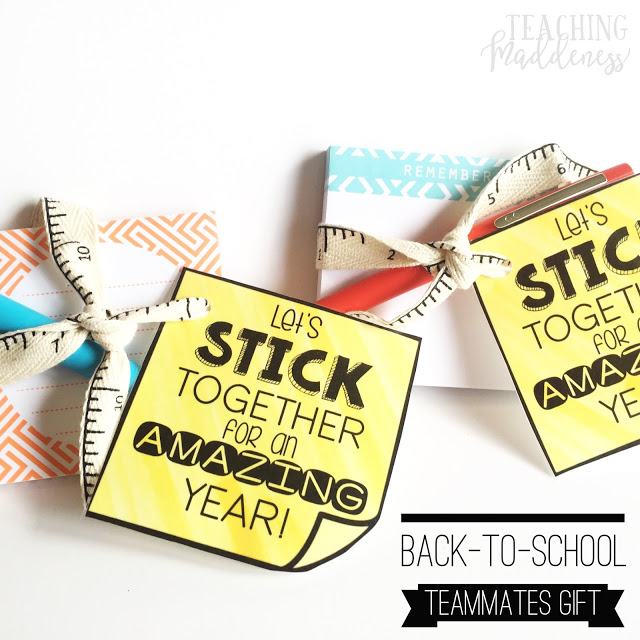 Teachers of young children will especially appreciate this hand sanitizer gift idea that reads, "I couldn't have HAND picked a better teacher." Cute!
A teacher needs a nice tote bag to carry books, lesson plans, and teaching materials back and forth every day. This one is sweet with the words, "A teacher takes a hand, opens a mind, and touches a heart."
If you're on a tight budget and need an inexpensive gift, try one of these Burt's Bees lip balm gifts that reads, "I'm so happy I get to bee in your class."
Have a teacher who uses an iPhone or iPad? He or she will love this iTunes gift card idea that reads "An app(le) for my teacher."
Although the card may be more appropriate for an end-of-year gift, if you already know your child's teacher, this amazing teacher Amazon gift card is a great idea.
Support a local business and give your child's teacher a yummy meal to look forward to with a thoughtful restaurant gift card.
Lots of teachers I know run on caffeine, so this coffee cup idea with flavored coffee (or a Starbucks gift card) is a great idea!
Extra school supplies are a must. Some kids may not be able to afford them, and as you know, kids often break their crayons and pencils or run out of glue, etc. A school supply cake allows teachers to keep some much-needed extras on hand!
Memory sticks or flash drives — whatever you want to call them — can come in handy, especially for teachers who cover multiple subjects. The sweet little apple keychain with the teacher's name adds a nice touch.
I just love this personalized school supply organizer. And if the teacher doesn't use it in the classroom for supplies, I'm sure he or she can find a use for it at home.
Phone chargers are super practical, but the gift tag makes it fun. Who couldn't use an extra charger in the car? Of course, it helps to know what type of device the teacher uses.
Brighten up your teacher's day with some new highlighters and this "Have a bright school year" printable tag.
Add some sharpies to a reusable water bottle for a practical gift anyone can get on board with.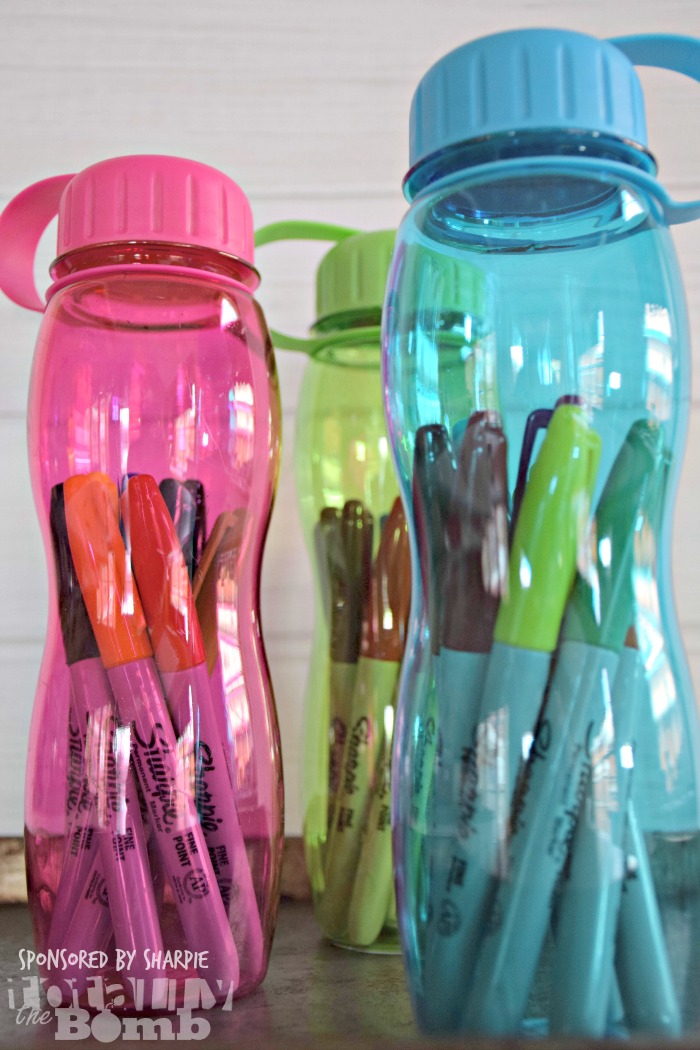 If you liked these back to school teacher gifts, you may also enjoy: