After a stressful day or season, one of the best things you can do is a little self-care. An easy and budget-friendly way to do this is to have a spa day at home! Here's everything you need to know to have an at home spa day.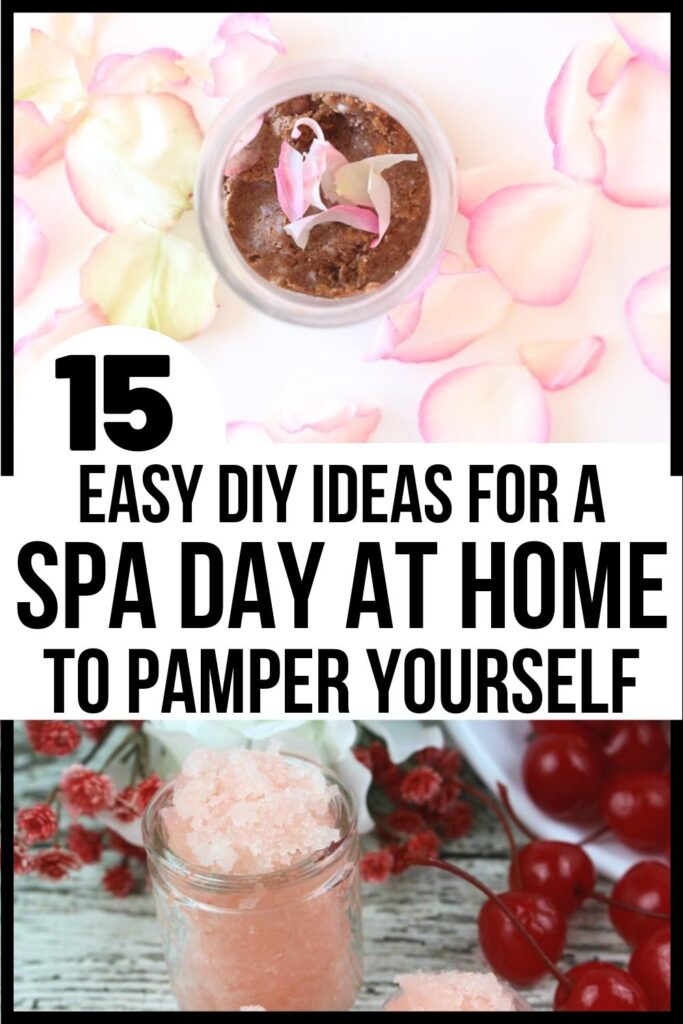 When facing periods of additional stress or confinement, it's necessary to take a little extra good care of ourselves. Ignoring the feelings won't make them go away. In fact, doing that can make things worse – a lot worse.
Instead of stuffing feelings…or perhaps eating your feelings, try a little self-care that involves pampering yourself! It's amazing how quickly your can fill rejuvenated and have a completely different frame of mind after a little pampering.
When I'm in need of a little pampering, or I just want to feel relaxed (and beautiful), I opt for a spa day at home. Since it may not always be feasible to treat yourself to a day at a spa (finances, social-distancing, etc), bring the relaxing atmosphere and pampering treatment to your home instead!
You can actually enjoy an indulgent at-home spa day easily and with very little cost. What's more: spa days at home use ingredients and items you likely already have. Treat yourself from head to toe with these home spa ideas!
Bonus: need a good gift for your girlfriends? These home spa products make AMAZING (and affordable) DIY gifts they will love.
15 Indulgent DIY Spa Day at Home Ideas
What do you need for a spa day at home? Relax, get centered, and find serenity with these at-home spa day ideas that are as easy as they are cheap.
Aren't baths – which are heavenly in their own right – even more blissful when they smell amazing? Hello, bath bombs: the indulgent way to enjoy a bath. Unfortunately, bath bombs can actually cost a small fortune. Make your own instead. After you try this easy peasy recipe, you'll forever make your own.
Most people think that simply washing their face with soap is all they need to do. Not true! Washing your face strips your skin of its natural acidic layer that keeps your skin healthy – and looking younger. Replace that layer and help tighten and support your skin (as well as lightening age spots and blemishes) with this simple to make face toner.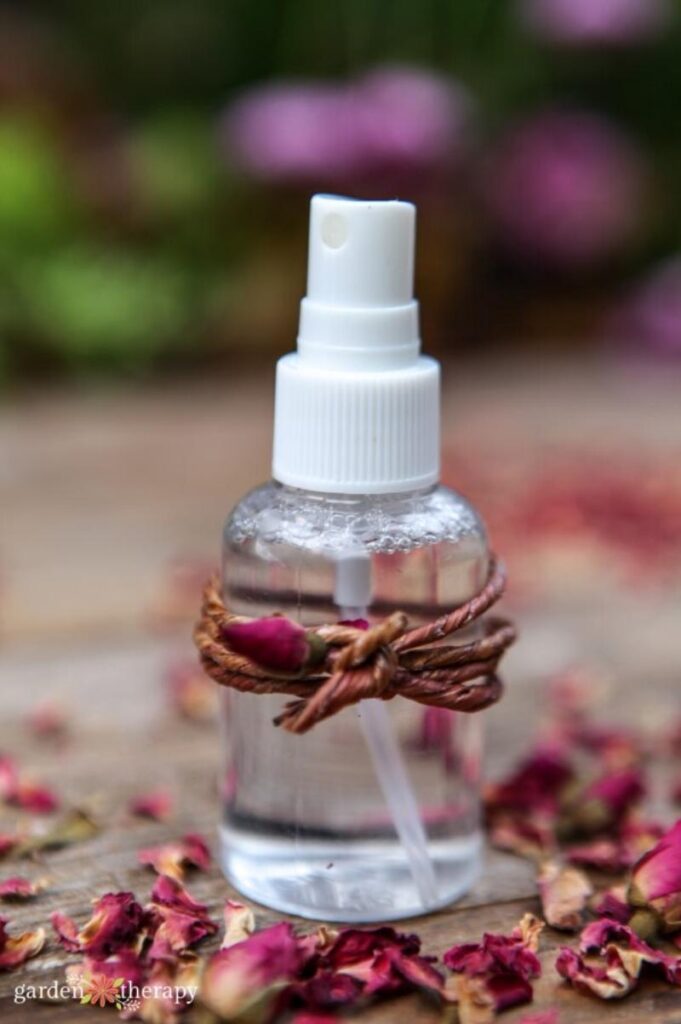 This lip scrub is so amazing that it just may become your next favorite DIY product to have on hand at all times. Also, it feels and smells like pure luxury. And finally, it is so cheap and easy to make that you can give it away as gifts to friends and family just to let them know you're thinking about them.
Chocolate may soothe the soul when you eat it, but it also soothes both the body and the soul when you add it to a DIY face mask. The antioxidants will rejuvenate your skin and leave it feeling soft and smooth. Plus, chocolate is a natural mood booster – who says you have to eat it to enjoy its benefits?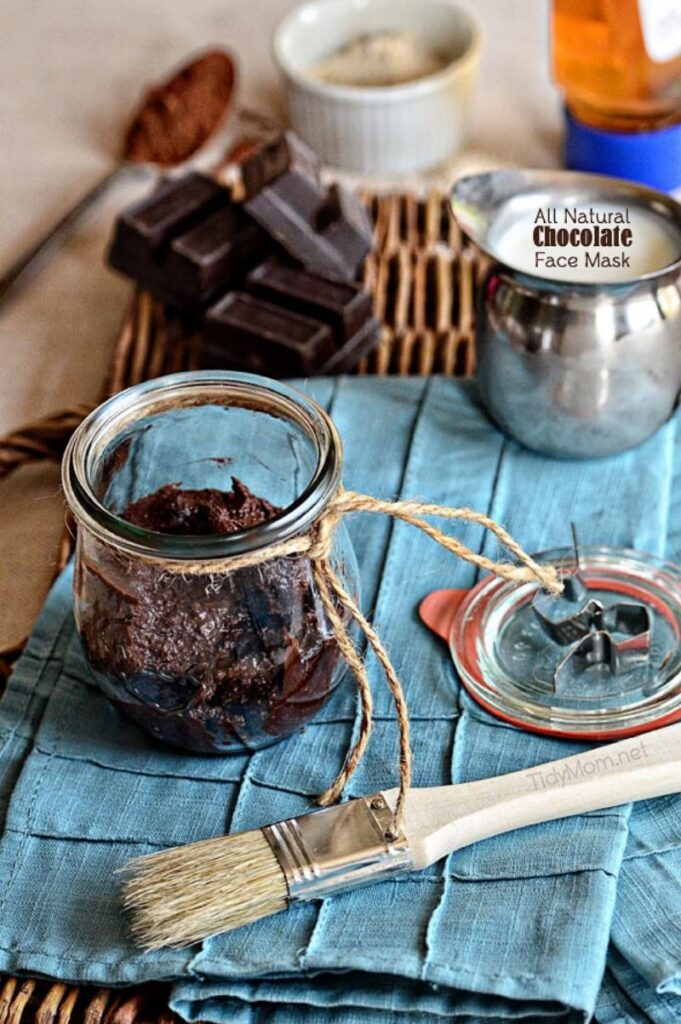 The beauty world touts clay masks because they are so effective and versatile. Plus they can help a lot of fairly common skin problems from acne to eczema to shiny skin. In 20 minutes or less, you can enjoy this mud mask which will cleanse, detoxify, exfoliate, and tighten pores.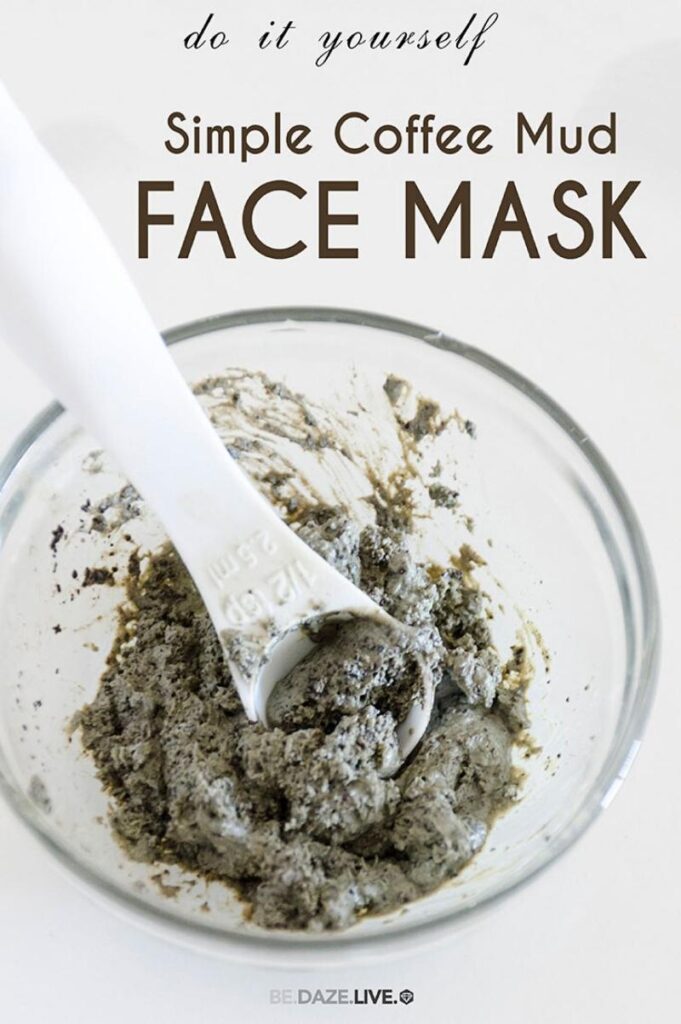 The lactic acid in the yogurt gently exfoliates your skin, leaving it soft and radiant, and its probiotics are fabulous for reducing blemishes. The other ingredients help to moisturize, nourish and plump to leave skin looking and feeling refreshed and younger.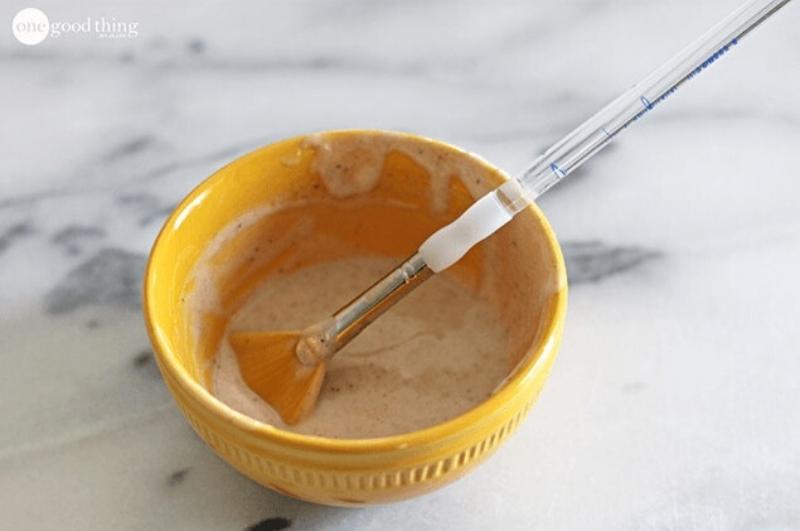 Using a sugar scrub to gently exfoliate your skin is a luxurious experience all on its own. However, this recipe takes it to a whole new level by adding coconut oil and rose petals. Quick and easy to make, this DIY at-home spa day idea is perfect to use yourself and also make a fabulous gift!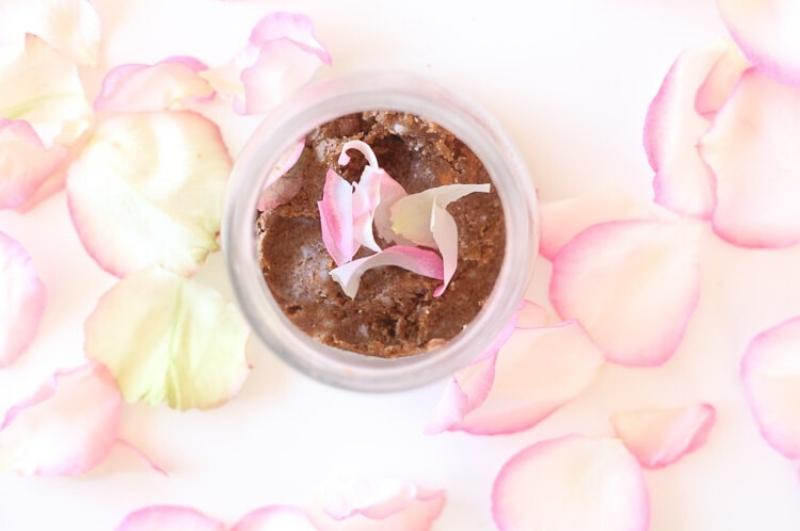 Time to pamper those footsies! This foot soak will not only feel like a tiny slice of pure joy, but it will also eliminate toxins, and soften you skin to get those feet ready for summer sandals. Plus, the fresh, citrus scent promotes happiness and serenity while also helping you relax and unwind.
Ah, a good pedicure goes a long way to helping me feel calm and relaxed. If you aren't able to get out to get that pedicure you crave, learn how to do a bang-up job at home on your own.
Hand Scrub | My Frugal Adventures
Do your hands get dry from cooking and cleaning too? Cherish them for the hard workers they are with this delightful DIY hand scrub. It soothes and moisturizes while also tingling the senses with its fresh, pleasant fragrance.
What makes you feel more gorgeous than feeling good in your clothes? Add a DIY body wrap to your spa day at home to (temporarily) lose inches and feel amazing in your clothes. This recipe uses ginger which is known to detoxify and speed up your metabolism. You'll feel absolutely amazing after you take it off.
I don't know about you, but I only want the best for my face. Harsh chemicals and unnatural ingredients will make my face break out before I can even say "face cream". That's why I love this DIY rose face cream. It's made with all-natural ingredients to deeply penetrate and hydrate the sensitive skin on your face.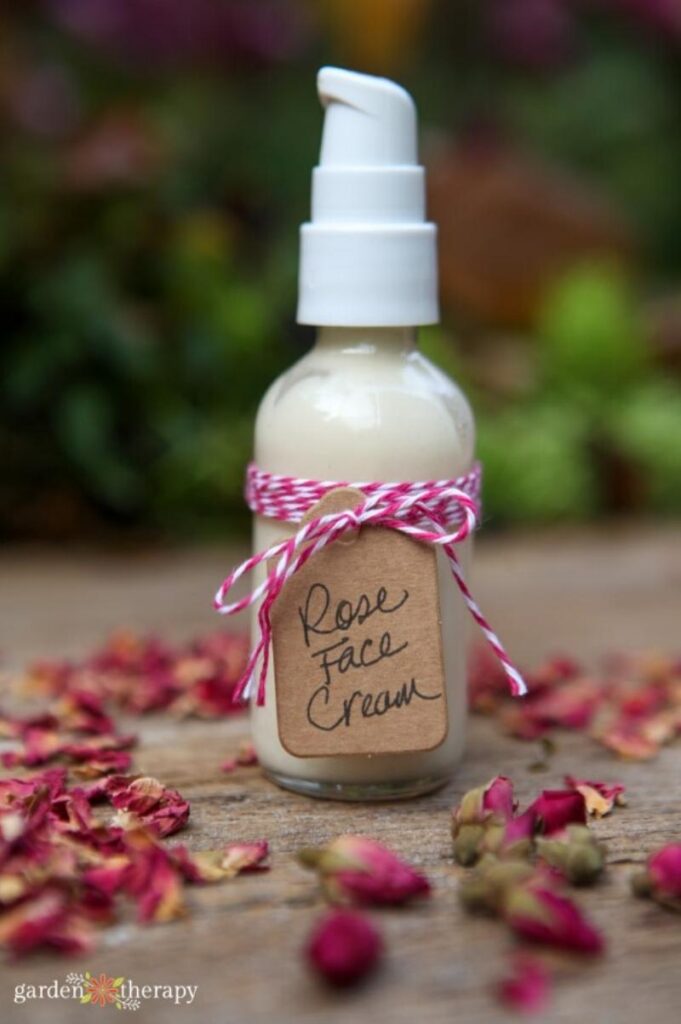 Salon treatments to get celebrity-worthy silky, shiny locks are price prohibitive for many people. But you can feel like a start with this lavender-infused coconut oil hair treatment. You won't be able to stop running your fingers through those luscious locks.
Hydration is key to looking and feeling your best. Hydrate spa-style with infused water. Not only does it taste amazing, but the added nutrients help your body. Plus it's gorgeous to look at!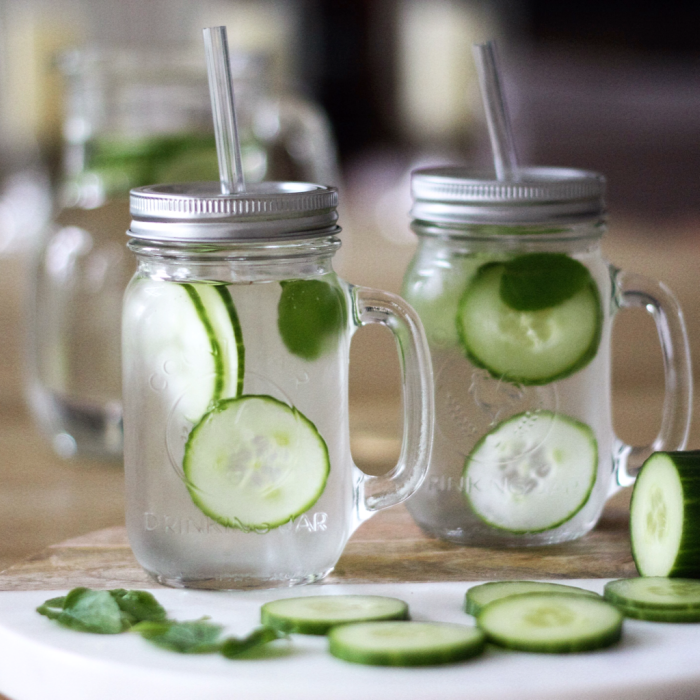 One of my favorite parts about being pampered is the aromatherapy. Breathing in the scent of lavender can instantly make me feel more calm and zen. Bring aromatherapy to your own spa day at home with these easy DIY lavender rosemary candles.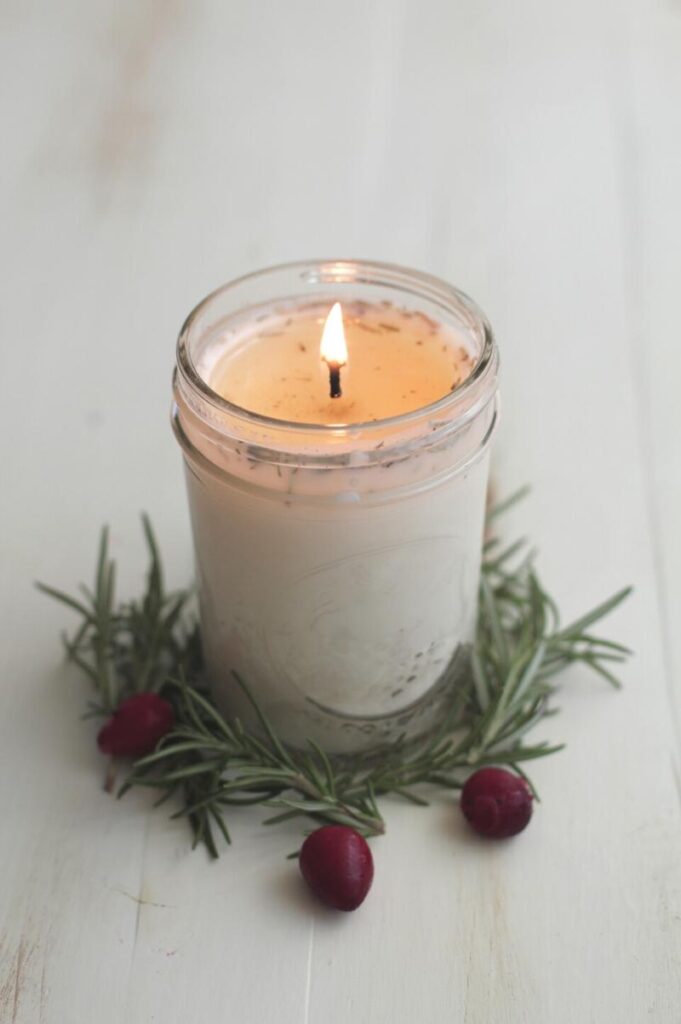 When you find yourself not feeling your best, it's time to regain serenity with a little self-care. Pamper yourself by creating your own spa day at home to feel rejuvenated – easier and cheaper than you may think!
More From One Crazy House: