Homemade Mother's Day gifts are the perfect way to show mom just how special she is. These DIY Mother's Day Gifts and DIY crafts for mom will brighten her day and make her feel extra loved this year. Feel free to take any of these DIY mother's day gifts and ideas for your mom something any day- you don't have to wait for Mother's Day! Make mom feel extra special any day of the year with a beautiful gift made with love. Here are the best mothers day gifts for you to make.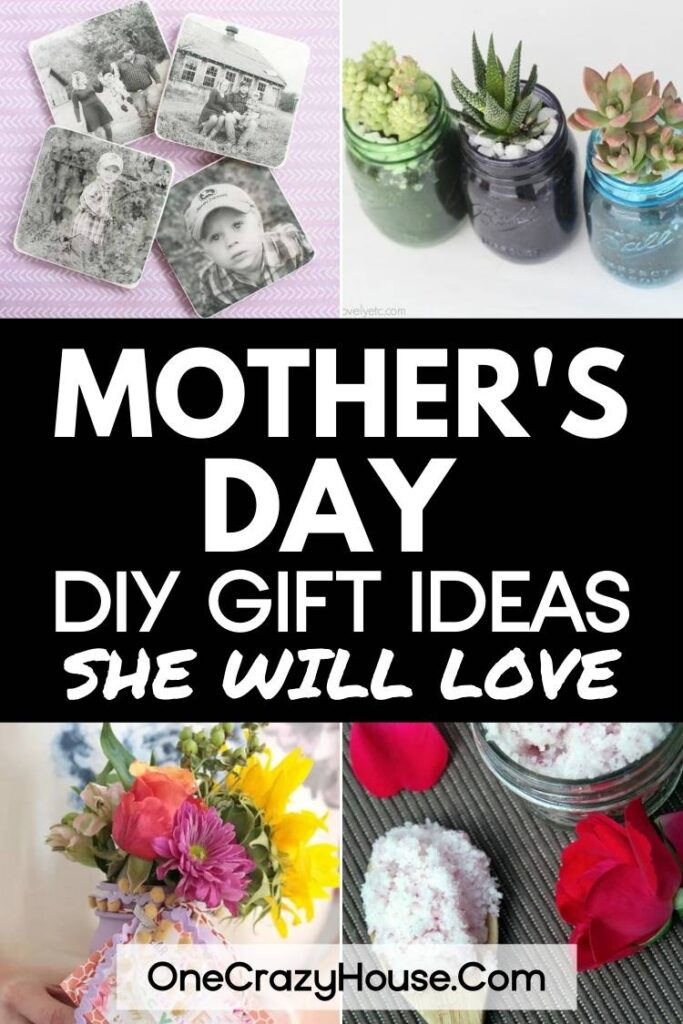 On a scale of 1 to 10, how easy is it to come up with gifts for mom? Honestly, I find it to be somewhere around a 5!
My mom isn't picky, but she has everything she needs and wants. Does she want a travel coffee mug? Nope, she already has one.
What I have found over the years is that my mom (and now me as a mother as well) cares more about gifts that show we love her over the perfect store-bought, cliché Mother's Day gift. Uniqueness and attentiveness are important traits in gifts for mom. My mom (and many moms – mine isn't unique in this regard) finds more value in and has a greater appreciation for homemade gifts. Just whip something having mom's favorite color on a mother's day card and you're good!

Otherwise, keep reading to find out what you can make (or get!) for mom.

Knowing what I know now, I don't even bother wracking my brain to come up with some perfect store-bought Mother's Day gift! Now we make gifts… and, she's genuinely thrilled every time!
Mother's Day is fast approaching so, sit down with the kids and create DIY Mother's Day gifts together that will pull at her heartstrings. Whether you're looking for recommendations on what to give to a new mom, grandma, mama, or any kind of mom, this list is for you. Give her a gift that lets her know how incredibly special she is and that all that hard work and dedication doesn't go unnoticed. 
DIY Mother's Day Gifts: Which One Should I Make?
So… You're probably asking yourself: what should I make for mother's day?
Moms generally say the same thing when they get asked what they want for Mother's Day each year. "Don't spend money on me!"  Well, this year, give her a handmade gift that is better than anything money can buy!
With that in mind, I have gathered a few ideas that I know the mom in your life will enjoy. They are special little homemade Mother's Day gifts to show you (or your child) took the time to make mom something extra special this year. That is probably all she is hoping for – well, and maybe a little chocolate! Surprise her, I know she'll be thrilled! Mother's day gift ideas, here they come!
Mother's Day Gifts DIY Ideas To Make Her Day
If you need a little inspiration to find homemade Mother's Day gifts she'll love (even the last-minute gifts!), look no further! This list of 11 unique ideas is sure to have something she didn't know she needed. Here's the ultimate Mother's day gift guide, so perfect for different types of moms out there!
1. DIY Heart Notebook
What about an easy DIY paper craft? Every inch of this little notebook is totally made with love. When a small child takes the time to make this for mom, it will become something she cherishes forever. All you need for this fun and creative gift is some construction paper, printing paper, scissors, glue, ribbon, and drawing materials. This is just one of those unique mother's day gifts a little hand can make for mom. Classic vintage and sweet. 
2. DIY Mother's Day Vase
I love how easy this DIY vase is to make! It's so beautiful and comes with a free printable to attach, making this gift idea both meaningful and perfect when you're short on time. If you have a mason jar or any other glass jar, grab some paint and make a one-of-a-kind gift for her that she can use over and over again. You can make this with any mason jar, some paint, a pretty ribbon, and any card or printable that fits the occasion. You can put some little handprints or footprint for a personalized feel. Oh, and of course mom's favorite flower blooms.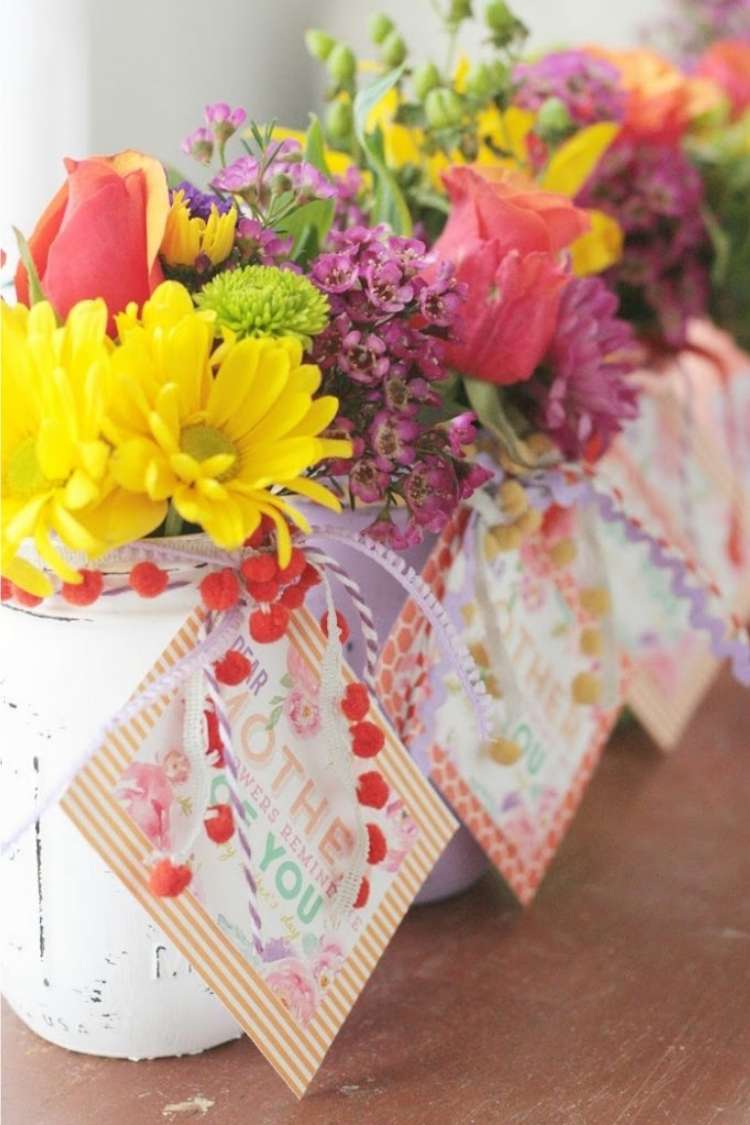 3. Mason Jar Succulent Set
This is a great gift that would look perfect in the kitchen sitting on the counter, in the bathroom, or even on the mantle. A perfect home decor piece for ANY home and the perfect low-maintenance Mother's Day gift DIY for ANY mom on that special day. This one will take a bit more planning since you will need tiny mason jars as well as a succulent potting mix and a bit of moss. Of course, you can do this with what you already have around the house. Use regular potting mix, making sure to add a few rocks to the bottom so it can drain. And as for the containers, you can use old coffee cups or any cute container that you might have lying around.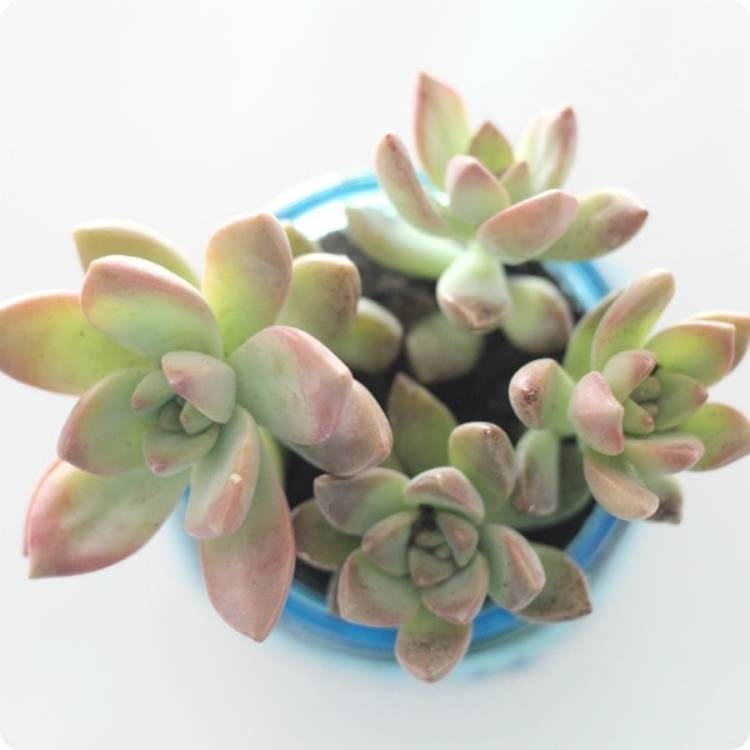 4. A Delicious Brunch
Nope, I'm not talking about taking her out to an expensive brunch (which you totally CAN do if she loves doing that). I'm talking about making her an amazing brunch with her favorite dishes right at home and letting her eat it in bed if she wants to. This can be the perfect gift you can do for the best mom in the world!
Mom works hard taking care of everyone else, right? Take care of her by spoiling her with her favorite homemade breakfast. If you are worried about the mess (which you definitely don't want to leave for her to clean up!) make everything in the oven. You can put some bacon to fry in the oven between sheets of parchment paper, and you can use a muffin tin to cook the eggs in there, too. Some toast and coffee or orange juice, and you've got a heck of breakfast in bed! Of course, Mother's Day breakfast could also consist of chocolate cake or pizza- whatever mom likes is the right thing to serve for breakfast! 
5. DIY Kid Art Candles
There are moms who doesn't really like jewelry, necklace, bracelet, or stuff like that. If mom loves candles or balms, she'll LOVE this idea! Transfer your child's artwork to a plain white candle so Mom can see it all the time, infused with mom's favorite scent. Practical. Adorable. And affordable – the very best Mother's Day gifts DIY projects! A sentimental gift for your best friend— MOM!
6. C
andy Bouquet
If your momma has a sweet tooth, make her a candy bouquet like this one. It's a simple craft to make and uses her favorite chocolates or candies. I know I wouldn't complain about having my favorite goodies at my fingertips! No need for sewing skills. Sweet like her cookies!
7. Yarn Covered Letters
Spelling out MOM with yarn on a picture frame is a really creative Mother's Day gift DIY. This tutorial shows you how to make a beautiful decorative finish to any home office or bedroom. You can make the design on a card then tape it in a shadow box so mom can change it out anytime and display her knick-knacks (or favorite photo of you, of course). This can be the perfect gift for crafty moms!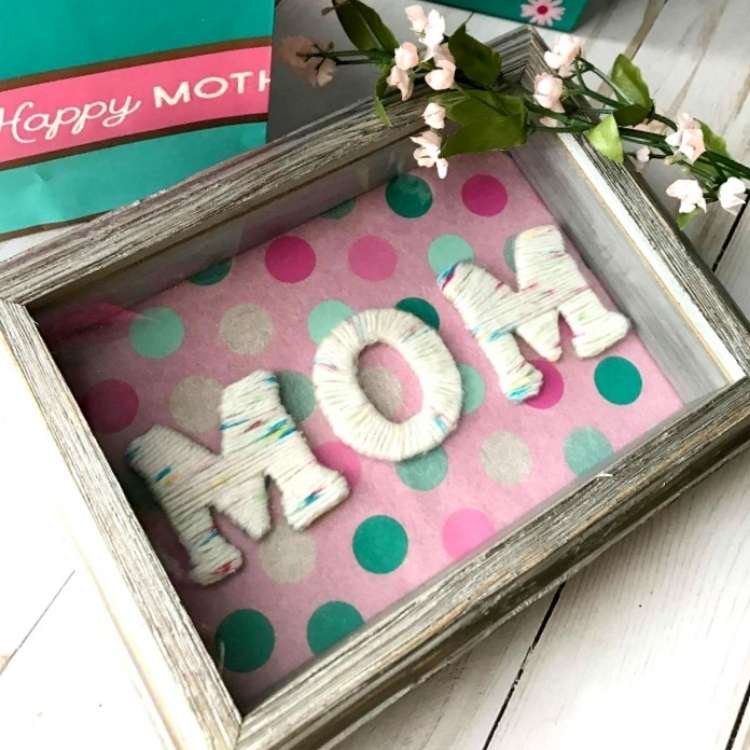 8. Mother's Day DIY Sharpie Mug
Create a one-of-a-kind sharpie mug with artwork for her to enjoy her favorite morning tea or coffee out of. Personalize it and decorate it any way you want to! She'll love looking at the art while she enjoys her drink. I made some of these a few years back and they were easy to make. You can add a stencil and have the kids draw around it, or give them free rein over the entire design! Once you create your masterpiece with the permanent marker, put the mugs in the oven preheated to 350 for about 30 minutes, and voila! Art comes to life! Here's a bonus: gift this mug with tons of love (and chocolate!).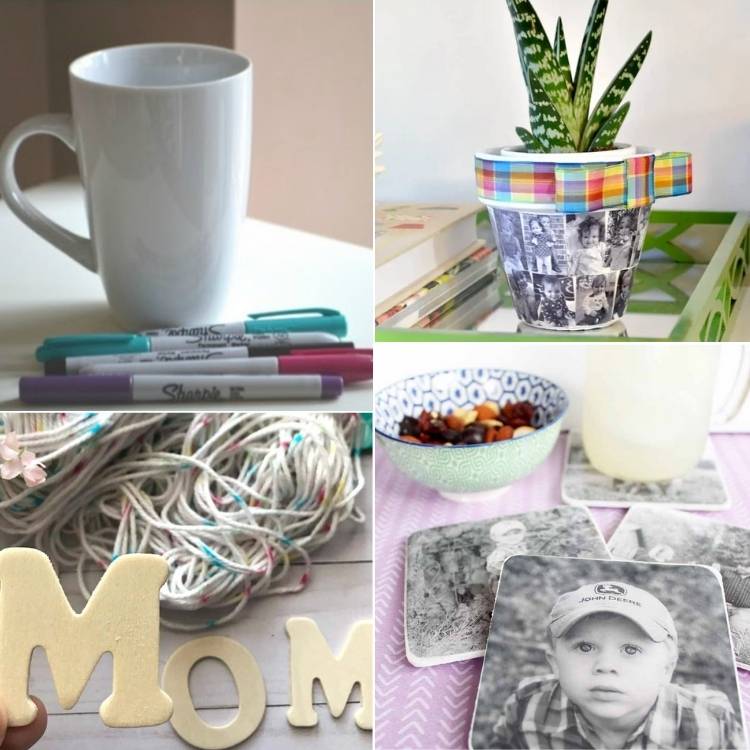 9. DIY Photo Coasters
What a great idea! She can see pictures of the entire family every time she goes to put her cup down on a coaster. These are also great for when a guest comes over. She gets to show off that she's one proud mom. The secret to these is printable tattoo paper! Pretty neat, right? 
10. DIY Flower Pots
You don't have to purchase expensive gifts. These DIY flower pots are unique and incredible! Use your favorite pictures for this great homemade Mother's Day gift, and add her favorite plant or flower so she can watch it bloom and grow all spring! You will need:
photos printed from a laserjet printer

Modge Podge

hot glue

terracotta planter

You can also add a ribbon for a festive and colorful touch
11. R
ose Petal Sugar Scrub
Last but definitely not least, consider a DIY Mother's Day gift that lets her pamper herself, like this rose petal sugar scrub. It will help her get rid of stress and relax, while also leaving her skin feeling silky and smooth. This is one gift I can't recommend highly enough. All you need for this decadent gift is sugar, coconut oil, olive oil, the petals from 3-4 roses, and a cute jar to hold it all in. You can also add some rose essential oil if mom likes the scent. I'd say this is better than rose gold! For more Mother's Day Spa Ideas, check out Spa Day at Home: Relieve Stress and Feel Your Best.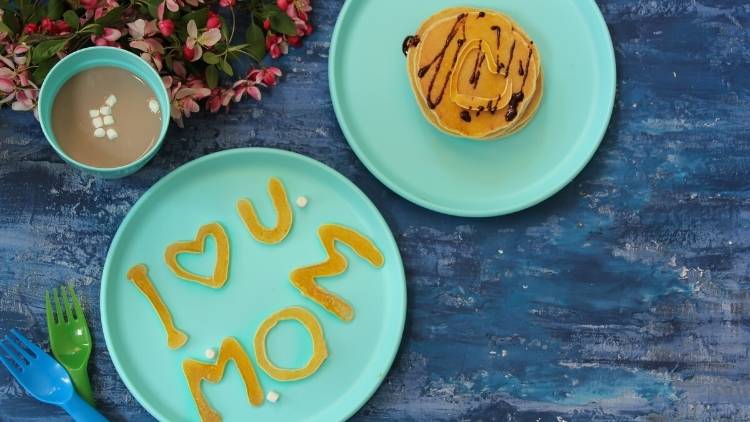 Make the Perfect Homemade Mother's Day Gifts
You can find hundreds of Mother's Day gifts in the store that I'm sure Mom would like. But if you want to give her something she'll REALLY love, make one of these Mother's Day gifts DIY ideas. This list of unique and amazing homemade Mother's Day gifts is sure to have (at least) one idea that will make her feel cherished. 
Remember – Mother's Day truly isn't about the gifts. It's about letting her know why she means the world to you. By giving her a practical gift that you made yourself, you are showing her that you love and care, and appreciate her all year long!
If you loved these Mother's Day Gift DIYs, check out more ideas for mom from One Crazy House:
Which mothers day gifts are you making for mom?