Stuck for ideas on what to get your guy for Valentine's Day? Or maybe rather than spending tons of money, you'd like to give him a gift with a bit of heart and effort behind it. Either way, we've found 15 DIY Valentine's Day gifts for him that the guy in your life will love. From fun ideas to gifting beer to diy products to care for his manly beard, you'll find something for any guy here!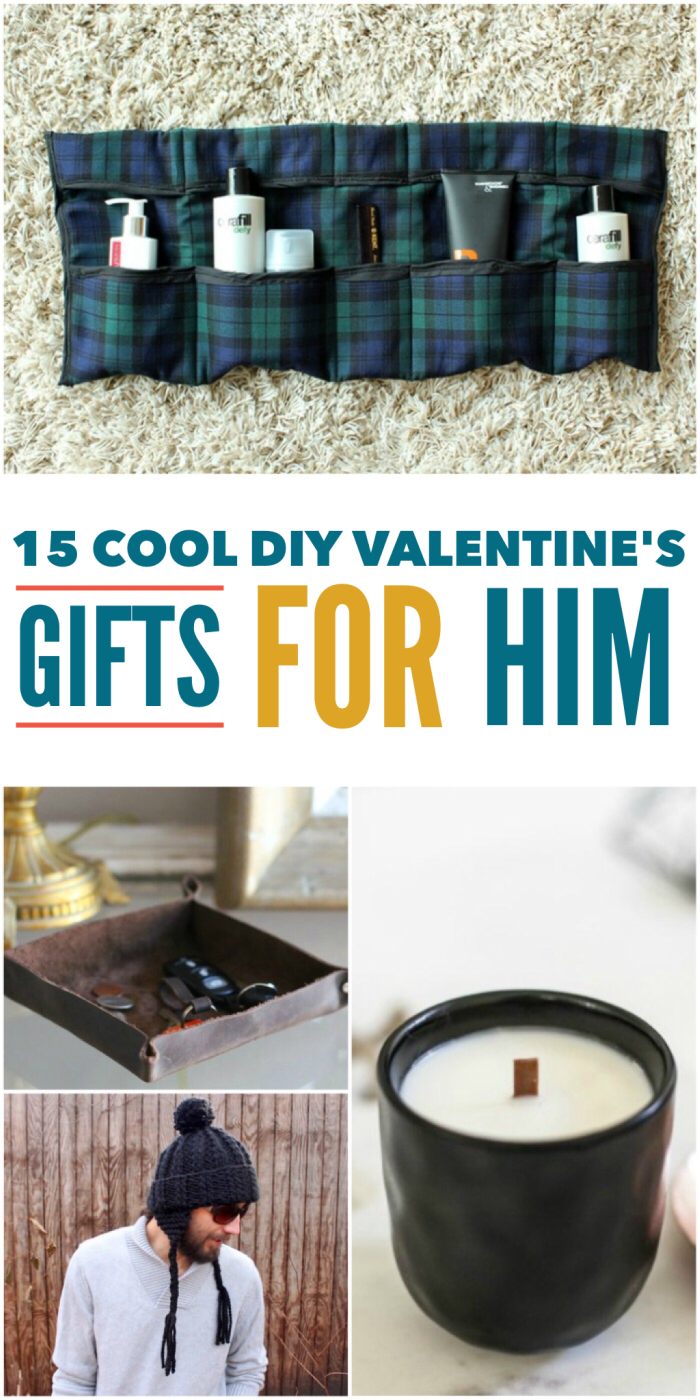 DIY Valentine's Day Gifts for Him
Do you have a bearded fellow? This DIY beard balm will help him keep his beard soft during the drying winter months, and it'll make you want to kiss him a lot more!
Beard oil is surprisingly pricey… why not make your own version of that, too? A well-groomed beard is a wonderful thing.
These faux slate coasters will be a nice addition to his office or man cave.
Painted wood slice coasters are another great option. They'd look amazing in the hunting cabin, den or library.
For the guy who travels a lot, this travel toiletries bag will be much appreciated.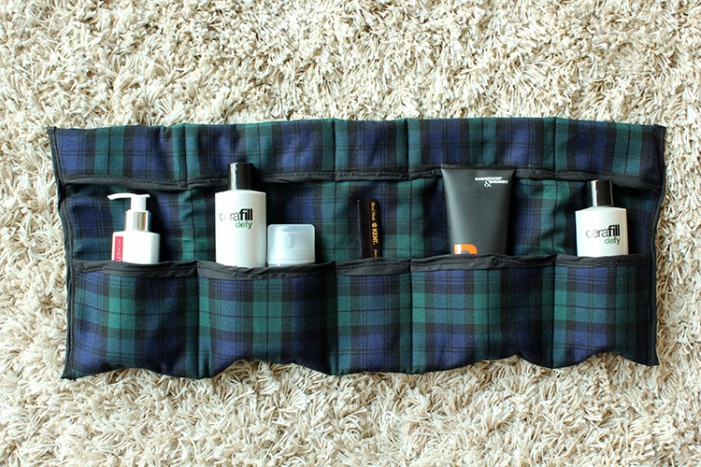 This men's bracelet looks great! You can make one for your guy (and for yourself)!
Make a metallic and wood desk pencil holder for the office. Adding the metal pan underneath is a great idea, too… It can be the "catch-all" for all those paperclips, binder clips, notes and more.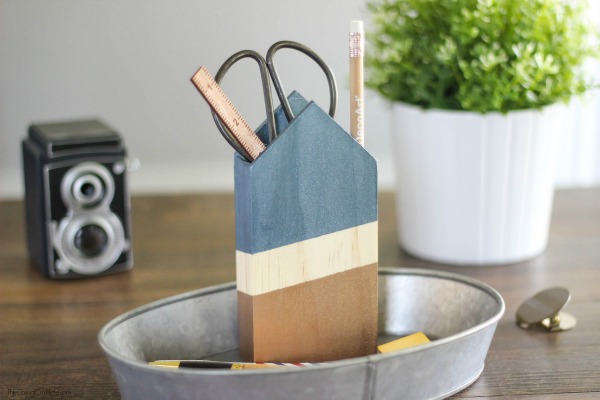 Who says men can't love candles, too? This man candle is scented with a spiced rum fragrance, but I bet outdoorsy scents would be great, too.
Will you "beer" my Valentine? Ha! Any guy who loves beer would get a kick out of this gift. It's not a total DIY, but a lot of thought went into it.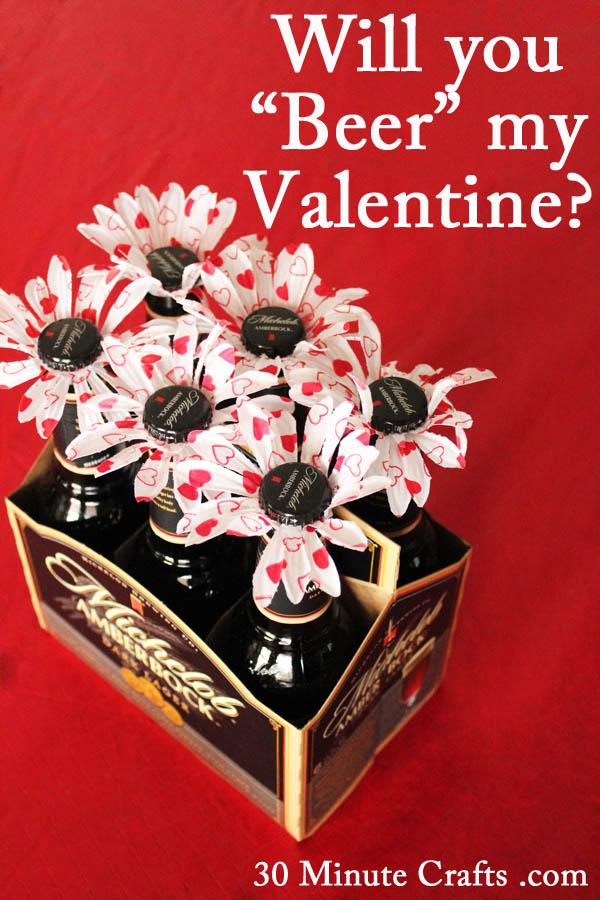 Scratch off tickets are always fun, but instead of spending money on lotto tickets (which are hit and miss), design your own cards and prizes. Fun!
I know from experience that my hubs would love one of these reasons why I love you jars. Who doesn't love flattery and sweets?
Make a fun bowtie for your guy. It doesn't have to have a Valentine's theme, but this heart-laden bowtie is pretty cute.
Use scrap leather and some rivets to make a leather catch-all tray. Great idea for his rings and watches or as an organizer for his desk.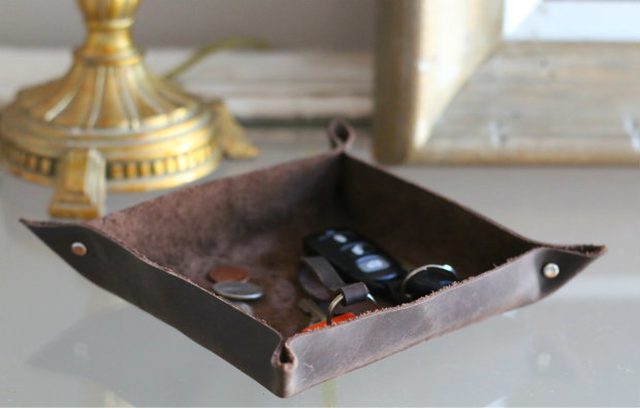 A mini pool table in a tin is a nifty little thing when you need a quick break at work.
In February, it's still pretty cold out in most areas. Keep your guy toasty warm with an ear flap hat. Isn't it cute? And manly, guys… manly, too.
For more DIY valentines gifts for him, check out these posts: