So, no one REALLY likes to exercise. I know, I see you few crazy people over there saying "I love to run," but the majority of us don't really love it, or we're too tired, or we can't find the time. That's where I come in with some easy fitness tips that any busy momma can put to use in her crazy schedule.
Fit Tips for the Busy Momma
Simple ways to get fit and be healthy without once setting foot in the gym.
Drink plenty of water! Use this cup to make sure you're drinking enough water.
Use a smaller plate at meals and don't go back for seconds.
Sub your high calorie breakfast for a healthy smoothie.
Make sure at least a quarter of each meal is veggie-based.
Learn to love eggs. They're a great source of protein.
Drop all juice, soda, and drink mixes from your diet.
Sleep 7-9 hours a night.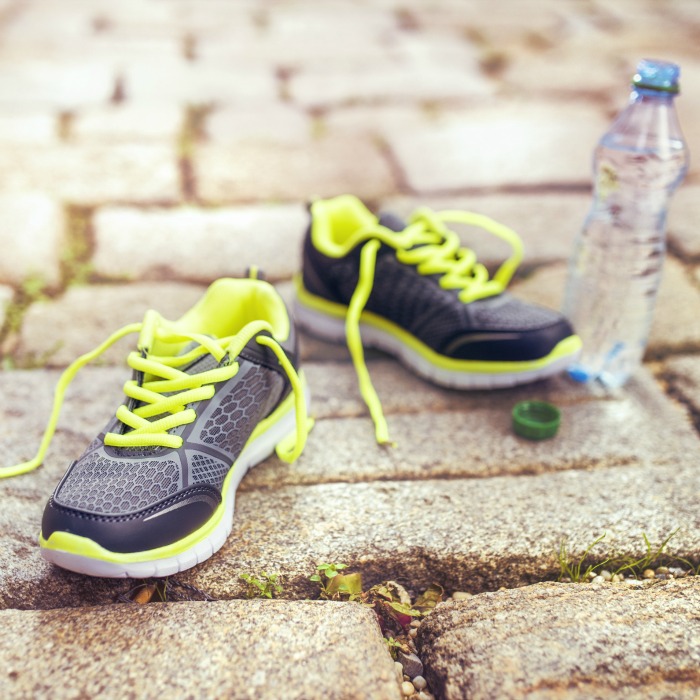 Easy Workouts for the Lazy Girl
Workouts don't have to be long and nasty. Here's how busy moms do it.
Get your groove on with these fun songs. Who said a workout had to be boring?
Check this out! A workout where you never have to get up off the floor.
Got 3 minutes? Then you have time to do one of these.
Raise the resistance and slow down your workout to really feel the burn.
Breeze through this 2-minute workout while brushing your teeth.
Eating an orange before a workout will keep you hydrated and help sore muscles.
Netflix marathon more your style? These workouts actually go along with your favorite shows.
Got a minute? These simple exercises literally take one minute to do.
Stop using the excuse "I don't have time" and get out there! Work your way up to an intense workout and start small with just a few minutes a day. Who knows, you just might begin to enjoy it.