We've covered everything from easy updos to easy braids, but what's a girl to do when she can't decide between wearing her hair up or down? Rock a half up half down hairstyles do, of course! Not only are they simple and easy to do, but they are also extremely versatile. You can go from casual to dressy in a matter of seconds! Here are our favorite simple hairstyles half-up and half-down. Whether you have a few seconds or a few minutes, you'll find a chic, easy hairstyle to suit your hair length. The best part is that half up half down hairstyles are amazing at disguising dirty or oily second-day hair.
You've got the great hair you want everyone to notice, but you also like it pulled back to get it out of your face. You like the way it looks when your hair is down, but you want to open up your face to look more approachable and fun-loving. You just think it's cute.
Simple hairstyles half-up are the perfect way to change your look in a matter of minutes.  In a hurry?  No problem, switch between the different simple half-up hairstyles in minutes and you have a whole new look.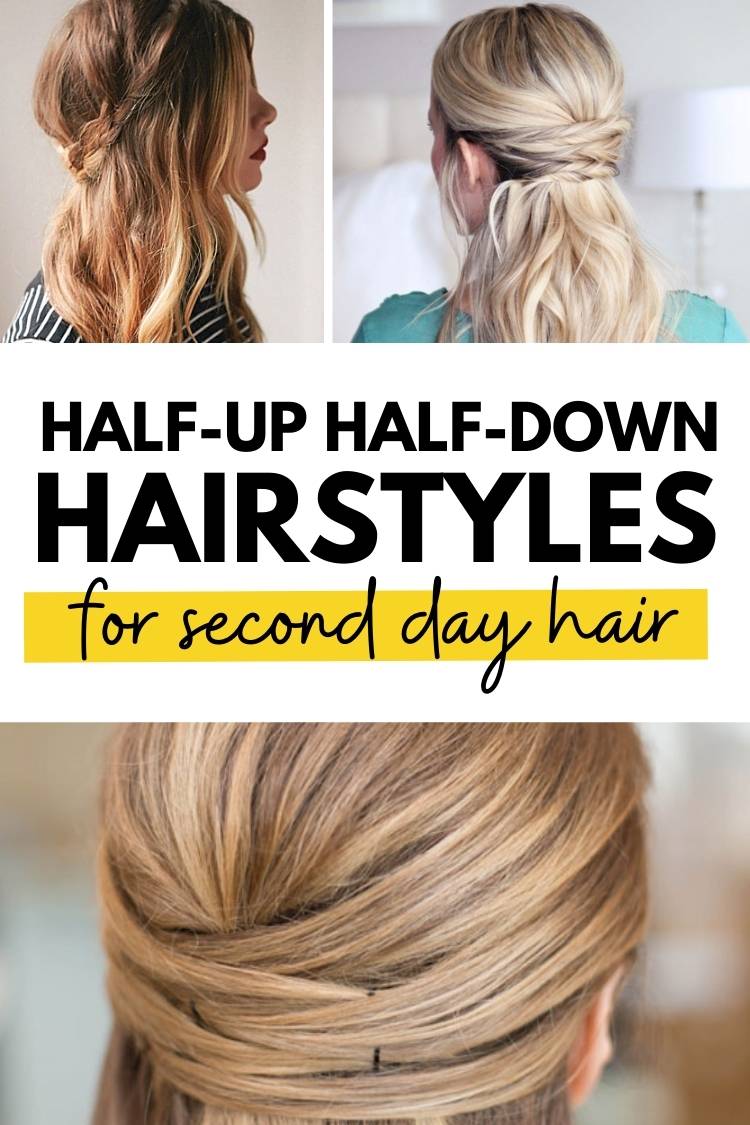 15 Gorgeous Simple Half-Up Half Down Hairstyles For The Days You Can't Commit To Up or Down
1. Simple Hairstyle with a Half-Up Twist
This chic and simple top half-up twist is perfect for curly hair. It looks so romantic!  It will elevate your curly hair and give you versatility for when you want to switch things up! This is a soft and pretty look that can be dressed up or dressed down. This is one of our favorite simple prom hairstyles half-up that you can wear anywhere.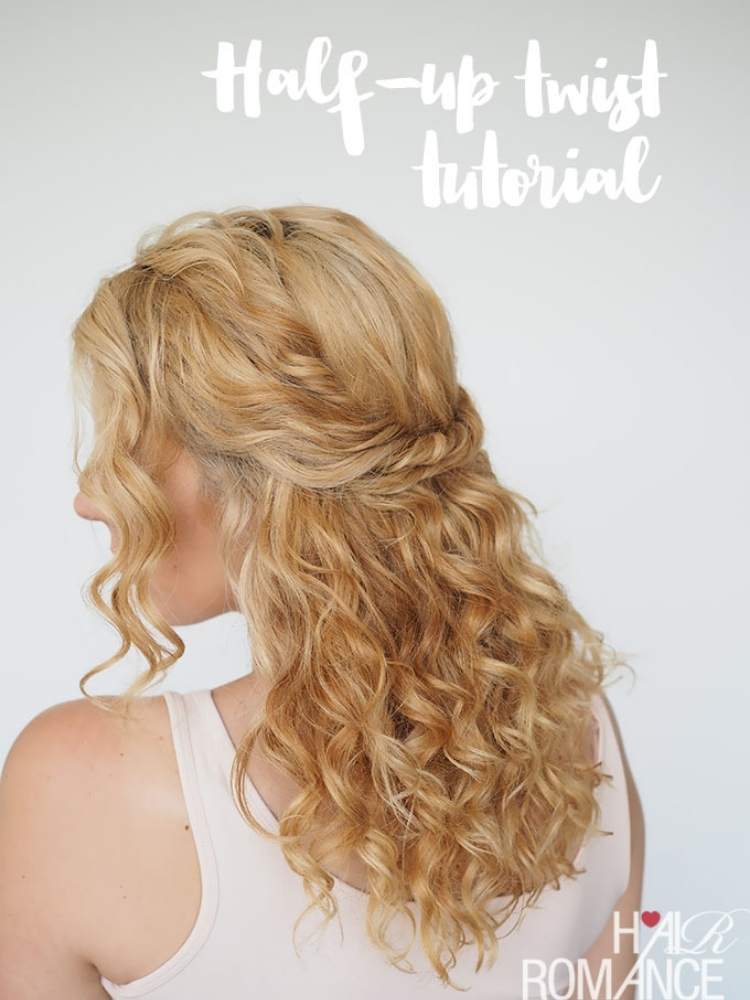 2. Simple Half-Up Hairstyle With One Pin
You can't get much easier than this half-up hairstyle secured with a single-pin trick. Backcombing adds volume to fine, limp hair and creates a pretty messy hair look.  Best for casual and semi-casual occasions.
Wearing your hair in a simple half-up, half-down hairstyle is an incredibly simple way to look effortlessly chic. It also keeps your hair in place all day so you don't have to keep flicking it backward. Apply a little hairspray directly onto your brush before bringing the sides back to give your style added longevity.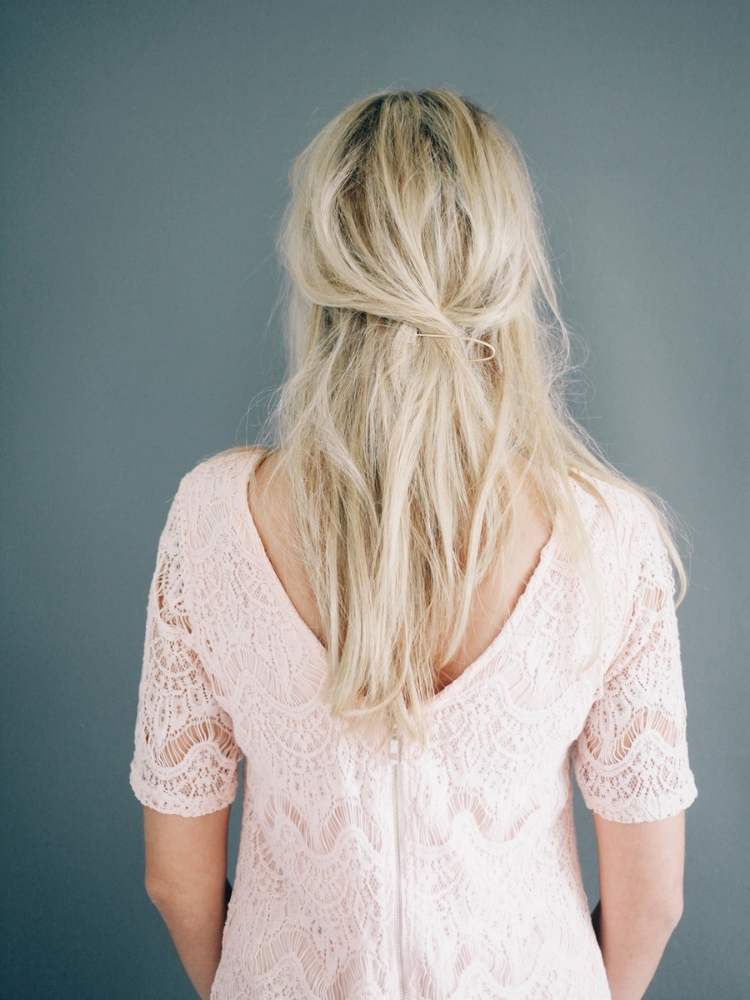 3. Half Crown Braid Hairstyle
The half-crown french braid hairdo can be dressed up or down. Curl your hair like this for a holiday or formal hairstyle like weddings; leave it straight or wavy for a more casual look. This hairstyle looks amazing from the front, back, and profile view. It's a casual hairstyle that can totally be dressed up with a more glamorous outfit, dangly earrings, and accessories. You may also like these braided hairstyles for little girls!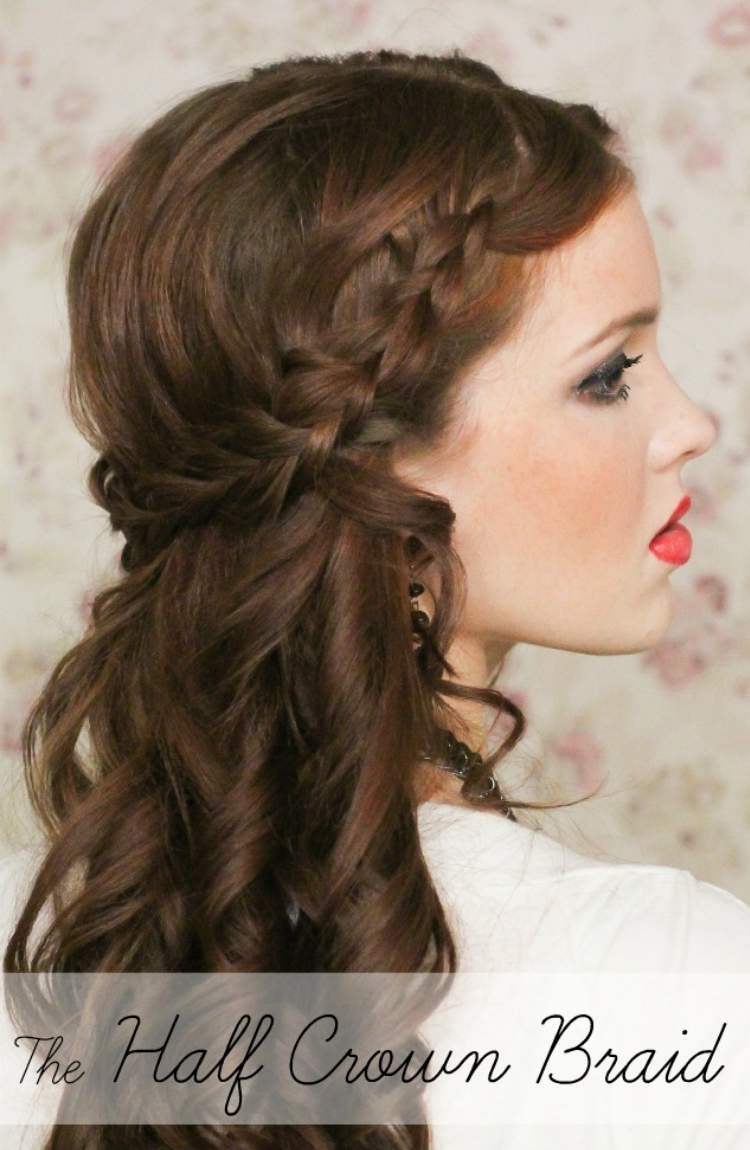 4. Twisted Half-Up Simple Hairstyle
Have dirty hair and no time to wash it? This twisted messy half-updo glam style is just what you need! It works best with hair with a bit of grit or texture.  It's a beautiful way to tie your hair back and keep it out of your face that is a little bit fancier than a ponytail. Save a few wisps to frame your face for a more casual everyday look.  It's elegant and can be dressed up or dressed down depending on where you're going.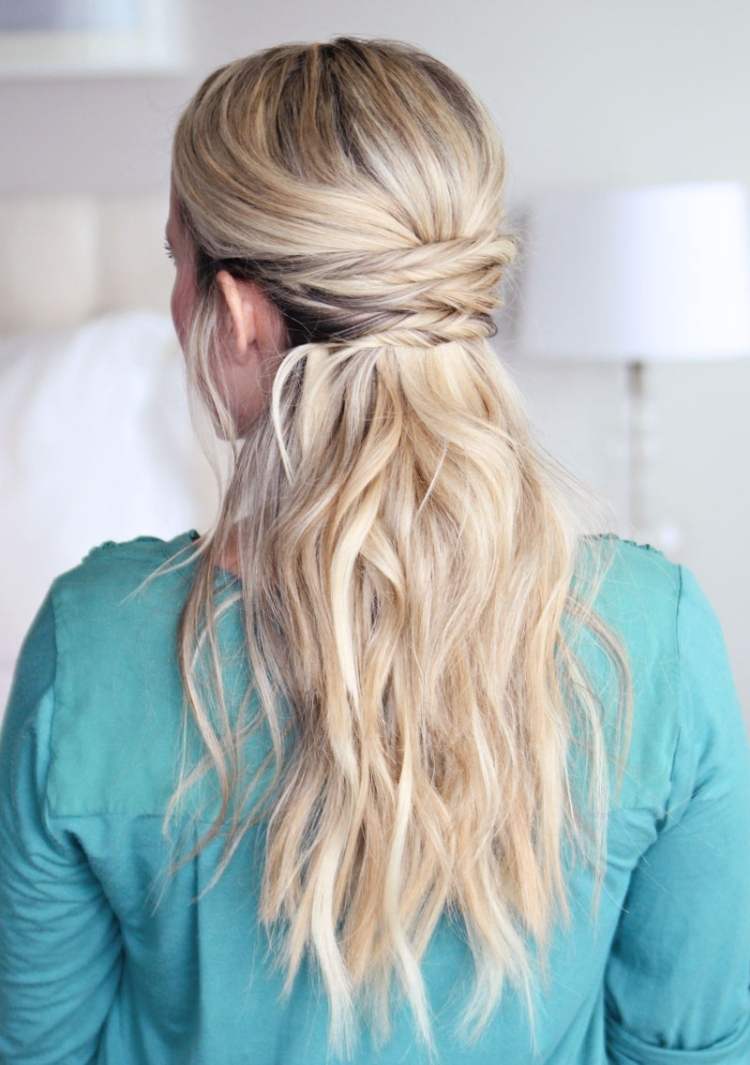 5. Simple Hairstyle Half-Up with Braided Headband
A braided halo headband looks gorgeous in medium to long hair and works great with just about any hair texture – curly, natural, wavy… you name it!  Who needs a headband when you can use your own hair.  This simple half-up hairstyle looks more advanced but you can totally do it.  It will make you look incredibly put together when you're running late!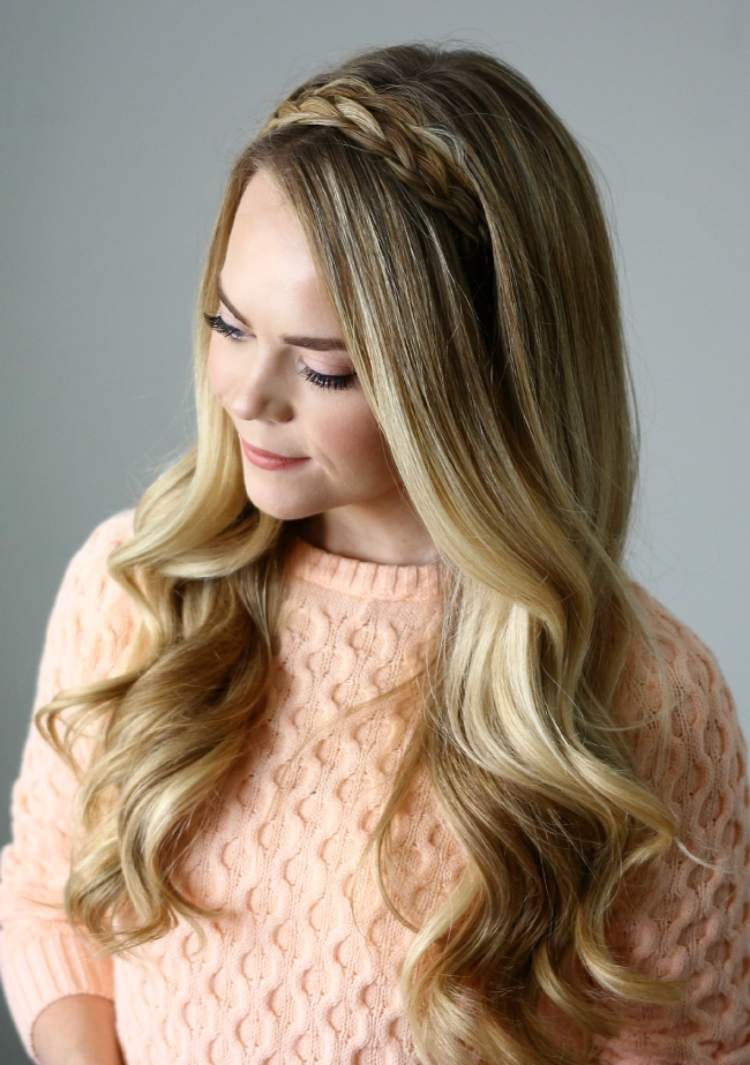 6. Simple Hairstyles Half-Up Twisted Fishtail Braid
This half-twisted fishtail braid looks like it took ages, but you'll only need a few minutes.  Best suited for longer hair but could be pulled off with medium-length hair also.  You can make this look sleek or messy depending on how many strands you pull loose from the braid and you can change it up by adding more curls to the half-down parts. A simple half-up hairstyle that would make you noticeable at any event, be it on a date, shopping,  or at the beach gathering with old friends. You would look equally amazing at any events with this gentle design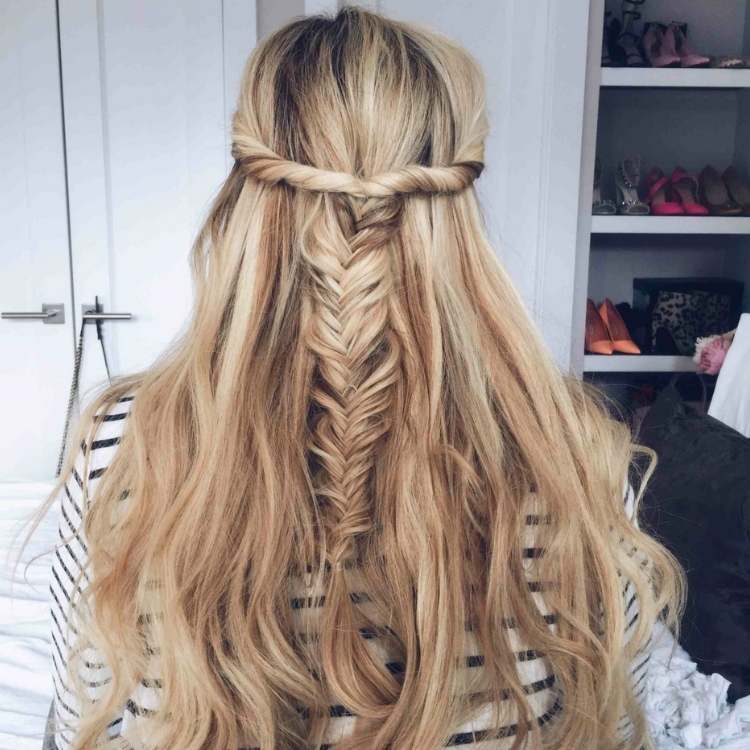 7. Soft and Curly Simple Hairstyles Half-Up
Elevate loose waves in a half-up, half-down style.  This soft and curly half-do kind of reminds me of a cheerleader look, but it would be equally pretty on a date night out.  Using a half-up ponytail it would be gorgeous with a braid as well.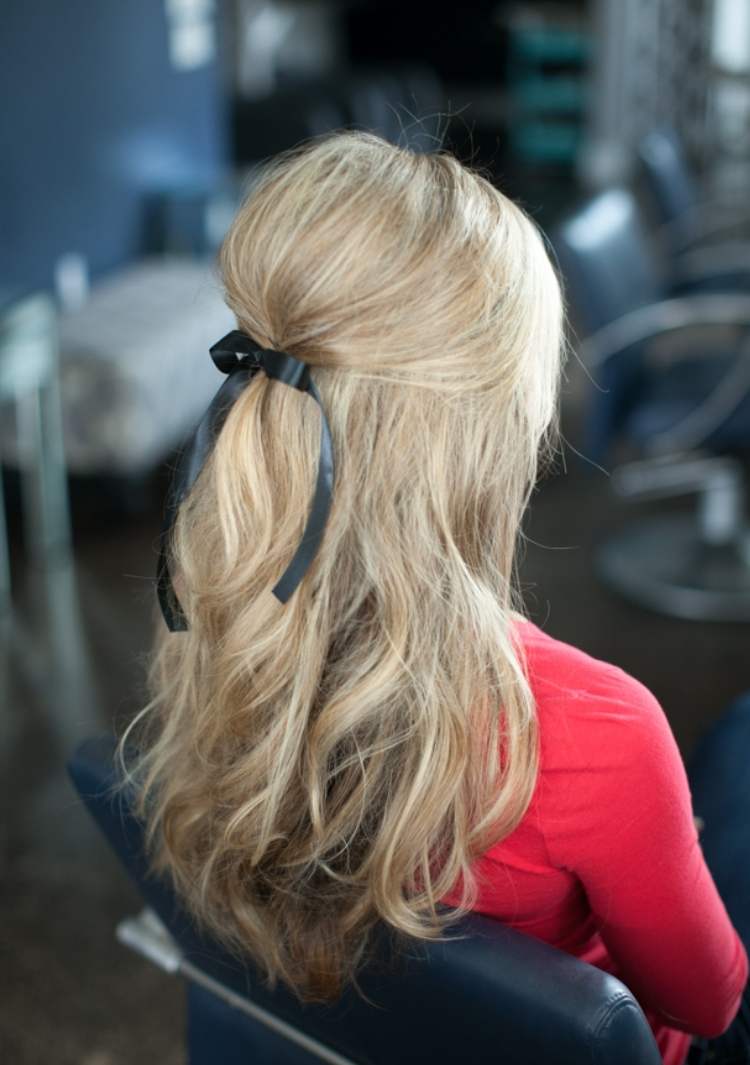 8. Simple Hairstyles Half-Up  with Criss-Cross Twist
You'll need a few (or a lot of) bobby pins, but this criss-cross twist is so pretty it's worth it. And it's not hard to pull together, either.  It looks simple and trendy and could be done with almost any length of hair. Being heatless, this simple half-up hairstyle is quick and easy and won't cause heat damage to your strands. Learn how to get this look flawless. Wear it to the office, out to dinner with friends or even to a special event!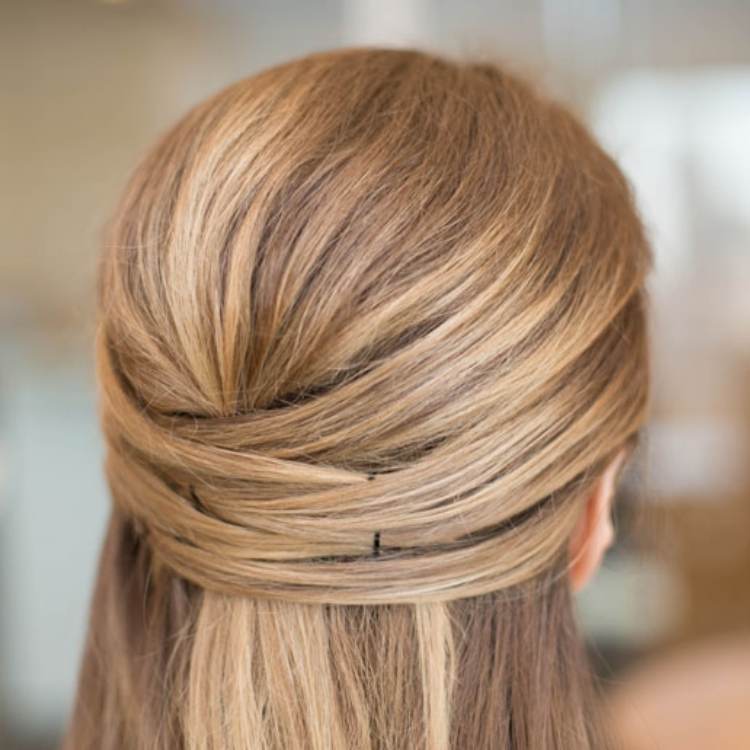 9. Simple Hairtyles Half-Up with Messy Braid
The Rodarte-Inspired messy braid looks like a combination of a knot and a braid, and it's just gorgeous.  A simple hairstyle half-up, half-down can not only look great, but it's also a great option for extremely thick locks that may cause a headache when tied up.  One braid is wrapped around the other to get the knotted, modern messy look. This is a great alternative to braiding your whole head of hair.  Love!

10.  Simple Hairstyle Half-Up with a Bow
Pull two strands together at the back of your head, and tie them into a bow. It doesn't get simpler than that! You'll need a bit of hairspray to hold it in place if you hair is fine like mine.  The half down part of your hair could be curled or left straight.   It would be an understatement to say, these are a sight to sore eyes! And not exaggerating, you can achieve these hairstyles all by yourself.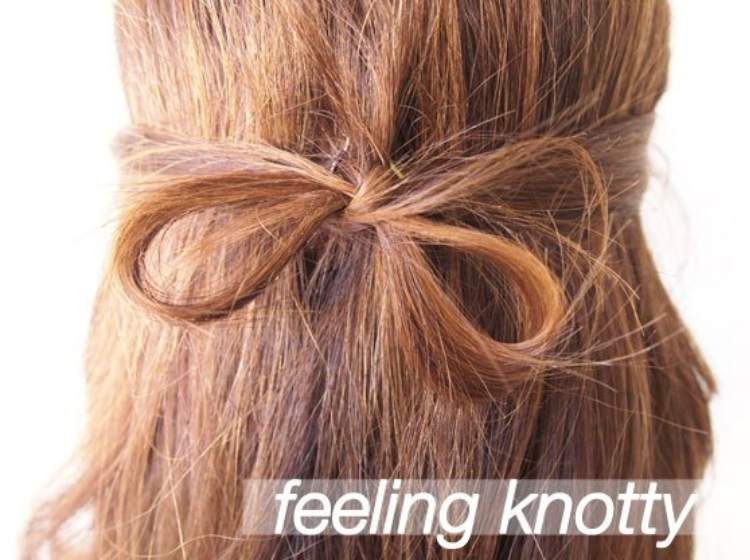 11. Simple Side Twist Half-Up Hairstyle
Lots of volume and a couple of easy twists on the sides are all you need for this wintery half updo.  A gorgeous hairstyle that is beautiful because of long hair as well as it's fascinating curls. As you can see the half-up half-down hairstyles makes everyone look gorgeous.  This is a simple half-up, half-down classic.  You could try adding some effortless texture and movement to your hair beforehand. Waving irons are especially easy for this—no curling techniques required.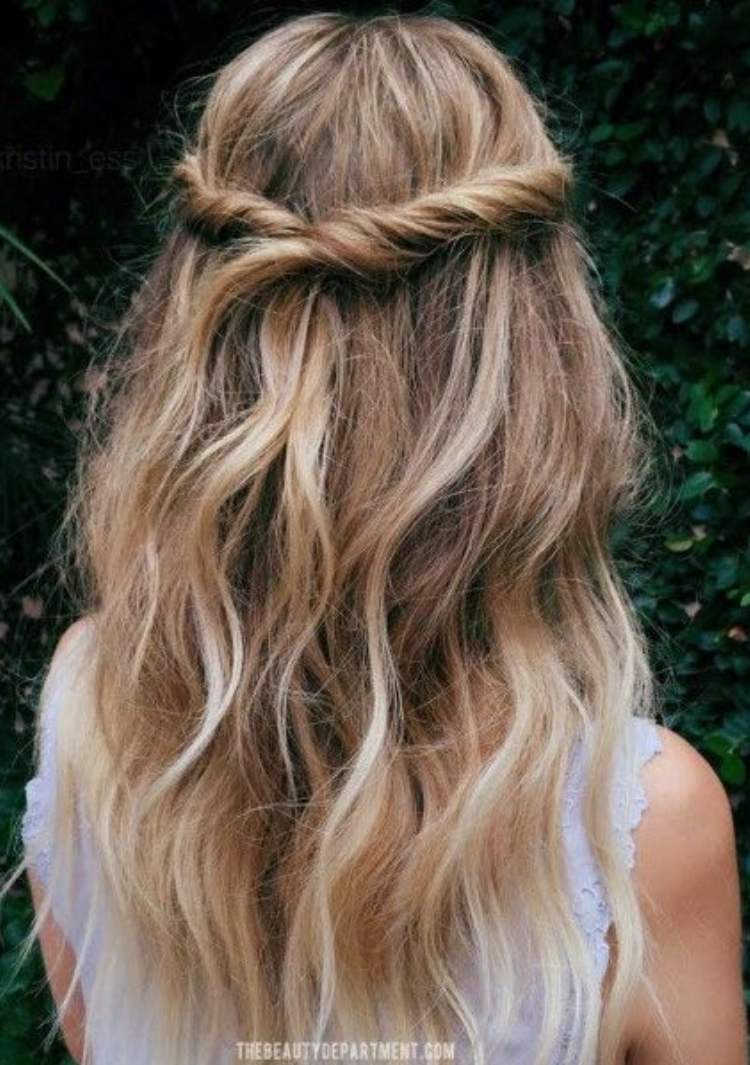 12. Simple Hairstyles Half-Up with a Half-Up Bun
Short hair? Long hair? No problem. The half-up bun suits all occasions! It looks lovely on little girls, too.  You can use the top section of hair, or you could take more and put the side up as well.  Don't be afraid to play around with this take on the modern day half-up bun. A half-up top knot is perfect for short hair since it will still make you look put together!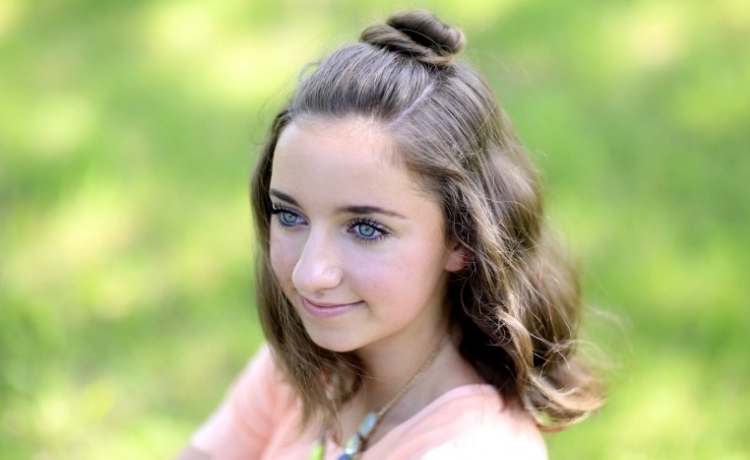 13. Simple HairStyle Half-Down
Not quite a braid and definitely not boring. A twisted half-up hairstyle feels relaxed, glamorous, and arguably, more effortless than braids.  Pull off this two-minute twist when you want to dress up your hair without spending a lot of time on it.  No really!  It only takes less than 2 minutes and you will be out the door.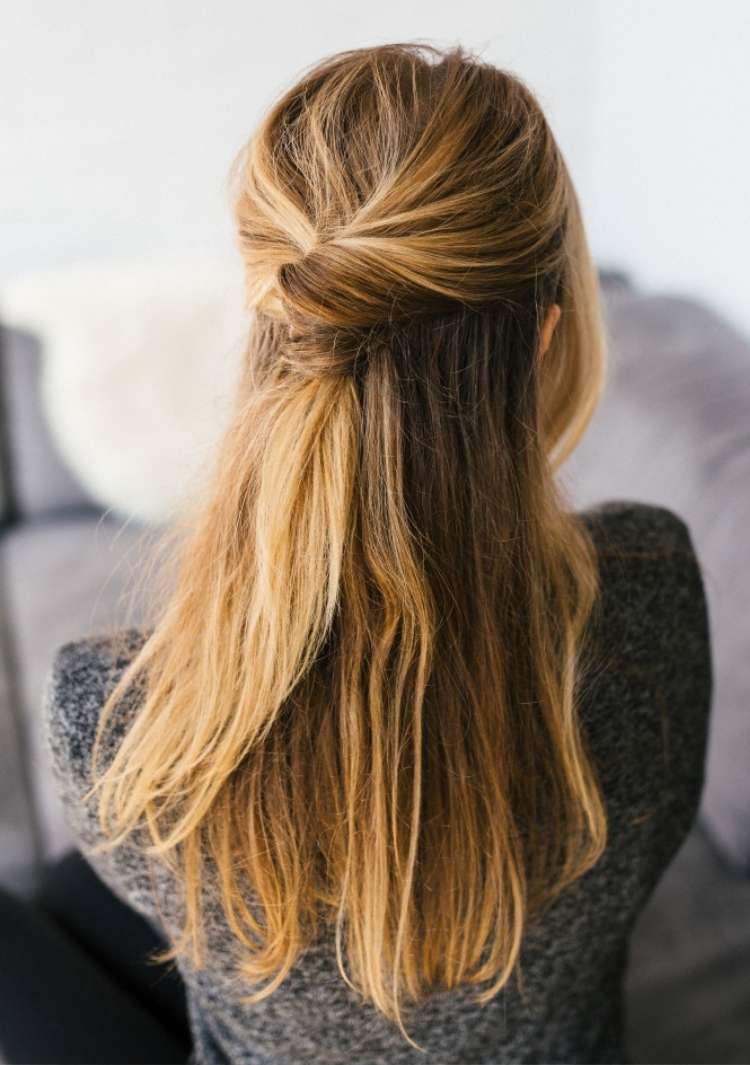 14. Second Day Simple Half-Up Boho Braid
The second day boho braid is a sneaky way to hide greasy hair. The dirtier, the better, actually.  Try this instead of automatically putting your hair up on your second day hair.  You will love it!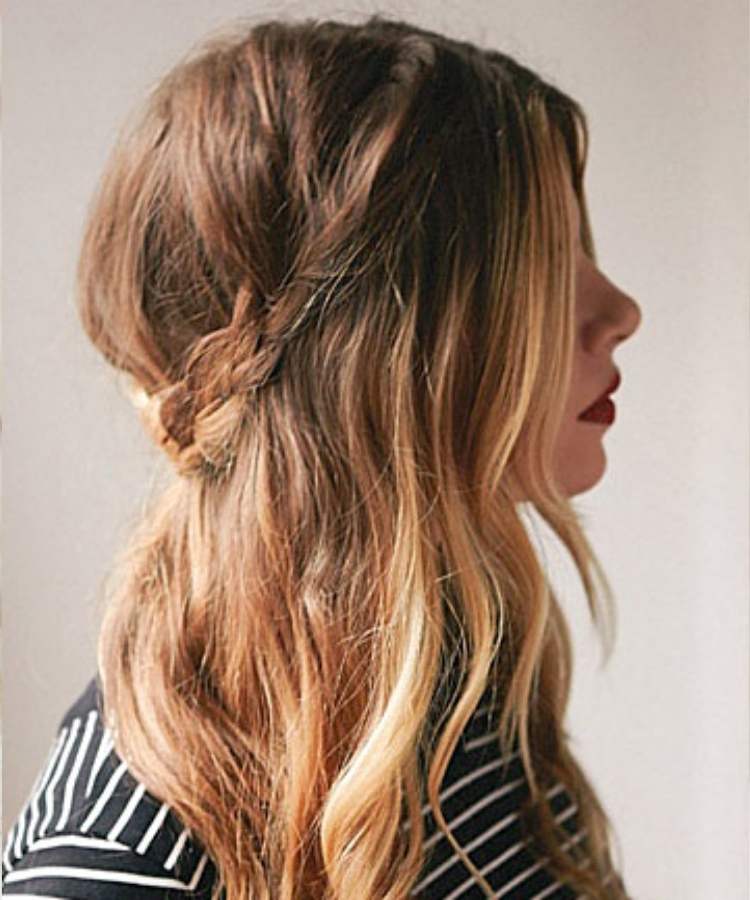 15. Simple Hairstyles Half-Up With a Wrap Around Braid
This one is not for short hair, but if you have super long hair, the wrap-around braid is the do for you. Look how gorgeous this simple hairstyle half-up is!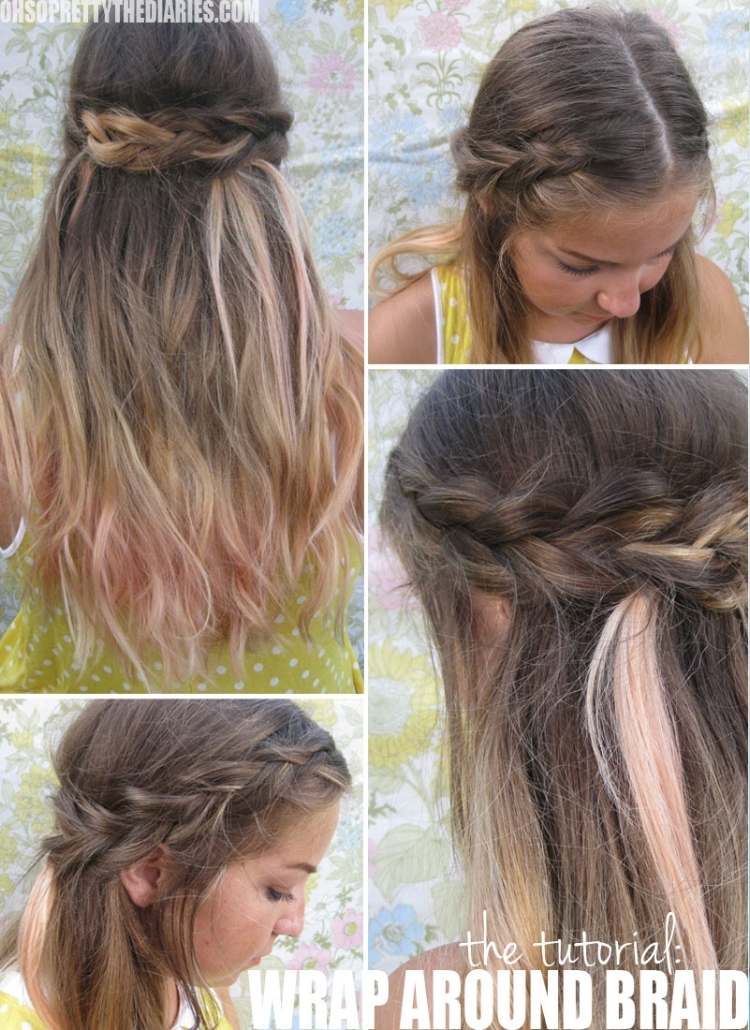 Hair Tools To Keep on Hand To Pull Off These Simple Hairstyles Half-Up
Bobby Pins (keep lots of these on hand as they seem to go missing like socks)
Clear Elastics
Hairspray
Curling Iron
Brush
Ribbon
Hair Brush
Comb
Texturizing  Spray
Looking put together doesn't have to take hours. It doesn't always require a curling iron either. All you need is a couple of minutes and some inspiration. Whether you're going out with the girls, have a big date planned, or are just heading to the grocery store, there is a half-up half-down look that's perfect for you. may look like they take a lot of work, but they're actually super simple and will make you look incredibly put together! Easy half-up hairstyles are the ultimate lazy girl 'dos. Half-up hairstyles are some of the most flattering hairstyles around and are a great way to break up your hair routine.
More Simple Half Up Half Down Hairstyle Ideas From One Crazy House:
Here is a great collection of Half Up Half Down Short Hair Style ideas if you are looking to try something different.
Make curly half up half down buns hairstyle to catch the eyes of people.
You don't have to feel restricted with the half up half down braid hairstyles because we have gathered a few different ideas for you.
Sometimes you might get bored with your regular hairstyle. We will discuss different types of half up half down hairstyles and hair care tips.
Head-turning hairstyle ideas with half-up and half-down, how to wear and how to wear a half updo, and headdress decoration.
Which of these easy half up half down hairstyles is your favorite? Mine is the half up boho braid!