Save money on fall decorating this year by making your own DIY fall decor. Any of these easy DIY farmhouse fall signs will make a stunning conversation piece!
Fall is one of the coziest times of the year, so who doesn't love a good fall-inspired craft or two? I know I sure do!
Here are some warm and cozy fall wood signs and other wood projects to give your home that rustic farmhouse vibe. From indoor decor to front porch fall decor, make your home the coziest place on the block.
Fall hasn't felt this good in a while, so grab your supplies and start making these easy fall crafts today!
DIY Fall Decor: Fall Wood Signs
Wood decor is hot right now, but it can be pricey if you buy it premade. Instead, check out these wooden DIY fall decor ideas that are affordable and easy to make!
With just a little bit of time, you can transform your home with stunning farmhouse fall decor.
I love this Be Grateful sign. It's a piece that would look great on any mantle, end table (or even the wall!) to add a pop of color to your home.
You can use any colors of paint you want, and since it is a versatile piece, could be used all year round.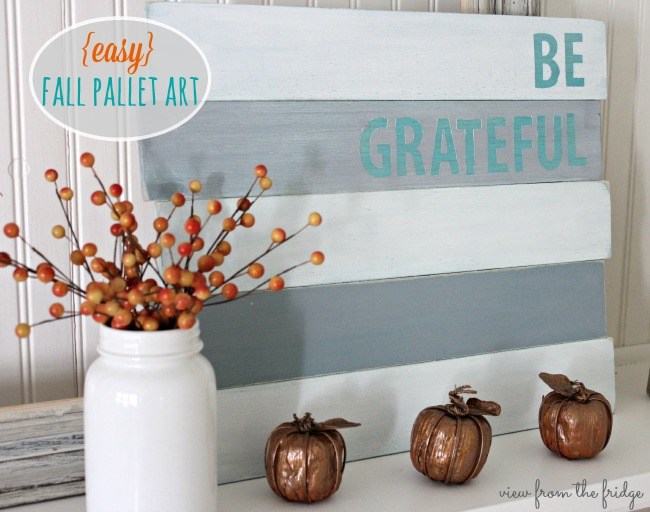 This fall metallic sign is unique and stunning and gives a fantastic rustic vibe. The letters are actually paper mache painted with a metallic paint to make them look like metal.
I love the feel of this sign – it just embodies the season in every aspect.
Two-for-one = my favorite! Check out this reversible scarecrow and snowman outdoor design. With a simple flip, this adorable pallet sign works for both fall and winter.
I love double-duty decor pieces that save storage space.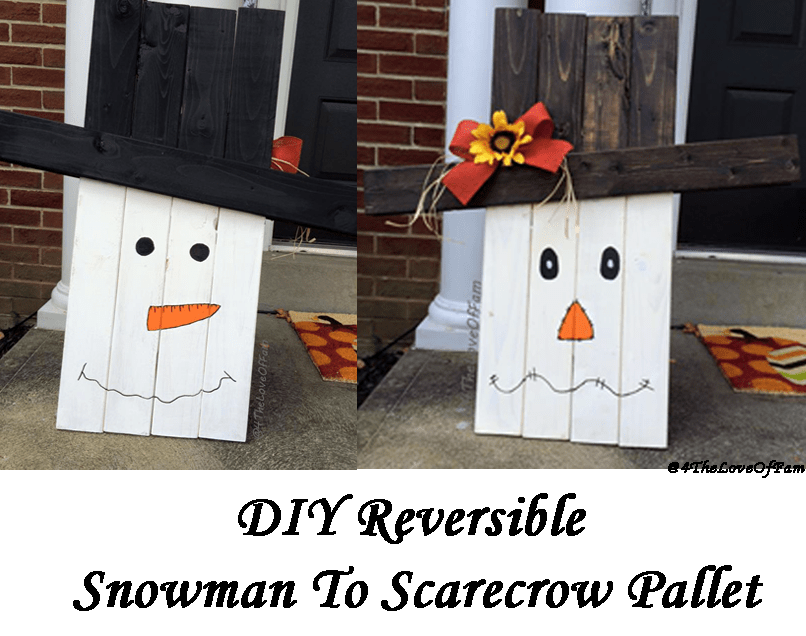 Another fun idea is this Happy Fall sign. It's great for indoors or even out on the front porch by your front door with some pumpkins around it to help welcome your guests.
Because of it's simple beauty, it's one of my favorite ideas for fall signs!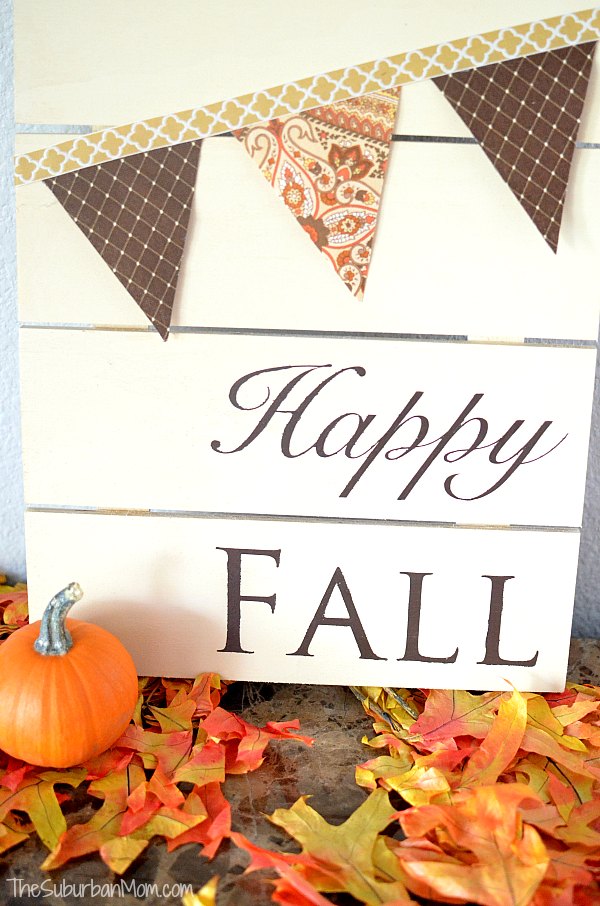 Altered wood fall sign blocks are a fun piece to display on your mantle or even a table. If you have a Cricut machine, this is a great project for it (but you don't need one).
Use colors that fit your style and give your home that cozy feel.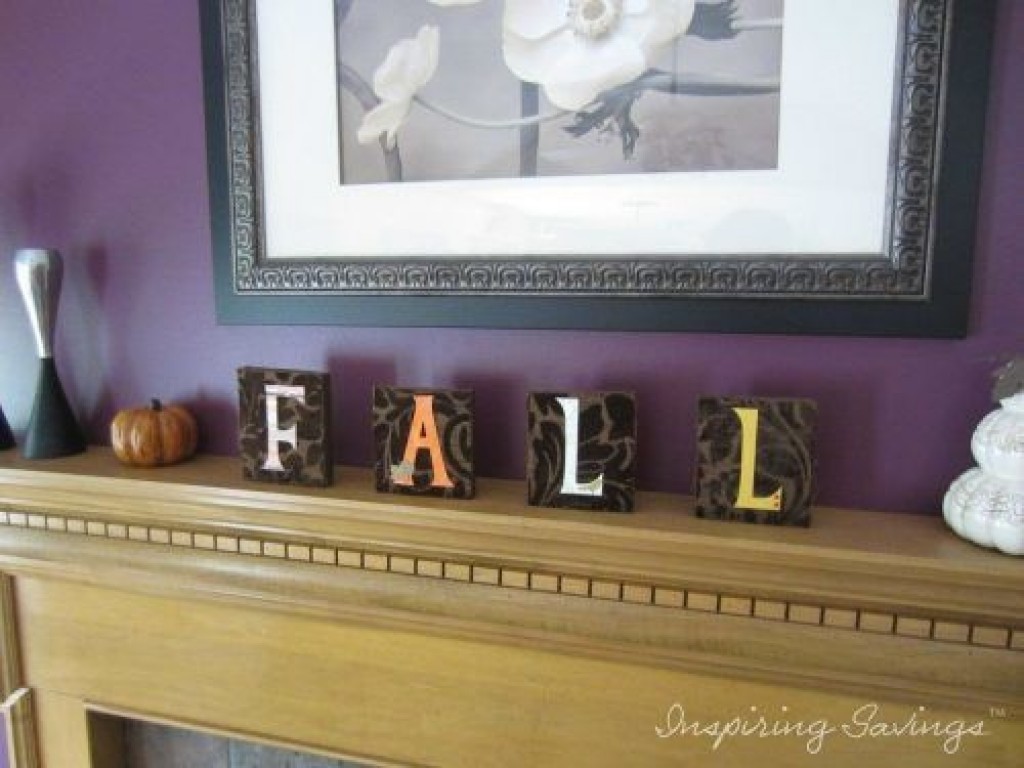 Do fall signs get any more cozy than this?
This autumn sign is really easy to make and can be a great piece to give your home the warm and cozy feeling that you want for the fall chilly weather.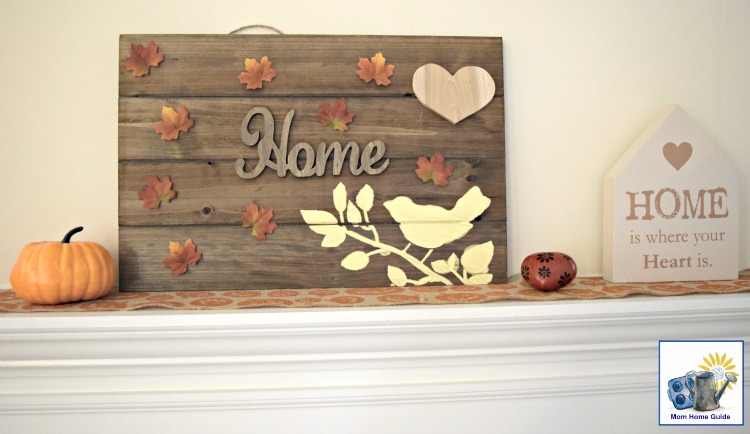 Fall head over heels in love with this pumpkin sign! It's couldn't be easier to make, and if you can find an old piece of wood to use, it's even more affordable since you wouldn't have to buy one for the craft.
Related Post: Farmhouse-Style DIY Fall Decor Ideas Anyone Can Make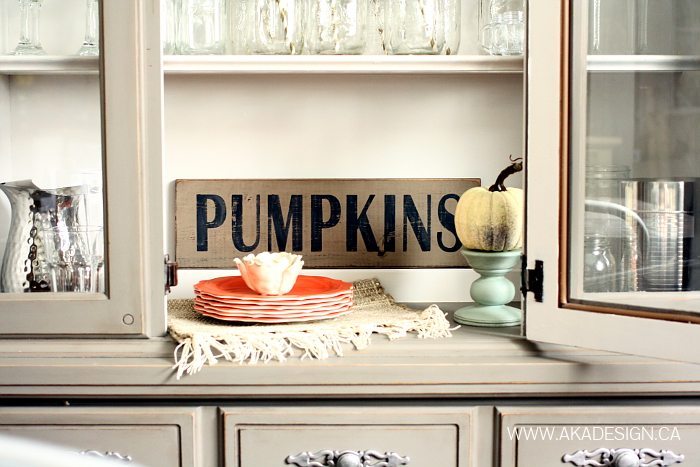 Hands down, you have got to make these wooden crate pumpkins. They make a really unique and adorable piece of DIY fall decor to dress up your porch area. They would be adorable inside, too, if you have space.
Learn how to make rustic wood pumpkin fall signs out of reclaimed wood. The coolest thing about this front porch fall decor idea is the ability to make them so unique with different colors and stem shapes.
Ok, this may not be a fall sign, but it's such an amazing fall craft idea that we had to mention it.
Here is a great tutorial on how to use a table box to decorate your table. I love the fall colors in this – it's perfect for entertaining guests over the holidays.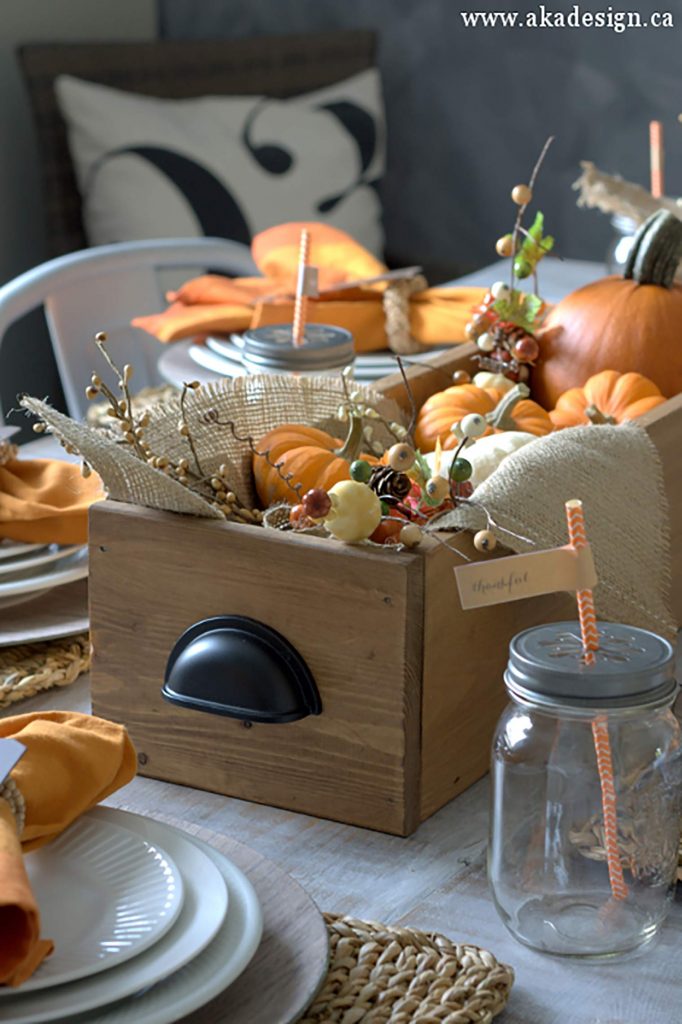 Grab some scrap wood and use it in an easy way by making a fall sign out of it. I love the simplicity of this sign, but the huge element of design it adds to a room.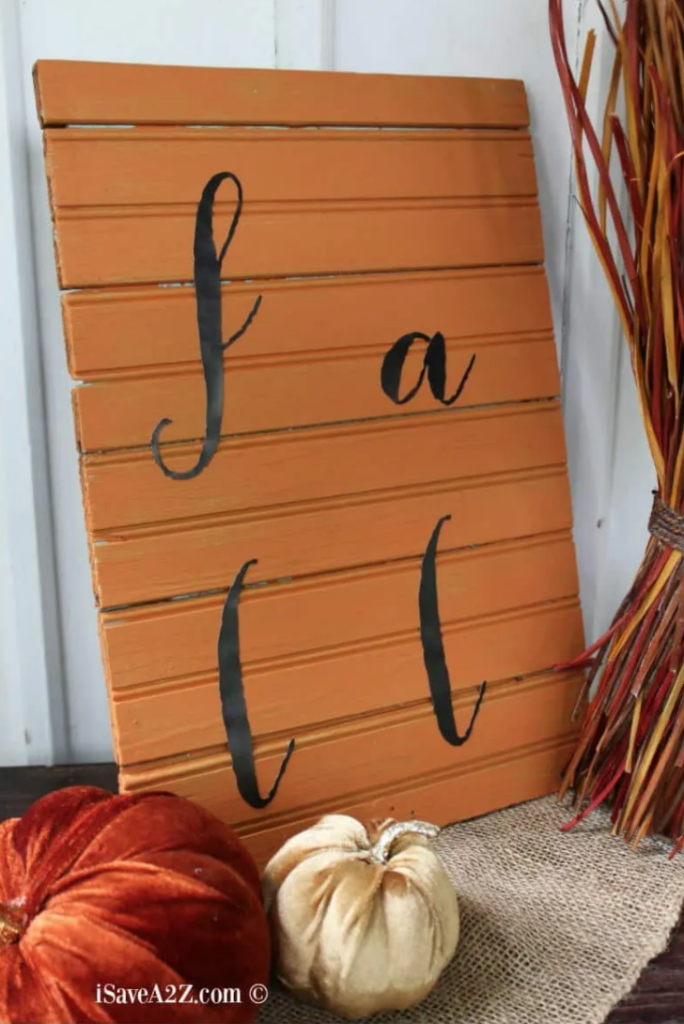 Check out this autumn wood block sign that you can display in any room of the house. This idea also makes great gifts to make and give to coworkers and friends!
Repurpose old wood into fall pumpkins. I love the look of the turquoise pumpkins – they're so fun and different.
Bonus: they work great for indoors or out.
Wood slats are a fun way to create pumpkins for front porch fall decor. You can go with a jack-o-lantern design for Halloween or skip the face for a general fall vibe.
That's it! Aren't these falls signs and other fall craft ideas amazing? I promise that every one of these projects is easy to make, so if you're feeling inspired, jump right in and make your own unique fall decor piece.
Don't Feel Like Making One? Buy A Fall Sign
You just aren't feeling like you have the time or energy to make a fall sign, buy one!
This Thankful sign from Amazon is affordable and perfect for the fall season!
This Gather sign is so popular and works all year round. But it really whines the fall season.
Hello, Fall is a really simple and elegant sign to hang at home or in your office.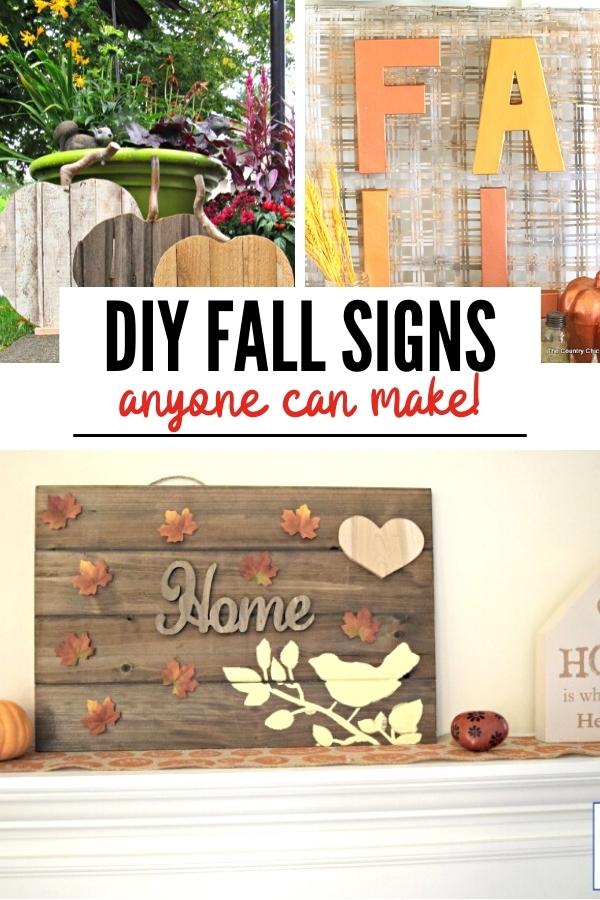 More From One Crazy House: