The birds are chirping, the sun is shining, and endless hours being spent outdoors playing. Summertime is here, and for the next few months, you can make the most of your days. No matter the age, kids all over the world can't deny the fun associated playing some of the most fun and simple outdoor games available!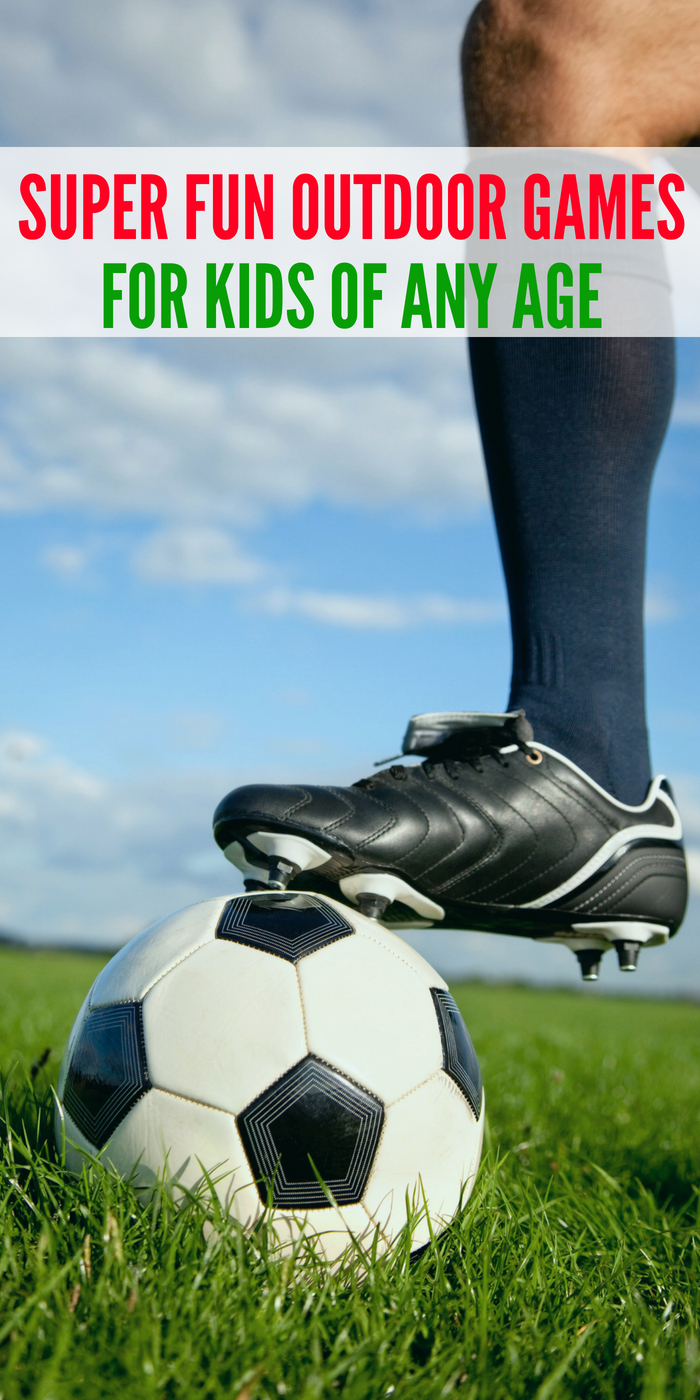 If you are looking for a few outdoor games that are certain to be a hit for any kid, regardless of their age, then here are some great ones to give a try! Check out these family reunion ideas as well if you are planning to spend time with the family.
Super Fun Outdoor Games for Kids of All Ages
Tag
No one can deny a super fun game of tag. No one. There's just something about being able to run around aimlessly throughout the yard, dodging anyone and everything in your path that just screams exciting. While you can try to stand on the sidelines for as long as you want, sooner or later you'll find that you'll be joining in as well.
Red Rover
Be honest, this game is a true classic. Knowing that you have to run and try to break through that "chain" of hands brings out the competitor in all of us, right? You know the drill…as the game progresses, your eyes are scanning to find the "weakest link" that you feel that you could run and break through successfully. If not, you'll either be out or find yourself lying on the ground. Run hard, my friend!
Flag football
Or as some like to call it, two-hand touch football. No tackling, no rough-housing, just good ol' fashioned football. No matter the age, no one can deny the desire to show off their best touchdown dance.
Kickball
Talk about the perfect outdoor game for any age. Running, kicking, and throwing sound like a great way to spend hours playing together outdoors. The harder the kick, the further they run and the chaos of trying to catch your child as they run around the bases is truly priceless! Such a fun game to play during the summer, and why not have a little parent versus kids kickball tournament challenge?
Soccer
If running around and kicking a ball has to expire at a certain age, then I don't ever want to grow up. One of the most fun summer games to play with family and friends is a classic game of soccer. Even if you don't know the rules, soccer can be played by all no matter what the age!
Water balloon toss
This is one game where the kids won't mind losing. While catching the balloons are great, during a hot day it's even more fun to go ahead and get soaked by missing a few here and there!
Hide and Seek
In the great outdoors, there are a ton of wonderful and amazing hiding spots just waiting to be discovered. Let your little ones run wild for hours exploring and hiding anywhere that they can safely fit. And when they need a bit of a break? It's your turn to hide and see if you can be found!
Catch
Head outdoors grab some gloves, balls, and play catch. A super fun game like catch just proves that keeping it simple can sometimes be even more fun than trying to coordinate and plan anything more.
When it comes to outdoor games this summer, have fun with all the options. You aren't too old to join in on the fun and show those youngster's hows it's done! Channel your inner-child and challenge them to a few games here and there! Not only will you all have a blast, you'll have created some stellar memories for the future.