Summer is the season for pool time, fun at the beach, or splashing around in the kiddie pool. And no summer is complete without lots of pool noodles uses. As it turns out, they're great for much more than floating around the pool.
There are simple pool noodles uses you can sprinkle into your day that will amaze you. You can pool noodle hack them for all sorts of things, from floating coolers, hangers, pool toys, bed rails, door stoppers, card holder, pool noodle wreaths, crafts, to kiddie car washes. Inexpensive, durable, and highly functional, pool noodles are a surefire way to kick up the fun around your home, pool, and parties this summer.
You don't need a super fancy creativity hat to see the smiles that are just around the corner. Grab a few supplies and get ready to create and use pool noodles for fun!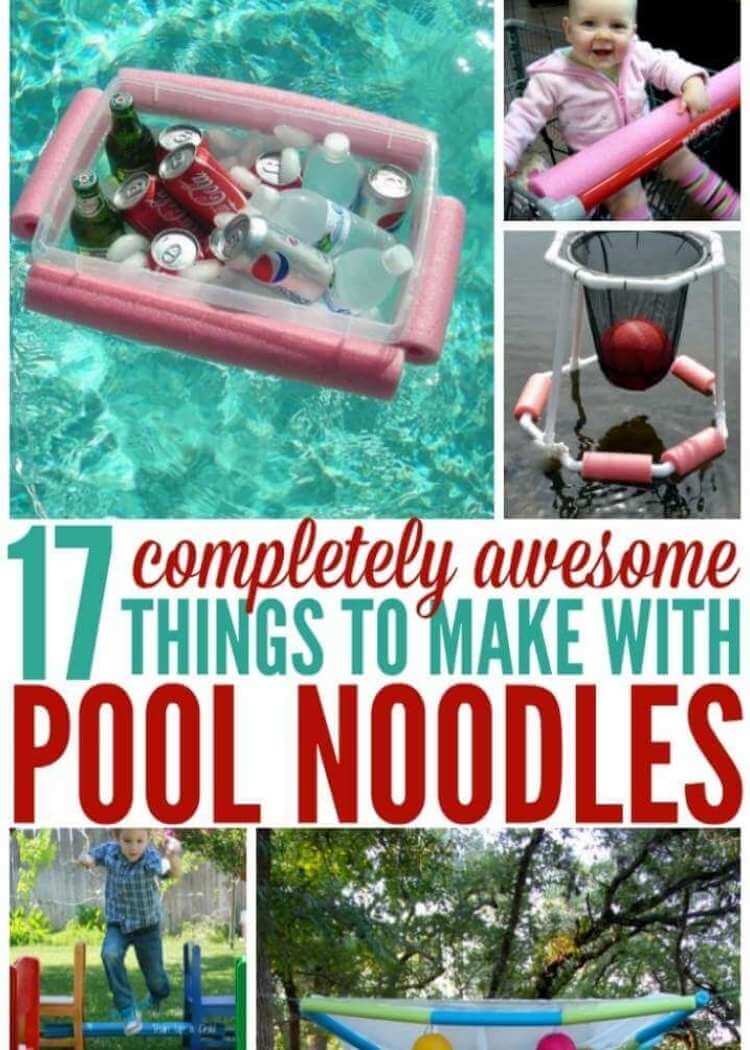 Best List of Pool Noodles Uses
You will need some basic supplies to help bring these pool noodle trick creations to life.
Pool noodles of various colors
Sharp cutting tool
Duct tape
Electrical tape
Zip-ties
Giggling kids to test them out
1. Genius Pool Noodle Light Sabers for Your Summer Fun!
Make some pool noodle lightsabers to have an epic pool battle! This is a fantastic way to encourage your kids to run and play. You don't even need to give full tutorial to your children.
Simply wrap some tape around a cut noodle and pass them out. You can feel the force calling your young Jedis to defend the empire. With these impressive swords, your little corner of the galaxy will be safe from all opposing forces.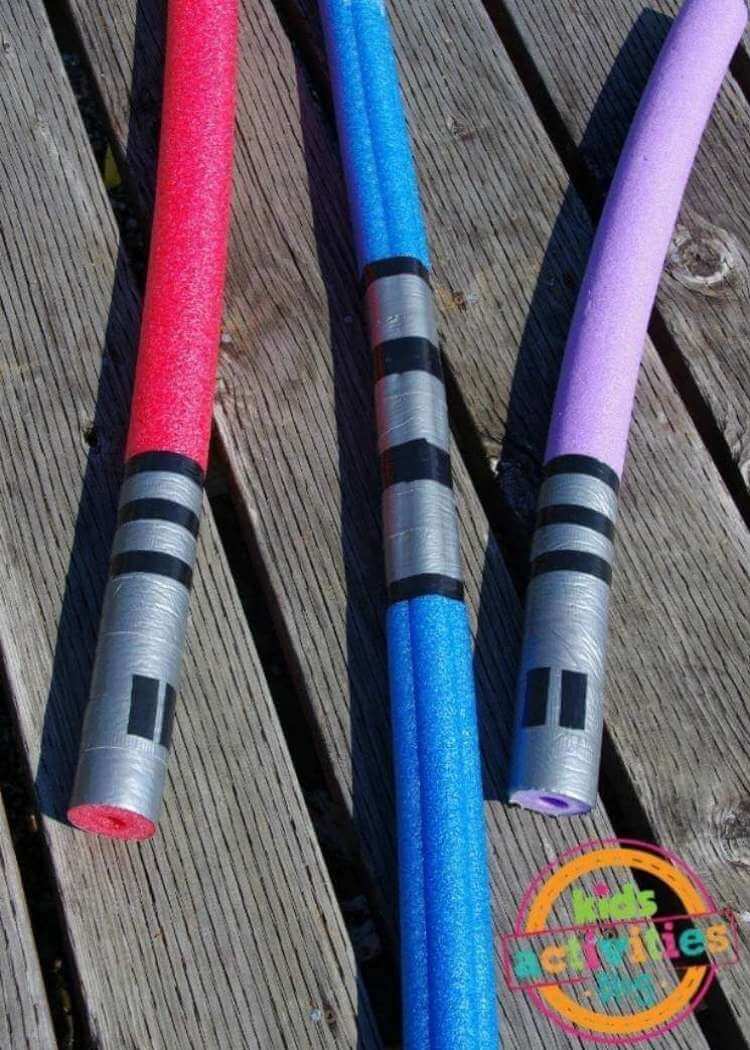 2. Clever Beverage Boats in a Flash
Once you finally get you and your kids to the pool, the last thing you want to do is go get a drink for yourself or your splashing companions. The kids won't want to leave the water and you are vigilant about keeping your eyes on the pool.
Solution? Don't want to leave the pool to fetch your drinks? Make one of these handy beverage boats float by cutting pieces of pool noodle and sliding around the edges.
Fun additions to your floating boat?
Ice
Favorite beverages
Water balloons
Toy boats and plastic animals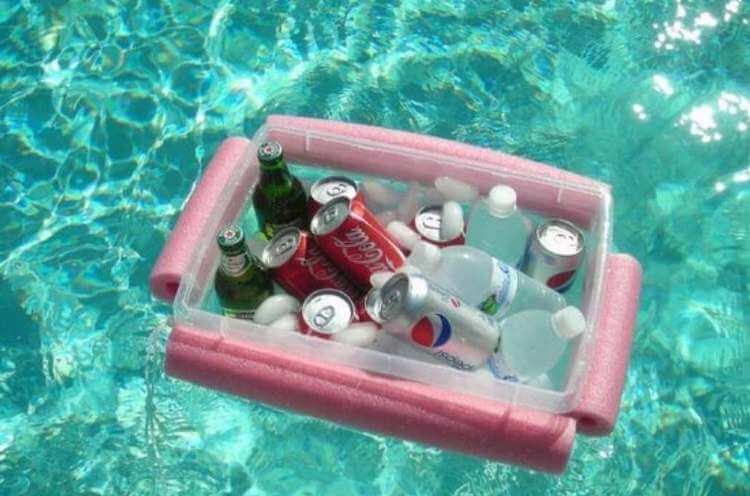 3. Create Quick Door Stops
Keeping doors from slamming is not just helpful to protect your pictures from falling off the wall, but it's also a sanity saver. That bang, slam, and crash of the door opening and closing hard all day can wear and brushes your nerves.
If you have a baby sleeping in the house, a slamming door can be destructive to those few precious minutes of quiet you cultivated for the afternoon.
Even worse, it can cost you money!
That satisfying slam could loosen the hardware and hinges, or even push the doorjamb out of alignment. Gaps between the jamb and the trim of an exterior door can let air leak in and out, leading to increased heating and cooling costs.
And then there's safety.
With toddlers, you have to be careful about closed doors, especially if they have locks on them.
EASY Solution that will protect your ears, your coveted nap-time, your toddlers, and your wallet?
Make your own easy (and cheap!) door stops by cutting up a pool noodle into several sections. Put slices of pool noodle one on each door, and you're good to go! Yes, it's really that easy!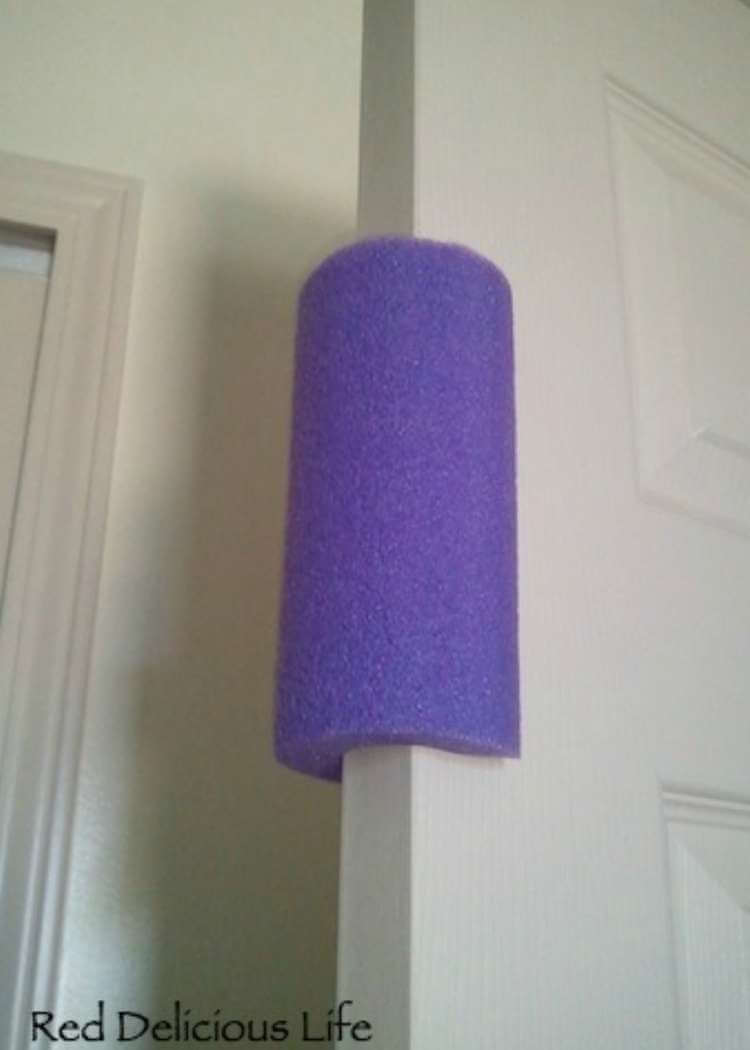 4. Watersport Fun  with a Floating Basketball Hoop
I know your kids don't need help having fun in the pool. Neither dot the lounging adults. But, with a few bucks and a few supplies, you can turn pool time into game time.
Build a floating basketball hoop for the pool. Nothing's more fun than a game of basketball in the water!
Benefits of pool games?
Hand-eye coordination
Constructive play
Healthy competition
Laughter
Extra dose of exercise to help those kiddos sleep better at night!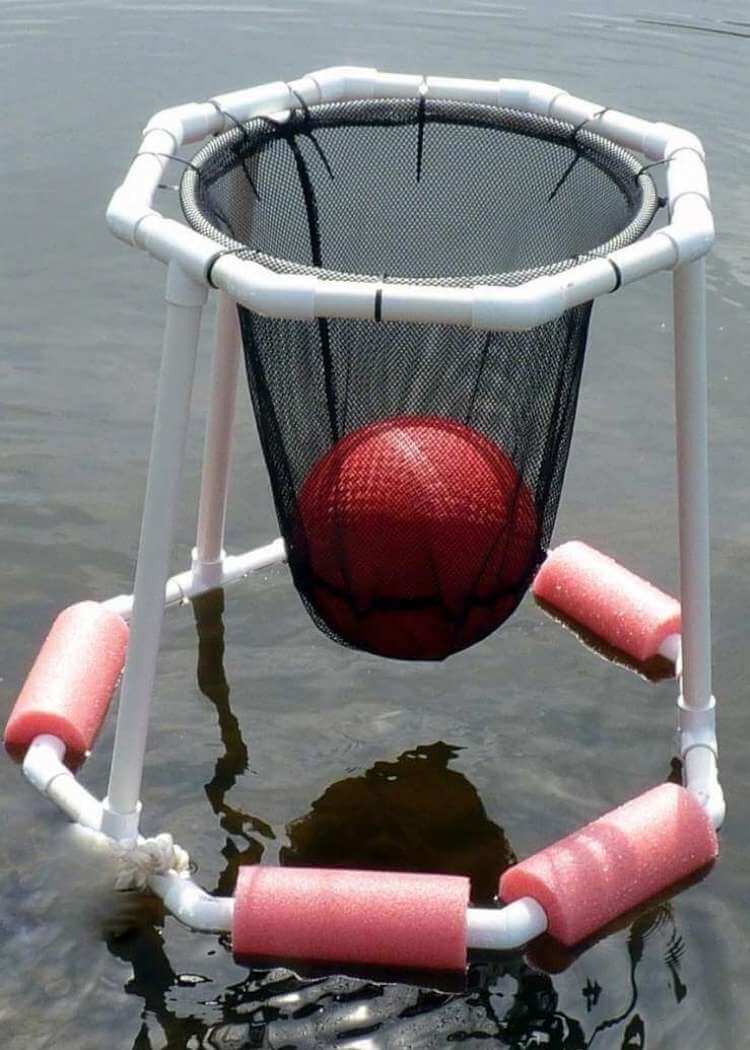 5. Pool-Noodles Improve trampoline safety
One of the fasters ways to encourage kids to enjoy more time outdoors is to invest in a few yard toys. On the top of most kids' wishlist is, of course, the bouncing palace, the anti-gravity machine, the rocket launcher. Adults call this contraption the trampoline.
Jumping, tumbling, and laughter are added to your yard daily with this backyard favorite.
Make your trampoline safer by covering the springs with sections of the pool noodles. Trampolines are known for their hours of fun, but they can also be a bit adventurous. Those foam noodles will help keep your kids safer while they bouncy themselves silly.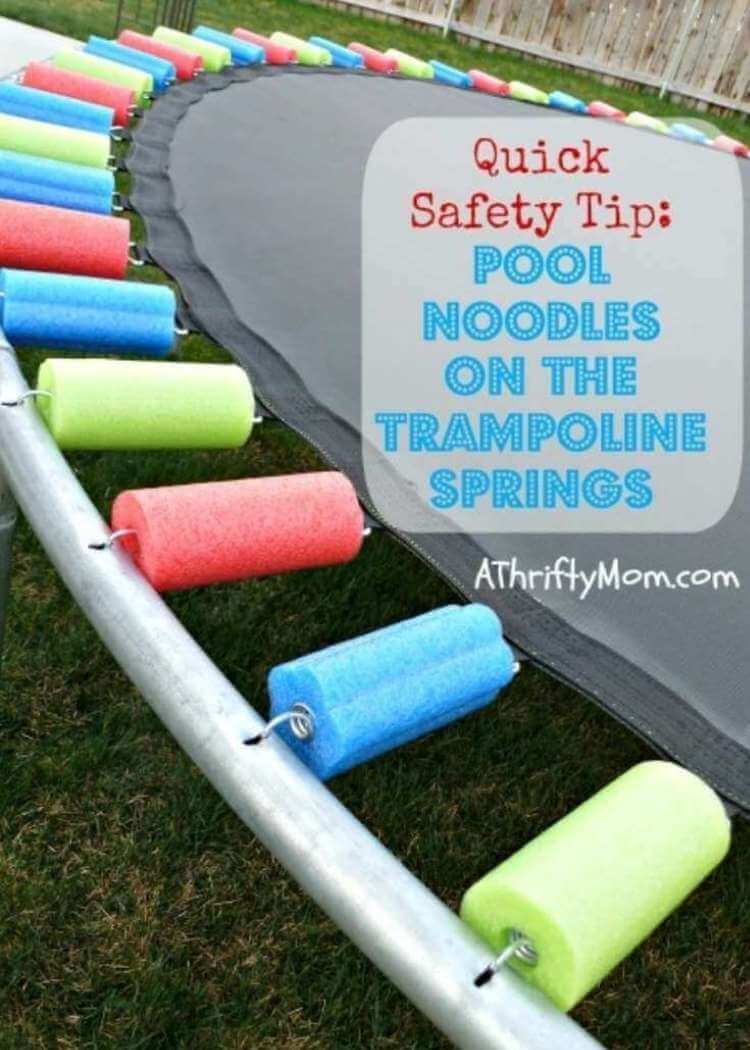 6. Easy Pool Noodle Candles
Thank goodness for the many moods and atmospheres provided by your pool. While splashing and playing in the pool by day is a delight, sitting by the pool in the evening while you sip your favorite drink and enjoy the night air is almost magical.
Create some ambiance with pool noodle luminaries around the pool. Make sure you take precautions to waterproof them if you plan on using them in the water.
There is something mesmerizing about a flickering flame floating lazily on the water.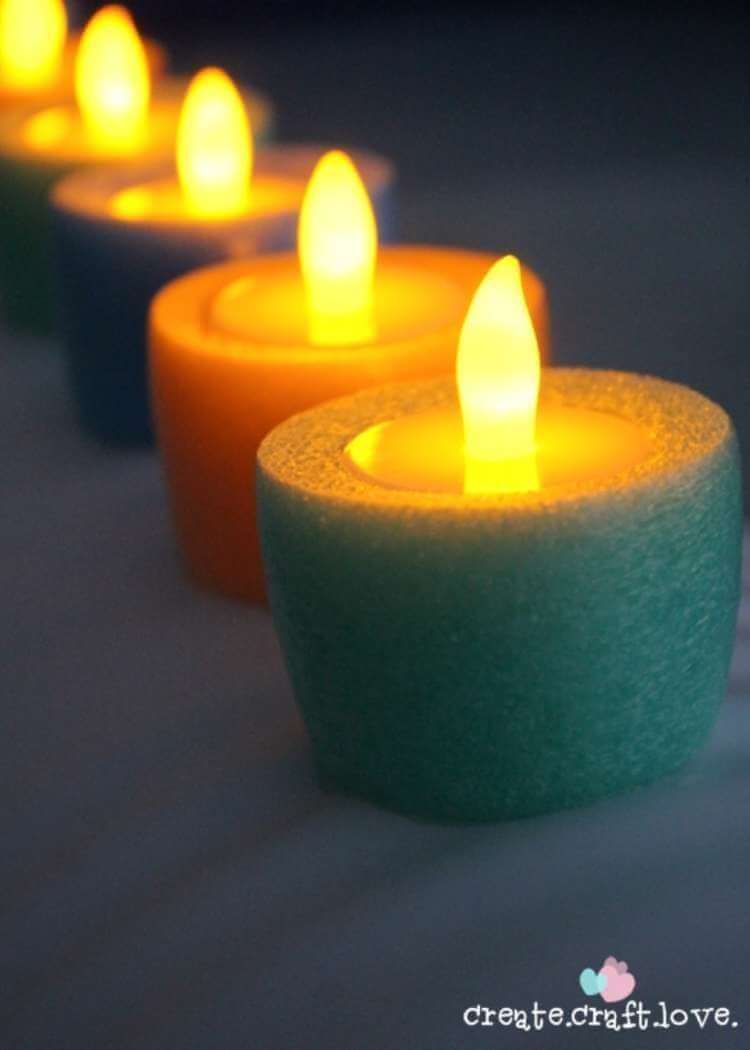 More DIY With Pool Noodle Ideas
7. Pool Noodle Sprinklers
Poke holes in a pool noodle and attach your water hose for some summertime sprinkler fun.
No pool? No problem. Shoot, even if you have a pool, you can change up the kids' routine and creativity by introducing a simple sprinkler to run through, race around, or play in on those long hot days of summer.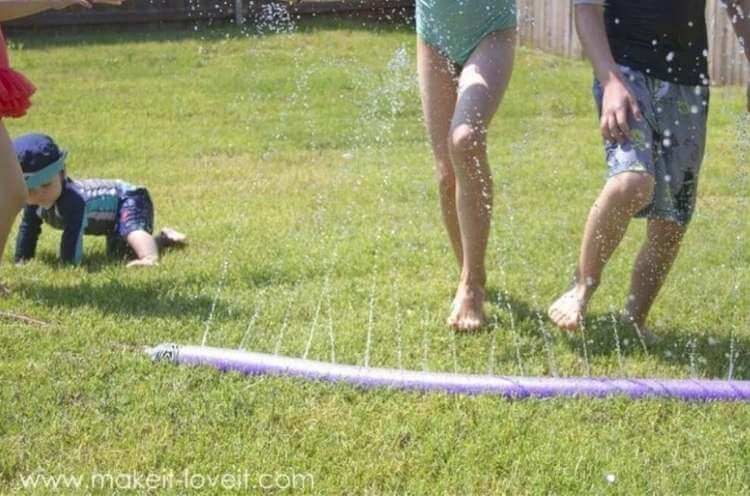 8. DIY Car Wash with Foam Noodles
Be ready the next time your kids declare, "I'm bored!"
Build a kiddie car wash so they can get their ride-on toys spic and span. Plus, they'll love running through it themselves. Kids of all ages will love playing car wash as they clean their bikes, ride-on toys, and the dog.
Older kids may even stretch their entrepreneurial muscles and offer a neighborhood bike wash!
Even kids appreciate a clean ride. If you build it, they will come!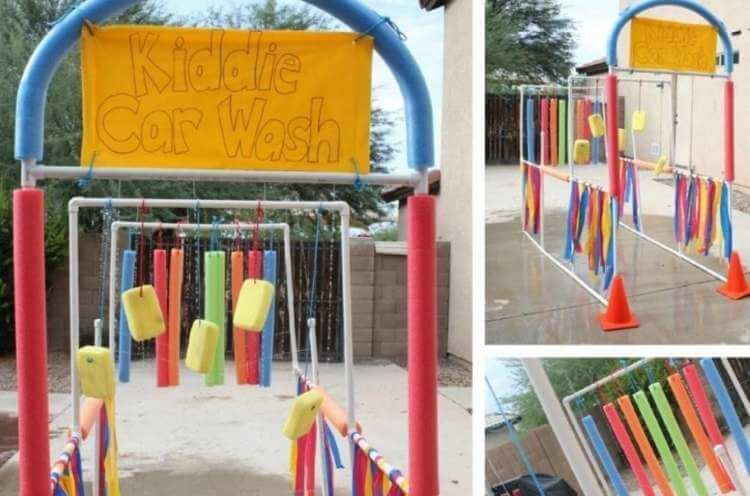 9. Simple Party Decor with a Pool Noodle Canopy
You don't need to be hosting a summer party to make your backyard space a little whimsical and fun.
Materials:
Pool noodles- color coordinated if you want to be fancy
Netting
Thin rope
Summer lanterns for that special touch
Ribbon to hang things
Make a party canopy for your next get-together. It's durable enough to last a while, or you can take it down and reuse it for all your summer parties.
More Uses of Pool Noodles to Delight the Kiddos
10. Pool Noodle Toss
If you have a house full of energetic little people, you're gonna love this one.
Put together some pool noodle rings to create a javelin throw or hopscotch area for the kids. This would be so fun for a family reunion or summer camp!
Inspire the kids to make up games, create rules, and challenge you to a friendly kid vs. parent competition!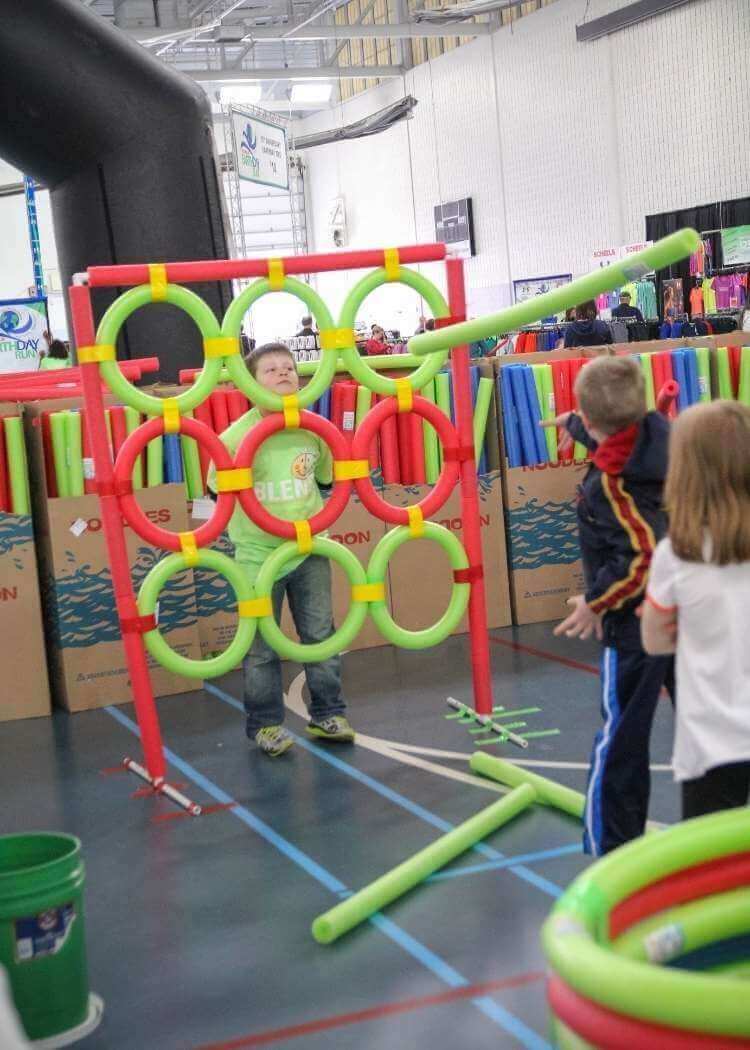 11. DIY Pool Noodle Ring Toss Game
Classic yard games are making a comeback. The best reason is the truth that kids love hanging out with you, and you might need a few tools in your tool belt to make it more fun than, "I'll just sit here and watch you play."
Make a ring toss game together!
Ring toss sounds like fun, too, and it's super easy to make. What a fun party game! Or an Instant cool parent game. The best part? This one can be played by kids of all ages.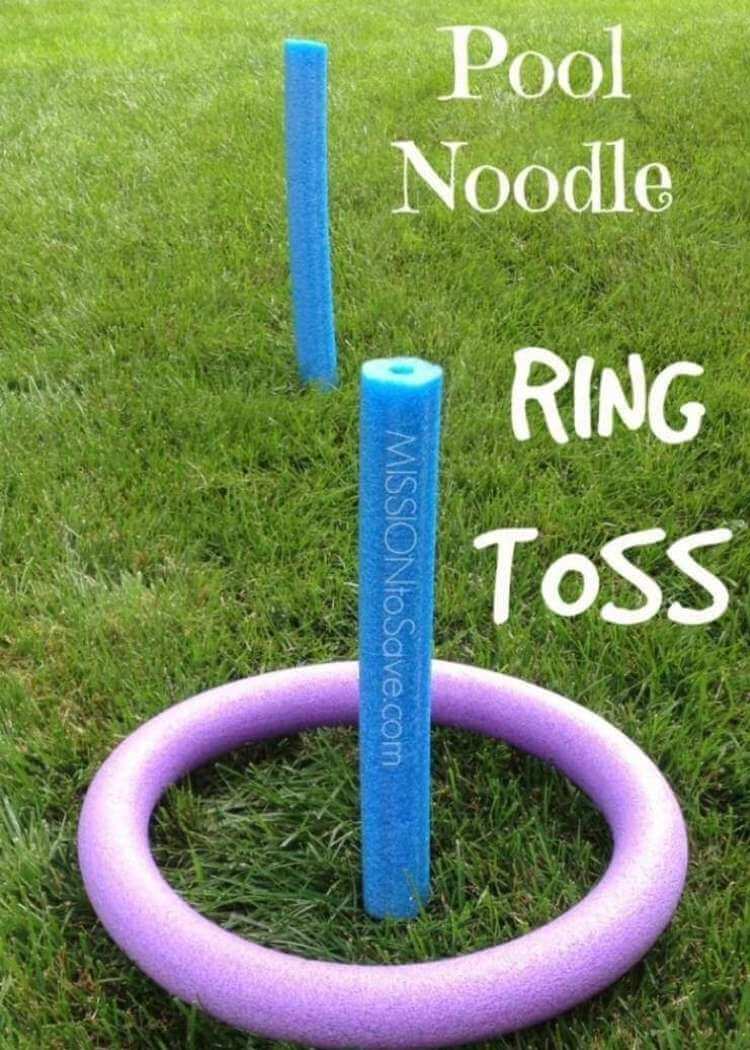 12. Foam Noodle Gross Motor Play
Improving gross motor skills is more important than ever.
Set up a backyard obstacle course using pool noodles and other things from around the yard and house. Play and exercise so important!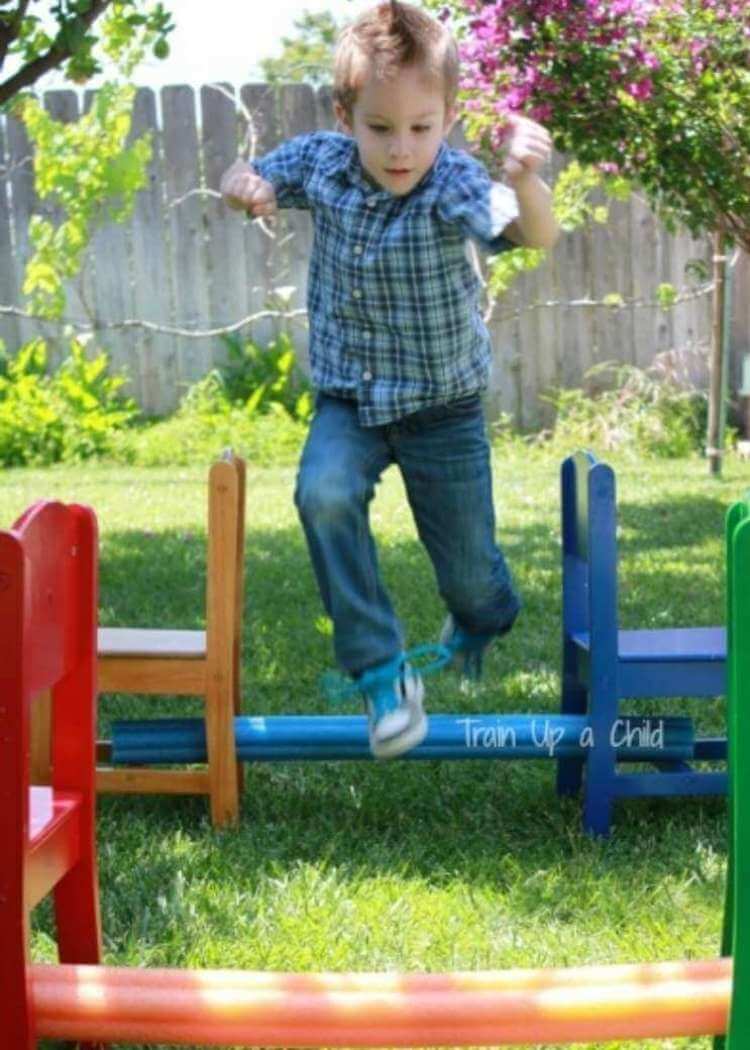 13. Colorful Pool Noodle Parties for the WIN!
Hand your kids a bandana, a hat, and a horse and they'll be galloping away with a grin. If your kids love horses or cowboys, they will get a kick out of these.
Planning a cowboy or cowgirl-themed party? These pool noodle ponies would make the PERFECT party favors!
Simple materials list:
colorful pool noodles
bandanas
felt
googly eyes
hot glue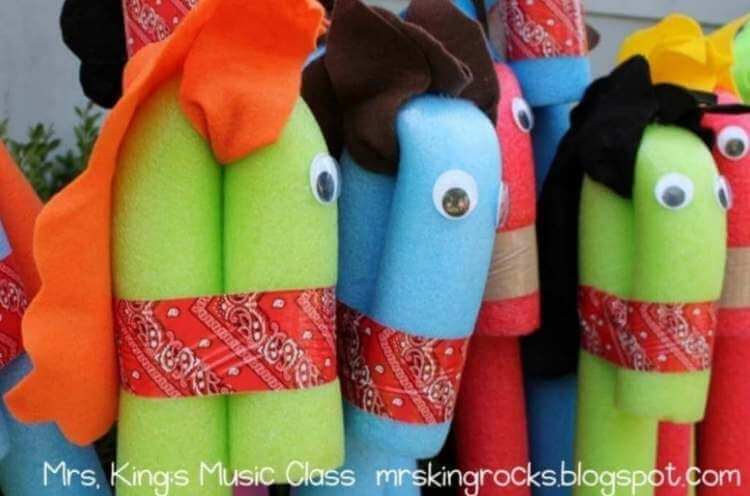 14. Pool Noodles Keep little ones safer while shopping
Going to the store is a routine part of life for your kids. Placing babies and toddlers in the cart gives you extra hands to get your shopping done faster.
But, what is it about babies wanting to chew on that bar below the handle on the shopping cart? Curb the behavior by placing a pool noodle over the bar.
The easiest of hacks:
Cut noodle to length
Slit down the length of the pool noodle with a knife
Keep one in each car!
When you go to the store, simply place the noodle over the handle!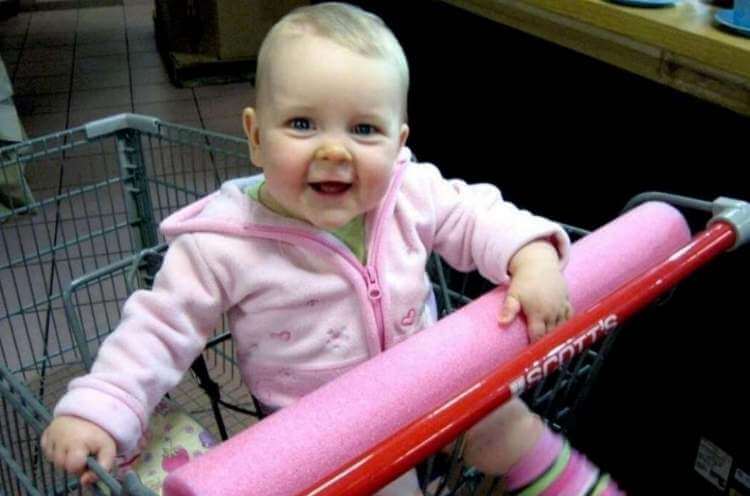 15. Pool Noodles in a toddler bed
Keep your toddler from falling out of bed or crib by placing a pool noodle under the sheet. This only works with a fitted sheet, though. And if your kid tosses and turns a lot during the night, it may slip out. Hey, it's worth a try!
I am thinking this might be a really good solution for those bunk beds…when you are worried they will roll out of the top bunk.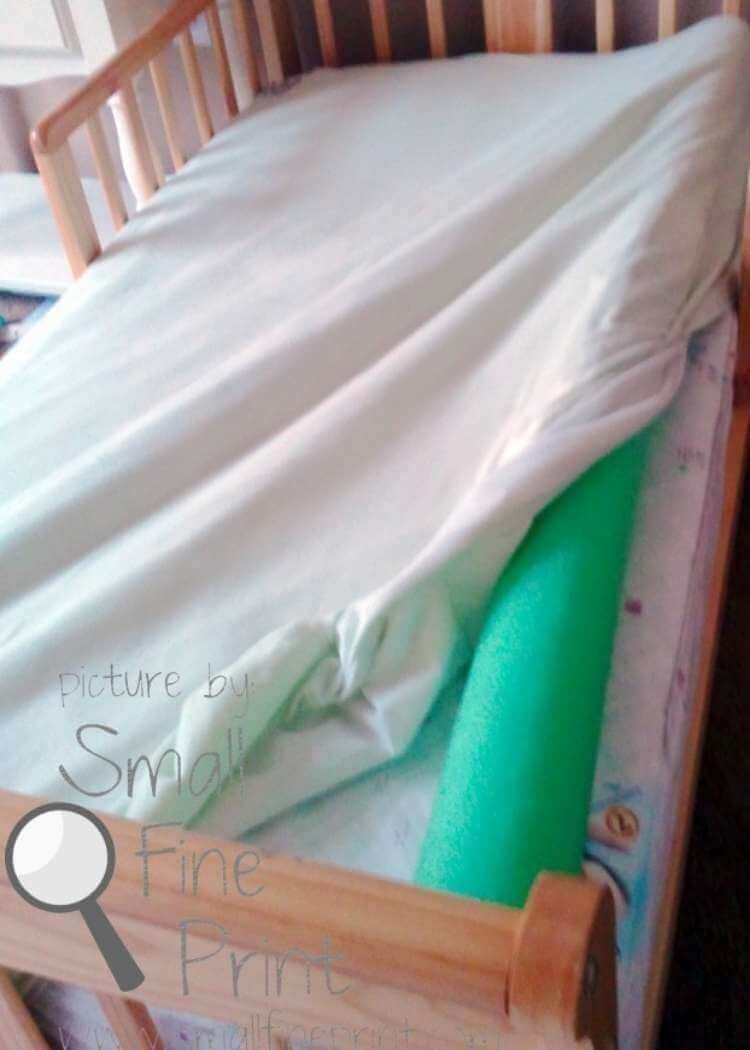 16. Foam Noodles make playtime fun
Childhood imagination is easy to ignite with a few simple props. The kids will have so much fun playing with a pretend campfire. Isn't that cute? You will need:
pool noodle
wood grain contact paper or brown construction paper
scissors
tape
red, yellow and orange tissue paper
cardboard lid or box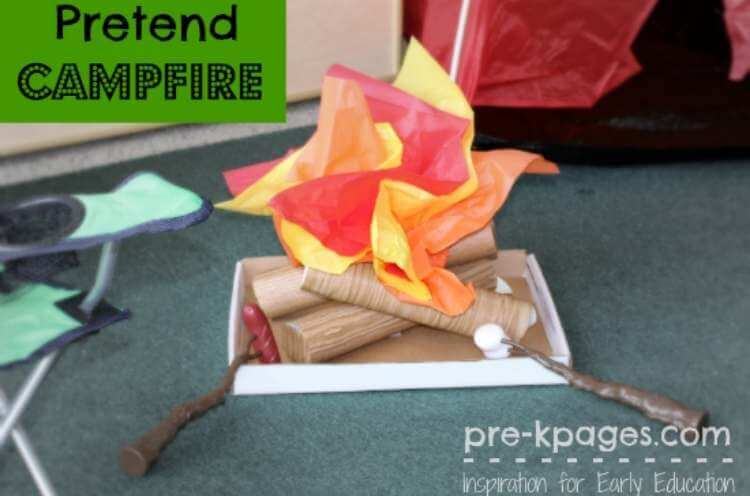 17. Pool Noodle Rackets!
Backyard games for the win!
Create some rackets out of pool noodles and mesh fruit bags, add water balloons, and you and your family will have a blast playing water balloon tennis.
You can even combine these rackets with the pool noodle sprinkler above to pump up the fun!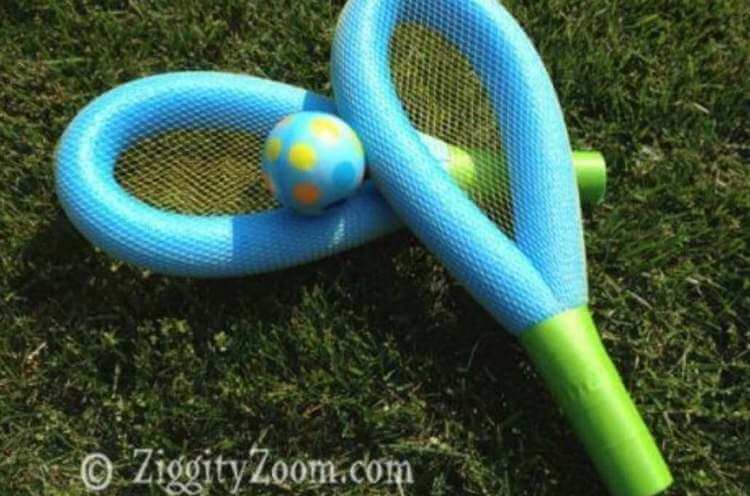 More Pool Noodle Uses Everyone will Love From One Crazy House:
Which of these pool noodle uses tips do the kids and the gang loves the most? Let us know in the comments!