Summer is the season for pool time, fun at the beach or splashing around in the kiddie pool. And no summer is complete without lots of pool noodles. As it turns out, they're great for much more than floating around the pool. You can hack them for all sorts of things, from floating coolers to kiddie car washes. Check out all the creative uses for pool noodles!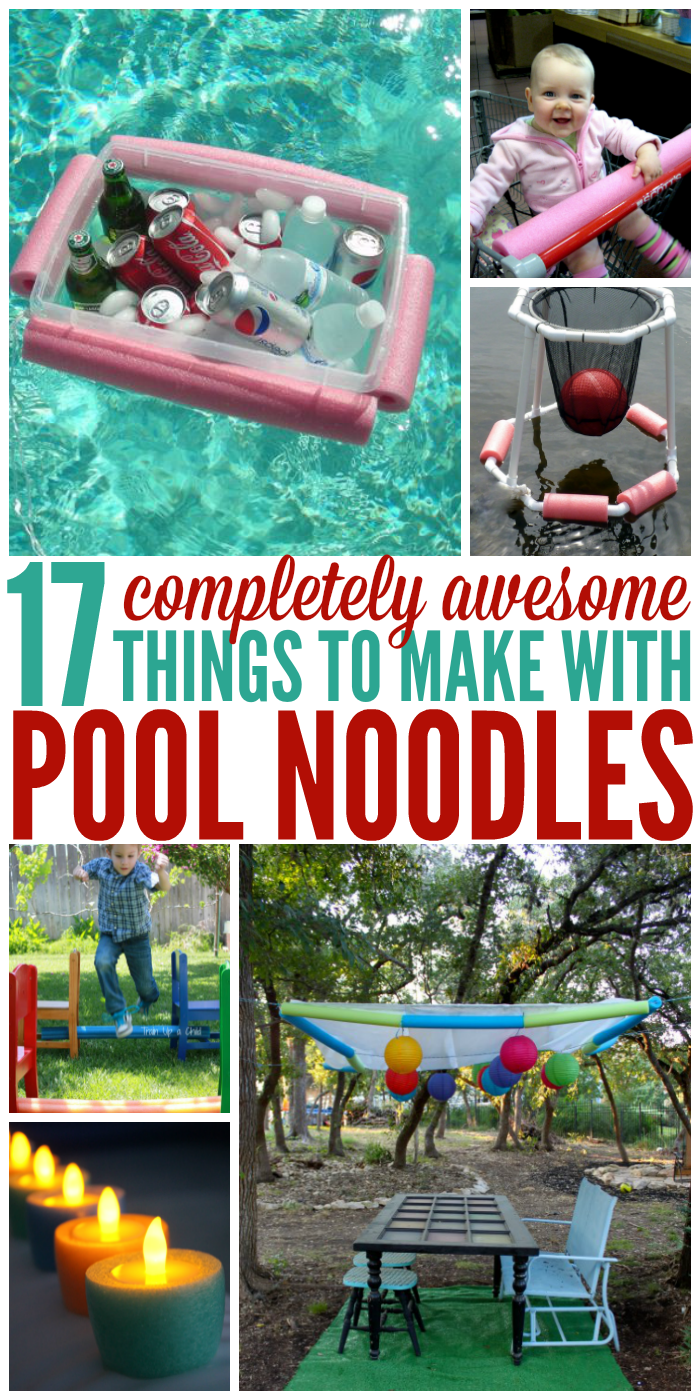 Creative Uses for Pool Noodles
Make some pool noodle light sabers to have an epic pool battle!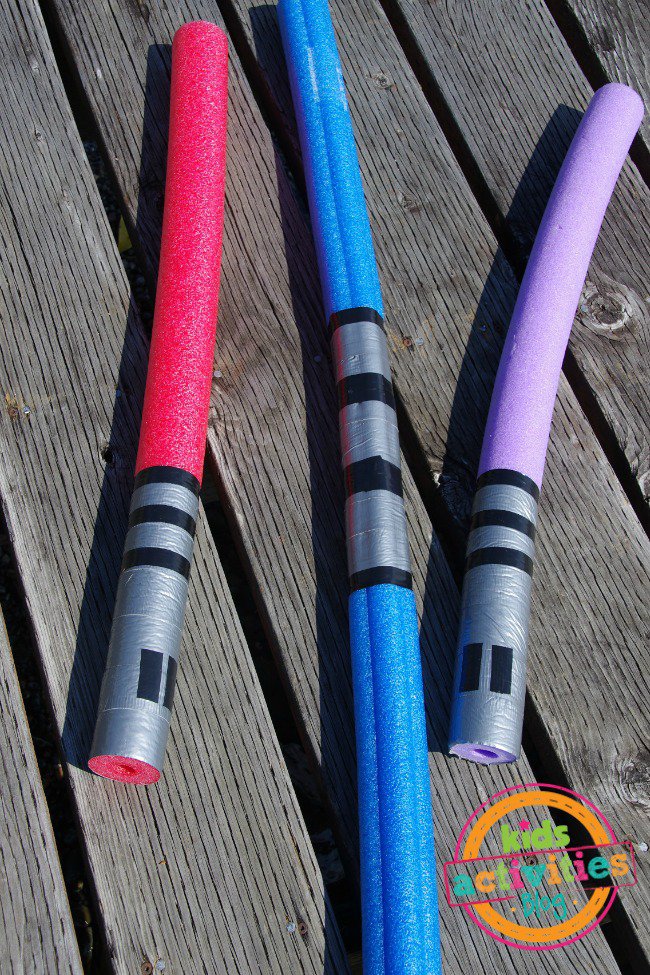 Don't want to leave the pool to fetch your drinks? Make one of these handy beverage boats by cutting a pool noodle and sliding around the edges.
With toddlers, you have to be careful about closed doors, especially if they have locks on them. Make your own easy (and cheap!) door stops by cutting up a pool noodle into several sections. Put one on each door, and you're good to go!
Build a floating basketball hoop for the pool. Nothing's more fun than a game of basketball in the water!
Make your trampoline safer by covering the springs with sections of pool noodle.
Create some ambiance with pool noodle luminaries around the pool. Make sure you take precautions to waterproof them if you plan on using them in the water.
Fun Things to Make With Pool Noodles
Poke holes in a pool noodle and attach your water hose for some summertime sprinkler fun.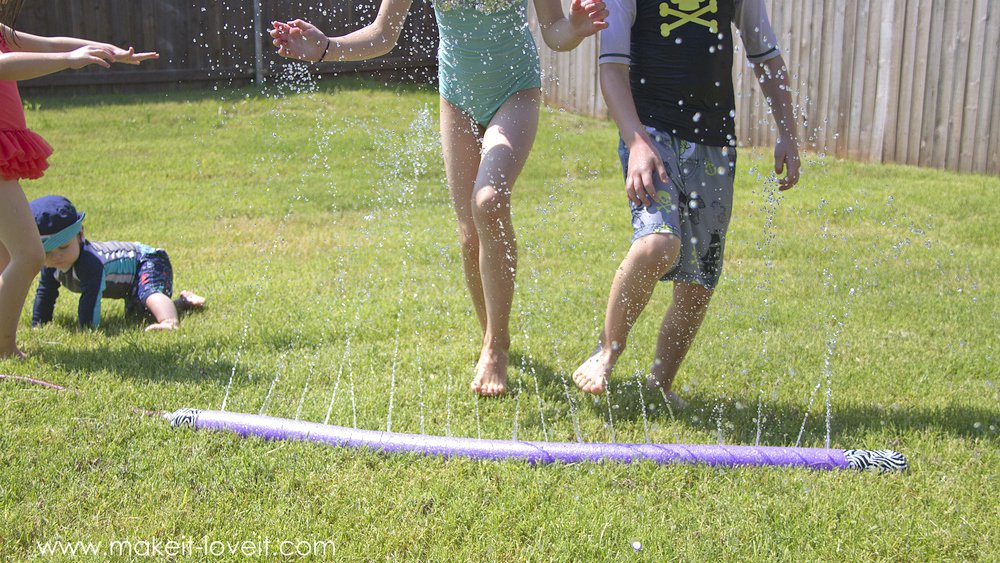 Create some rackets out of pool noodles and mesh fruit bags, add water balloons, and you and your family will have a blast playing water balloon tennis.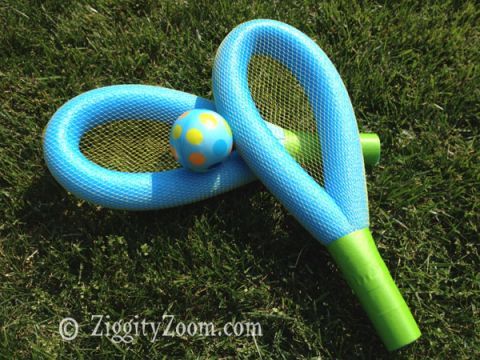 Even kids appreciate a clean ride. Build a kiddie car wash so they can get their ride-on toys spic and span. Plus, they'll love running through it themselves.
Make a party canopy for your next get together. It's durable enough to last a while, or you can take it down and reuse it for all your summer parties.
More Fun for the Kiddos
Put together some pool noodle rings to create a javelin throw or hopscotch area for the kids. This would be so fun for a family reunion or summer camp!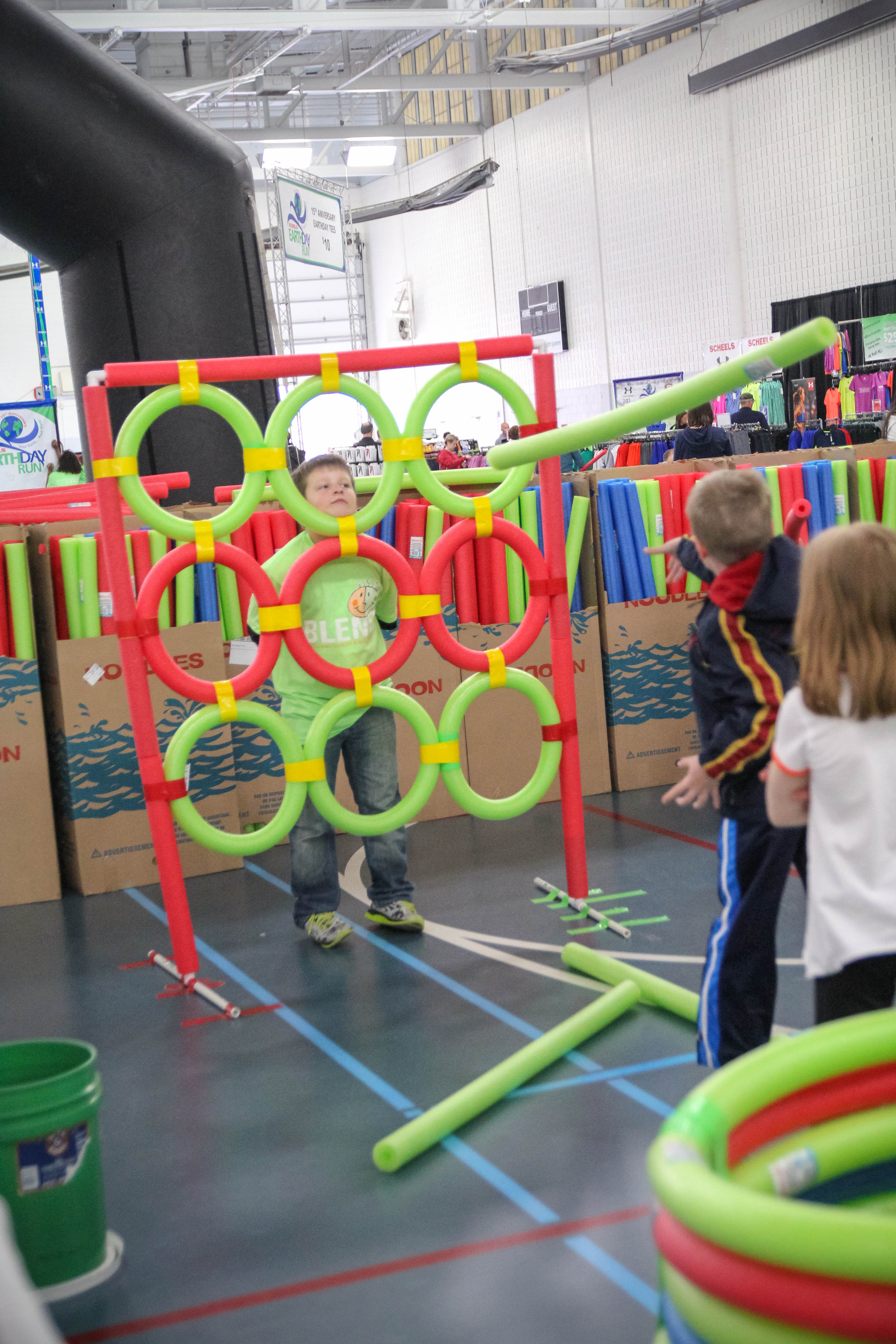 Ring toss sounds like fun, too, and it's super easy to make. What a fun party game!
Set up a backyard obstacle course using pool noodles and other things from around the yard and house. Play and exercise so important!
Planning a cowboy or cowgirl themed party? These pool noodle ponies would make the PERFECT party favors!
What is it about babies wanting to chew on that bar below the handle on the shopping cart? Curb the behavior by placing a pool noodle over the bar. Keep one in each car!
Keep your toddler from falling out of bed by placing a pool noodle under the sheet. This only works with a really tight sheet, though. And if your kiddo tosses and turns a lot during the night, it may slip out.
The kids will have so much fun playing with a pretend campfire. Isn't that cute?
If you liked this post, check out:
24 Adventurous Back Yard Ideas