Suddenly stuck at home way more than normal? Here are fun things to do at home for adults to keep you from going bonkers during a period of quarantine.
Nothing like this has ever happened in my lifetime – or in anyone's lifetime that I've talked to lately. It's a time when nothing seems real and EVERYTHING seems to be closed (schools, libraries, museums, businesses, sports leagues and more).
How do you spend your time when you're staying so close to home, especially if the weather is bad? After all, there are only SO MANY times you watch reruns of the Gilmore Girls 😉
Lucky for you, I've been facing the same problem and came up with a giant list of fun things to do at home when you're self-quarantined.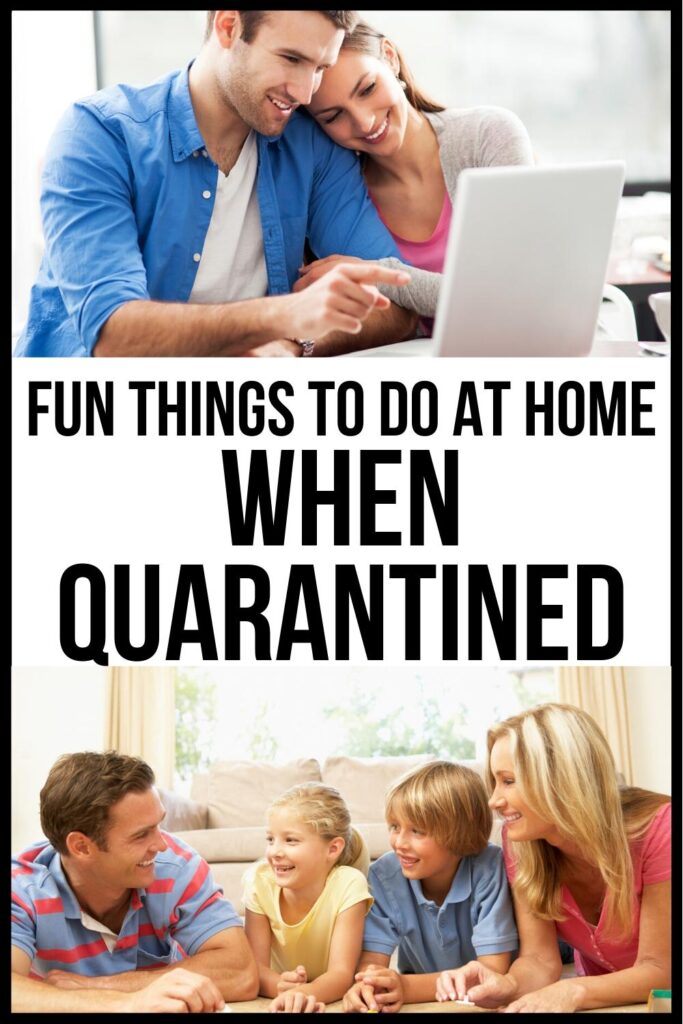 Fun Things to do at Home for Adults
Thankfully many businesses and services have gone virtual to keep serving people even while we are all practicing social distancing.
No matter what you enjoy doing, you'll find resources on this list that will keep you busy and engaged at the same time.
Related Post: 28+ Must-try Free Learning Activities for Kids – kids going crazy at home? Use this giant list of online learning activities and keep them occupied and educated!
Virtual Museum Tours
You be stuck at home, but that doesn't mean that you have to FEEL stuck at home. Explore the world and beyond with these resources.
Zoos and Aquariums
Get your animal fix right here thanks to these live cam opportunities.
National Parks
Travel the nation from your home by way of virtual tours.
Music
Just because music venues are closed for the time being doesn't mean that you can't still soak up a little culture.
Games
Boredom can set in quickly when you can't frequent your normal spots or follow your normal routines. Combat boredom with these thrilling game ideas.
Recipes to Try
Fresh food can become slightly scarce under quarantine. Here are pantry-focused recipes the family will love.
Self Care and Fitness
Being stuck at home can open opportunities for workouts and self-care that you didn't even think about. Check out these ideas.
Movies and TV Shows
One thing you can do is use your forced time at home to catch up on those shows you've been meaning to binge or check out the latest movies you haven't had time to see yet.
Need More Ideas? These Have You Covered
Social distancing may be creating a "new normal" for the time being, but you can enjoy yourself anyway with this list of fun things to do at home. Enjoy that home quarantine!
More From One Crazy House: